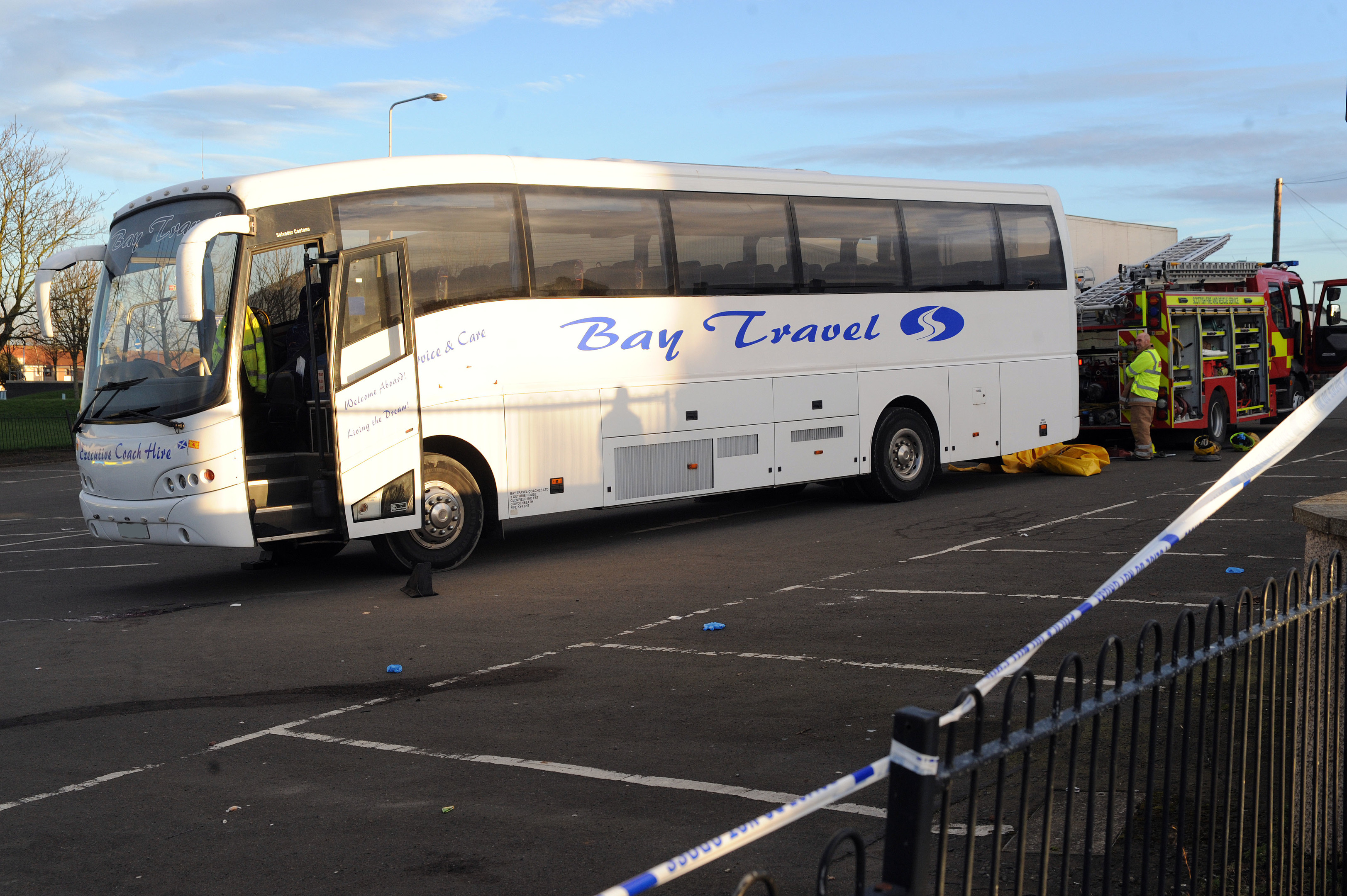 Dunfermline school pupils are being supported by staff after a 13-year-old boy was struck by a bus.
Woodmill High School pupil Danny Reynolds is being treated in hospital for serious injuries after becoming trapped under the vehicle on Tuesday afternoon.
Police said although serious, his injuries were not life threatening.
The horrific accident happened after the school day had ended in a car park next to Abbeyview Community Centre, which is a five minutes' walk from the school.
A 12-year-old boy was also struck but is understood to have escaped with a few scratches.
Woodmill High School head teacher Sandy McIntosh said: "It's a difficult time for our school community.
"We've spoken to all pupils and parents, and our guidance teachers and psychological teams are on hand to offer support to any pupils or staff that need it."
Danny was rushed to Edinburgh Royal Infirmary under police escort after fire fighters spent around half an hour freeing him from under the vehicle.
He is understood to have sustained extensive arm and leg injuries. The vehicle involved was a coach operated by Cowdenbeath firm Bay Travel.
Bay Travel confirmed it was cooperating with police as officers continued to investigate the incident. The driver has not been charged with any offence.
The company is hired by Abbeyview Kids Club. Before the accident, the bus had collected young children from local primary schools and taken them to the after school club in the community centre. There were no children on the bus at the time of the incident.
Relatives of Danny asked for privacy while he recovers from his ordeal.
Shirley Macdonald, secretary of Abbeyview Community Council, said: "We hope the young boy makes a full and speedy recovery.
"It's an awful thing to happen. We hope he's OK and hope the family are managing OK."
Police Scotland appealed for witnesses to come forward.
A spokeswoman for the force said: "A 12-year-old boy was treated at the scene by the Scottish Ambulance Service for minor injuries.
"A 13-year-old boy remains in Edinburgh Royal Infirmary with serious, but thankfully non-life threatening, injuries.
"The road was reopened shortly after 10pm. Anyone with information which may be able to help with the ongoing investigation, and has not yet spoken to officers, is urged to contact Fife's road policing unit via 101."