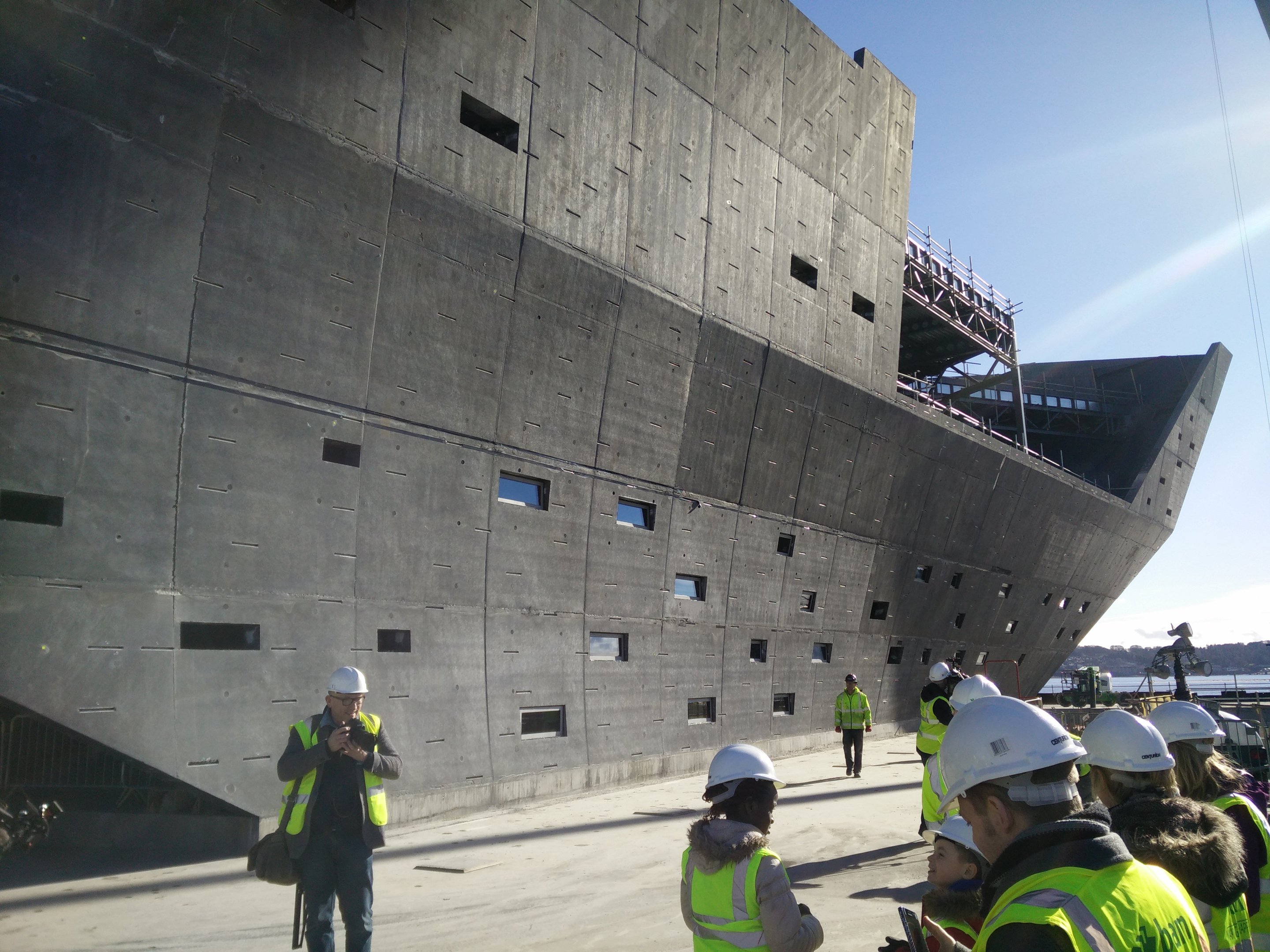 Drivers using part of Dundee Waterfront are being asked for their patience while a lane is closed for essential building works.
The Perth-bound inside lane of Riverside Esplanade will be closed until the new year while external cladding and landscaping works take place at the V&A Museum of Design Dundee.
Drivers using the west bound off ramp at the Tay Road Bridge will also find the inside lane closed.
The closure will affect drivers between April 3 and August 4 and then again from September 25 to the end of the year.
Signs warning of the lane closure will be displayed at the south end of the Tay Road Bridge, and on other approaches to the area.
Meanwhile, members of the public will get their first chance to visit the construction site of the V&A.
Three hour-long tours have been planned for April 1 as part of Open Doors Week.
The unique opportunity to get a sneak peek of the £80.1 million building has proved popular, with all 45 tickets selling out within just hours of being advertised online.
The tour is being conducted by BAM Construction, the company which has been working on the new museum for two years.
A spokesperson for V&A Dundee said: "We're delighted that the site of V&A Dundee is being opened to the public as part of Open Doors 2017, which lets people see behind-the-scenes of the construction industry.
"V&A Dundee has been working with communities across Scotland since 2014 and we've met, talked to and designed with tens of thousands of people in that time.
"Ahead of the museum opening next year it's very exciting for the team to see how public interest is growing in the creation of a new world-class visitor attraction in Dundee."
As previously reported in The Courier, work has been progressing well on the building, with scaffolding recently removed from the external walls.
The V&A is set to open next summer.