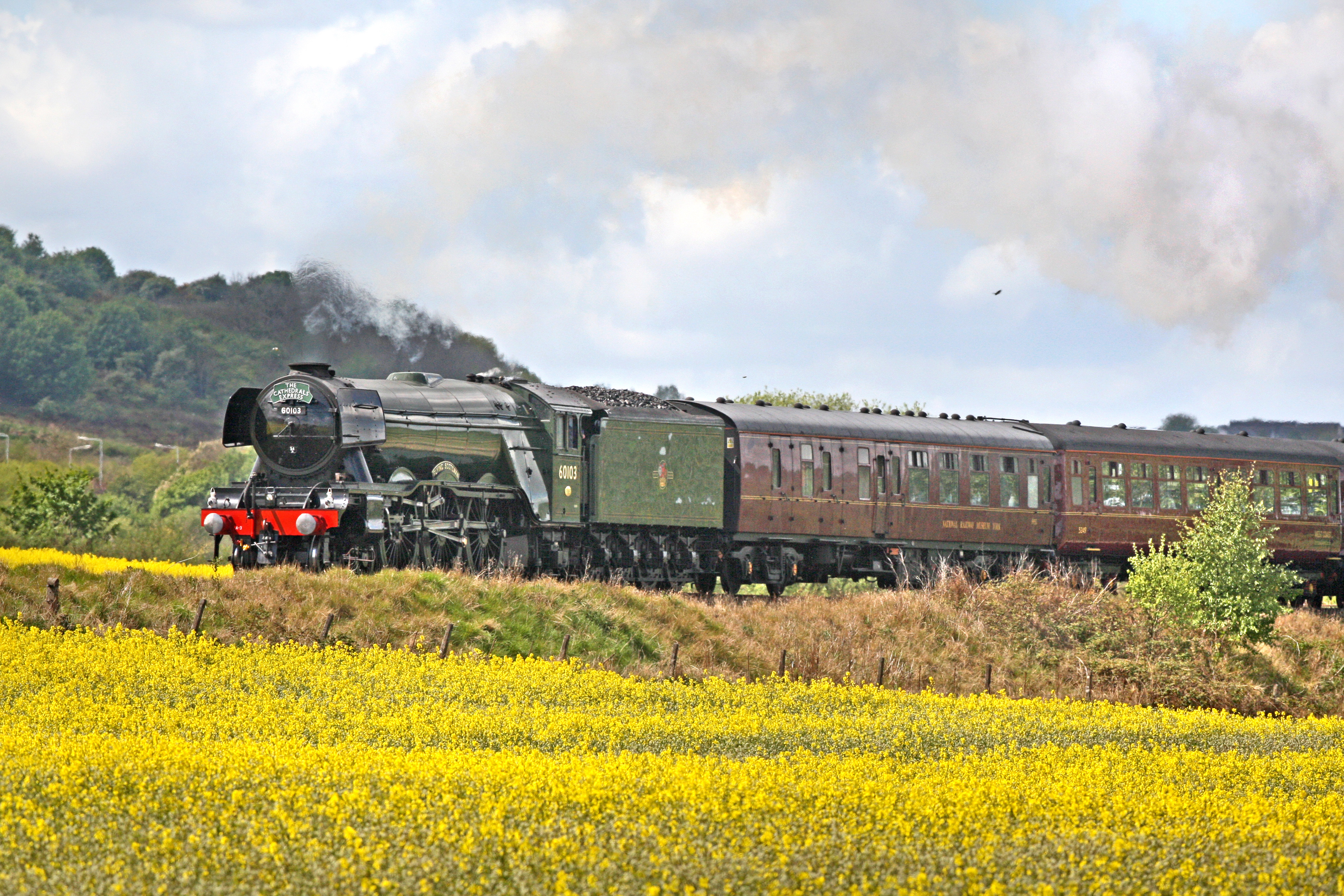 Fifers poured on to platforms, and filed into fields to catch a glimpse of the Flying Scotsman on Sunday.
Bright blue skies welcomed the iconic steam locomotive on its second foray into Fife, following its triumphant trip north last year.
Around 800 passengers were due to take one of two trips aboard the Flying Scotsman from Edinburgh's Waverley station.
The engine, restored to its full glory last year, made two trips across the equally iconic Forth Bridge on Sunday.
The first took passengers on a breathtakingly spectacular trip along the sunny Fife coastline before returning inland on the Fife circle line.
https://www.youtube.com/watch?v=O8ODX7U2IoI
The second also took the engine across the Forth, but it also included a visit to the Forth Valley area.
Large crowds again turned out along the route, with most seeming to again heed warnings to stay well away from the tracks.
The Flying Scotsman, based at the National Railway Museum in York, thrilled onlookers young and old.
There was a sizeable crowd at Kirkcaldy railway station including Malcolm Grubb, who had travelled in from Dysart for the day to catch a glimpse of the engine.
Despite the locomotive "flying" through the station, only affording a brief look, he said: "It's been good.
"I am keen on trains, so wanted to see this."
* For more on this story see Monday's Courier, also available as a digital edition.