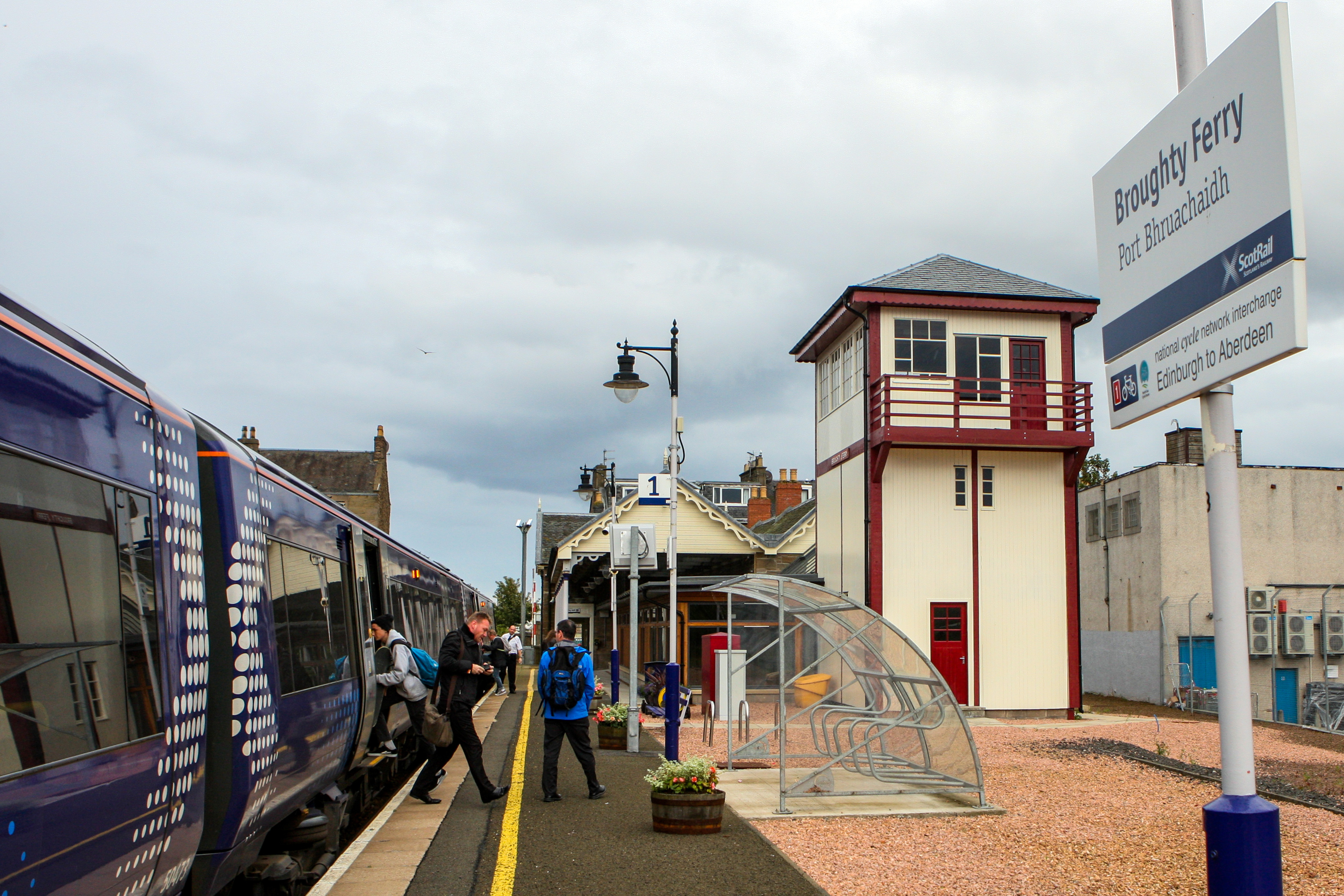 Planned renovation works on a Dundee railway station have been put on hold so as not to disrupt the Christmas shopping period.
Broughty Ferry station was due an upgrade to its platform one to shorten the stepping distance between the surface and the train carriage.
Work was due to start in August, before being initially postponed until September 11 with the promise it would be finished by the start of the festive period.
However, rail bosses have moved to delay work again and it will not now start until January 2018.
As many as 65 parking spaces in the neighbouring station car park will be lost during the renovation process, which it is hoped will be completed by May.
Concerns had been raised previously regarding the impact the loss of so many spaces might have had on local and independent businesses.
Ferry representative Councillor Craig Duncan said he was relieved the dates had been moved.
He said: "I raised this issue with the council and Network Rail after traders and business owners had raised concerns about the impact to trade in the run up to Christmas.
"There was a high risk that if the works went ahead as scheduled, in September, they would overrun, meaning access to the Ferry would be hampered.
"Everyone accepts that these works need to be done — it was the timing of it which was worrying. But we are now pleased they have been moved back to the New Year and can look forward to the station platform being improved."
Lynne Short, convener of Dundee City Council's city development committee, said: "I am delighted that this provisional agreement between ourselves and Network Rail has been reached to avoid disruption in the run up to Christmas.
"There are so many small, independent traders in the Ferry whose busiest time is in the six weeks before Christmas so Network Rail's decision to defer the works, and the use of the Queen Street car park for plant and equipment, until the New Year is greatly appreciated.
"People in the Ferry are looking forward to the improvements at their railway station and waiting just a few months longer is a small price to pay compared with the alternative."
Simon Humble, Network Rail scheme project manager, said: "Network Rail always tries to minimise the disruption caused by our projects and we are pleased to have been able to work with Dundee City Council and our main contractor Carillion to revise our programme for Broughty Ferry."