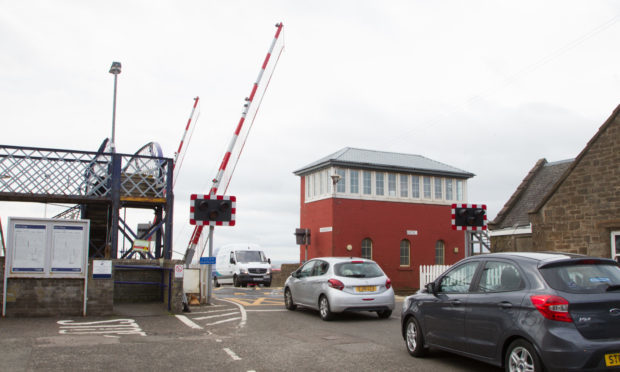 Network Rail has been slammed for inaction over the level crossing at Carnoustie where drivers are increasingly putting their lives at risk by barrier dodging on the east coast main line.
With tens of thousands set to descend on the Angus town for the upcoming Open Golf Championship, a local councillor has expressed anger and frustration that calls for better warnings around the busy level crossing have not been put in place, years after improvement calls were first made.
But a warning has also been given to local drivers that they must heed flashing lights at the crossing after the second case in recent months of a signalman having to halt the descending barrier because a driver had ignored the signal warning of an approaching train.
The motorists in each case received penalty points but were criticised by Forfar Sheriff Court for putting themselves and others at risk.
Solicitors for both accused said their clients had not seen the flashing lights because of the tight turn out of the car park beside the level crossing.
A third case involving an allegation that a 75-year-old local man drove dangerously by ignoring the level crossing warning lights has still to come to trial.
Carnoustie Independent councillor Brian Boyd said the apparent spate of level crossing cases was a concern and told drivers they should not be dicing with death by ignoring warning signals or trying to sneak under descending barriers.
He said: "That's not a good situation because of the catastrophic situation which could emerge if something goes wrong."
Dundee East SNP MP Stewart Hosie has, however, praised Network Rail for fixing a crossing gate after complaints from locals.
Network Rail failed to respond to requests for comment on crossing signal improvements or the recent court cases.