Luxury vehicles worth tens of thousands of pounds were destroyed when a car transporter attempted to travel under a low railway bridge in Perth.
The transporter, operated by haulage firm Carlson, came to grief on Marshall Place outside the city's railway station, just after 8am on Wednesday.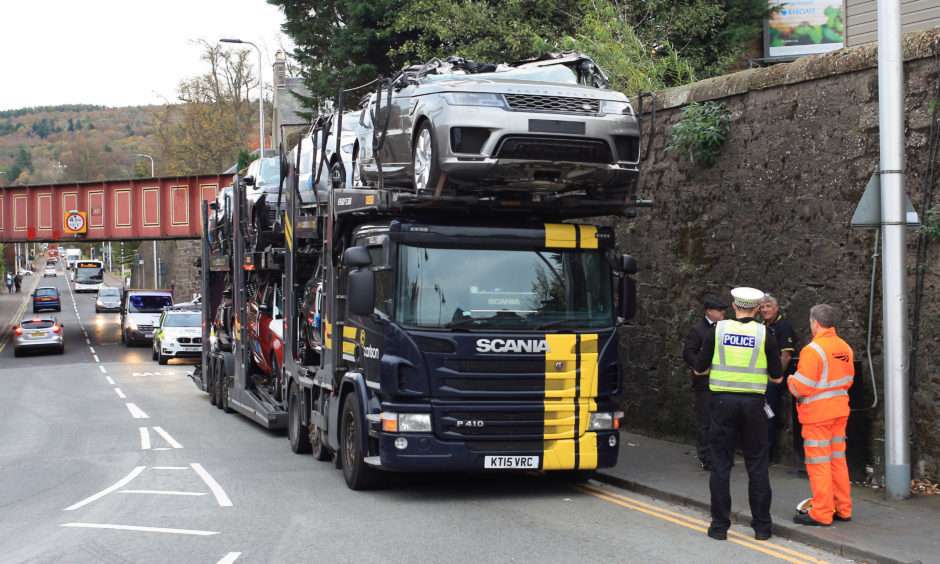 The top tier of high-value cars – three Range Rovers and a Jaguar F Pace – were left extensively damaged as they scraped through the underside of the bridge. It is understood the front two motors, which had their roofs torn away, have been written off.
The accident caused travel chaos for about an hour, with queues of traffic building up at either side of the stricken lorry.
It also caused delays for trains, which were restricted to a snail's pace while the 4m bridge was checked for damage.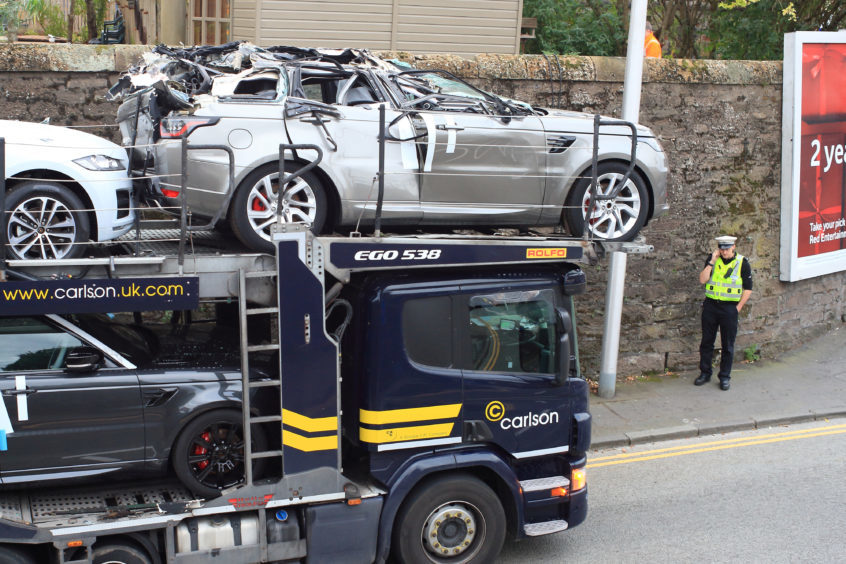 Police were scrambled to the scene to keep traffic moving and help clear debris from the carriageway.
Taxi driver Charlie Stevenson, who was parked at the railway station, described hearing an "almighty crash" when the lorry ploughed into the bridge.
"The Range Rover had its roof torn clean off and the car behind it was pretty badly damaged as well," he said.
A Network Rail spokeswoman said trains were still able to run during the chaos, but were kept to a speed of just 5mph.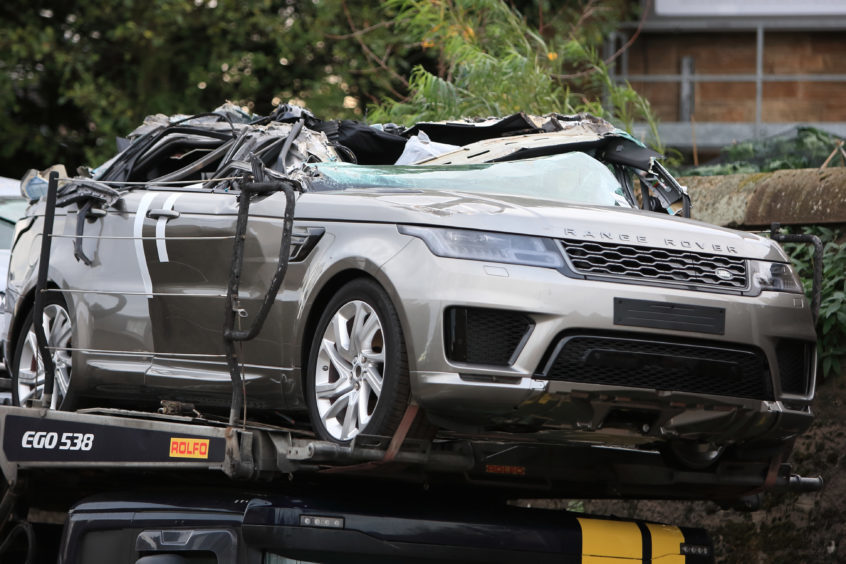 "Shortly after 8am, Police Scotland reported that a car transporter had struck a railway bridge on Marshall Place in Perth," she said.
"Network Rail engineers carried out an examination of the bridge."
She said there were some delays to services between Perth and Barnhill.
"Network Rail would like to apologise for any disruption this incident has caused and we would like to thank passengers for their patience," she added.
Travel chaos as transporter hits railway bridge in Perth, wrecking luxury cars
Later, the rail authority tweeted: "Bridge has been inspected and has been passed fit for rail traffic.
"Can't say the same for the vehicle(s) that struck it. #CheckYourHeight"
Police confirmed that no one was injured in the smash.
A spokesman for Essex-based Carlson said: "The investigation is ongoing and we are not in a position to comment at this time."
The bridge has been struck by heavy good vehicles several times in recent years.