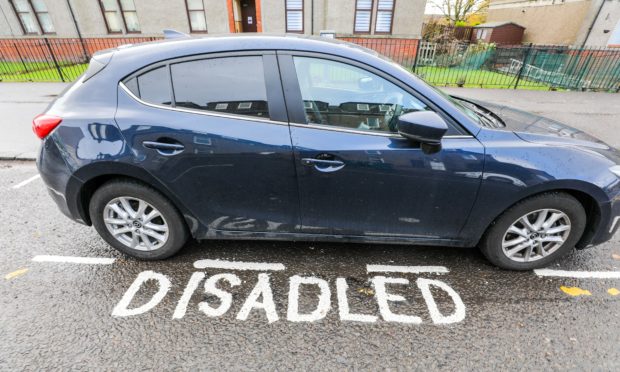 Bungling council workers have botched the creation of a Dundee woman's disabled parking spot for the third time, it has been claimed.
Jennifer Davidson was stunned to see wonky lines and a mis-spelled sign at the space  near her flat on Clepington Road.
The 37-year-old, who has limited mobility due to MS, has also been left with a smaller spot than previously, seven years after staff reportedly scratched her car while painting the original space.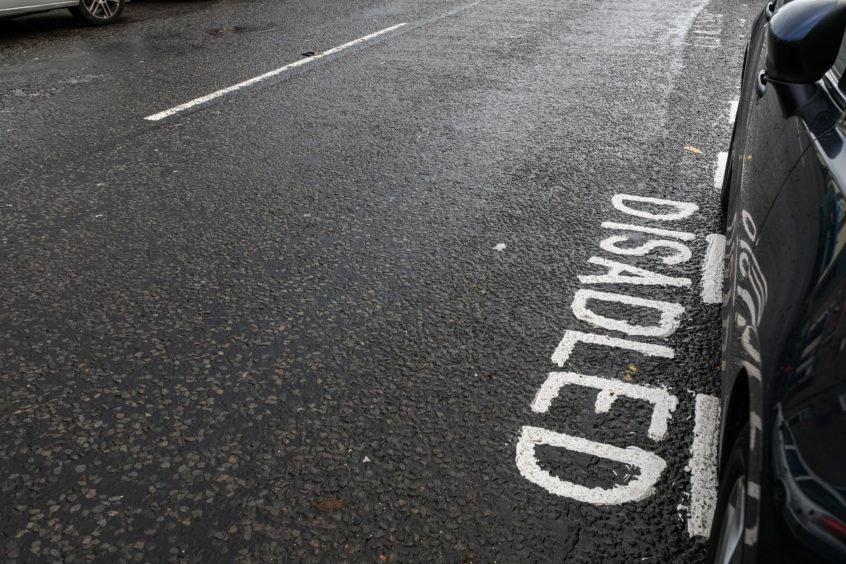 When the spelling error was pointed out on Thursday, workers were dispatched to correct the mistake on the same day.
The rogue 'D' in 'disadled' was simply painted over crudely to resemble a 'B', leaving the space in an even worse mess, according to Jennifer.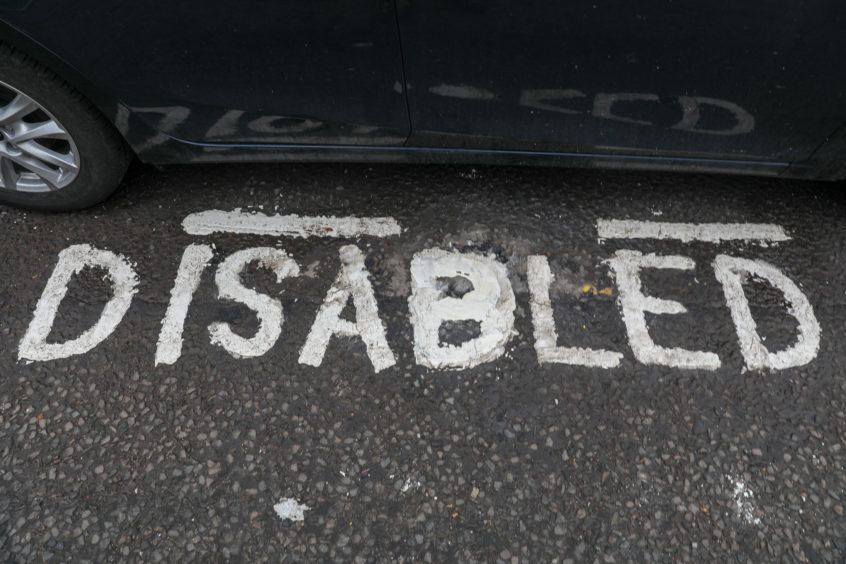 She added: "They re-painted the sign because it was starting to fade.
"It was done on Wednesday morning, but I only saw it when I came home later.
"I'd have thought they would just go over the lines and the writing that was already there – it had the right spelling previously, so I don't know how they've managed to do this.
"The lines aren't even straight either, it all looks a bit wonky.
"It looks like they've scrubbed out what was there and started from scratch, but they've clearly done a rushed job.
"My car now barely fits into the space – it appears to be slightly tighter than what was there before.
"Then they came round again to correct it, but it looks a mess."
Jennifer said she did also see the funny side of the error.
She added that it was the second time there has been an issue with her parking spot, which she has had for seven years.
She explained: "When the council first came to paint the lines seven years ago, my car was parked there.
"They painted around the car and while they were doing that they managed to scratch it. They did compensate me for that to be fair.
"It was lucky my car wasn't there this time or I don't know what I would've come back to.
"I suppose it is a bit funny, I do see the humorous side."
A spokesperson for Dundee City Council said: "We are sorry for these errors which will be corrected as soon as possible."