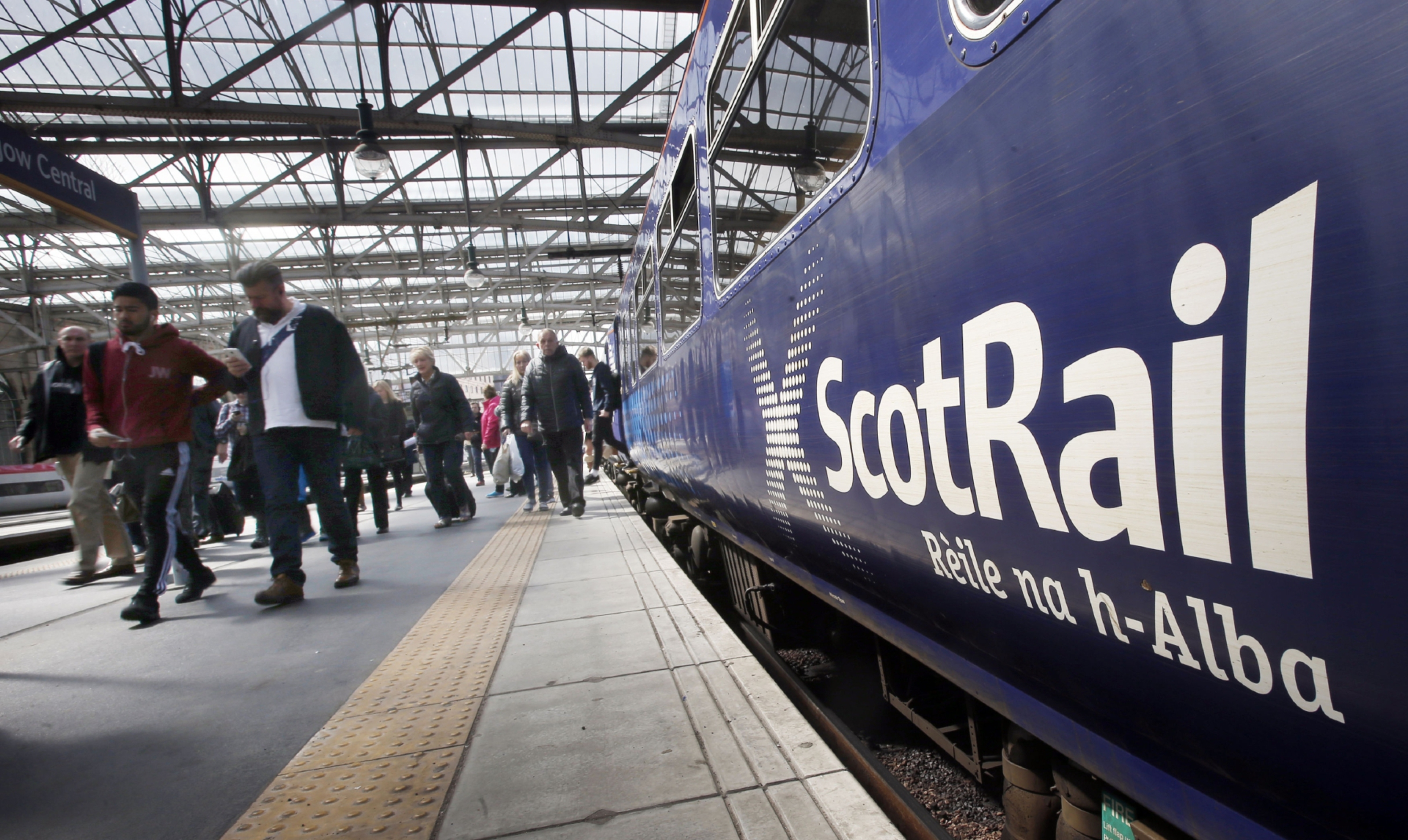 ScotRail has been told that train services "must improve" after formally being rapped over its poor performance of late.
The firm has today been issued with a 'remedial plan notice' which requires it to set out how it plans to address the problems which have blighted the rail network – and inconvenienced passengers – in recent months.
The move relates to cancellations in the Suburban East sector, which includes the Fife Circle, Edinburgh to Bathgate, Dunblane, Tweedbank and North Berwick lines, which constitute a performance breach over a four-week period across November and December.
But the notice also applies pre-emptively in relation to ScotRail's overall performance in the current reporting period, from December 9 to January 5, which Scottish ministers say they expect to fall below breach performance level.
Thirty Scottish Christmas Eve trains cancelled due to 'shortage of train crew'
ScotRail now has eight weeks to submit a remedial plan and have given assurances that efforts are being made to improve performance before many passengers return to work after the festive period.
However, should it fail to do so, the Scottish Government has warned it could terminate the contract.
Michael Matheson, Cabinet Secretary for Transport, Infrastructure and Connectivity, said: "We have stressed many times that ScotRail must improve, but too often passengers have been left disappointed.
"This month should have been a celebration of the biggest increase in services and capacity, enabled by our ambitious electrification programme. Instead, we are taking this contractual step of issuing a remedial plan notice.
"ScotRail recognises the reasons for this notice and the importance in returning performance across our rail network to contractually acceptable levels.
"Passengers want and deserve a railway which delivers the benefits of more seats and services on a consistently reliable basis."
Alex Hynes, managing director of the ScotRail Alliance, said ScotRail will submit a remedial plan to Transport Scotland within the eight-week timescale outlined.
"We know that the service our customers have received hasn't been good enough recently," he acknowledged.
"Everybody at the ScotRail Alliance is working flat out to deliver the improvements our customers expect and deserve."