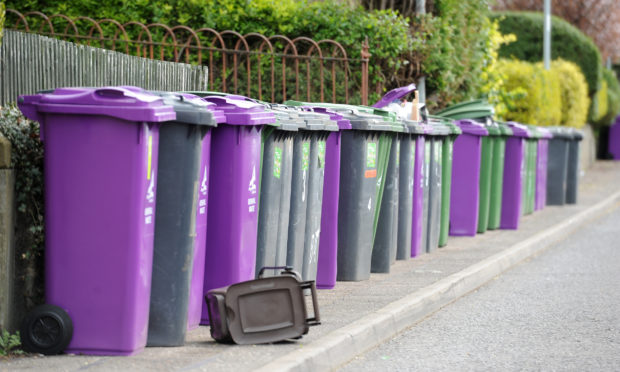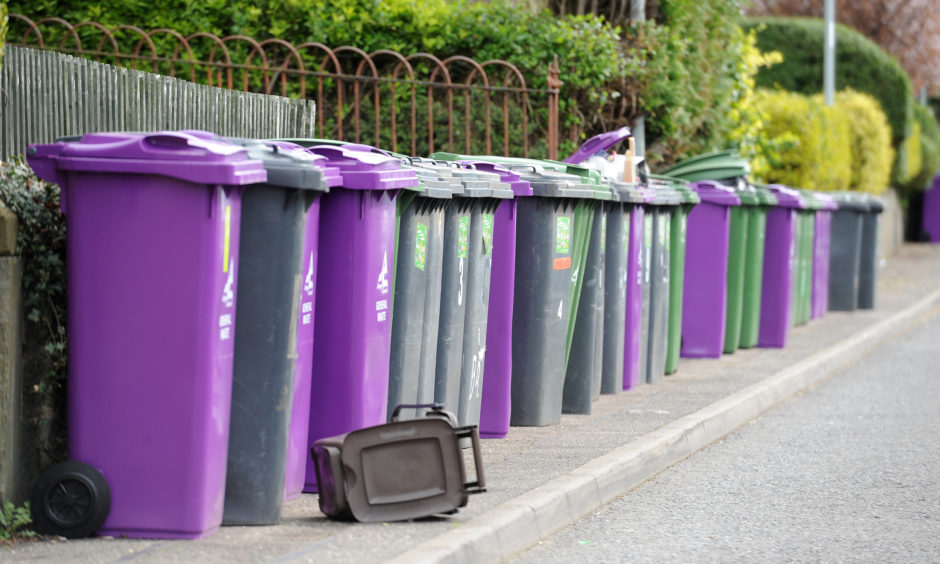 Bobbies getting younger and the complicated foreign language of youth when, it seems, if something is sick that is actually a very good thing.
A couple of regular indicators of the advancing years which also include remembering where you left the car – although admittedly it's not so tricky to spot your motor in an Angus car park these days.
But the major weekly cerebral conundrum Chez Broon is what colour bin has to go out on Tuesday night.
It should be quite simple; a straightforward choice of purple or grey on alternative weeks.
The easy option would also be a printed out idiot's guide calendar the council helpfully puts up online for forgetful loons like myself.
But that would deprive me of the simple pleasure in my simple mind of getting the 50:50 choice right.
Life on the ragged edge, folks.
And change is on its way with a planned April 1 move to a two-shift pattern which will put bin lorries on local streets until 10pm.
Efficiency and maximising the use of a reduced refuse vehicle fleet is at the heart of the plan, with council bosses hoping to bring down the waste collection bill by a not insignificant £160,000 a year.
The proposals have been batted around for more than a year but, eight weeks before staff are due to swap their 7am to 3pm for alternating weekly shifts of 6am to 2pm and 3-10pm, binmen and bosses remain at loggerheads.
The workers say Angus's rural roads are just not suited to collections in the blackness of a winter night when reversing a truck on an unlit stretch will put everyone in danger.
There's also the concern over the problems they'll face in clogged up town streets where everyone in the multi-car household is home for the evening, rather than away at work for the day in a pattern which currently frees up residential areas.
The outcome may be strike action after 140 environmental services staff were balloted in recent days on the issue.
Union bosses say they have been left with no other avenue to take.
For everyone's sake we must hope that industrial action will be avoided, but with the clock ticking and the plans in place it seems the choice is around the same odds as whether it's grey or purple I put out on the pavement on Tuesday.