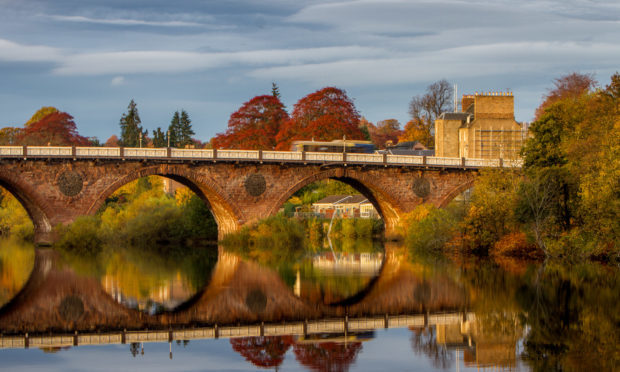 Motorists have been warned that Perth Bridge will close overnight for eight weeks as the council carries out £300,000 floodlighting replacement work.
The single lane night-time closure will be in effect between 7pm and 7am Monday to Friday, starting on July 8.
The closure comes seven weeks after Perth and Kinross Council abandoned bollard installation work on the historic structure.
The road was previously restricted from May 7 for around two weeks before the work was called off.
A local authority spokesperson said the floodlighting work causing the latest closure will "benefit residents and visitors".
The spokesperson said: "Perth and Kinross Council is investing £300,000 to replace the floodlighting on Perth Bridge to keep illuminating this iconic structure for the benefit of residents and visitors.
"The lighting on the bridge, which has been in place for almost 30 years, is well beyond its intended lifecycle and needs to be replaced.
"We apologise for any inconvenience these works may cause. The night-time closure and method of working has been organised in efforts to keep disruption to the public to a minimum."
The closure will affect all traffic travelling into Perth from Bridgend and all Perth-bound traffic will be diverted via the Queen's Bridge crossing.
Council officers came under fire in May for partially closing the busy road then abandoning improvement plans, saying the depths of the pavement were "not as drawings of the bridge led to believe".
However last month planning officers approved a second application to install bollards on the 18th Century bridge after further investigations were carried out.
The council say the bollards works will go ahead "in the near future", meaning the bridge could be restricted again.
A council spokesperson said: "We are confident that the bollard installation works detailed within this approved application will go ahead in the near future."
Officials want to install the bollards as a safety measure to protect the 18th-century structure.
The historic bridge does not have sufficient support beneath its footpaths to carry the weight of modern vehicles and it is hoped the bollards will stop drivers from mounting the kerbs.