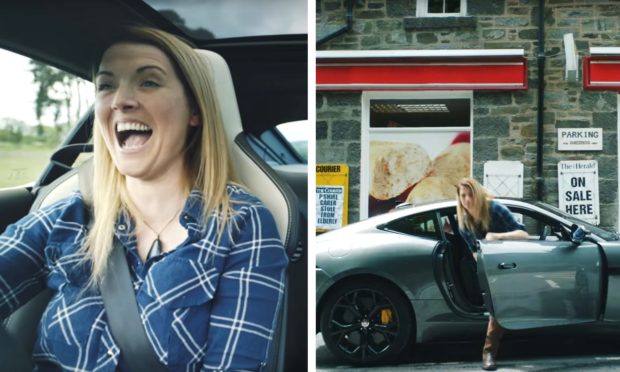 A driver who featured in an advert for a 200mph supercar has been banned after swerving into an embankment and flipping on to her roof – to avoid a deer.
Laura McHardy lost control of her vehicle and was then found to be three times over the drink drive limit when police arrived at the scene.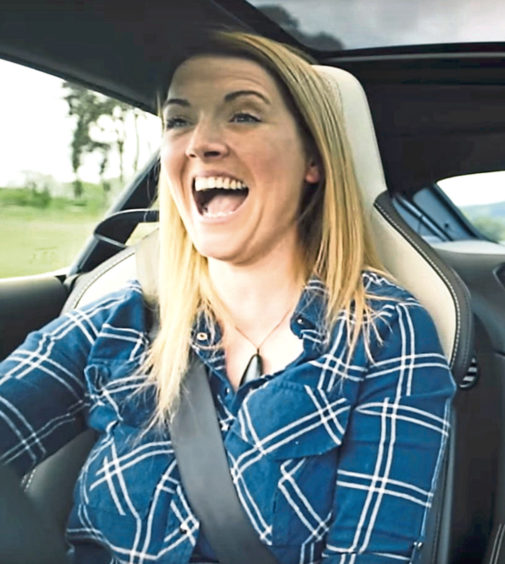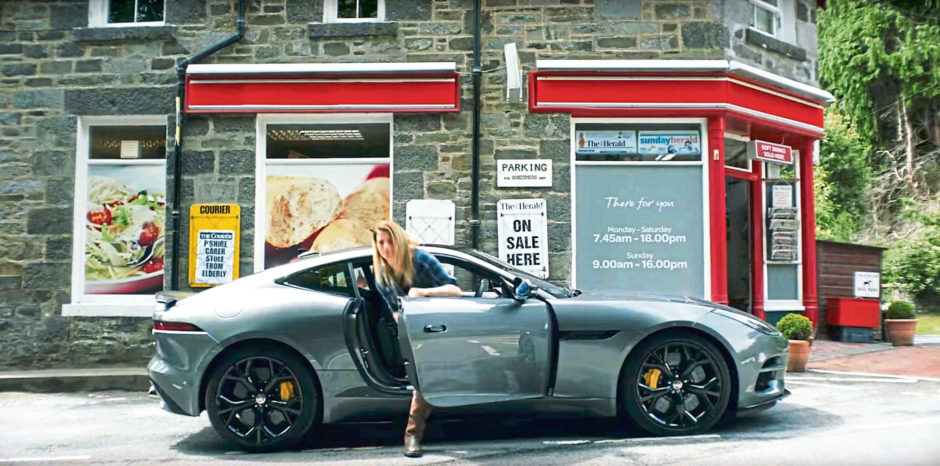 The 34-year-old, who was chosen to drive F-Type in a global commercial for Jaguar, has been disqualified for a year and fined £400.
At Perth Sheriff Court, McHardy, of Myrtle Cottage, Pitnacree, admitted driving while she was drunk in Main Road, Strathtay, on 21 April.
Fiscal depute Matthew Kerr told the court: "After an evening out, the accused was driving at 11.15 pm. Whilst she was driving, a deer ran out into the road.
"In an attempt to avoid the said deer, the accused lost control and mounted a roadside bank and flipped the car on to its roof.
"Police and an ambulance were requested. The accused and her passenger were treated for their injuries and in the course of the police proceedings the offence was identified."
Solicitor Billy Somerville, defending, said: "The plan had been to walk to her own house and not take the vehicle, because it was close enough to walk.
"However, her friend indicated that they needed to go back to their own house for an early start at work the next morning.
"She accepts that in an act of stupidity she decided to take the car. Her job involves driving.
"She will lose the job and have to rely on benefits. She has two children and may face significant difficulties in getting her children to school."
Sheriff Gillian Wade said: "Clearly this was a very stupid decision you made and it will have serious consequences – not just for you, but for your children as well, as you will not be able to drive them."
McHardy and her friend were chosen by Jaguar to test-drive the top of the range F-Type for an online advert which has been seen more than 120,000 times on YouTube.
The car company picked residents of the Perthshire village of Dull and the US hamlet Boring – which are twinned –to drive the vehicle for the commercial.
The outdoor sports company where she had previously worked confirmed that she no longer had her job with them.