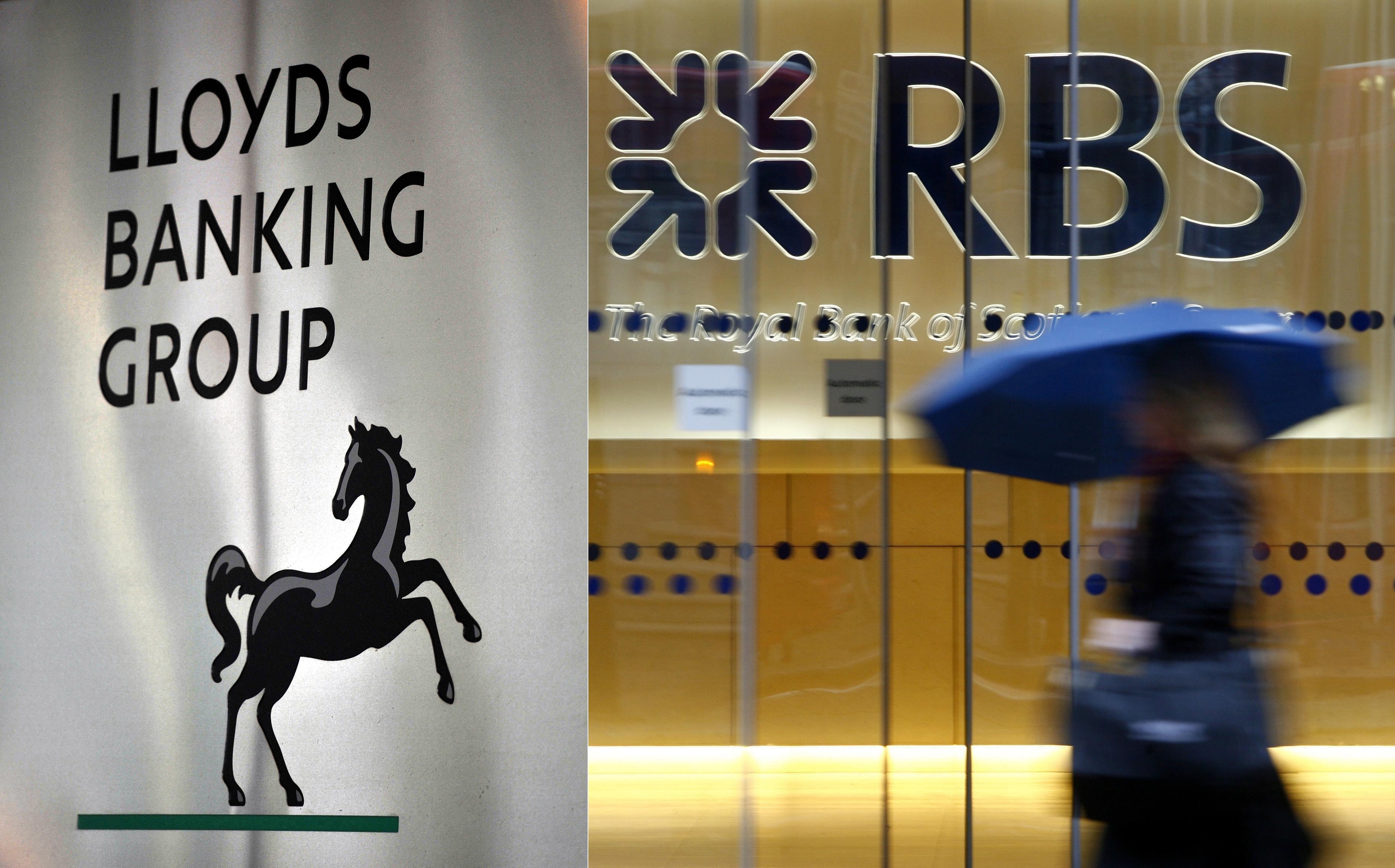 Lloyds Banking Group and Royal Bank of Scotland could remain part-owned by the taxpayer for years to come after the stock market chaos caused by Brexit, experts have warned.
Analysts said Chancellor George Osborne will be forced to shelve a "Tell Sid" style offer of shares in Lloyds Banking Group after banking shares crashed into the red after the vote.
It is thought Mr Osborne had hoped to launch a retail sale of £2 billion worth of shares in Lloyds as early as August or September if the UK had voted to remain in the EU.
But this is now firmly off the cards after Lloyds shares plunged more than 20%, and it will likely see the Government miss its target to offload its remaining 9% stake in the lender by the end of the financial year to next April, according to analysts.
Danny Cox of Hargreaves Lansdown said "all bets were off" for when the share sale would now take place.
He said while Lloyds is not exposed to the EU, its shares would remain under pressure for some time, given its role as a major mortgage lender and the likely impact of Brexit on the economy, housing market and consumer outlook.
"Lloyds is a bellwether for the health of the UK economy," he added.
Lloyds shares have plunged way below the 73.6p point at which taxpayers can break even, at around 57p at today's price.
Richard Hunter, head of research at Wilson King Investment Management, said if the UK does fall into recession following the Brexit vote, it would put back any share sale of Lloyds until at least 2017 and possibly until 2018 for Royal Bank of Scotland.
"It could be some considerable time before we see a share sale," he warned.
But the Government will not scrap plans to sell off the banking stakes entirely, according to Mr Cox.
"The Government doesn't want to be owning banks and I still think it will look to divest as soon as it can," he said.
Mr Osborne has already postponed the sale of the Government's final stake in the high street lender once so far this year, putting it on hold in January, blaming turbulence in the global markets.
He said he would wait until volatility in the markets had "calmed down" before pressing ahead with the sale, which had originally been slated for the spring.
The Government – which owned a 43% stake following the 2008 financial crash – has already sold off more than 80% of its original investment in Lloyds, recovering in excess of £16.8 billion for the taxpayer.
But it still owns more than 70% in Royal Bank of Scotland, having pumped £45.8 billion into the bank when it bailed it out at the height of the financial crisis.
It has baulked at selling shares in RBS at a loss so far and is said to regret not completing a more radical overhaul of the bank sooner.