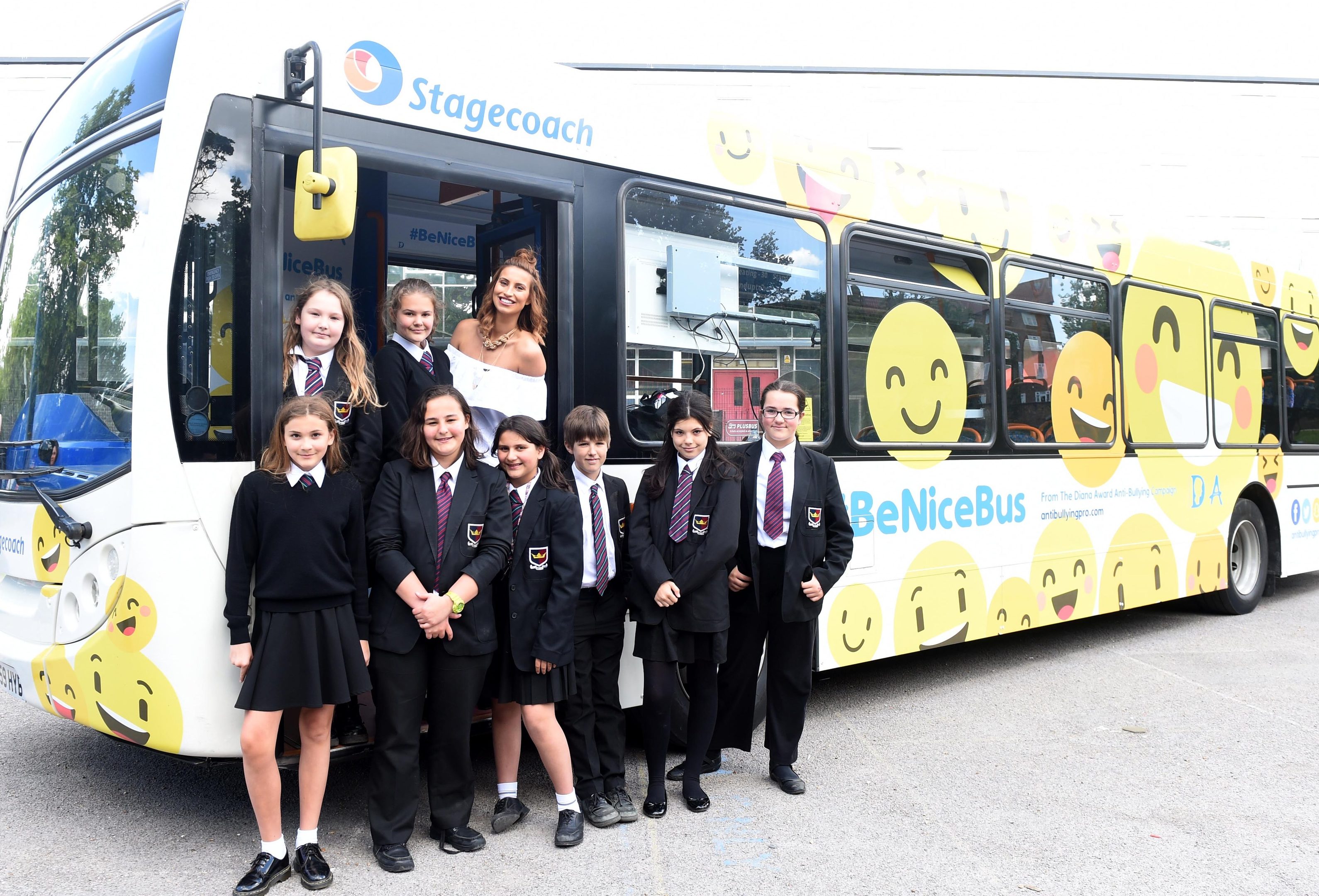 Perth-based transport company Stagecoach has teamed up with The Diana Award to launch Britain's first #BeNiceBus.
The ground-breaking anti-bullying bus tour has been designed to encourage thousands of young people to be nicer online.
The launch forms part of The Diana Award's Kindness Campaign launched to mark the 20th anniversary of the death of Princess Diana, the Princess of Wales.
The bus, which has been donated by Stagecoach, will now embark on a 12-month educational tour of secondary schools across England, Scotland and Wales where it will reach thousands of school pupils as part of The Diana Award's Anti- Bullying campaign.
During the innovative project, young people will be invited on board the refurbished bus to take part in an interactive session to encourage positive online behaviour and to warn of the consequences of cyber bullying.
They will also be given advice on the steps to take if they are experiencing online bullying.
Following each session, pupils will also be invited to sign a 'Be Nice' pledge, marking their commitment to behave online in a way that will not cause offence or upset to others.
The Diana Award was set up in memory of Diana, Princess of Wales, and her belief that young people have the power to change the world for the better.
It is committed to fostering, inspiring and developing positive change in the lives of young people through practical social action.
Tessy Ojo, CEO of The Diana Award said:"At The Diana Award we know how powerful young people can be in tackling bullying behaviours both on and offline. We're delighted to have the support of Stagecoach and to be launching this first anti-bullying #BeNiceBus during this 20th anniversary year as we remember Princess Diana's values of kindness and compassion.
"We will be driving our message directly into schools, a place where young people spend 11,000 hours of their lives. We're delighted that in partnership with Stagecoach we will have a real opportunity to change and shape thousands of attitudes and behaviour to bullying."
The project is being funded by Stagecoach and has involved the interior refurbishment of a single deck bus to include a number of educational resources to help deliver the sessions. Content will be delivered through video, presentations and interactive sessions.
Stagecoach Group Chief Executive Martin Griffiths said:"Most young people live their lives online these days, whether that's using the wi-fi on the bus to school or checking emails and social media when they get home. This means they are better connected than any previous generation, but unfortunately it can be another platform for bullying to take place.
"We're delighted to be working with The Diana Award on this campaign and I really hope it helps make people think about their behaviour and take responsibility for their actions online."