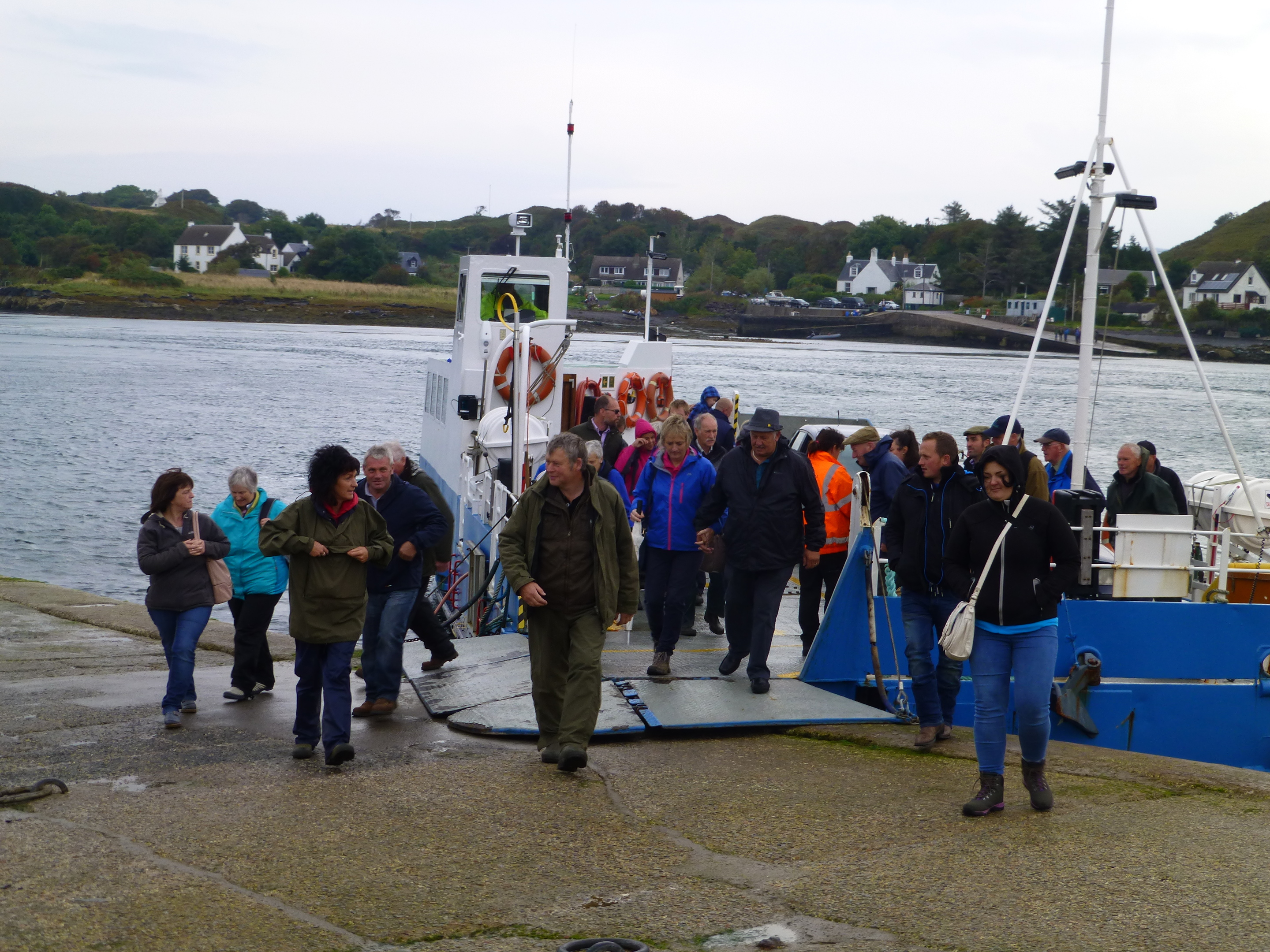 Hundreds of beef farmers from across the UK made the long pilgrimage to the island of Luing to celebrate the fiftieth anniversary of the founding of the eponymous breed.
Luing cattle were originally created to produce hardy suckler cows which could withstand Scotland's harsh winter conditions, but the animals have since been adopted as a staple beef breed by farmers in England, Wales, Ireland, Canada, Tasmania and New Zealand.
Many of the 400 or so visitors who boarded the Belnahua ferry for the two minute crossing of the Sound of Cuan were visiting the rugged 1430 hectare island and its population of 700 Luing cattle for the first time. And even hardened commercial farmers and stockmen admitted they felt emotional at setting foot on the home of the breed.
Much of the island is farmed by Shane Cadzow, a son of one of the three brothers who bought the land and started breeding animals in the late 1940s then finally succeeded in having the Luing breed formally recognised in an Act of Parliament in 1966.
Shane described the story of the breed's formation to the visitors who toured the island aboard a long convoy of tractors and trailers.
"My father and his brothers had been buying cross Highland animals for years but eventually they decided they'd like to try to breed their own type of cross. The animals were breeding true to type and the conformation was even in the herd," he explained.
"Through careful selection of livestock and breeding practices they came up with this animal which was accepted by other breed societies and ultimately another breed was born. It is fixed at roughly a third Highland and two thirds Beef Shorthorn."
Breed president Ted Fox, who farms 2300 acres in Lanarkshire, praised the Luing's versatility and self-sufficiency.
"You can breed them pure; you can cross them with the Simmental to produce Sim-Lim heifers; you can cross them with the Charolais to produce store calves and they're just easy to work with. Whatever ground you have them on they'll produce a calf. If they're on good land it'll be heavy and if it's hill land they'll still rear a good calf."
He added: "People are wanting some traditional blood in their suckler cows these days. The Luings are easy fleshed, not selective grazers, they go to the top of hills and not just through a gate.
"At the moment we think we have most of the things in the Luing breed that we need but we've not taken our foot off the gas. The breed has taken off and the society has moved on in leaps. This is a big day for the Luing breed."
The breed's home may be an island but it has been popular in upland Perthshire for decades and is now being used near Kinross where former breed director Mark Thomson runs 60 cattle. Mr Thomson was stewarding and helping with the complex logistics of getting people off ferries onto trailers then out along the island's narrow single track roads.
"The top of our hill is 1000ft and it is heathery and rough in some parts. Our Luing cows summer up there and in the winter they strip graze kale. We only take them inside for about 8-10 weeks a year for calving," he said.
"In the winter of 2010 during a bad spell of frost and snow all the other cross cows melted away but it was like water off a duck's back for this breed."
On Luing the animals are outwintered and they calve outdoors too, under the management of Leslie Robson who arrived on the island in 2003 from Careston Estates in Angus. He explained that winters bring 60-70mph winds and rain.
"The Luing is about the only animal that could be outside and putting up with that kind of weather," he said.
One visiting Irish breeder who farms south of Dublin said he'd first learned about the breed in 2004 and he was now hooked.
"The Ling-Simmental cross is an ideal replacement suckler cow in Ireland. There's a lot of people crying out for dedicated beef suckler cows as opposed to dairy-bred cows and they fit the bill for us," he said.
"It's a nostalgic moment for any enthusiast to come to where they originated. It's a terrific setting."
One Merseyside breeder who farms on the outskirts of Liverpool said he was using the breed for conservation purposes.
"We're farming land that's a peat bog and we're in an environmental scheme with Natural England, so we were looking for cattle that can graze it without making too much mess. They're not selective breeders so they don't target one species and we're getting a product we can sell at the same time," he said.
" We fatten them all on grass and they're easy fleshing.
"People are looking for provenance of cattle. They want to know where the meat comes from, and we can tell the story all the way from when it was first created. It's amazing to come back to the home of the Luings on the 50th anniversary and it's still same family living in same house and massively involved in the breed their ancestors created. It does has a romance about it, doesn't it?"
Ted Fox said efforts to promote the breed were ongoing.
"We've been to the Royal Welsh show for the past two years," he said.
"There are people there who've never heard of it , never seen it. It's a slow process, getting into Wales, but there are herds being formed there now. We can't tell them our beasts are better than a Welsh Black or anything else, but we're well placed to compete with any traditional breed – if not more so!"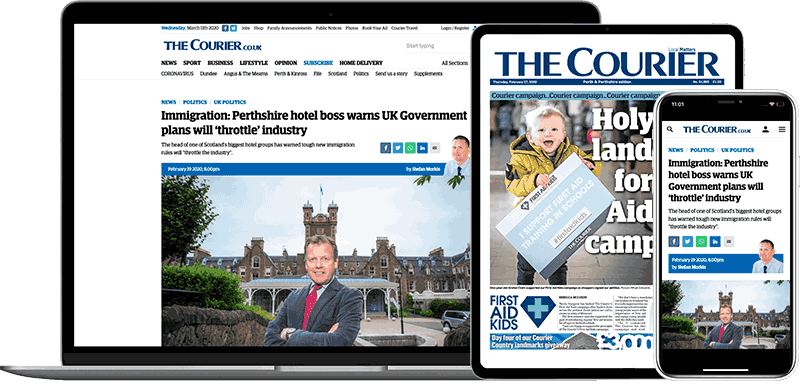 Help support quality local journalism … become a digital subscriber to The Courier
For as little as £5.99 a month you can access all of our content, including Premium articles.
Subscribe