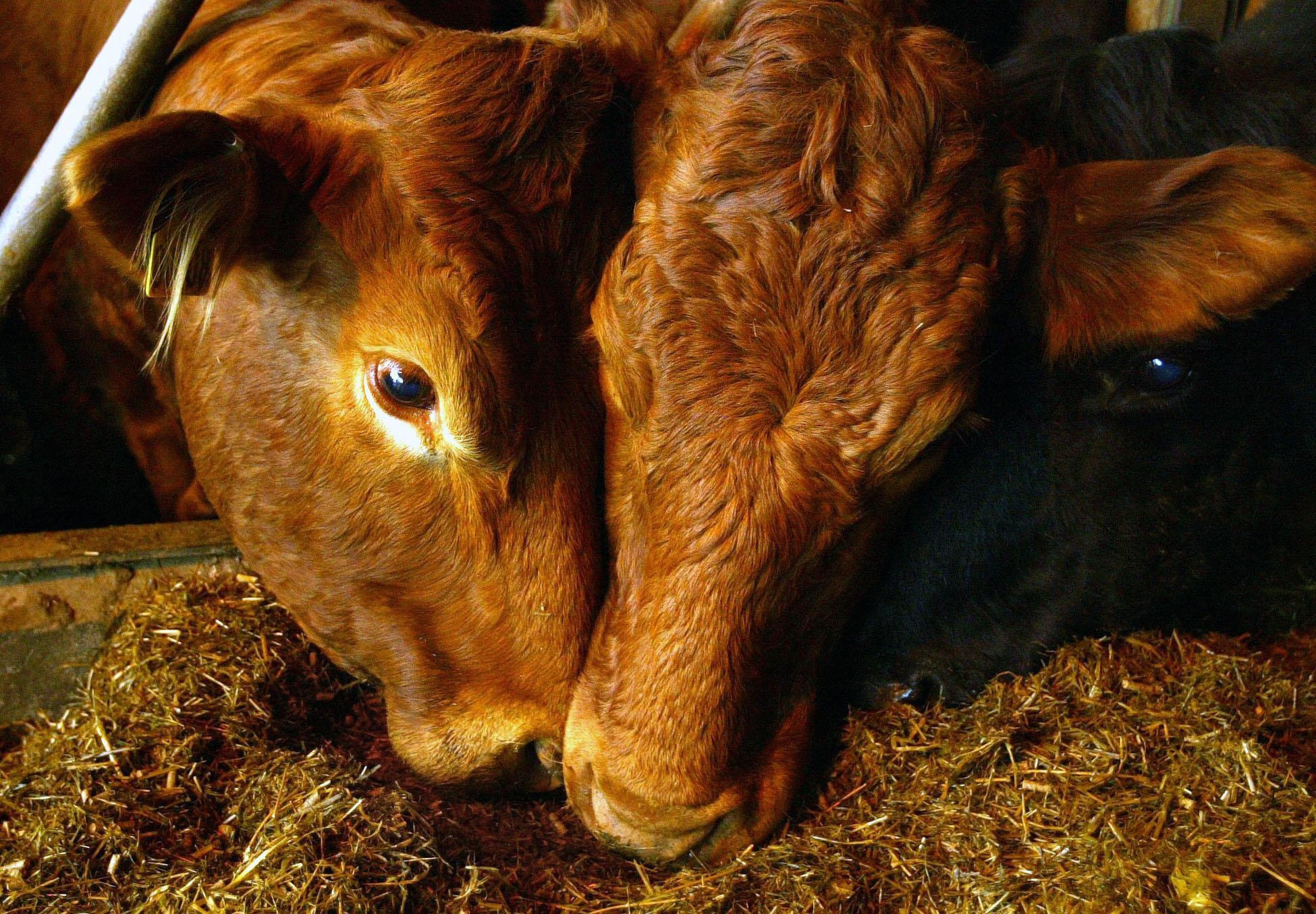 The meat promotion body Quality Meat Scotland came under fire from two of the candidates standing for NFU Scotland's vice presidential posts during a hustings meeting in Perth.
The organisation was accused of not making enough effort to sell beef and lamb in Britain.
The local contender, Martin Kennedy from Aberfeldy, said there was a massive consumer market in the UK and not enough was being done to tap into it.
"We need to concentrate a lot more on the market we've got just across the border. And a lot can be done in the cereals sector too with Scotch grain for Scotch whisky. I don't think that's been pushed hard enough yet.
"It's horrendous the amount of non Scots grain that's being used to make Scotch whisky. The union should have a wing that deals with promotion and run alongside the promotional bodies to help create demand."
Biggar farmer Tom French agreed with his opponent.
"If we're going to promote red meat we could do it a whole lot better," he said.
"QMS focuses too much on the southern counties and abroad, but the great opportunities are in this country. In the central belt the scope for domestic consumption is enormous."
The third candidate, Gary Mitchell from Stranraer said he was tired of farmers having to accept the prices retailers and processors chose to pay.
"I want to see farmers go forward. We are living on a shoestring at the moment.
"We go to industry dinners and hear from Scottish Food and Drink and see pictures of lovely happy farmers with lambs in their hands, but there are guys out there making millions off our backs. We're fed up being the punch bags. We have nothing left to take the volatility, either from retailers or processors. That has to stop."
Mr Mitchell claimed less than 50% of Scottish farmers would be earning the living wage.
"Farmer welfare is paramount. It's bringing depression into our industry that shouldn't be there."
Martin Kennedy brought a rare touch of humour to the meeting with his response to a question on environmental responsibility and the farming industry's carbon footprint.
He said: "I've got damned lorries coming to the farm, picking up a dead ewe at the end of the road, carting it round then down to the bottom of the country to get incinerated. I'm certain the carbon footprint of my dead sheep is far greater than when they're alive."
nnicolson@thecourier.co.uk