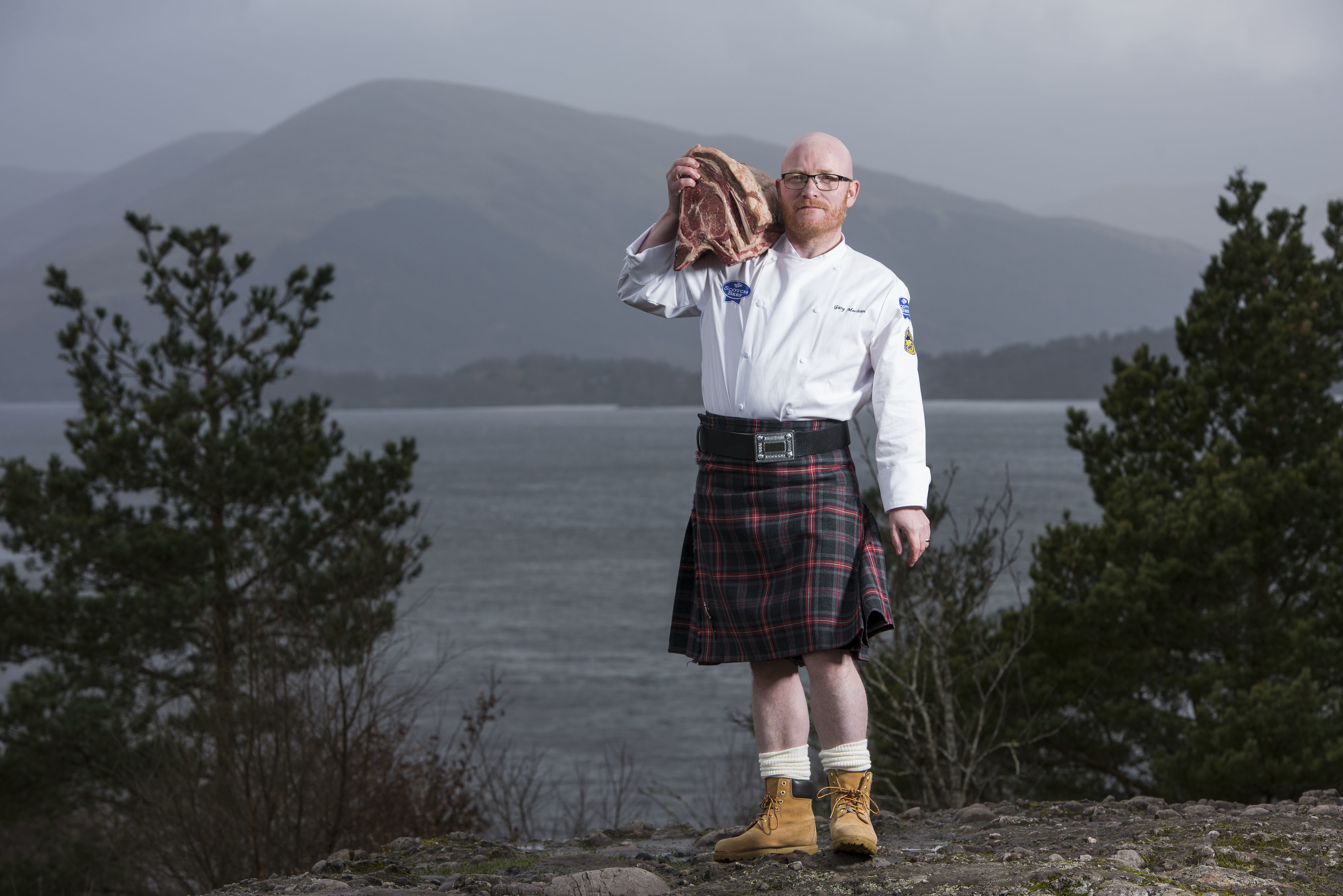 Scottish farm produce has won the endorsement of a new high-profile fan who has pledged to promote its 'exceptional quality' to consumers across Great Britain.
BBC Masterchef winner Gary Maclean donned his chef whites and a kilt on the banks of Loch Lomond as part of his commitment to raise the profile of Scotch beef and other quality Scottish produce,
Crowned the winner of the cookery programme in December, Mr Maclean said he believes in healthy cooking with quality products, and is enthusiastic about encouraging more children to cook.
He says he wants more consumers to better understand the traceability, assurance and heritage behind Scotch beef and has joined a two-month long
Quality Meat Scotland campaign in London and the home counties.
"Our beef is just simply incredible and what sets it apart is the traditional production methods used plus the generations of farmers working to maintain that high quality," said Mr Maclean.
He said the meat was versatile and that as well as the better known cuts, such as sirloins and fillets, more and more people are discovering the braising cuts and blade of beef.
Mr Maclean, who is also a senior lecturer at City of Glasgow College
Over 14 million consumers are being targeted across the UK during March and April via press, digital and billboard advertising with the strapline of "There's beef, there's Scottish beef, then there's Scotch Beef".
Recipes and information about Scotch beef can be found at www.scotchkitchen.co.uk or follow @ScotchKitchen on Facebook or Twitter.
nnicolson@thecourier.co.uk