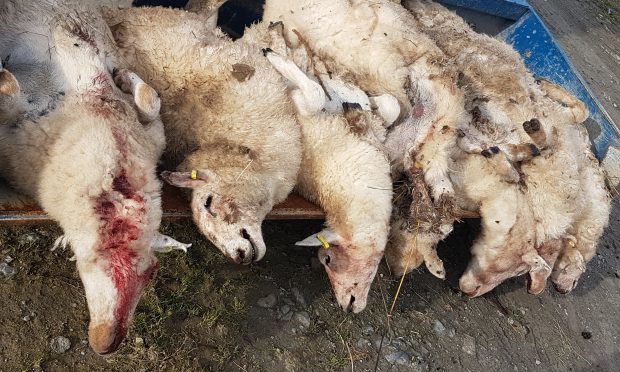 The National Sheep Association (NSA) has seized on the news that a Eurasian lynx escaped from a Welsh zoo and killed seven sheep after several days in the wild.
The NSA, which is firmly opposed to a trial release of the animals in Kielder forest in the Borders, described the attack as "timely".
According to the NSA a post-mortem conducted by Welsh Government officials confirmed the cause of death as a single bite to the neck and subsequent internal bleeding.
In a statement the organisation said: "NSA understands two sheep were partly eaten, while the remaining five appeared to be killed purely out of instinct, just as a domestic cat might do with prey such as mice."
NSA chief executive Phil Stocker said there could not be a clearer warning of the damage lynx will do if they are released into the wild.
"Lynx UK Trust continue to assure us that lynx, on average, will take just 0.4 sheep annually– a fact which is simply unbelievable given the damage just one has inflicted after several days of roaming free," he said.
"This incident also backs up what we are hearing from a number of sheep farmers in Scandinavia and other parts of Europe who tell us of high losses they've experienced from individual lynx that develop the behavioral characteristic of an opportunistic hunter."
Mr Stocker pointed out the similarity between the type of land involved in the proposed release site at Kielder Forest and the area of Wales in which this incident took place.
He said: "If the release goes ahead and the population expands in the way it is intended, the species could find its way into Wales years into the future without any consultation ever taking place there.
"For that reason, NSA believes approval should be sought from the relevant bodies England, Scotland and Wales before any decision is reached."
nnicolson@thecourier.co.uk