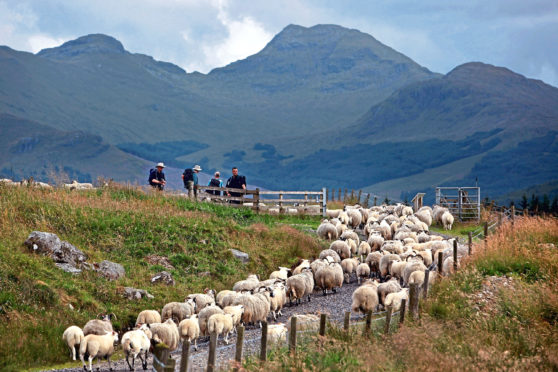 UK farming would take a hit of around £850 million in the event of a no-deal Brexit, according to new research produced by farm business consultants, The Andersons Centre.
In a report for the BBC, Andersons predict an 18% decline in profitability if the UK leaves Europe without a deal on October 31, and point out that with many farms already struggling to break even, the scale of the impact would put the viability of many farm businesses in jeopardy.
The firm also predicts a 3% decline in the profitability of UK farming in the event of a Brexit deal being agreed.
The most substantial declines are forecast for sheepmeat (-31%), and figures show output for cereals, milk and beef production would also fall. Some increases are projected for horticulture and intensive livestock such as pigs and poultry – but only if enough labour can be sourced for these enterprises.
On a more positive note, some decreases are forecast for inputs as a result of the introduction of lower UK import tariffs under a no-deal scenario.
"Examples here include animal feed, fertiliser and plant protection products. However, other inputs such as veterinary costs are projected to rise as it is anticipated there would be a significant increase in demand for veterinary staff to assist with border inspection operations," Andersons add.
The farmers' union pointed out the predictions underlined fears already expressed that the viability of many farming businesses would be in jeopardy if no deal can be agreed.
NFU Scotland's policy director, Jonnie Hall, said: "Given that the Scottish public views a successful agricultural industry as vital to the Scottish economy, a financial hit of that magnitude would seriously erode our ability to produce food and deliver the wider benefits to the rural economy and the environment expected from farmers and crofters.
"This report is a stark reminder that, whilst governments and the food supply chain can put in place measures to mitigate the worst outcomes from a no deal, the risks to primary producers are very real.
"NFU Scotland maintains its view, shared with other UK farming unions, that avoiding a no-deal outcome and any short-term economic or even social turmoil must be the political priority."
nnicolson@thecourier.co.uk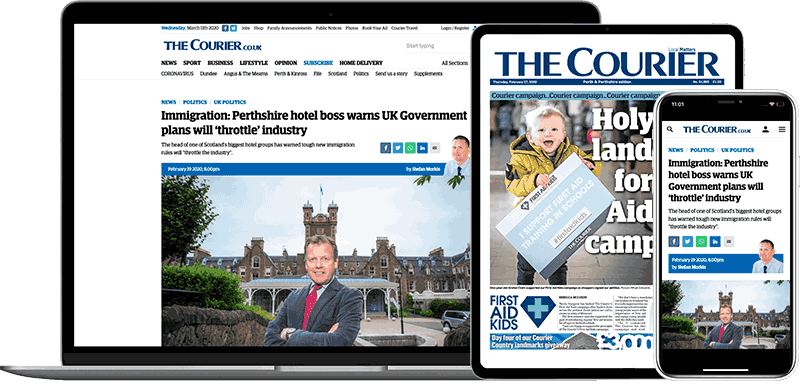 Help support quality local journalism … become a digital subscriber to The Courier
For as little as £5.99 a month you can access all of our content, including Premium articles.
Subscribe