LONG READ: 'Transformational' Eden Project tipped to bring millions of visitors to Dundee
By
Emma Crichton
May 27 2020, 6.00am
Updated: May 21 2021, 1.28pm
Dundee is the target for another global tourist attraction, bringing millions of visitors to the city.
Bosses of the Eden Project, which has brought £2 billion into the economy of Cornwall, have set their sights on the City as Discovery as their first Scottish location.
The education and environment charity has a "global garden" in tropical biomes across a space the size of 30 football pitches in south west England and in 2017 revealed plans to create Edens across the globe.
After months of research, a study is to be launched to find a site in Dundee for Eden Project Scotland.
Video of Eden Project Cornwall is above this article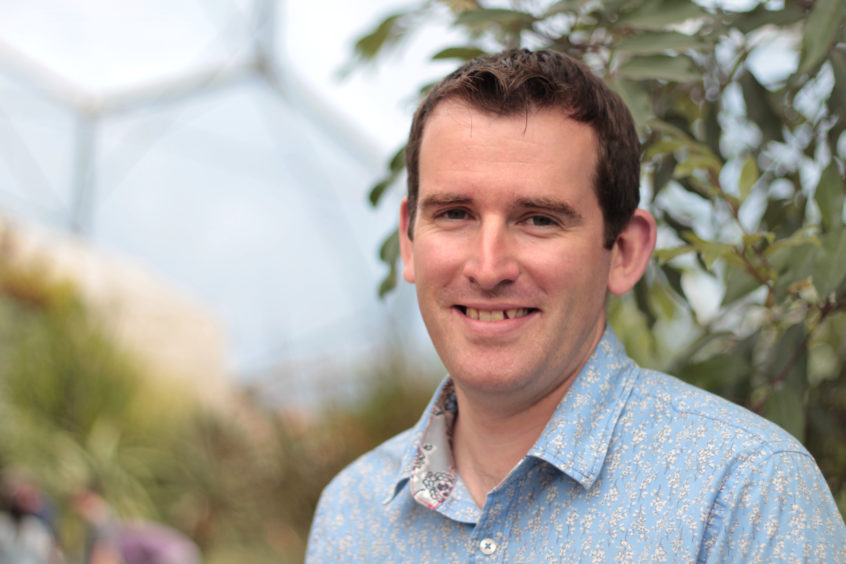 A city location has not been identified and details of its contents have not been settled  but David Harland, chief executive of Eden Project International, said Dundee's history and culture will be used to develop a vision for the project.
Talks on the project have been ongoing for almost a year and the six-month feasibility study is to be launched early next month.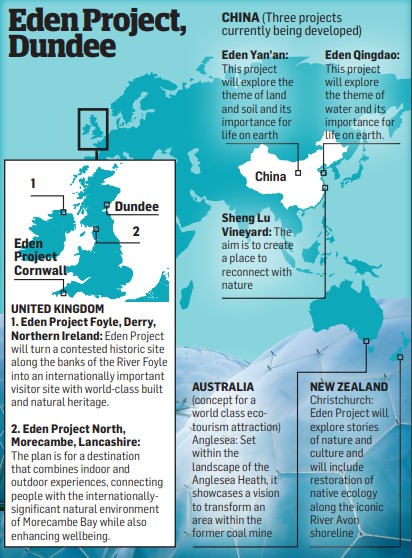 Mr Harland said: "Dundee is a city with a fabulous vibrancy and feels like a place that's really going somewhere but also has a lot of history.
"At Eden we like places that want to reinvent their future and Dundee is well on the road to doing that. The feasibility study will assess what is possible for Eden in Dundee.
"Is there a story we can tell? We are an educational charity so we need to find what we can teach then look at locations and see what would work best, not just for us but the people who live there."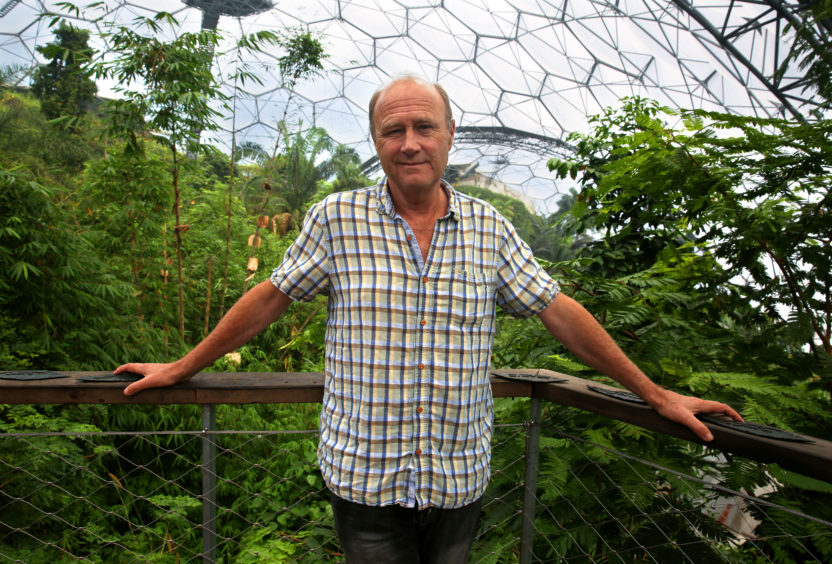 Sir Tim Smit, co-founder of the Eden Project and executive chairman of Eden Project International, was clear a future project in Dundee will be entirely its own and not a replica of the Cornwall site.
"We don't like copying ourselves. What you're not going to get is Eden Cornwall in Dundee. That would be boring and would cheapen both projects.
"We want to make a wonderfully creative exhibition of something which is unmistakably Dundee.
"The city has a very good university, a cultural background, it has become a tech hub.
"I'm very excited about Dundee, it has all of the ingredients to make magic sauce."
EXCLUSIVE: Eden Project in talks to create new Dundee attraction
As well as running major tourist attractions, the Eden Project offers educational programmes and outreach projects and will work with Dundee City Council, Dundee University and the Scottish Government on the project.
Mr Harland said: "I think it's fair to say there are pockets of deprivation and quite difficult circumstances for a lot of people in the city.
"A big part of our education and outreach is bringing hope to these people. We want to work with the people of Dundee to find out what they want and make sure they know it is their project and they're not having it done to them.
"There could be nothing worse than us just coming in and plonking something down. We will be spending a lot of time in the city and talking to people from the city to find the stories to tell and find out what experiences people want to have."
The education aspects will bring "exciting possibilities", according to Professor David Maguire, interim principal and vice-chancellor of Dundee University.
He added: "We are looking forward to exploring the benefits this could bring to our research, teaching and community engagement.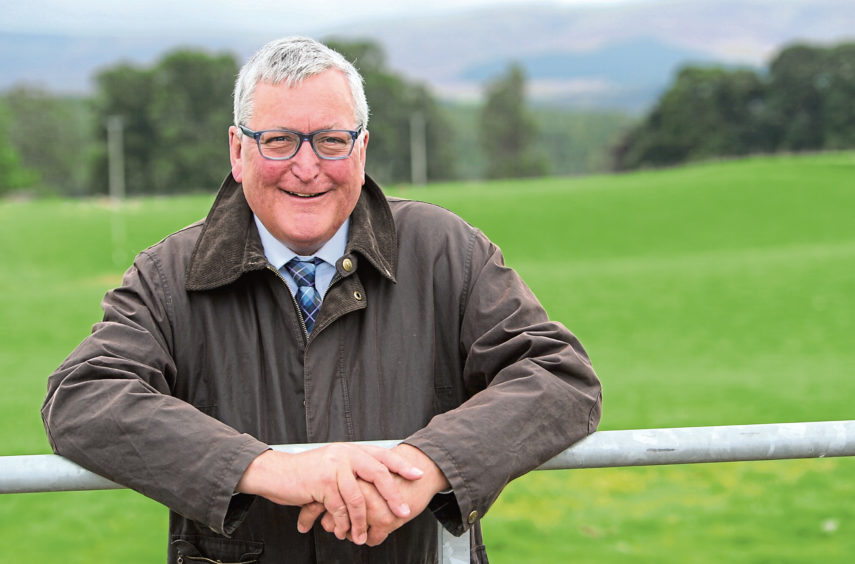 Scotland's tourism secretary Fergus Ewing said the proposals are a welcome boost during the coronavirus pandemic.
"In these incredibly challenging times for tourism, business and the wider economy, it is encouraging to see potential new growth through the next steps towards Eden Project Scotland being taken," he said.
"Dundee has a growing international reputation as a prestigious cultural and tourism destination and today's announcement is incredibly welcome news for the city and wider region."
'It's a huge opportunity that we're grasping with both hands'
An Eden in Dundee would be transformational for Scotland as a whole, the city's council leader has said.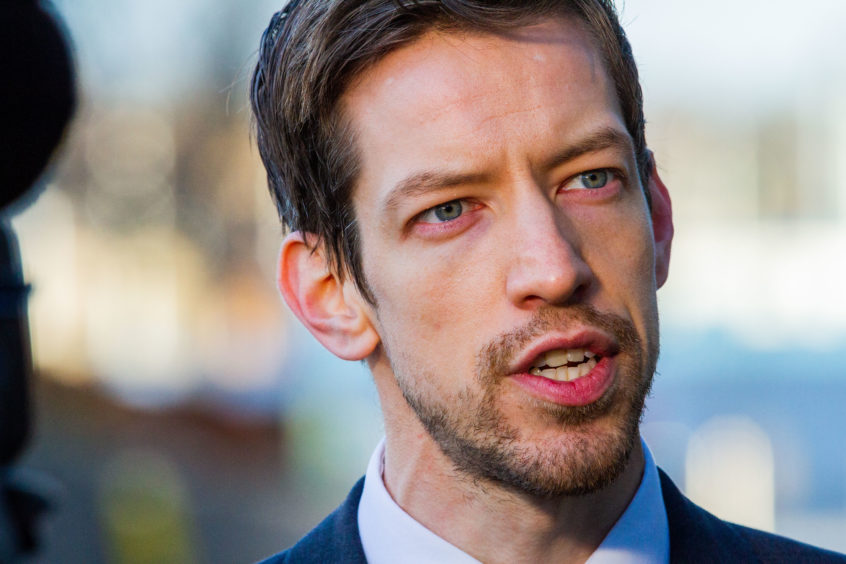 John Alexander hailed the project as a "huge opportunity" to regenerate the city.
"I'm just over the moon that Eden see the potential in Dundee and want to work with us in developing that.
"It's a huge opportunity for us that we're grasping with both hands. It's incredibly exciting and it shows the ambition and determination we have had in recent years.
"I think this is really exciting for the city and has the potential to deliver huge economic benefits. It's not just about the economy though, I think it's going to be a game changer for the city overall."
While a theme and location for the project will be decided later, the SNP council leader said he would like to see the River Tay and Dundee's industrial history incorporated in the vision.
"The project will be bespoke so it will fit within the city context.
"In Cornwall they took a scarred piece of land and restored it so one option might be to look at locations which were previously industrial use. We could look at spaces connected to the river, farmland or parkland.
"It's too early to have a favoured site and there will be no preferential treatment. It could be Camperdown, a post-industrial site or somewhere close to the river. Nothing is off the table, we are going into this with a really open mind and the feasibility study will guide us."
Mr Alexander hailed Eden as the next step in ambitious plans to revive Dundee, following the opening of the V&A and the wider waterfront regeneration project.
However, he admitted he has had to fight for the city to be given the same opportunities as its bigger counterparts.
"Opportunities will not land on our lap. We have made sure we elbow our way into every meeting and fight for a seat at every table.
"Not every opportunity will work but this shows a small city like Dundee can be a world leader and we can work with some of the world's best organisations to deliver something transformational to the city, if not Scotland.
"For many years we have been the best kept secret and now we are making our presence felt. We are not going to take things for granted.
"This is just another milestone, we are not going to stop at the V&A and Eden, we are going to fight for every opportunity."
First Eden has generated £2 billion for local economy
Since its creation in 2001, the Eden Project has generated more than £2 billion for the economy of Cornwall.
There have been more than 21 million visitors to the St Austell attraction – which cost £142.7 million to build – and the project now employs 650 people.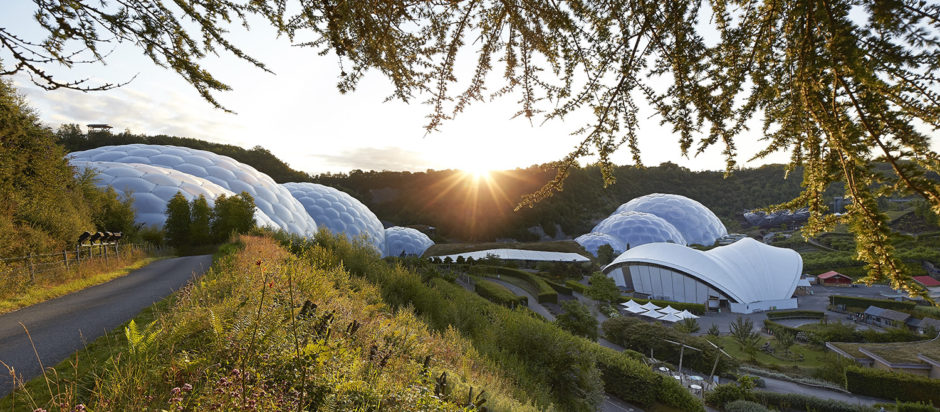 Sir Smit said supporting local businesses plays a huge part in the charity's ethos and 80% of products used at the Cornwall site are produced locally, something he hopes will be replicated in Dundee.
"We were very focused on local sourcing to make sure the wealth we generated did not haemorrhage out and without being boastful we have been very successful in that.
"We have contributed more money into the local area than any other investment. Part of that is making sure everything is as connected as possible to the local area and businesses."
If the project goes ahead, it is hoped it will match or surpass the "V&A effect", which boosted Dundee's economy by £21 million in the first 12 months since the museum opened, rising to £50 million across Scotland.
Around 833,000 people passed through the doors of the £80 million structure in its first year, smashing the initial target of 500,000 visitors.
Mr Harland, who grew up in Cornwall, explained the transformation the county has enjoyed in the last two decades.
He said: "Growing up here, this was a place you were likely to leave if you really wanted to do something with your life.
"There was a history of mining and mines were coming to the end of their economic lives so there weren't many places you were likely to get a job.
"Now we have year-round tourism and I really think my kids could have great careers in Cornwall without having to leave.
"One of the things we are most proud of is 80% of the goods that we buy come from the local area. We want to bring the same to Dundee because that is how you create a ripple of jobs."