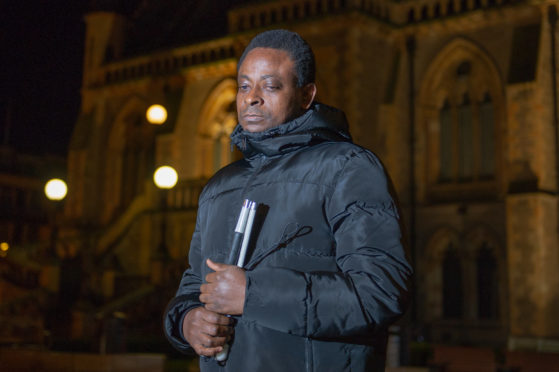 A leading human rights campaigner has agreed to represent a blind international student at Dundee University, told to leave the country after his status was revoked in the wake of a discrimination row.
Robina Qureshi, director of Positive Action in Housing, a homelessness and human rights charity, said PhD researcher Bamidele Chika Agbakuribe reminded her of wrongly convicted Tom Robinson in Harper Lee's To Kill a Mockingbird.
Mr Agbakuribe came to the UK with his wife Emanuella and his four school-aged children from Nigeria in 2016 but has been told he must leave in a matter of weeks after being dropped from his studies in Dundee.
The 38-year-old has accused the university of orchestrating a "stage managed" disciplinary process to force him out after he complained about a lack of resources, facilities and support.
Ms Qureshi hit out at the university's conduct and confirmed she has now written to bosses to demand Mr Agbakuribe's email account either be temporarily reinstated or his data be handed over while campaign groups continue to fight his case.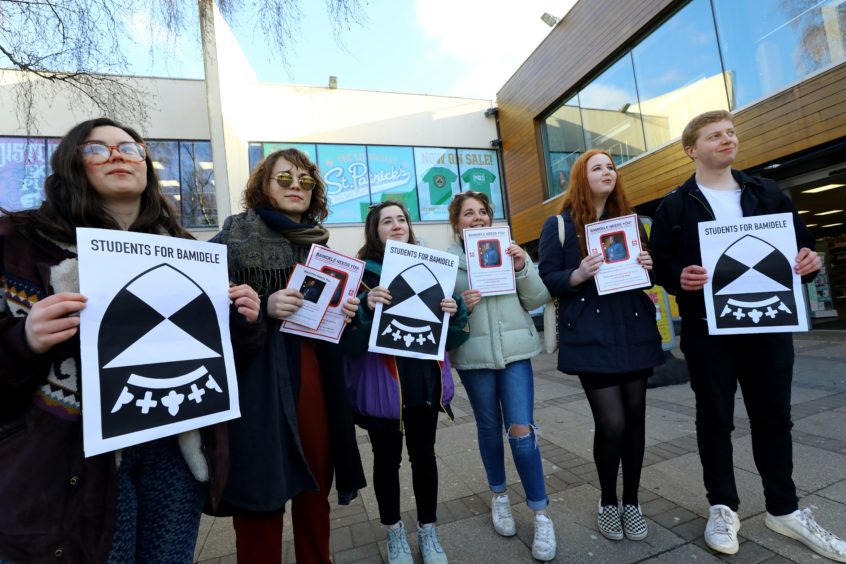 She said: "Instead of finding state of the art facilities and working alongside other students, Bamidele says he was isolated from other PhD students and put next to a fire exit.
"Bamidele says he was without proper supervision or software. He received only demo versions of essential software, all of which conspired to make it impossible for him to complete his assignments."
A petition launched by the president elect of the University and College Union accusing the University of "disability and racial discrimination" has been signed thousands of times in a matter of weeks, and a number of student groups have offered their support.
Education bosses have strongly refuted any suggestion of discrimination towards Mr Agbakuribe and insisted he "had not satisfactorily met the academic requirements of (his) studies, despite extensive support".
However, Ms Qureshi said the university had shown "no regard" for Mr Agbakuribe's struggle to come to the UK or "for the children about to be uprooted".
"Positive Action in Housing has agreed to take up Bamidele's case, not least because the family stand to be left destitute in Scotland," she said.
"By highlighting Bamidele's case we hope to highlight the predicament of all international students who finance our universities.
"Bamidele overcame the odds to get this far until he got to Scotland. How could he have succeeded so well in his own country and then failed so badly here?"
A Dundee University spokesperson said: "We received a data request relating to this case earlier this week and we are doing everything possible to process it as quickly as possible, as we would with any similar request.
"We have not refused a subject access request in relation to the case.
"We are disappointed this has not resulted in a more positive academic outcome for the student, as we are for any student who does not achieve academic success.
"The University is satisfied that the decision to terminate the student's studies was made solely on the basis of a lack of academic progress against a background of extensive and dedicated support."
---
Student left 'heartbroken' by alleged discrimination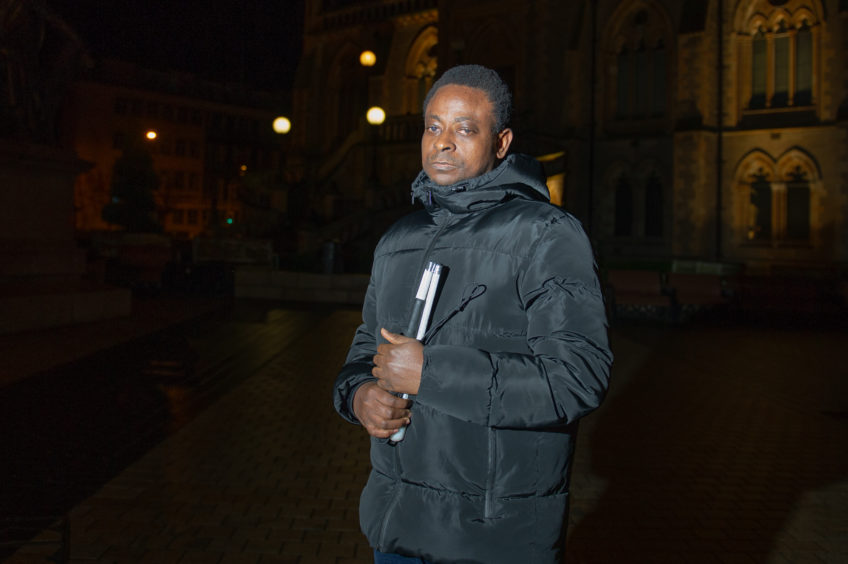 Mr Agbakuribe, who lost his eyesight at 16, previously worked as a primary and secondary school teacher before becoming a lecturer and PhD researcher.
He said he was "heartbroken" by his experience in Dundee after moving to the city with his family nearly three years ago.
Mr Agbakuribe said: "My thought was that studying in a developed country would provide me with the prospect of benefiting from state-of-the-art equipment, necessary support and sound tutelage.
"Believing that Dundee University will provide these as promised, I decided to enrol for a PhD course with its School of Education and Social Work.
"I had planned to graduate within three years and return to Nigeria with novel expertise.
"Regrettably, these high hopes have not only been dashed with neglect, exclusion, lack of adequate supervision, dearth of appropriate support, but also termination of study.
"It is so awful that I was excluded from my colleagues under the pretence of fire safety. This seclusion took place after I had already spent about one year (at the university).
"Whilst my group occupied different rooms, I was abandoned in a hot-desk room, where I was asked to limit my attendance in order to allow a staff to supervise students therein.
"Ironically and shockingly, the ill-treatment is coming from those whom I felt would know better. It has been a nightmare. I am heartbroken."