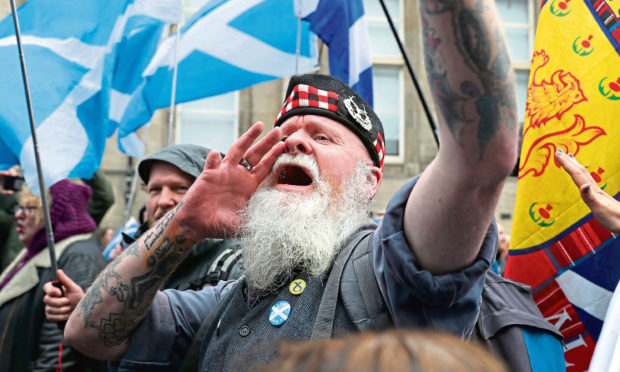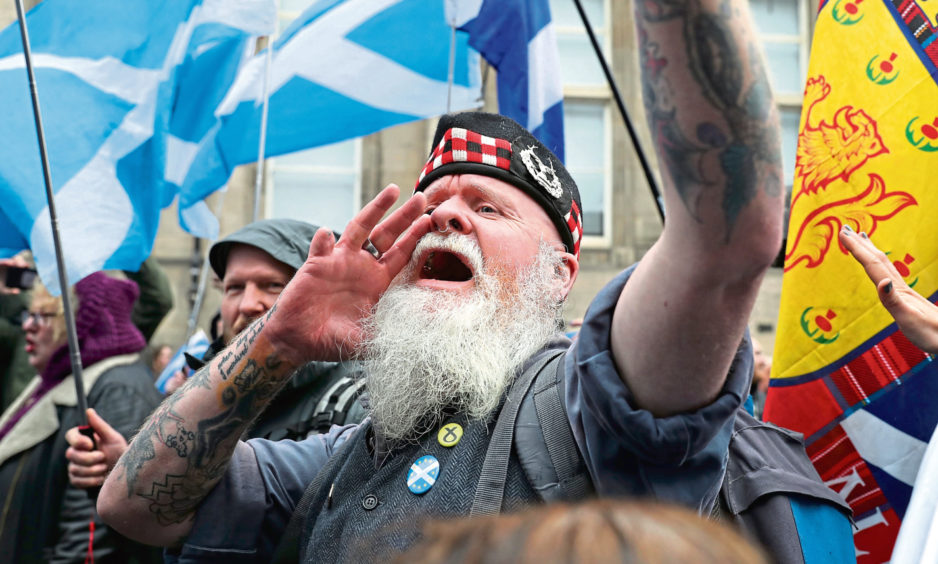 Sir, – Multiple scientists have warned Boris Johnson that ending the lockdown prematurely virtually guarantees a second wave of Covid-19.
Mr Johnson's response was typically full of bluster, lies and buffoonery. He ignored the scientific advice and instead did what the bankers and oligarchs wanted him to; namely open up the economy.
This criminal Tory negligence will cost thousands of lives.
The Tories are now going through a sham exercise to ditch the two metre rule. All so as pubs and restaurants can open up. The decision has already been made that the rule will go, even though the Tories lie and say it hasn't.
The decision to delay the lockdown cost up to 20,000 lives according to Professor Neil Ferguson, who was the chief scientific adviser.
Instead Mr Johnson and the Tories pushed the dubious "herd immunity" approach in order to protect the accumulated fortunes of the Tory donor class
Nicola Sturgeon should close the border if there is a second wave in England. This is not about constitutional niceties, it's about saving lives of people in Scotland.
Boris Johnson is flatly incapable of telling the truth on any issue. Just this week the Tories said they would let millions of children on free school meals go hungry during the summer holidays in England.
This was promptly reversed after a campaign by footballer Marcus Rashford, a campaign Mr Johnson ludicrously claimed he had not heard of.
Thanks to 40 years of Tory incompetence and greed, the UK is now in the worst depression since 1929.
The furlough scheme is nothing other than a national payday loan. Soon there will be an emergency budget with tax rises, spending cuts and wage freezes.
A hard Brexit is on the horizon as Mr Johnson refuses to ask for an extension to the negotiating period.
The UK is now a rotting corpse. The only way out is for Scotland to have another independence referendum.
Alan Hinnrichs.
2 Gillespie Terrace,
Dundee.
Clearly we're no 'Union of Equals'
Sir, – I wholeheartedly agree with Allan MacDougall's excellent letter of June 17 ("Democracy easy if you're winning") showing how undemocratic the so-called 'Union of Equals' actually is.
The situation is actually worsening.
The Covid-19 epidemic has exposed Boris Johnson as a weak and insecure prime minister, resistant to advice and aggressive towards challenge.
He appears to have scant regard for the interests and concerns of the other three members of the current union His performance in the Commons on June 16 was a clear case in point.
Having made the controversial decision to merge the Department for International Development with the Foreign Office, he was asked by many concerned MPs about the effects of the change. The SNP's Ian Blackford asked him if the 600 Dfid jobs in East Kilbride would be protected.
In a splenetic response, Mr Johnson accused him of wanting to break up the UK, but at the same time keep Westminster jobs in Scotland, ignoring the fact Scotland is still part of the UK and is entitled to a fair proportion of government jobs.
His words and demeanour made it clear Westminster has civil service jobs in their gift and has the power to remove them if any of the other three parliaments forget their place.
This is a clear abuse of the democratic process and reinforces the widespread distrust in Scotland of the Westminster system.
Ken Guild.
76 Brown Street,
Broughty Ferry.
Our schools must open again
Sir, – Westminster admitted recently in a High Court document that it was a 'request, not a direction' for schools to shut down.
Now comes news that our private schools intend to ignore Holyrood and open come what may in the autumn, so the educational gap between rich and poor can only increase.
Insurers have accepted the document and schools can open using their own hygiene measures.
Humans have a one metre privacy zone and this was adopted by the WHO and much of Europe for "social distancing".
Holyrood's insistence on two metres owes more to a toxic "precautionary principle" than to science.
Home schooling is not an alternative for face-to-face education in a classroom. There is no scientific impediment and most European schools are open without our shambolic restrictions.
Nicola Sturgeon insists "I am following the science"; this would be a good time for her to do so.
Dr John Cameron.
10 Howard Place,
St Andrews.
Slavery comes in many forms
Sir, – The SNP Government proposes teaching our children about slavery? Slavery comes in various forms.
In 1833 when slavery in the British Empire was abolished, Westminster made a law preventing children under nine working in industry.
And don't think Africans were the only people kept in bondage and white Europeans were the only slave traders.
The Royal Navy's surpression of the Alantic slave trade decimated West African kingdoms' economies. Arab slavers were still active on the East coast after the 1800s.
Scots Catholic Highlanders were sent as slaves to the West Indies after being taken prisoner by the British army following the 1745 rebellion.
Then there were people in Scotland working for slave wages down the pits and on farms, poorly fed and poorly housed.
When the Highland Lords and Lairds found sheep more profitable they burned down homesteads and drove the people out. Many of those landowners' descendants still own the land.
There are times in the near past when Scots were treated no better than slaves.
John G Phimister.
63 St Clair Street,
Kirkcaldy.
Not taught Scottish history
Sir, – I will reach the grand age of 70 in August, and for the first time I feel I must agree with our young people when they say they have not been taught enough about Scottish history. I too was not.
I could tell you more about English history – we were governed by the Tory Party and the Labour Party, and taught what they wanted us to learn.
I am not from a mixed-race parentage but my sister and I had a very unusual surname and we were picked on and harassed. Our mother was American and our father was born in Malaya to English parents.
We can learn from all ethnic cultures.
I have lived and worked abroad and travelled the world, but only learned about Thomas Blake Glover when visiting Japan.
In Russia I learned about John Paul Jones, the 18th Century Scots-born naval commander who is important in Russian history. I didn't get taught about people like this in school.
I am tired of opposition party politicians who still don't understand us Scots.
I also think they should be working together with Ms Sturgeon, especially during the Covid-19 crisis, and not trying to belittle her very hard job.
Janice Smith.
Braeview Crescent,
Star,
Fife.