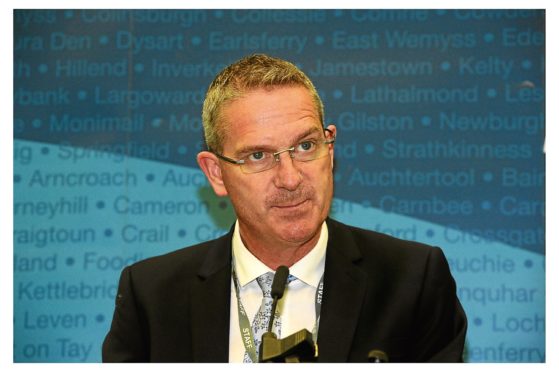 Fife Council has said it is "reasonably well prepared" should a second wave of coronavirus hit the region.
Chief executive Steve Grimmond said plans were in place to deal with any future outbreaks and that localised lockdowns were more likely than the widespread measures taken previously.
Mr Grimmond revealed lessons had been learned over the past five months and he was confident services and staff would cope with any resurgence.
Addressing councillors at a full Fife Council meeting, he said: "We have plans in place should there be a second wave of the pandemic or if there are localised outbreaks as we have seen in Aberdeen, the Borders and Lanarkshire.
"We have considered the need for us to be able to, if necessary, close services or indeed make wider arrangements in Fife to reimpose any element of lockdown.
"We are reasonably well prepared for that.
"We will continue to be led by the public health response to covid and any intelligence that suggests we might need to take additional action."
Contingency plans are also in place to revert to blended learning should schools need to close, while health and social care chiefs have insisted they have sufficient stock of PPE to see them through.
Head of education and children's services Carrie Lindsay said schools were ready for the return of pupils on Wednesday but would cope if outbreaks of the virus were detected.
"We are confident we have measures in place to be able to support a blended model should we go back to that," she said.
"We have received a large number of devices from the government to support that.
"We don't expect to revert to the plans wholesale but we may have to look at individual schools.
"We feel we are in quite a good position and we are as agile as we can be."
Fife Council leaders have previously said they are in unchartered territory as costs incurred by the coronavirus response soared to £86 million.
While funding has been found to fill a huge portion of the black hole, the local authority still has to find a further £19m.