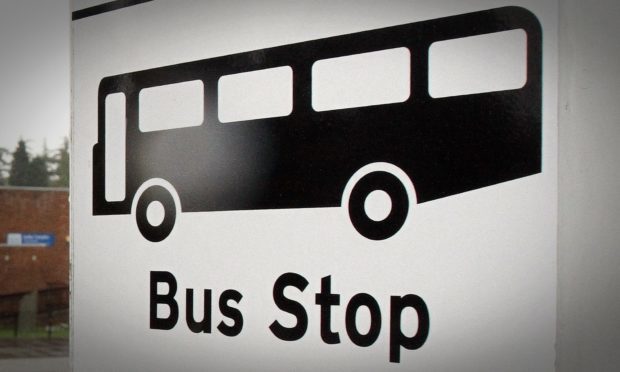 Swathes of bus services are to be axed including late-night services from Perth to Dundee, Crieff, Pitlochry and Blackford.
The host of services cut by Perth and Kinross Council will also affect daytime school journeys for pupils in Crieff and Auchterarder.
One of the most controversial moves is to axe the last bus leaving from Perth to Dundee, Crieff, Pitlochry and Blackford, which runs on a Friday and Saturday.
The service had been hailed by the local authority as a way of breathing new life into Perth's night-time economy when it was rolled out in July last year.
Passengers who wish to travel on services from Perth city centre to Viewlands and Dobbies Garden Centre face having no buses beyond early afternoon.
The Saturday route from Perth to Abernyte will also be axed, along with a service running from Pitlochry to Aberfeldy on the same day.
In addition, a service from Perth to Comrie will be re-routed and no longer serve St Dominic's Primary School.
The decisions have been slammed by passengers and politicians.
Councillor Dave Doogan, leader of the SNP group in Perth and Kinross, said he feels the bus service cuts will be "sharply felt".
"There will be a substantially reduced public transport on offer and associated loss of opportunity to travel for work or leisure between communities within the county," he said.
"I believe people are now beginning to feel the wind of change blowing though Perth and Kinross since May's council election as ever more services and facilities are reduced or removed altogether.
"The SNP introduced the late-night bus services to Dundee, Pitlochry, Crieff and Blackford – all of which are cut in this cull of services – and I believe people will be rightly furious at this attack on community mobility."
John Swinney, SNP MSP for Perthshire North, added: "These cuts are an affront to the people of Perthshire north and beyond. Many of my constituents are reliant upon a robust bus service, and will be justifiably outraged at this move."
The local authority stated it made the move after a recent re-tendering process with the main bus providers in the area after the budget was set for the next financial year.
Joe Leslie, 46, who uses the late-night bus back to Crieff from Perth on a Saturday, branded the move to axe the bus services as "scandalous."
"There are a lot of people who use the last bus home to Crieff after being out in Perth,"  he said.
"How do the council expect people to travel home if they've been out and about in Perth? It seems very harsh to axe so many bus services at once.
"This will affect hundreds of bus commuters."
Eleanor Lamont, 43, of Longforgan, said she was similarly dismayed.
"I often get the late-night bus home from Perth to the Carse of Gowrie that goes to Dundee on a Friday so losing this service will be a great loss to many people," she said.
A council spokesperson said: "There was low usage on the late-night bus services. Pupils entitled to school transport on any of the affected buses have been transferred to alternative services."
For more information on the bus changes phone 01738 475000 or email publictransport@pkc.gov.uk