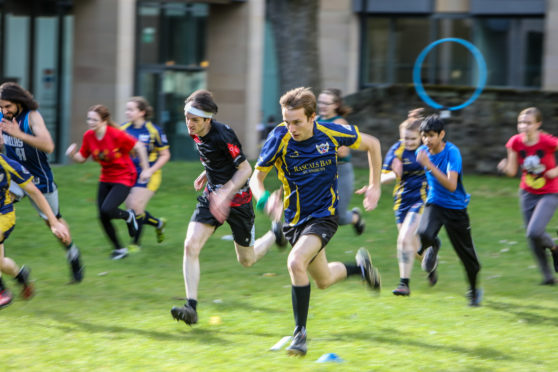 You don't need to be a wizard – or even a fan of Harry Potter – to play quidditch, as Gayle discovers…
Mention quidditch and most folk will conjure up images of Harry Potter and Hogwarts.
So when I'm invited to train with St Andrews Snidgets Quidditch Club, I'm expecting the session to involve "flying" around on broomsticks, or at least pretend ones.
I planned my outfit for the occasion, bringing along a pair of geeky glasses (like the ones worn by the famous boy wizard) and even a Gryffindor scarf.
On arrival, it becomes clear that wearing these items during training is NOT to be encouraged.
"Some people like to distance themselves from Harry Potter," explains vice-captain Henry Williams.
"The trouble is that Potter conjures up images of slightly geeky people in capes, role-playing.
"Ultimately, we want quidditch to be taken seriously – as a proper sport."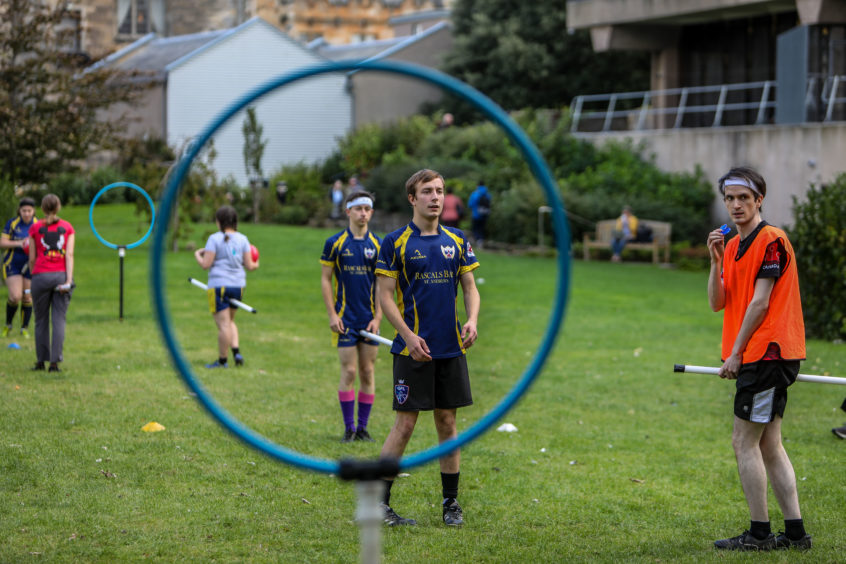 For Henry, 21, the sport is more than flying around on broomsticks, battling bludgers and catching a snitch.
"It's not about Potter for me," he reflects. "It's an intense, tactical, in-depth game with a set of very complex rules."
As he attempts to explain them, I feel myself starting to glaze over.
"You have one keeper, three chasers, two beaters and one seeker," he says.
"The keeper and chasers pass the quaffle (a volleyball) and score through hoops.
"Beaters protect their team from bludgers (dodgeballs) and if you get hit, you sit out.
"You must keep the broom between your legs at all times."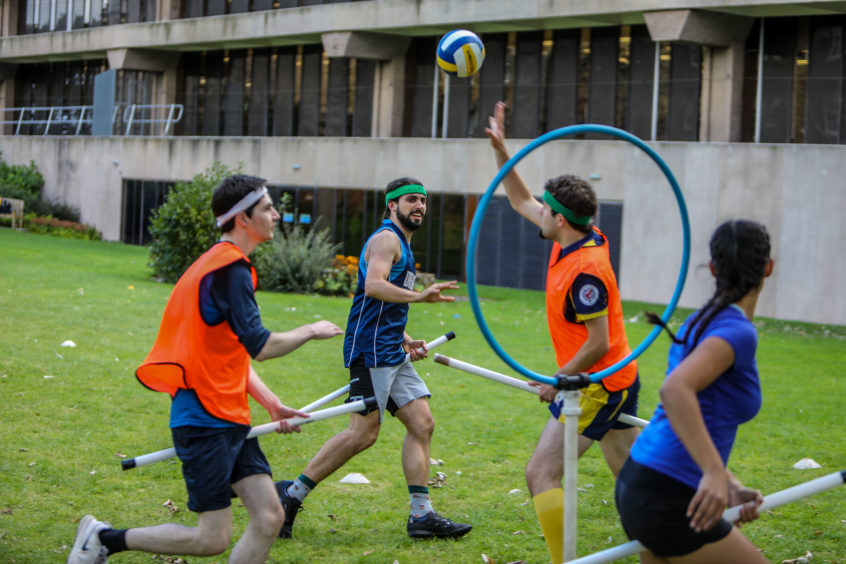 Alas, no actual broomsticks are used these days and instead, players "fly" on plastic pipes.
"Broomsticks are a safety hazard – bristles can go in eyes and the wood is prone to breaking," says Henry.
"Capes are also potentially dangerous. They can strangle or trip up players so we don't allow them."
What about the snitch? Instead of a magical gold ball with wings, players use a tennis ball inside a yellow sock, stuffed into the shorts of a "snitch runner".
If the "snitch runner" is caught by a "seeker", there can be a lot of wrestling, as Henry and club captain Tev Wallace demonstrate enthusiastically.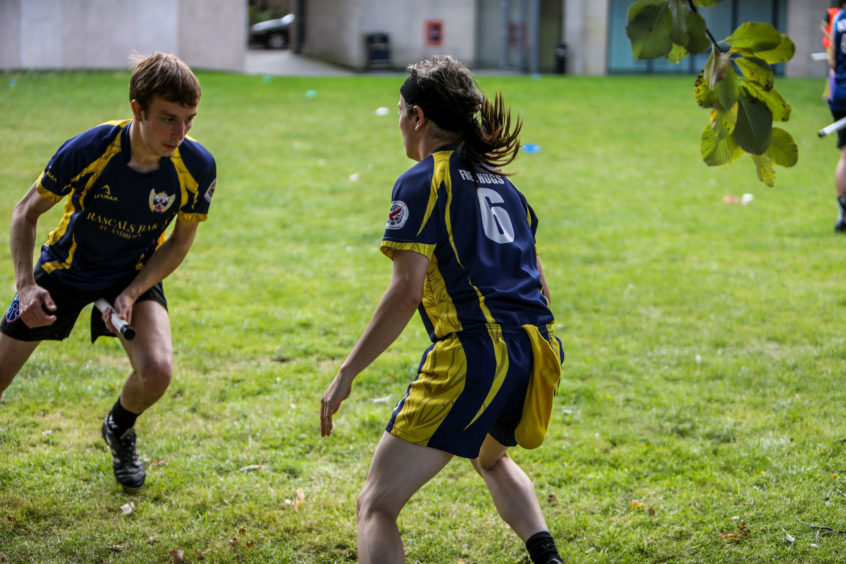 After all the chat, there's only one thing for me to do – take on the position of "beater".
Hooking up with Lisa Doerner, 20, she encourages me to hurl a dodgeball at Mia Corless, 19.
As a lover of peace, I find this hard to do, especially with a pipe straddled between my legs, but after 15 minutes, I break a decent sweat.
What inspired the girls to become members? "I used to play hockey and needed a new sport, so quidditch fitted the bill," says Lisa.
"It's unique, inexpensive and we travel across the UK to compete in tournaments."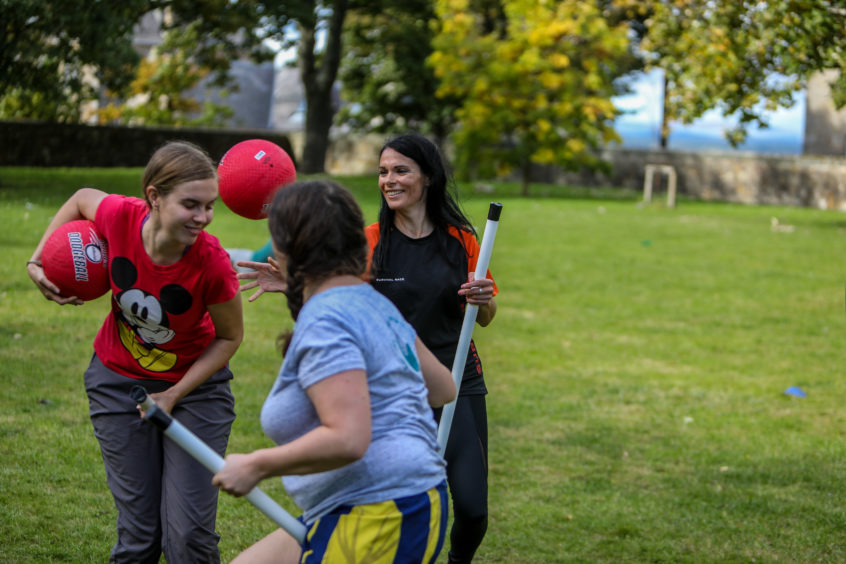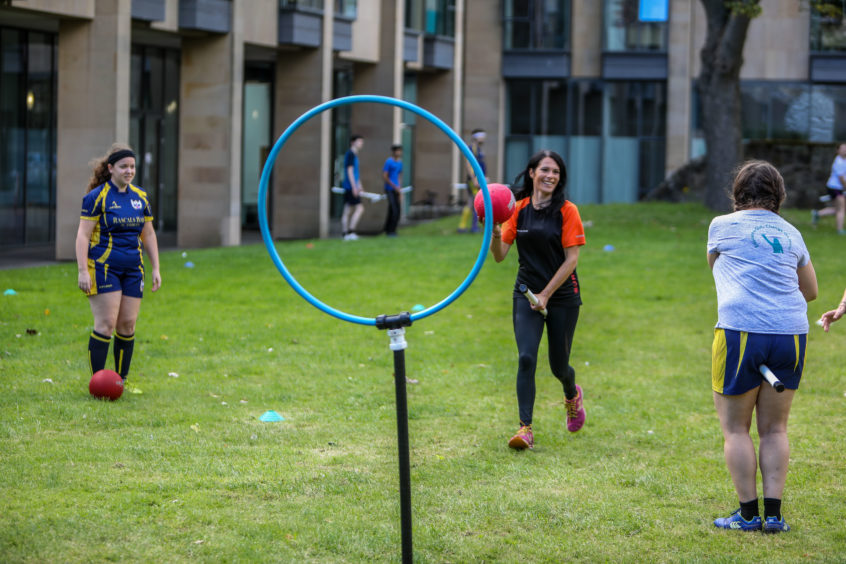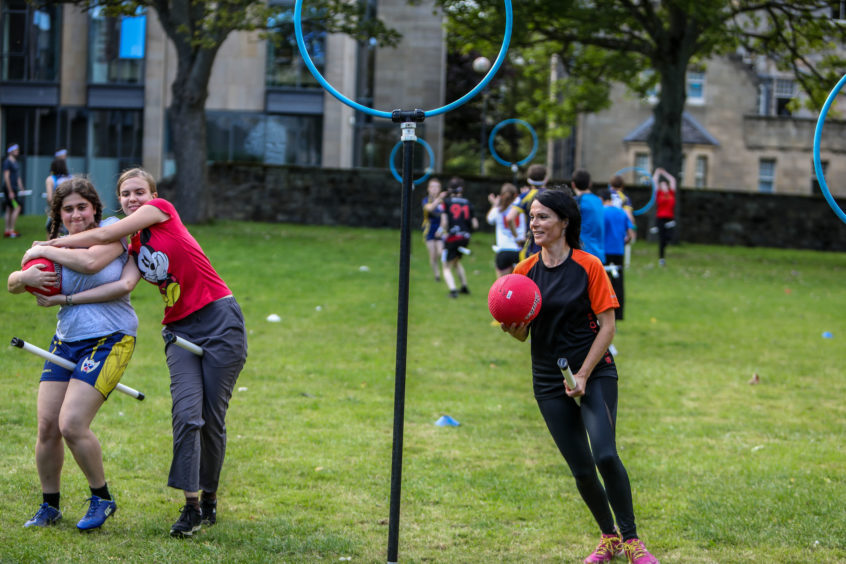 While some players, like Lisa, are indeed Potter fans, Henry says many people join the club because it offers "a fun, inclusive sport with a great social scene."
He adds: "We don't really connect the sport with the books. The sport has grown itself and many rules in the book had to be changed. There were things that didn't work – the pitch was oval, for example."
Could it become an Olympic sport one day? "I don't see why not!" smiles Henry.
Tev, 20, who identifies as non-binary, says many people are attracted because the club welcomes absolutely everyone.
"It's the biggest, if not the only, actively open mixed gender full contact sport – open to transgender, LGBT and non-binary individuals," says Tev.
"Anyone can turn up; nobody will be turned away. Nobody will disrespect you for not playing well or judge you for who you are. I'm non-binary and I can be myself here."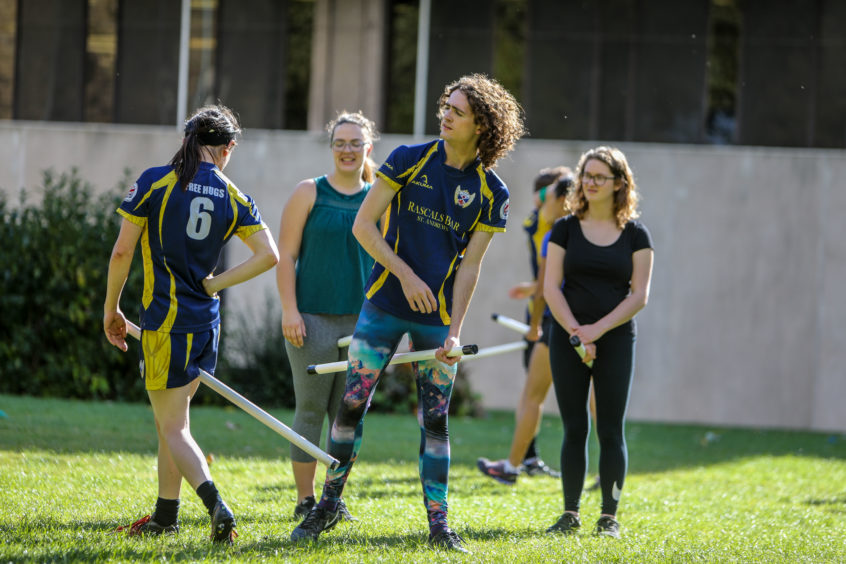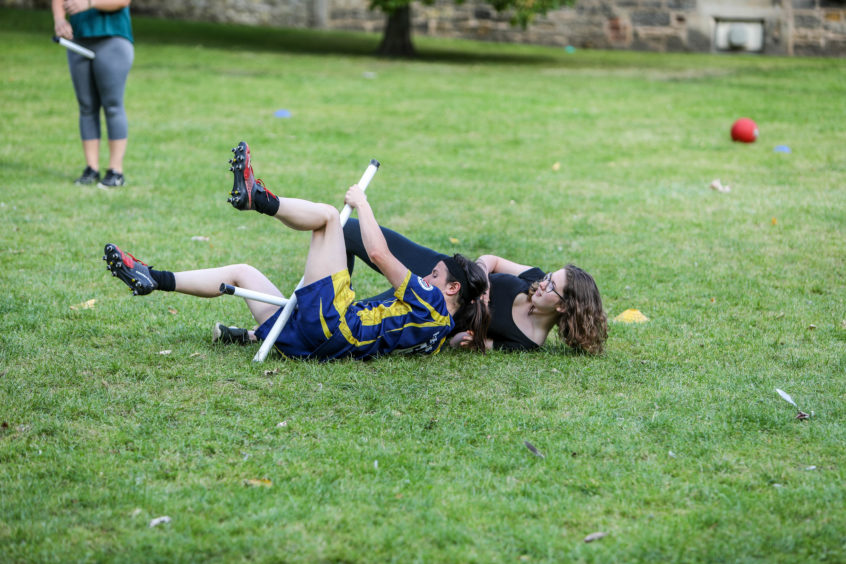 As I pack away my Potter scarf and glasses, I feel rather bemused.
Quidditch without Harry Potter, to my mind, is like Little without Large, or coffee without cake. But who am I to judge?
If players are having fun without a sprinkling of magic dust from the boy wizard's wand, all credit to them.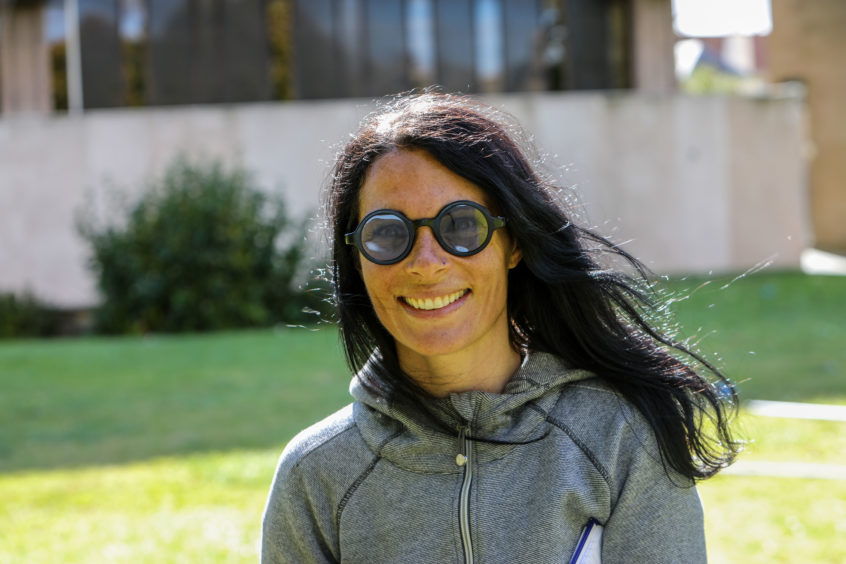 info
For more details on St Andrews Snidgets Quidditch Club, or to find out how to join, check out their Facebook page at www.facebook.com/StAndrewsSnidgets/.
Most training sessions take place in the playing field beside the university library on Wednesdays and Saturdays from 2pm to 4pm.
The club competes in tournaments across the UK.