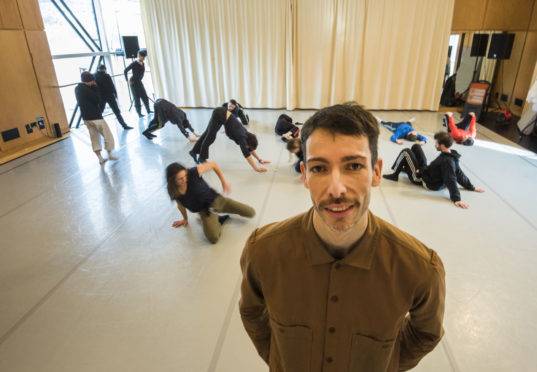 Catalan choreographer Joan Clevillé takes on the role of artistic director for Dundee-based Scottish Dance Theatre on April 8. Gayle Ritchie meets the Barcelona-born creative…
Joan Clevillé is grinning from ear to ear when we meet at Dundee Rep's cafe for coffee.
He's just been awarded the position of artistic director for Scottish Dance Theatre (SDT) and he can't wait to get started.
Barcelona-born Joan has a 10-year history with SDT, first joining as a dancer in 2009.
Following his departure in 2013, he decided to make Dundee his permanent home.
In 2015, he founded his own company, Joan Cleville Dance (JCD), whose work has toured extensively worldwide.
"Coming back to SDT as artistic director is an immense joy and an honour," beams Joan.
"I was so happy with my life in Dundee that I decided I didn't want to leave.
"It's an exciting city with a can-do attitude, offering a broad range of creative opportunities."
Armed with 17 years of experience working as a dancer, teacher and rehearsal director in companies across Europe, Joan, 39, becomes the seventh artistic director of SDT.
You might imagine he was "born" dancing but he didn't actually start until he was 16 years old.
"As a child, I was bad at PE and hated sports. I played rugby because I didn't know how else to express myself physically. I grew up watching musicals and got into amateur dramatics in my teens. Then I discovered a dance summer school in my community centre in Barcelona. I had no experience but at 16, I went along and loved it.
"It was there that British teacher Elise Lummis offered me a scholarship."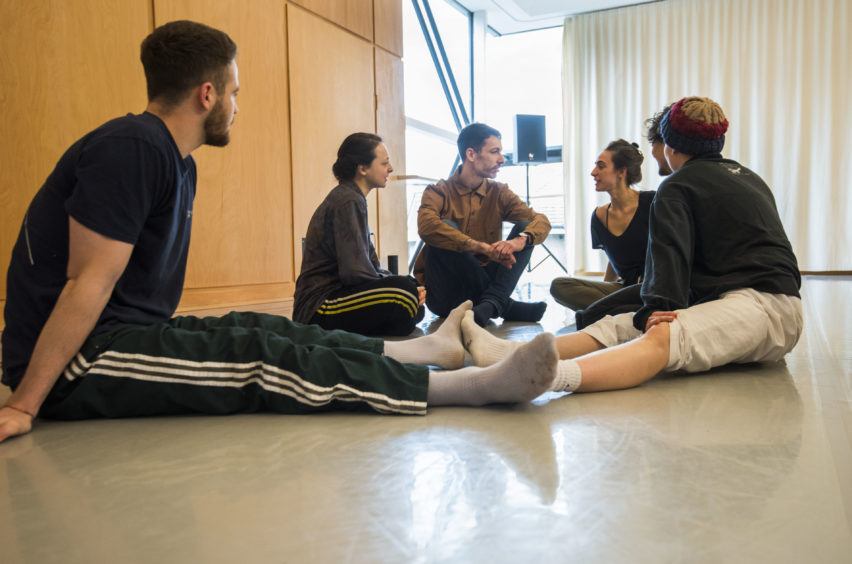 After three years of working with big dance companies, Joan realised he loved working with smaller groups, where the ethos was "more experimental and less neo-classical – closer to contemporary dance and more outward looking". Searching for an artistic challenge, he applied for a position within SDT in 2009.
"My partner, now husband (costume and set designer Matthias Strahm), persuaded me to apply," recalls Joan. "I'm glad I did as it was a life-changing experience."
As well as working with internationally-acclaimed choreographers, Joan found working with disabled and differently-abled bodies rewarding and inspirational.
"It challenged the way we feel about the body. Rather than seeing disability as a problem, we explored the possibilities it opened up," he reflects.
Joan also worked with SDT's outgoing artistic director Fleur Darkin when she took on the role in 2013.
What attracted him to apply for the role now, in 2019 – a decade since he first came to Scotland?
"I love many things about SDT but especially the combination of being an international world player and being incredibly rooted in Dundee, connected with local communities," he muses.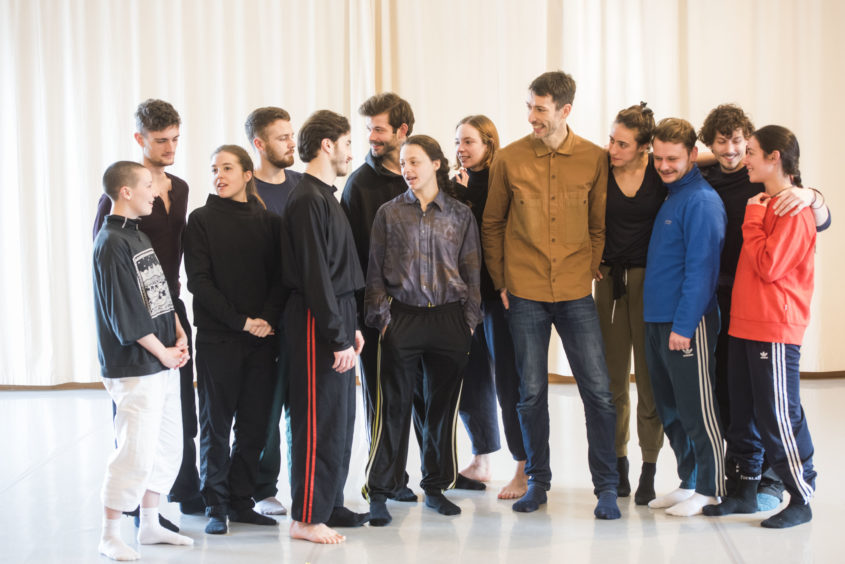 What, in his opinion, makes a good dancer?
"A blend of things," he says. "I might ask if someone can sing or read text, so versatility is important.
"It's an openness to learn, being inquisitive, and dancers feeling they're contributing to every single work. Dancers are not just dancers. They're artists in their own rights with flavour and personality. They need to be engaged and engaging. I like a diversity of voices of men, women, people with different cultural backgrounds and those who are differently-abled."
Can anyone dance, even if they don't have rhythm, I ask?
Joan laughs. "Yes, of course! We all have a unique way of dancing. It's about finding your own rhythm, even if that's the most uncoordinated and strange rhythm! It's not about fitting into a set technique. It's about empowering people to land in their bodies and express themselves creatively. There's no wrong. Some of my best dance memories come from clubbing; dance is much broader than sticking to rules."
Looking to the future, Joan says he wants to develop "an ambitious and inclusive vision driven by artistic exploration, learning and a desire to engage with contemporary reality".
He adds: "Working from our home at Dundee Rep, we will continue to create world-class dance that is engaging and engaged, sharing Scotland's distinctive creative voice with audiences around the world.
"I've always felt incredibly welcomed and supported in Scotland, and I'm thrilled by the prospect of leading its national dance company. My ambition is to take people on a journey."
Another ambition is to create work in different formats, away from big stages.
"I want to be more flexible and perform in smaller, intimate venues like community centres, galleries and libraries," he says.
"Some of my most memorable performances have been through rural touring.
"It's wonderful to feel included in small, sometimes remote, communities and to introduce people to our work."
Right now, Joan is developing a new solo work, Antigone, Interrupted which will premiere in Spring 2020.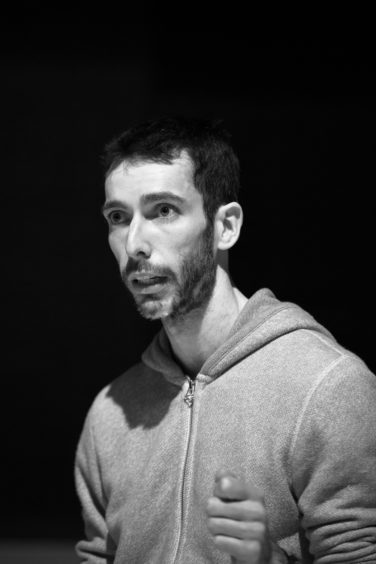 info
For details of upcoming Scottish Dance Theatre shows, see www.scottishdancetheatre.com