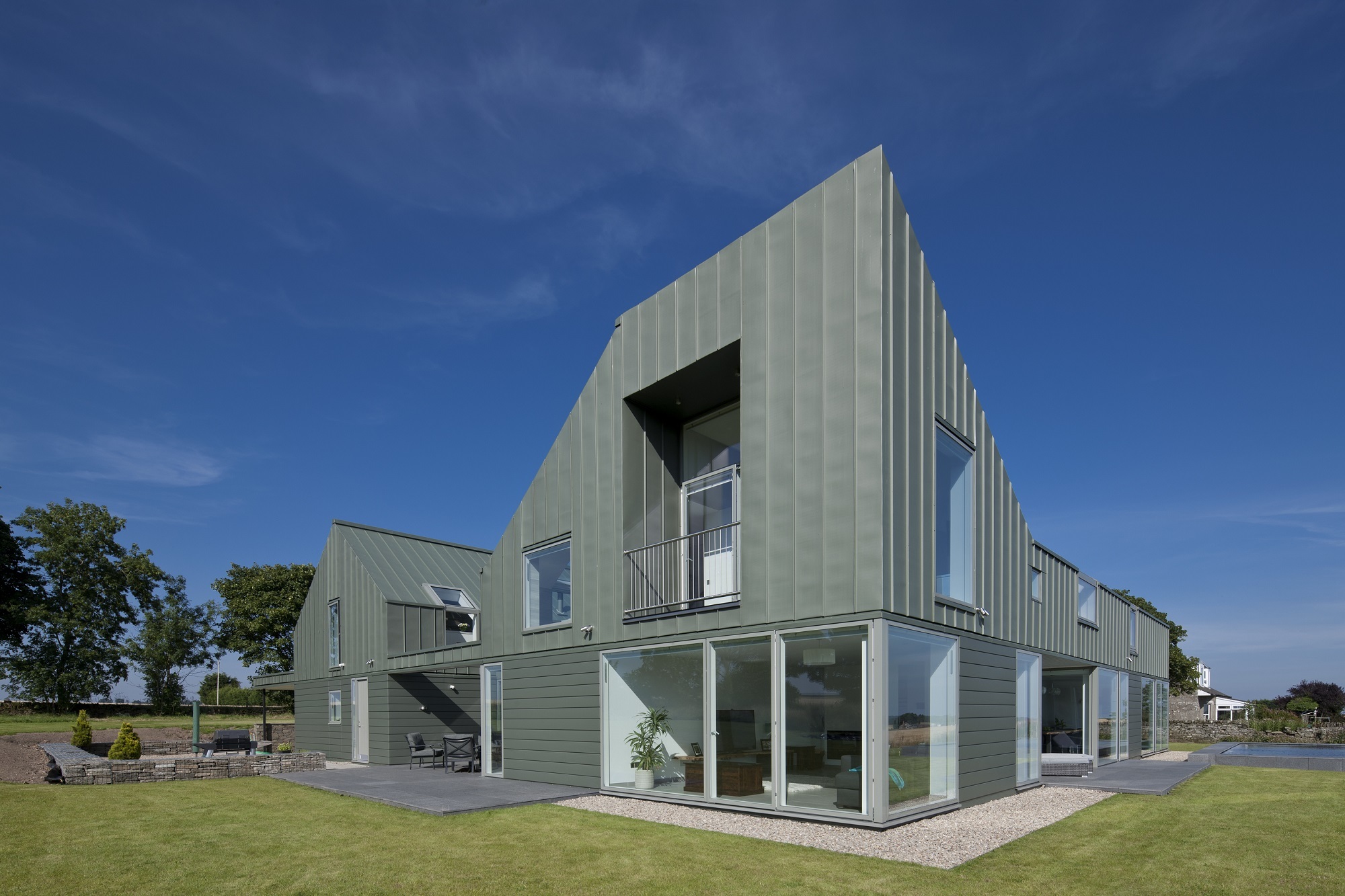 Ninety per cent of architecture writing and research is about cities. We've lost focus on the countryside and how we deal with rural hinterland.
This is something that is not only important today but will become increasingly so in years to come as pressure grows to develop housing in the countryside. When that happens it is vital that we recognise the particular qualities of that place – environmentally, culturally, and visually– and build appropriately for the landscape. If we don't we could create cities without edge. It's very important to treat the urban edges and rural hinterland differently from the centre. It shouldn't all just be suburbia.
My colleagues from LJR+H Architects in Dundee and I have been working to develop houses that assimilate themselves into the country landscape for several years. Our approach is not to create spectacular one-off statement buildings but dwellings that are both very visible but also invisible. We want people to accept them as part of the landscape.
In 2009 we were approached by client who had a very unusual site next to a whole series of disused rural sheds near Meigle. These are quite difficult sites because in Scotland you can see for miles. You see little rural shed and it looks almost natural but if you plonk a suburban villa in the middle of nowhere it looks out of place. What we wanted to do was build something that blended in with the landscape.
When you drive around that part of Perthshire, you often think the land is flat and free of man-made constructions only for a home or other building to suddenly come into view. Low buildings disappear and reappear as you drive past because the landscape is gently curving and undulating. Roofs are very often the only thing you can see so we decided to make that a special element in its own right. The walls are the same colour as the ploughed earth and roof is the same colour as the sky. The roof takes an unusual form and looks like a little building by itself. It became known as 'The Shed' and we took much of what we learned designing it into 'Zinc House', near Monikie.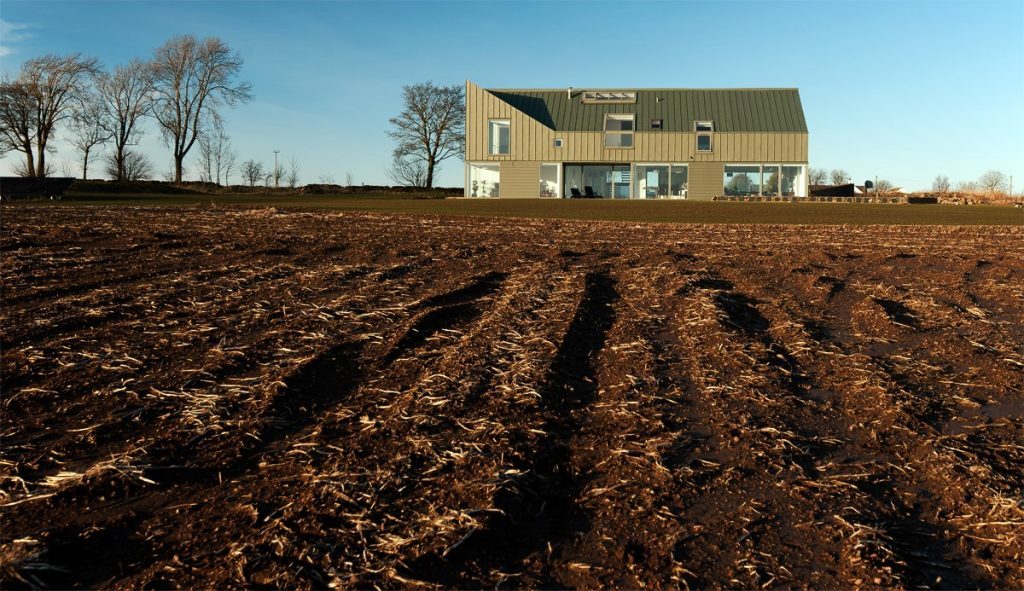 Although it's clad in zinc, the house is the same colour as the chlorite minerals in local stone and once again we allowed the landscape to inform the shape of the building and the roof. It is energy efficient in that fresh air is allowed to circulate but it is very well insulated and uses PV panels to supplement underfloor heating, which is only need on ground level. The form and structure are quite straightforward. The inspiration is the humble agricultural shed and we have used agricultural steel and contractors to build the frames. There is no reason why economical versions cannot be designed to blend seamlessly into a wide variety of rural settings.
Zinc House and The Shed prove that you can build modern buildings in a way that is sensitive and not disruptive to a landscape of natural beauty. And most people, thankfully including our clients, seem to agree. Both houses won accolades from the Royal Incorporation of Architects In Scotland (RIAS) and at the Scottish Design Awards while Zinc House was nominated for the Grand Designs/RIBA Best House in Britain 2016′ award. Very often in architecture public approval does not go hand in hand with critical acclaim and there are those with strong opinions about these buildings. Some love them and think they're beautiful while others have an instant reaction against it. Then there are is a third group who assume it is an agricultural building then become irate when they discover it is a dwelling. People have an expectation of what a house looks like just as they have an idea of what unspoiled countryside looks like. This is the balance we have to strike, the challenge we face and the opportunity that presents itself to create a new way of designing homes in the countryside.
---
Graeme Hutton is Professor of Architecture at the University of Dundee.