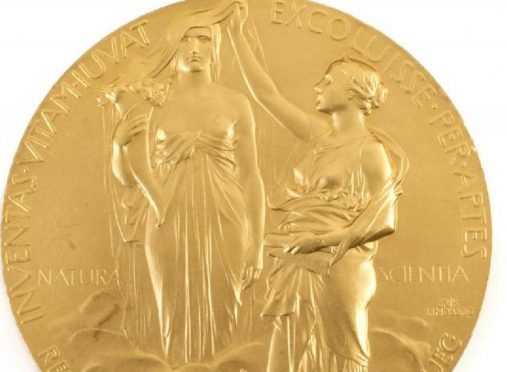 JULIEN'S AUCTIONS in far-off California brought a rarity to the market on November 17 – the Nobel Prize gold medal awarded in 1956 to British scientist Sir Cyril Norman Hinshelwood.
Not just the names Cyril and (ahem) Norman are rare nowadays! This was one of just eight Nobel Prizes to have ever been sold – and the first example I can recall since the medal of James Watson of DNA double helix fame sold for £2.6 million in 2014.
In fact, I have clapped eyes on just one Nobel gold medal – the 1988 award to former Dundee University chancellor Sir James Black, now on show at the National Galleries in Edinburgh.
London-born Hinshelwood's work in explosives and chain reactions led, rather remarkably, to the development of antibiotics and other therapeutic agents.
He studied the explosive reaction of hydrogen and oxygen and described the phenomenon of chain reaction. His subsequent work on chemical changes in the bacterial cell proved to be of great importance in later medical research.
The medal was solid 23-carat gold and weighed 202 grams. One side showed the profile of Alfred Nobel and on the other the goddess Nature bearing a cornucopia with the Genius of Science holding up her veil. Below was a plaque engraved with Hinshelwood's name.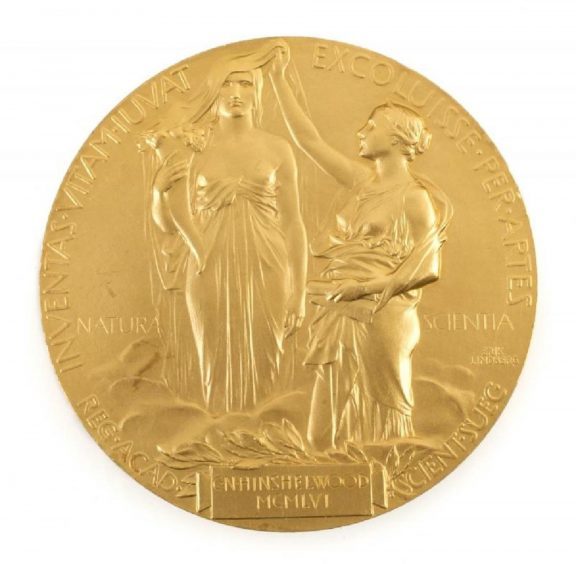 The medal was housed in a fitted red leather box stamped with the winner's name in gold.
After his death in 1967, Hinshelwood's Nobel medal was sold by his estate, and in 1976 purchased by a coin dealer in Los Angeles for $15,000.
His remarkable life rediscovered, the hammer soared beyond $100,000 and fell at $128,000, or roughly £96,500.
Picture: Nobel Prize medal £96,500 (Julien's Auctions).