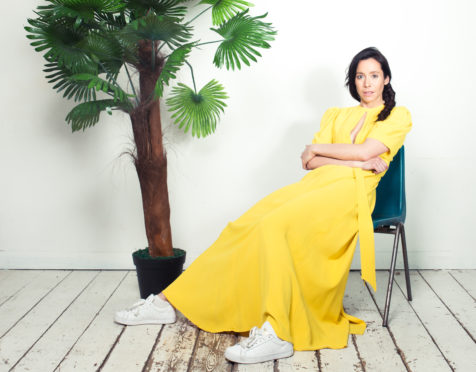 For a self-confessed "grumpy bugger", Brit Award-nominated singer-songwriter Nerina Pallot is in fine fettle when The Courier calls.
The London-based 44-year-old is laughing all the way to the top of the "world's tallest slide" with her son and she's predicting that after years of waiting to grow tall enough, he might have second thoughts when they take the long-anticipated plunge!
But the straight talking musician, who has written for Kylie Minogue and Diana Vickers, admits that if we'd chatted two years ago, her "grumpiness" would have been self-evident.
It's 16 years since the Jersey-raised artist, whose aunt and uncle used to live in Dundee, wrote the anti-war pop song 'Everybody's Gone to War'.
The song, regarded by many as one of the best and most underrated single of the century so far, was written during the early stages of the Iraq War in 2003, and was composed on bass guitar by Nerina.
Today, Nerina says that like much of the country she feels "resigned" to the current state of British politics.
However, when she was writing her fifth album in 2016, she found the political landscape around the Brexit vote seeping into her work.
"I have been (influenced by politics) in the past because where we are right now is such an extreme political landscape – if you are not affected by it you are clearly not alive!" she says.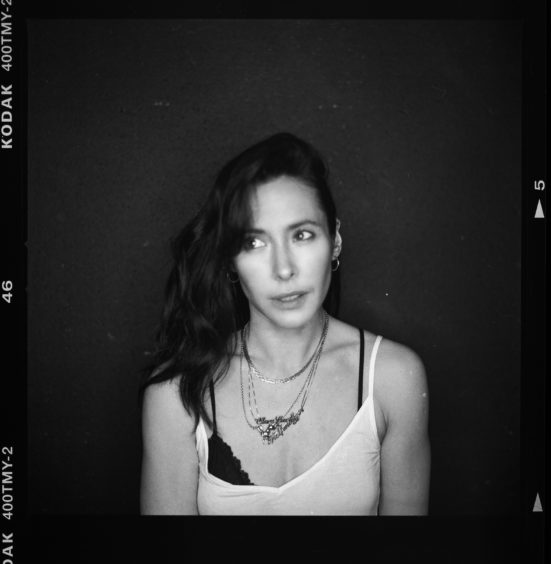 "But I suppose the thing that gave me a career was a very political anti-war song. Obviously it's something I do do. But I'm a very different person from the person who wrote that song.
"I think things are a lot more nuanced than I thought they were. But that's age isn't it?"
Nerina will be performing a mix of old and new songs at Clarks in Dundee on Wednesday February 27 as part of a Scottish solo tour.
It'll be just her, a guitar and piano on what is her first gig in the city – fulfilling a promise to play some of the country's smaller towns.
But it won't be the first time she's been to Dundee and she's looking forward to discovering the V&A.
"My uncle was from Dundee, my aunt from Jersey," she says. "They retired and ended up back in Jersey.
"But I've been to the railway station a fair bit over the years. My aunt and uncle lived by the river.
"My memories of Dundee are that it was really pretty – and there's a Primark there! I would hope to have more interesting memories but that's it I'm afraid!"
Nominated for British Female Solo Artist at the 2007 Brit Awards and nominated for an Ivor Novello Award for 'Sophia' the same year, Nerina, who cites the inspiration of Kate Bush for getting her into music, says it's "scary" that she now has six albums under her belt.
When she was writing her fifth album in 2016, she saw it as a bit of a "comfort record" given the political shenanigans going on at that time.
However, she says her new work is more lyrical-based and she's looking forward to playing tracks on the road.
"Over the years I've learned what my strengths are and I do enjoy writing for other people," she explains.
"Basically I just like doing my own thing. I'm fortunate that I have an audience big enough that helps me keep doing that.
"I can't deny it's not been lucrative writing for other people. But I just like following wherever my mood takes me – making a record and going out touring.
"And I love touring. I often think I only write songs so I can get in the back of a tour bus!"
*Nerina Pallot, Clarks on Lindsay Street, Dundee, February 27
www.clarksonlindsaystreet.com