In an interview with The Courier, legendary music mogul Alan McGee tells Michael Alexander why he doesn't think his old band Oasis will reform – but explains why he thinks recently signed Fife four-piece Shambolics could be 'one of the biggest bands in the world'.
Following another month when the ongoing war of words between Liam and Noel Gallagher has seemingly ended any prospect of an Oasis reunion, it shouldn't come as a surprise that music mogul Alan McGee does not believe the feuding will come to an end between the estranged brothers anytime soon.
It's a far cry from the day in 1993 when the then Creation Records boss famously signed the then unknown Mancunian band on the spot after stumbling across them at King Tut's Wah Wah Hut in Glasgow.
It's a famous chapter in British music folklore that will be re-told in a film given the working title Creation Stories, which is based on Alan McGee's 2013 memoir: The Creation Records Story: Riots, Raves and Running a Label.
But 20 years after McGee became disillusioned with Creation Records and dissolved the label following the release of XTRMNTR by Primal Scream, he is celebrating the first anniversary of his new vinyl release record label Creation23 by tipping a wave of new bands for success.
The label's formation is symptomatic of his lifelong love affair with music – the "second coming of Creation", he says.
And he insists that the bands he currently has on his roster – including recently signed Fife band Shambolics – have the potential to take on the world.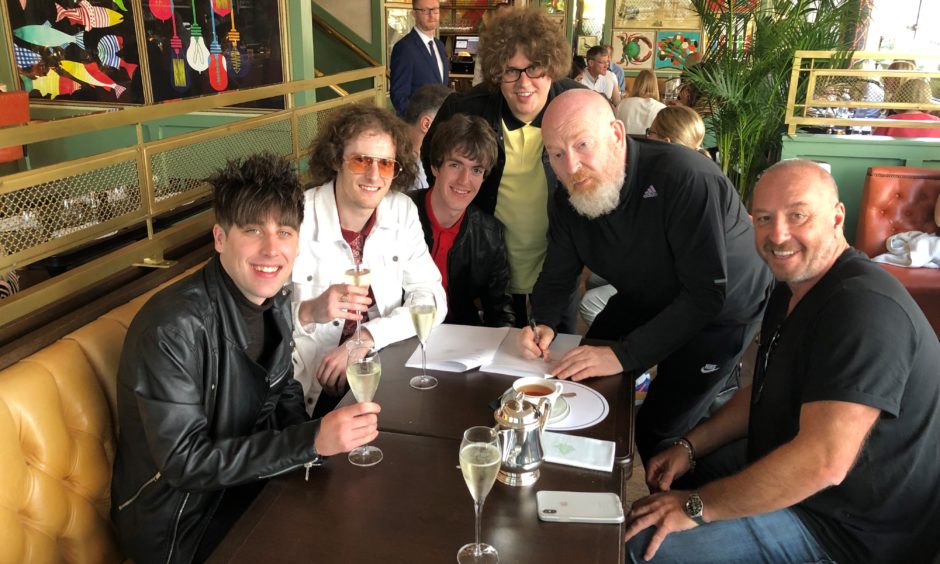 "Shambolics could be one of the biggest bands in the world if we get it right – they could be f***ing huge!" he says of the Kirkcaldy-raised indie-psychedelia four piece.
"They are good enough to go the whole way. They are a really really serious band.  It's all about the next 18 months. If we get the next couple of singles right, we can build up. Whether they do anything or not is debatable – I think they will. Others might say they don't see it.
"But they are a great band. That's not up for debate. They are one of the great Scottish bands – they've already proved that."
With a line-up now comprising Lewis McDonald (vocals/guitar), Darren Forbes (vocals/guitar), Jordan McHatton (vocals/bass) and Jake Bain (vocals/drums), all 24, and with influences including The Beatles, Stone Roses, Oasis, The Smiths and The La's, Shambolics' emergence from the Fife music scene has been on the cards for a while.
Having quickly accrued a burgeoning and passionately devoted fan-base across wider Scotland, the band, who have until recently self-published their own material in Dunfermline, scooped the 2017 Scottish Alternative Music Award for 'Best Rock/Alternative Act' and have continued on an upwards trajectory ever since.
Explaining how Shambolics' signing to Creation23 in June came about, Mr McGee told how he has been friends with Shambolics' manager Jamie Kelly for 20 years – a man with "really good taste" – and he kept telling him the band was "great".
"I saw them on the internet but they hadn't been recorded properly," he recalls.
"It never sounded quite right. Then I did a show with them at St Luke's in Glasgow when I was doing a one man show.
"They rocked up to help me to do the show.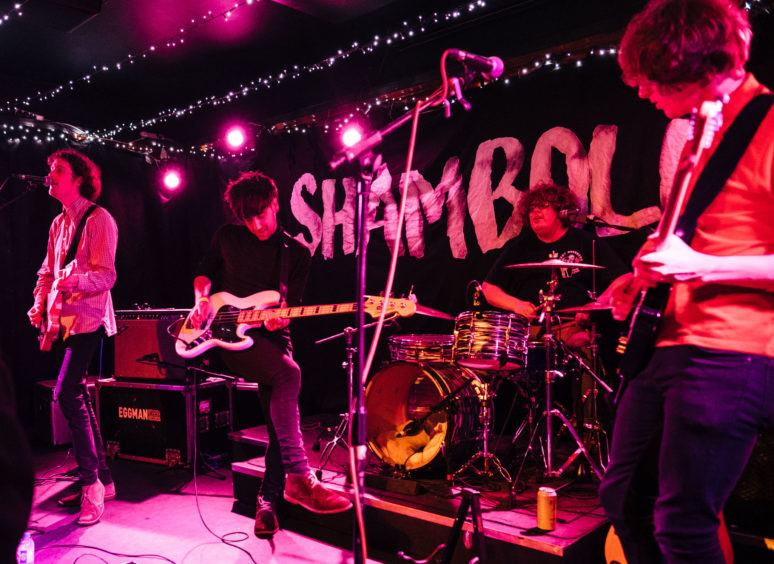 "They played a set before I went on.
"Then suddenly I thought they've just been recorded wrong – because they sounded f***ing great!
"They were nice kids. It just seemed right. They are an amazing band.
"That song Chasing a Disaster is a classic song. So I just decided: 'If you want me I'll work with you: See if I can get you off the ground!'"
From his days playing in a punk band with Bobby Gillespie of future Primal Scream fame as a teenager in the late-1970s, McGee has seen major changes in the music industry and acknowledges that the way most people will now discover bands like Shambolics is through Spotify. He sometimes gets frustrated that "every bedroom band going" can "clog-up" digital streams.
But he supports the ability now for everyone to have a chance to find an audience.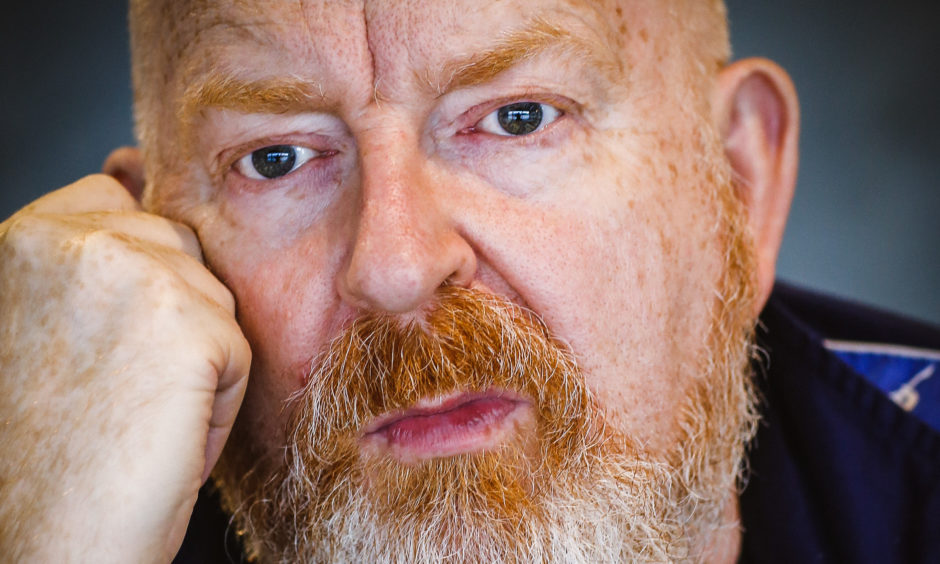 As a great fan of the "tangibility" and "beauty" of vinyl records, he is also adamant the music industry hasn't changed in so far as it's still "about a tune and playing live".
"It's changed, but it's still ultimately about being great in music, in interviews, in videos – it's still the same game ultimately," he says of the music scene in 2019.
"It's just that how you receive your music is a bit different, you know?"
With high hopes for other Creation23 signings including The K's, from North West England, and London-based The Clockworks, McGee also manages Glasvegas, and he thinks Gerry Cinnamon is "phenomenal".
But he also maintains respect for the Tayside and Fife music scene.
"I know the area a tiny wee bit and I know there are and have been some great bands," he adds.
"I loved Billy Mackenzie. I f***ing loved the Associates. I liked the Dundee scene – I've always thought it was cool. And I liked the fact that Dundee f***ing voted to get out of the United Kingdom (in the 2014 independence referendum)!
"I've got a lot of respect for Dundee and the Dundee people!" he laughs