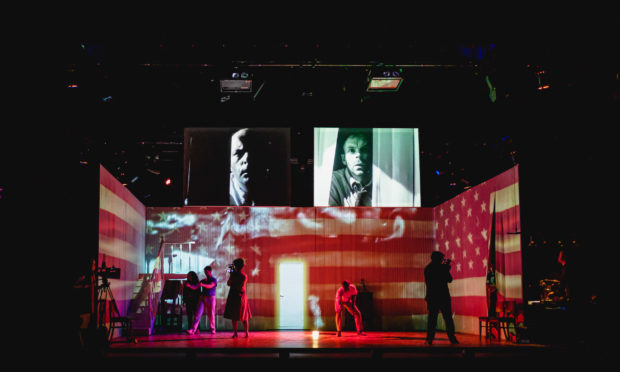 Ahead of Night of the Living Dead Remix at Dundee Rep, actress Morven Macbeth tells Michael Alexander why having grown up as a "vampire girl", she is now hooked on zombies!
It is one of the most chilling scenes in George A Romero's 1968 zombie movie Night of the Living Dead when Helen Cooper retreats to the cellar only to find her daughter Karen devouring the corpse of her husband Harry before being stabbed to death by Karen with a trowel blade.
Not long after, when fellow zombie horde survivor Ben locks himself in the cellar with the dead Harry and Helen, Helen, played by Marilyn Eastman in the original film, reanimates forcing Ben to shoot her in the head and kill her…
Fifty-two years after its release, the film that started as a low-budget independent horror movie is recognised as a ground-breaking classic.
A story of fear and alienation, it is widely regarded as a "society eating itself" metaphor for the social problems that gripped 1960s America and the collapse of the picket-fence American dream.
The plot sees seven strangers take refuge from flesh eating 'ghouls' in an isolated farmhouse. As the night approaches its inevitable grisly conclusion, the flesh-eaters seem to have the upper hand and hope turns to despair.
Now, with the undercurrent of the 1960s film being metaphorically compared with the Anglo-American political landscape we live in today, theatre-goers will have the opportunity to experience a unique shot-for-shot recreation of the classic zombie movie on stage at Dundee Rep.
A joint venture between innovative theatre company Imitating the Dog and leading theatre producer Leeds Playhouse, Night of the Living Dead Remix sees seven performers aim to recreate on stage, in real time, one of the first zombie movies ever made.
The actors aim to perform all 1076 camera edits, shot-for-shot, while the 95-minute film is being shown above them, and while a film is also being made of their own performance on the night.
Describing herself as more of a "vampire girl" while growing up in Dingwall, actress Morven Macbeth, 43, who plays the part of long-suffering Helen in the theatre show, has always been a "massive fan" of the film.
But in an interview with The Courier, she said the show is a "really exciting prospect" for theatre-goers whether fans of the zombie film genre or not.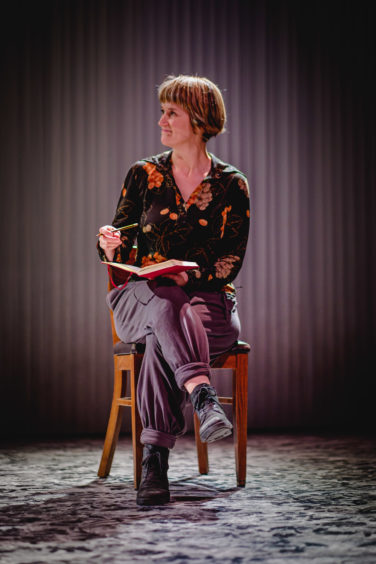 "We've been trying to explain to people that even if you don't like horror films this is just a fantastic allegory," she said.
"It's exciting to watch for the audience because you never know if we are quite going to get there. "Are they going to make that shot? Are they going to mess it up? It's quite a thrilling ride for the audience to watch the attempt.
"When we succeed it's really beautiful and sometimes of course we mess it up and we fail and it's very funny.
!It's moving, it's politically charged, it's poignant, it's funny, it's thrilling, it's exciting – audiences have really loved it. We've had such a great response."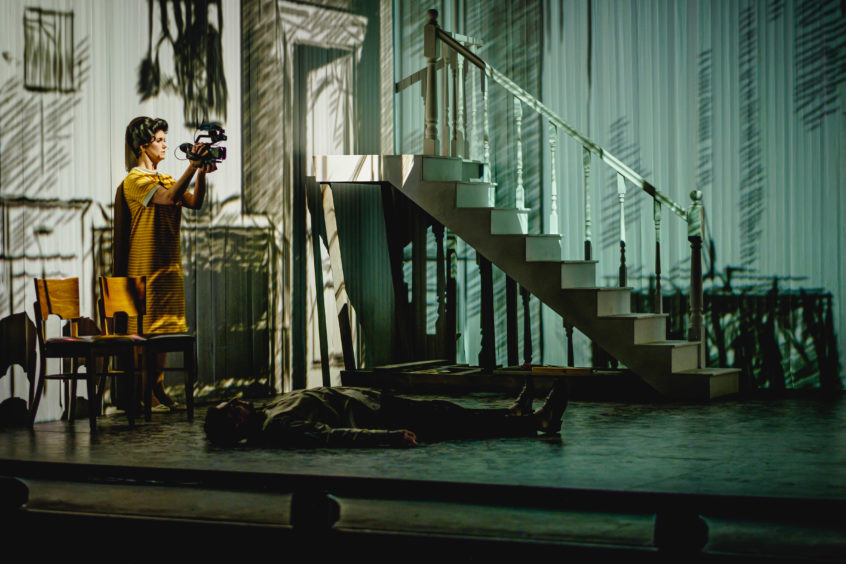 Morven said she would "not like to guess" how many times she and her stage colleagues watched Night of the Living Dead to prepare for their UK tour.
Having researched it in great detail, she was fascinated by the "many layers" of the film.
"It's got that classic kind of B-movie, slightly kitsch aesthetic going on," she said.
"They made it on a really low budget so it's got that really quite endearing quality to it.
"But actually politically it's a really really interesting film. The subject matter that the film explores – the unravelling of community, what happens when we don't pull together, how things quickly unravel.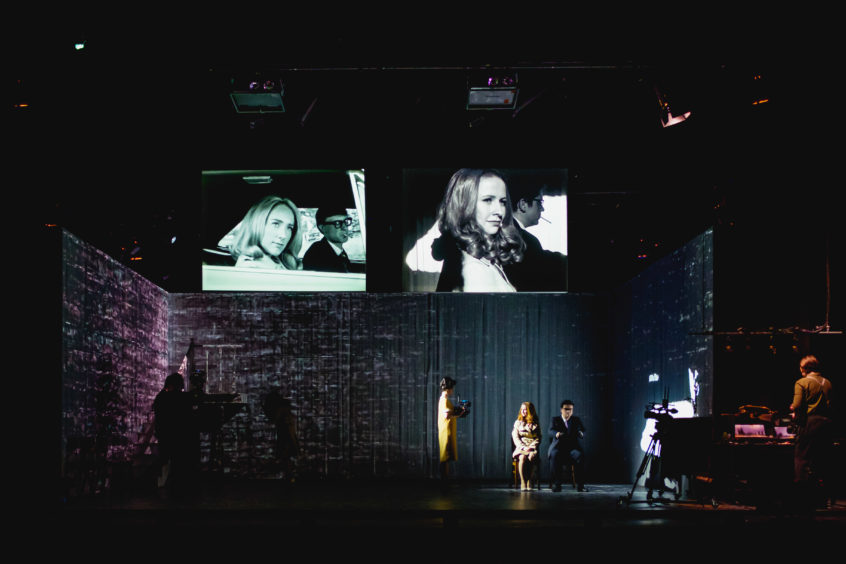 "I think that's very relevant to today. It's a comment on the end of the American dream, on society effectively eating itself.
"I think there are lots of parallels between the film that was made in 1968 and the kind of troubled and troubling times that we live in in 2020."
Leaving the Highlands for The Academy Drama School in London from which she graduated in 2002, Morven has been "very fortunate" to work for Imitating the Dog for the past 15 years. She also works with other theatre production companies and does "bits and bobs of telly" and voice over work.
She laughs, however, when asked whether, with the name Morven Macbeth, she has ever starred in 'The Scottish Play'.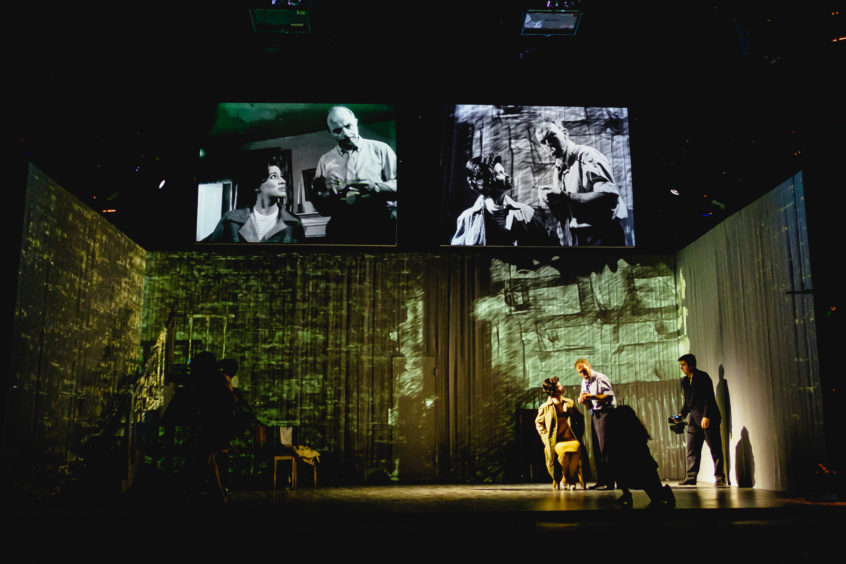 "I never have but I would love to," she said.
"I'm 43 now – still within that casting bracket. I'd love to play Lady Macbeth!"
Morven said that having the surname 'Macbeth' was a "good ice breaker" at castings. But not everyone has always seen it as an advantage.
"You go into a room and I've always got something to talk about!" she laughed.
"It's my name. When I was at drama school, a couple of the more senior members of the staff looked at me and said 'you are going to change your name aren't you?'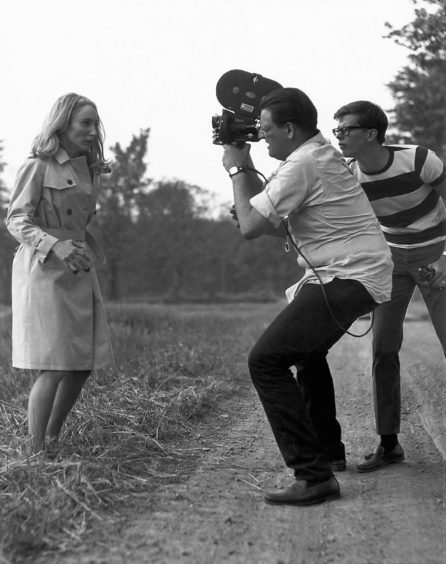 "All the younger members of staff said 'keep your name, it's amazing. People will remember it. It's a great name. Don't change it whatever you do!'
"When I got my equity card, funnily enough the name Morven Macbeth had not been taken!
"My real name remains my stage name and so far so good!"
*Night of the Living Dead Remix is performed at Dundee Rep from March 13 to March 14.
www.dundeerep.co.uk