Internet shaming is explored in the world premiere of Shame at this year's Edinburgh Fringe. Michael Alexander spoke to the show's St Andrews-raised artistic director Allie Butler.
When former Dundee High School pupil Glen Allan Wilson – now of St Andrews University – appeared at Perth Sheriff Court on Tuesday and pled guilty to blackmailing underage girls into sending him sexually explicit videos and pictures, it emerged he had threatened to send indecent images to the girls' family and friends and publish them on social media unless they provided him with further depraved pictures.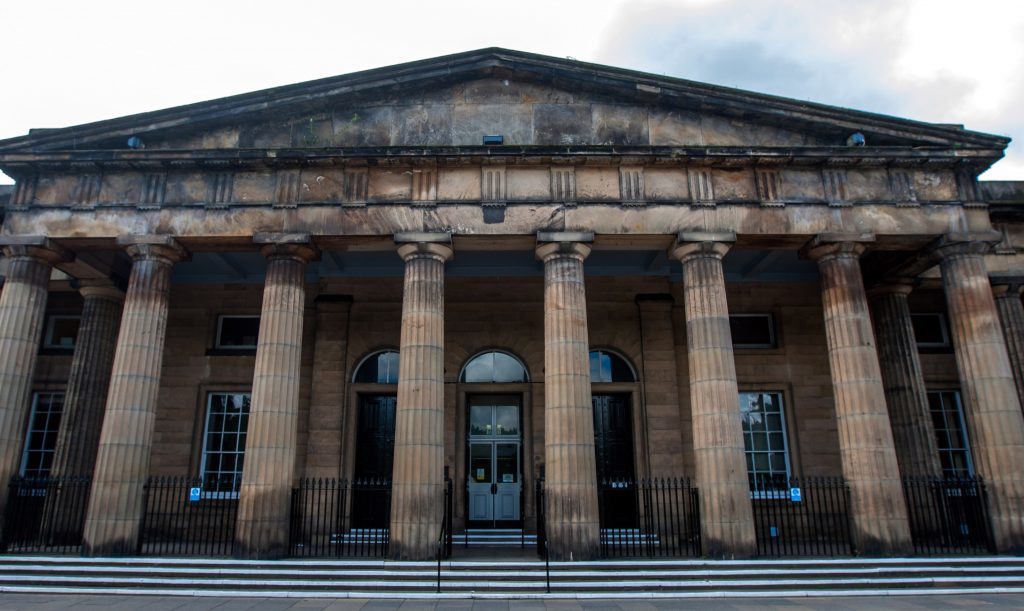 Now the contemporary phenomenon of internet shaming is to be explored in the world premiere of mixed media show Shame which previews at the Edinburgh Festival Fringe on Thursday.
Actress Belle Jones was inspired to write the show after seeing the online shaming of a teenage girl in 2013.
The girl had been filmed performing a sex act on 24 men on a drunken night out in Magaluf and the images had gone viral.
Belle said: "I felt physically sick at the thought of what she must be going through.
"I wanted to create a platform for discussion about how we might be able to show solidarity and support to victims of this type of abuse."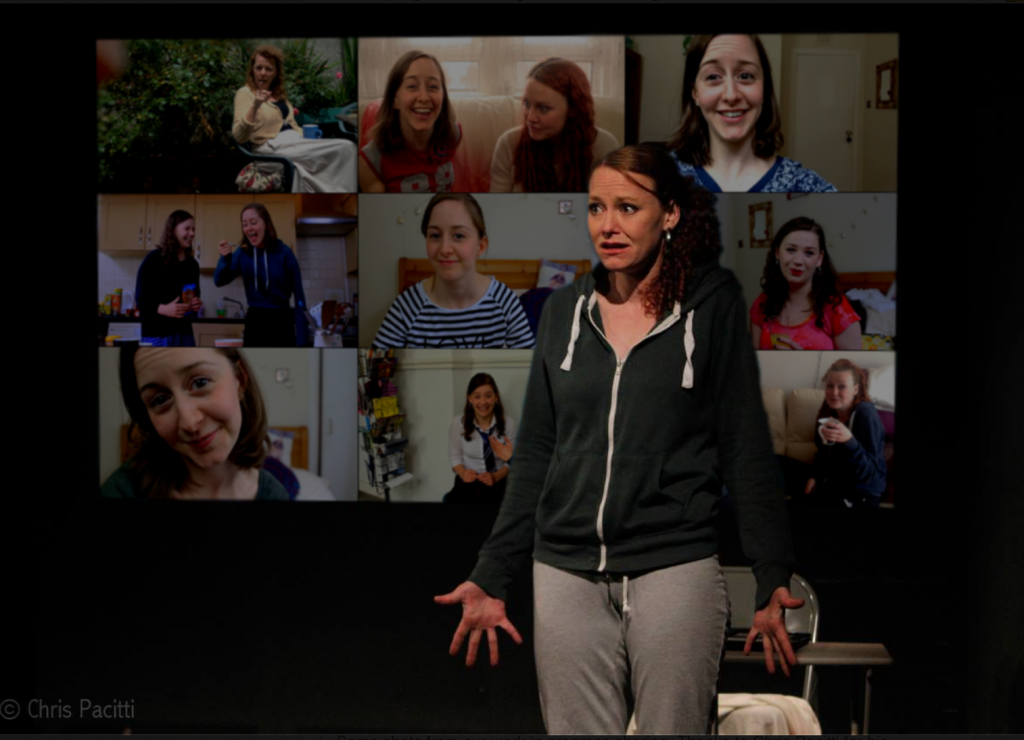 Revenge porn and public shaming have become a form of internet vigilantism – the modern day equivalent of putting someone in the stocks in which targets are publicly humiliated using technology like social media.
Yet with recent figures suggesting that one in 10 people have been threatened with 'revenge porn' and 60% of these threats becoming a reality, the humiliation can have devastating consequences with 50% of revenge porn victims contemplating suicide.
Programmes like 13 Reasons Why and ITV's Broadchurch have helped raise public awareness of the threat.
The introduction of the Abusive Behaviour and Sexual Harm (Scotland) Act this year, which criminalises the non-consensual sharing of intimate media, also now means that people maliciously sharing naked pictures in Scotland could face up to five years in jail.
But according to Allie Butler, the St Andrews-raised award-winning artistic director of the Tidy Carnage theatre company which is putting on the Fringe show, the wider issue of cyber bullying, and the difficulties in policing it, is also drawn into focus.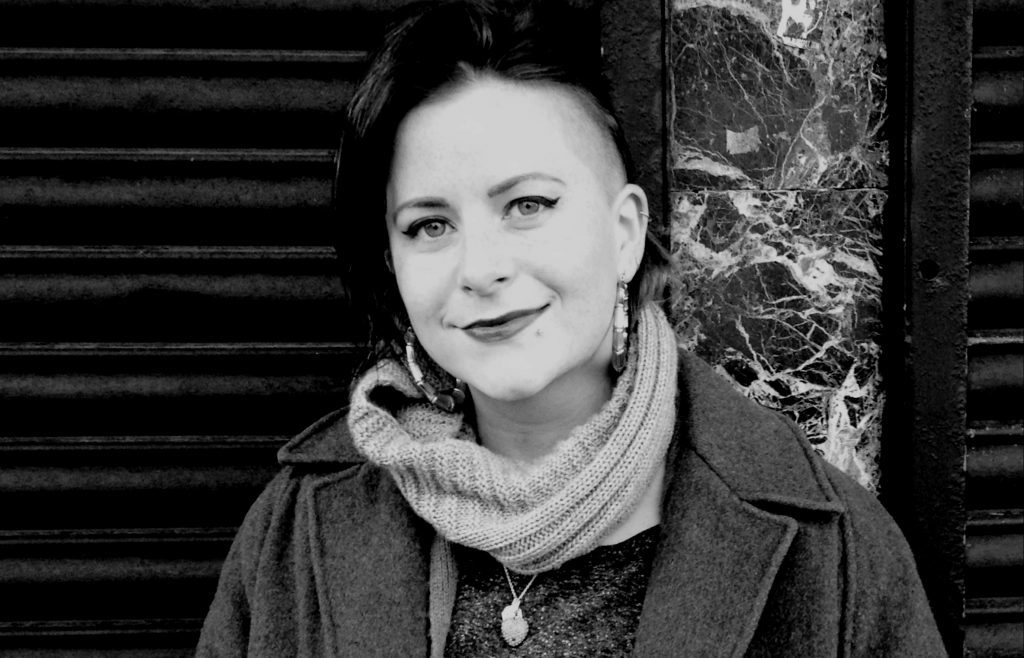 "There was the terrible story last week about the wee boy in England that killed himself because he was being bullied online, and while anything like that is still happening, we need to tell these stories," says Allie, 32, a former pupil of St Leonards School in St Andrews who has worked in theatre since graduating with a degree in English literature from University College London.
"Unfortunately it is usually girls that these sort of things happen to and it's usually younger girls.
"But it can happen to anyone. When I was a teenager we didn't have Facebook or Twitter or Instagram or any of that stuff. It's kind of unimaginable what teenage life would be like if you were that exposed."
Allie, who established Tidy Carnage after moving to Glasgow in 2012, previously worked with Belle on an "all-female redhead cabaret".
It was Belle who approached her a few years ago about potentially developing and directing Shame.
It moved closer to reality after development money was secured from Creative Scotland in 2015, and Allie is delighted it is now being put on at the world's biggest arts festival.
Shame follows the story of young mother, Vicky, whose daughter Keira goes missing after being shamed on social media. Vicky waits alone for her daughter's return with only Keira's online existence to turn to.
There are 17 actors in total. But only Vicky – played by Jones  (Outlander, Rebus)– is actually on stage. Everyone else is part of a digital cast including Sarah Miele (Harry Potter and the Cursed Child) as Kiera and BBC River City's Jenny Hulse.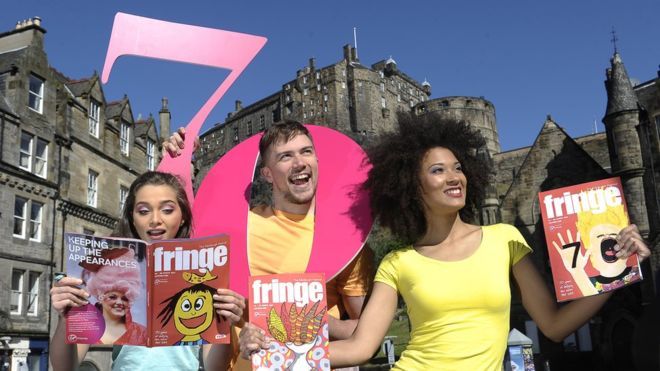 The digital cast appear  in a range of vlogs, YouTube videos and mobile phone uploads as part of the mixed media aspect of the show.
"Belle is the only performer live on stage so in many ways it's a solo show," adds Allie. "It's kind of a massive cast but also a really tiny cast."
The show also attempts to push the boundaries by spilling into real-life to support the #Unshamed project – an online initiative to support victims of online shaming by sharing videos of camaraderie and hope.
"In the show one of the characters starts the challenge #Unshamed basically to encourage people to go online and either make a little video, send a tweet or send a little message saying 'here's something I did that I was really embarrassed or ashamed of at the time but you know what I've moved on and life's ok'," explains Allie.
"Basically it started as a fictional concept, and as we've been developing the show quite a lot of people have said to us that's a really cool concept you should do it for real.
"It is now running as a real life concept on Twitter. We have a website and will be running a live #Unshamed session during the festival where comedians will be able to get up and tell their embarrassing and cringy stories to spread the word about it."
"It feels like a really positive way to try and address the issue , to diffuse it and neutralise it a bit by injecting some humour into the conversation."
Shame: Venue: Assembly Studio Five, George Square (venue no 17) ; Tickets: Previews £7, Mon-Thu £9, Fri-Sat £11; Previews: 3rd

& 4th Aug 2017 Dates: 5

th

-29th Aug 2017 (not 14th); 

Time: 16.15 (1h)  Box Office: 0131 226 0000, Website: https://tickets.edfringe.com