As young people from Dundee star in a film promoting Scotland's Year of Young People 2018, Michael Alexander went behind the scenes for an exclusive look at the film-making process.
It's a Friday morning in DC Thomson & Co Ltd's former West Ward Works in Guthrie Street, Dundee, and there's a healthy buzz of creativity in the air.
Twelve-year-old Clepington Primary pupil Summer Campbell is standing motionless in the middle of the desolate former print hall – poised for action on some coloured tiles left over from last year's Dundee Design Festival
But she doesn't stand still for long.
"Roll camera – and action!" shouts Australian videographer and co-director Rhian Hinkley, as sound designer Harry presses the play button on some original, pounding dance music and Summer, dressed strikingly in pink, launches into an energetic dance routine.
As the movie camera starts to glide anti-clockwise on a circular track around her, those of us who are watching with the production team start walking briskly to keep pace behind the rotating camera – and to ensure that we remain out of shot.
Welcome to the set of Radial – an abstract six-minute short film being made to mark Scotland's Year of Young People (YOYP) 2018 which will have its world premiere at the Bonar Hall, Dundee, on October 17.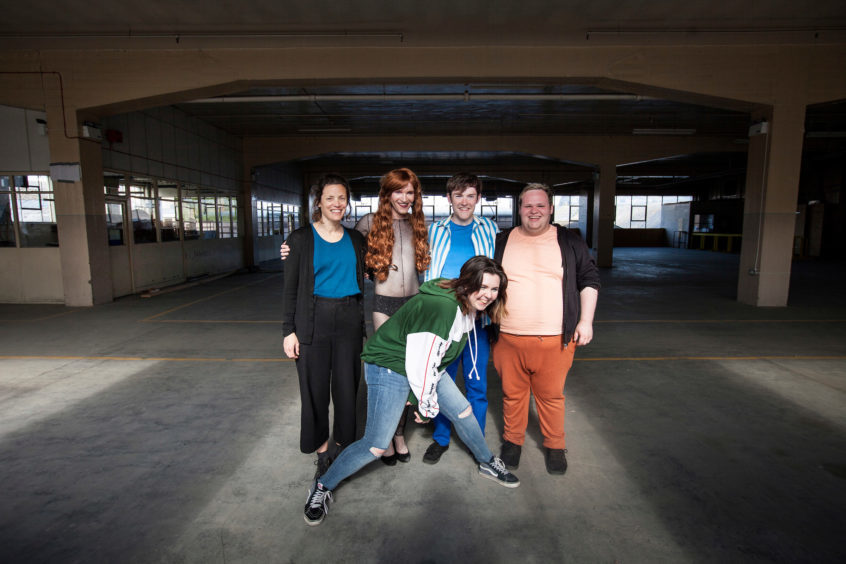 Over the course of six days in June, the eight-strong Dundonian cast – and crew – attached to the National Theatre of Scotland (NTS) and Back to Back Theatre (Australia), shot at carefully selected locations throughout the Dundee area.
These included under the Tay Road Bridge, Tentsmuir Forest mudflats, the roof of Greenmarket car park, City Square, Broughty Ferry pier and West Ward Works – and The Courier was given 'behind-the-scenes' access to the film-making process.
The film exploring diversity and opportunity is part of Futureproof – a Scotland-wide festival of theatre and performance created by young people for Scotland's YOYP 2018 which NTS is leading on.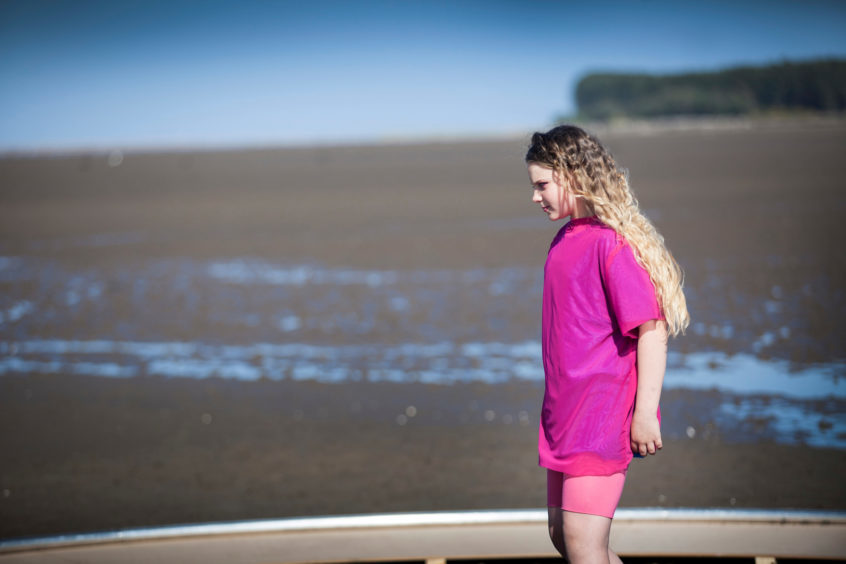 It's one of 10 Futureproof projects across Scotland working with the "most ambitious and innovative" Scottish-based and international performance companies.
Penrith-raised Lucy Gaizley, 38, co-curator and creative lead of Futureproof, works for Glasgow-based performance company 21Common, which was commissioned by NTS to create the film.
The artist – a Royal Conservatoire of Scotland contemporary performance graduate whose productions have a political and social practice emphasis – explains that the young people aged 12 to 26, who were recruited mainly through youth club drop-in sessions in Dundee, also worked closely with Scottish artist Robbie Synge and were styled by internationally acclaimed Dundee fashion designer Hayley Scanlan to create the final piece.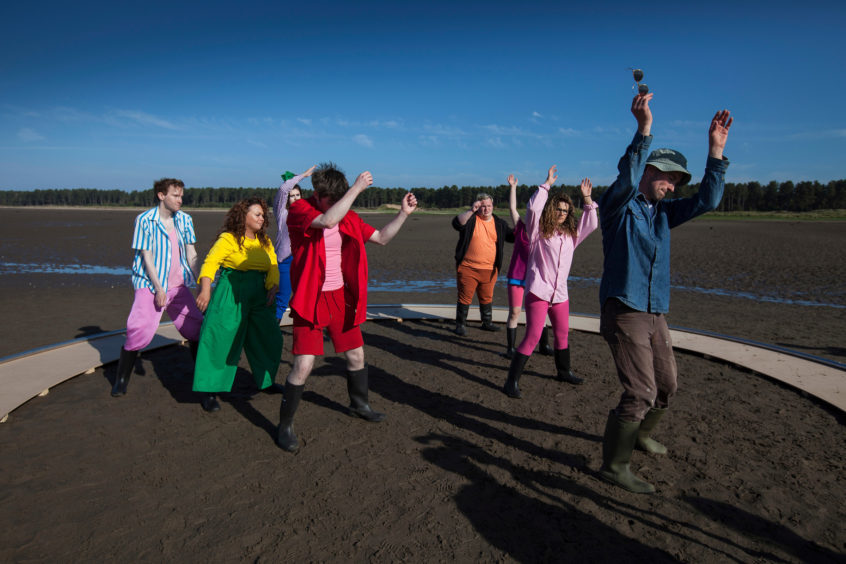 "The whole concept is around the whole idea of Futureproof," explains Lucy, who said the locations had been chosen to depict "interesting alternative visions" of Dundee with the metaphor of 'Radial' exploring the notion of circular continuous actions and of young peoples' unwritten lives being part of a cycle.
"It's about asking young people to consider their lives as they are but also to ask 'what is the future'?
"It's about enabling young people to be an advocate and a voice for themselves –  because we talk about prioritising the voice of young people all of the time, but in reality the way the world works in terms of legislation is we actually don't do that."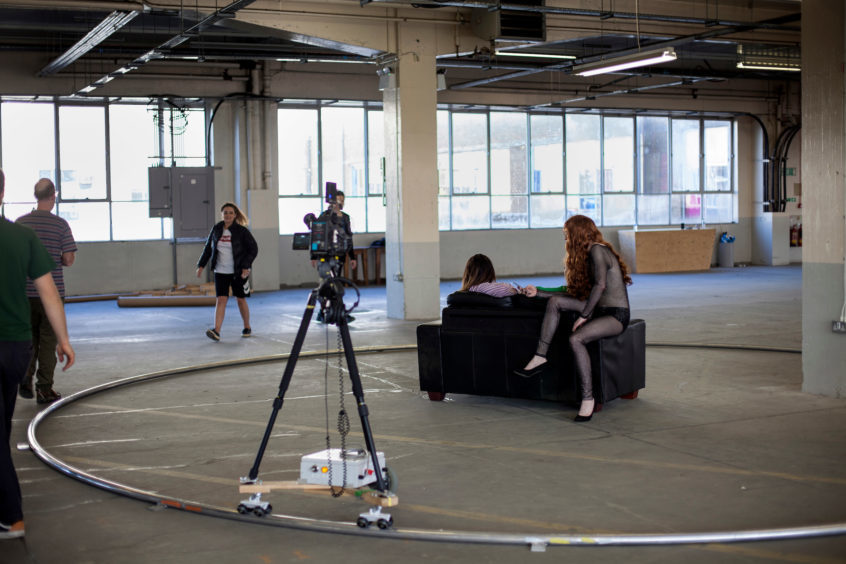 NTS producer Marianne Maxwell said Dundee was chosen to be part of the Futureproof festival in line with the NTS raison d'etre of 'theatre without walls' and to take theatre to places that are "potentially marginalised in relation to creative opportunity".
She praised the "real creative buzz" in the city and thanked all of the city partners, including Dundee City Council, for being so supportive.
"These are the bravest people I've ever worked with – absolutely fearless," she says of the young Dundee performers. "And I've worked with world class artists. This is the best company I've ever had!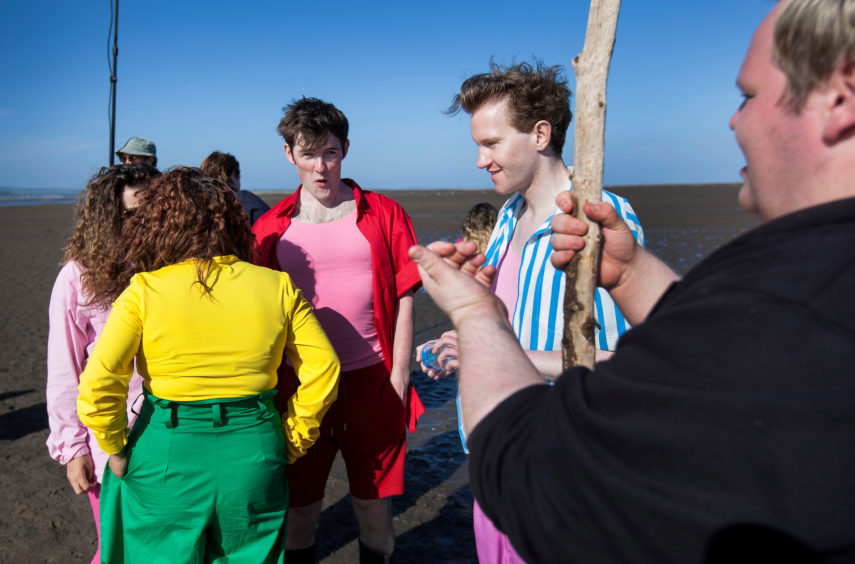 "There's an energy. They have embraced this. They have joined together as a team. Some of them are family and know each other, but the rest aren't. I'm blown away by it.
"I think the film is going to be a beautiful really unique picture of Dundee made by young people from their perspective. I think it's going to be something really special. And it will be a fitting legacy from YOYP 2018."
Melbourne-based Tamara Searle, 42, is artistic associate with Back to Back Theatre. In Australia she primarily works with actors who have intellectual disabilities, and it was there that the moving camera and circular frame concept was pioneered.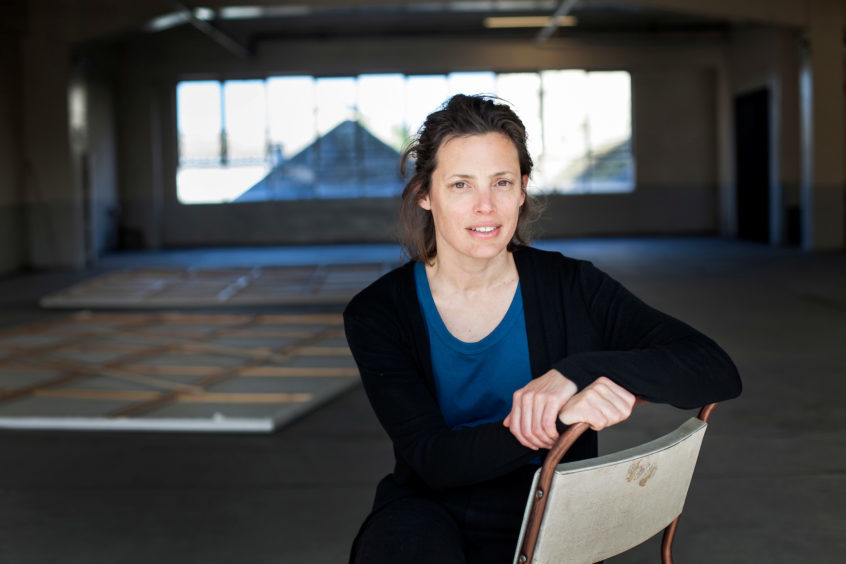 The connection with NTS came about after their work was spotted by Lucy Gaizley in Berlin.
The advantage of the moving camera, she says, is that even for performers who are "not great movers", it brings dynamism and ensures inclusivity while re-evaluating how society thinks about ability.
"Creating relationships through art is always so extraordinary and that is my perception of working in Dundee," says the former dancer and actor who moved into directing around 10 years ago.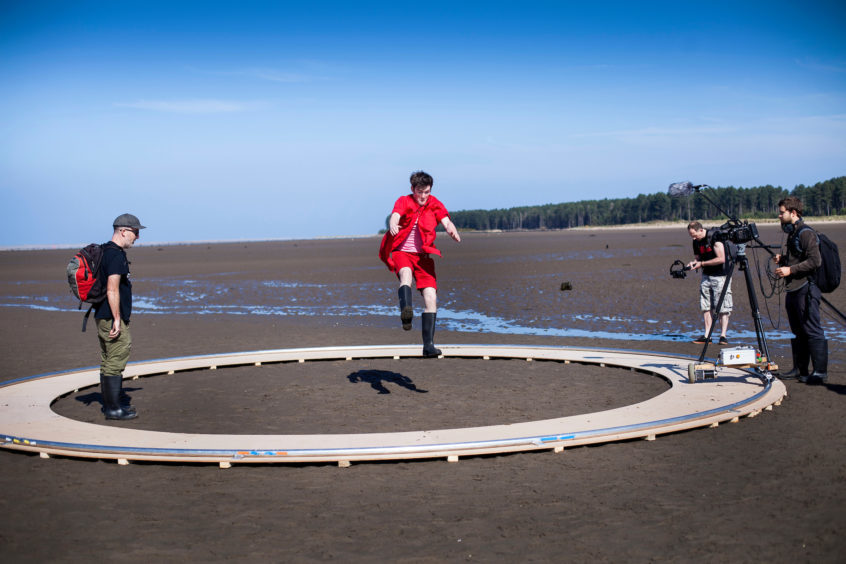 "When the film gets edited together it'll centre around the concept of 'what would you say to your future self?'
"We come in with a creative concept but there's a lot of improvising as we go along. It's not like a stage show with a script.
"The project is about the future – portals will appear, linking one location to another like stepping through a doorway into the future. The young people have an input and we use whatever skills we have to make it cohesive."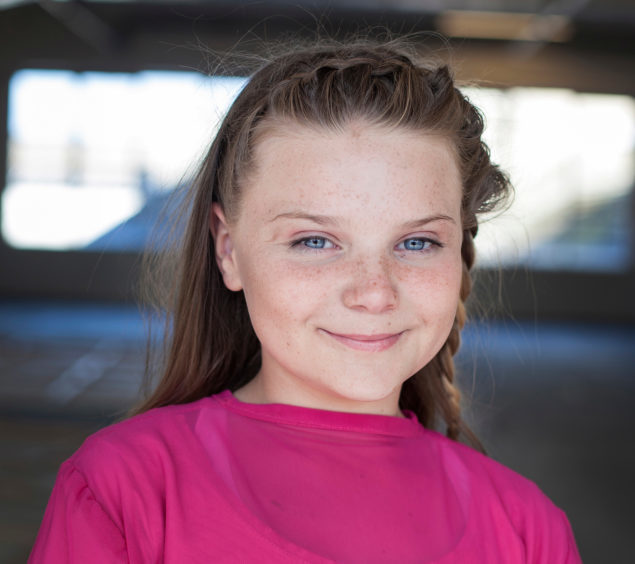 Summer Campbell, who was performing earlier and has been given special leave from primary school to be involved, is taking a breather with her aunts and fellow performers Chelsea Wolecki-Black, 26, from Stobswell, and mother-of-two Brogan Murray, 23, from Douglas, when The Courier catches up with her.
All are enthused by their experiences so far. And it's even inspired Chelsea, who does bar work and works in security, to sign up for a theatre course at Dundee and Angus College.
"It's definitely boosted my confidence and makes me wish it was something I'd tried years ago," she says.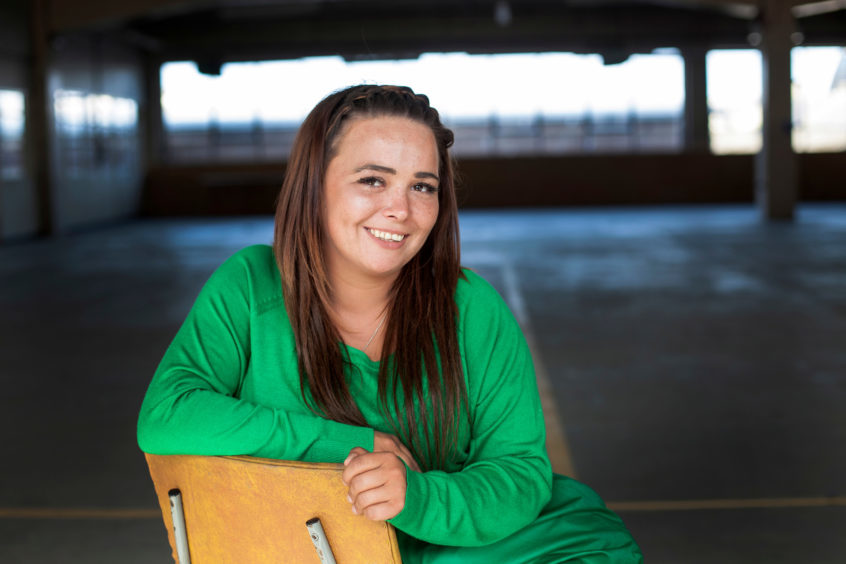 "I'd love to see workshops like this all the time to give a boost to young people across Dundee."
Brogan, a Dundee and Angus College beauty student who starred in the King of Lochee while a pupil at St John's High School, says: "We didn't have a clue what we were getting into when we signed up.
"There were jokes in the family about it – that we were signing up to a pornographic movie!" she laughs.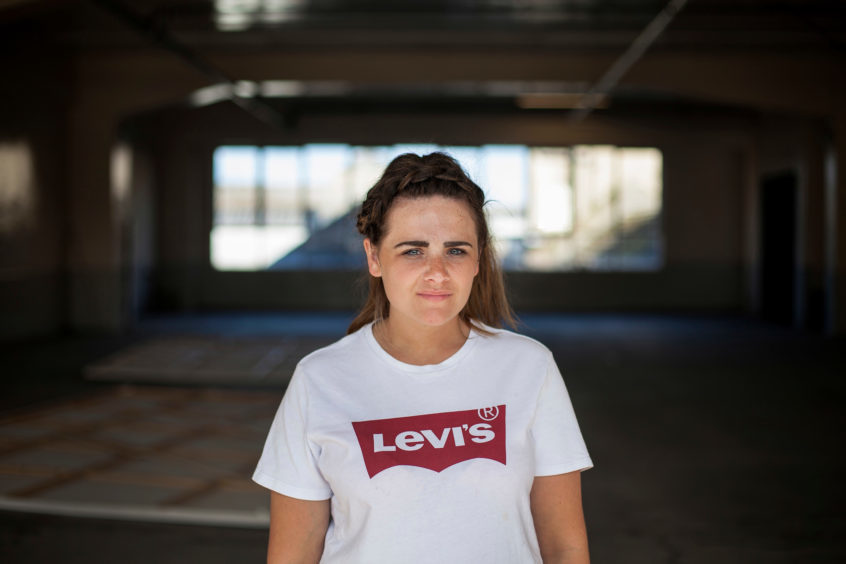 "But seriously if we'd had the chance to do things like this year's ago, maybe we wouldn't have spent so much time going around parks drinking when we were younger.
"I never thought we would do anything like this in our lives – especially from our backgrounds.
"That's why we brought Summer along. To show her there's more to life than going out partying."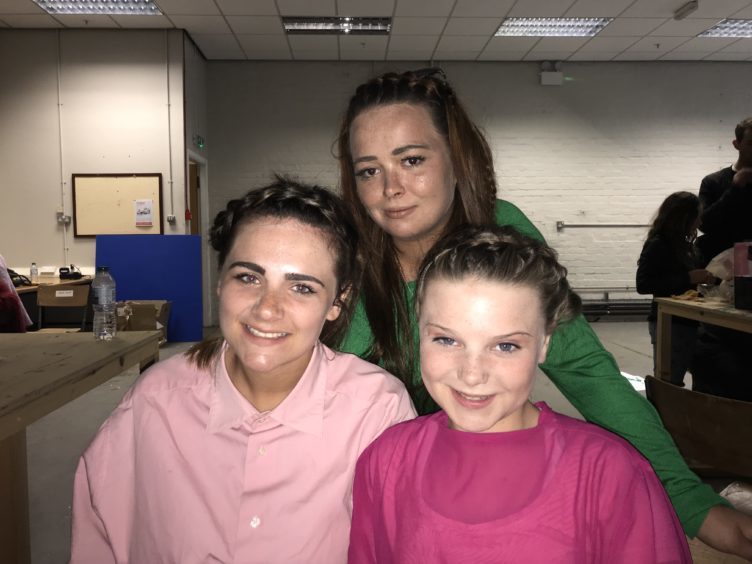 Summer, who attends dance competitions in Glasgow, adds: "It's really good. I'd like to do more."
Tony Anderson, 23, from St Marys, Dundee, has also been thoroughly enjoying himself.
The former Rosebank Primary and Lawside Academy pupil – a Young Scot award winner who grew up in care and has a history of body confidence issues – has experience working in front of and behind the camera.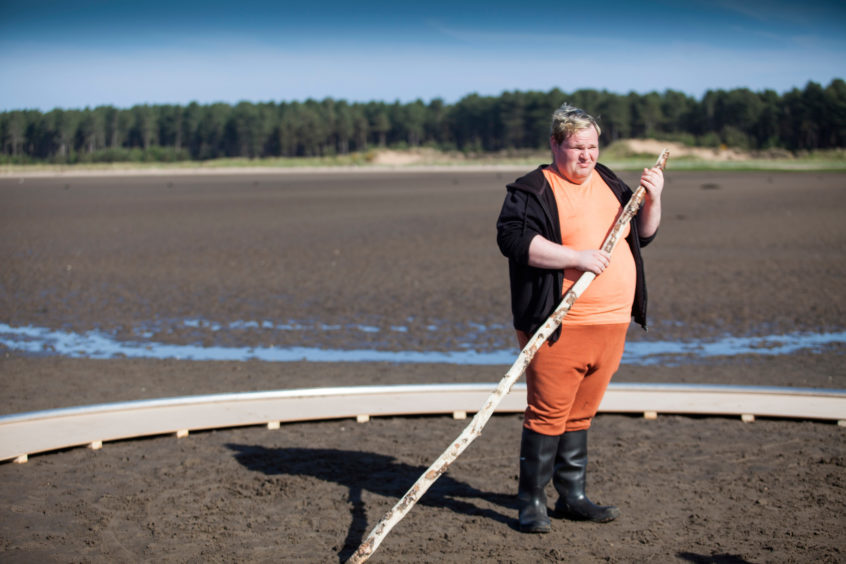 "The project really has a bit of everyone in it," he says, describing the team that's been built around the project as "like a family".
"There's a song called 'We are' this 'We are' that. We all had to improvise on the spot. Peoples' personalities have been coming out.
"I've loved every minute of it. It's quite sad it's coming to an end.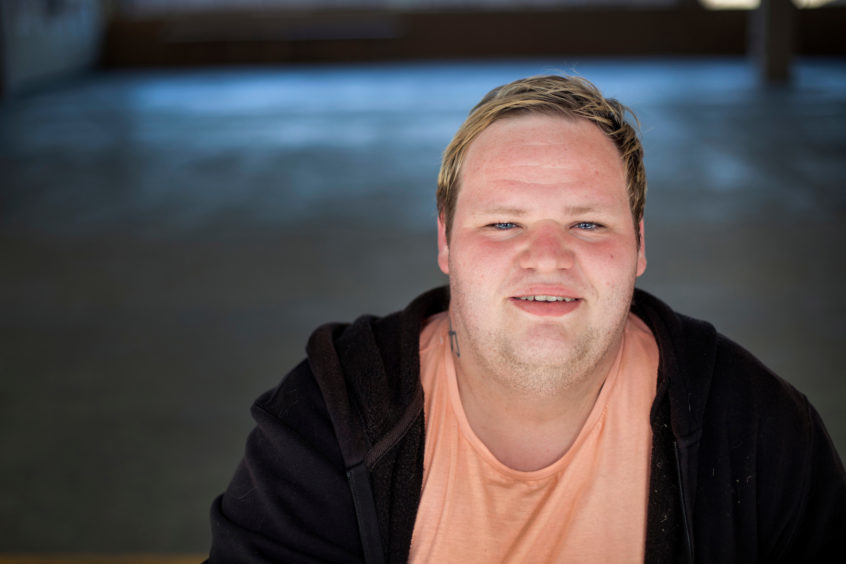 "I think Dundee has been really unappreciated over the years so it's great that this film will create a YOYP legacy."
Calum Moore, 23, a performer from Auchterless, Aberdeenshire, who has ambitions to work in theatre, is watching Findlay Duff, 26, from Perth, perform as The Drag Queen.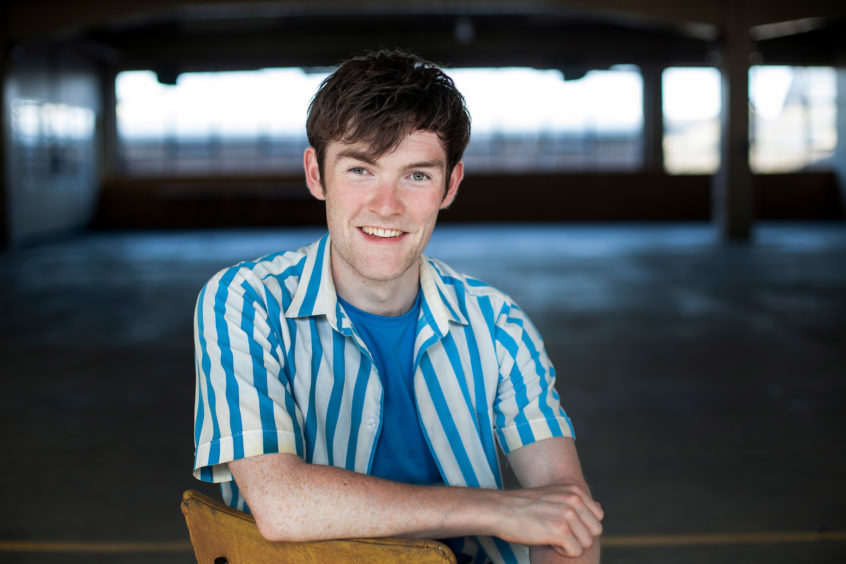 "When you speak to people like Brogan and Chelsea, it's the emotional side of this that's so important," he reflects.
"She feels different and they are so much more confident in themselves. For young people you can't put a value on that. I think that's the greatest thing to come out of this. People get to loosen off the shackles of life and be free."