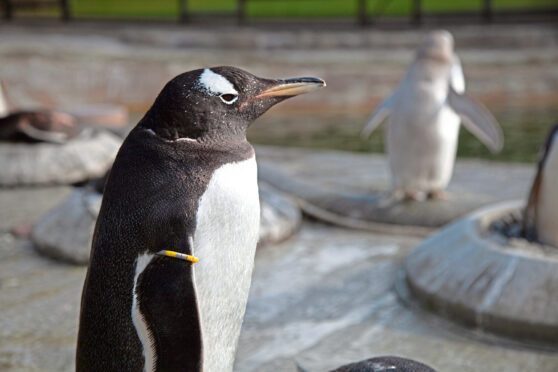 Not sure where to start with your week's TV viewing? Take a leaf out of Paul Whitelaw's book and delve into the contradictory life story of Jackie Collins and the stories of endangered species being cared for at Edinburgh Zoo and the Highland Wildlife Park.
Lady Boss: The Jackie Collins Story – Friday, BBC Two, 9pm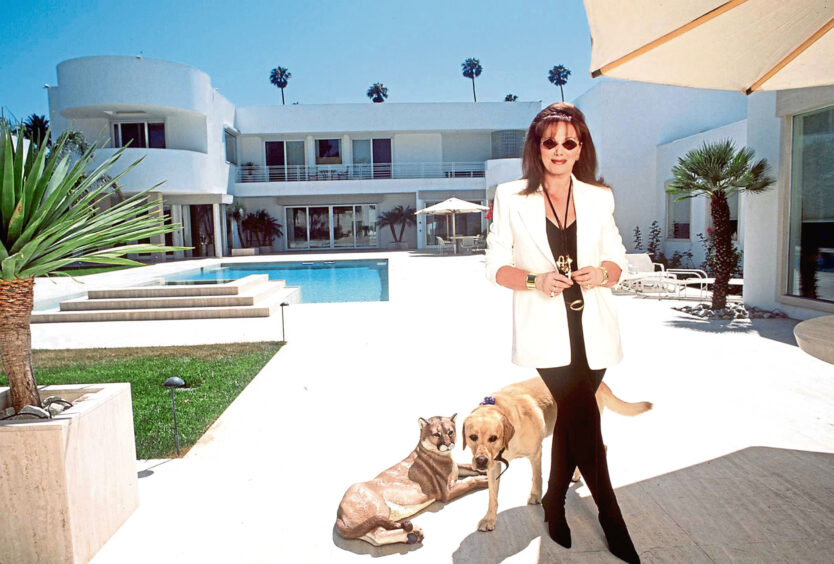 A phenomenally successful author of romantic fiction, the late Jackie Collins is generally regarded as a kitsch emblem of trashy 1980s excess. This documentary attempts to bestow dignity on her. It partially succeeds. A documentarian's dream, Collins left a vast archive of diaries, letters, home movies and an unfinished memoir. She comes across as a sharp, sensitive woman who knew her work was absurd, but also adhered to a confused concept of feminism: her powerful female characters were always rich and beautiful. The film – with candid contributions from friends and family members, her sister Joan included – takes Collins seriously while acknowledging her contradictions.
Inside the Zoo – Monday, BBC Scotland, 8pm
Edinburgh Zoo and the Highland Wildlife Park near Aviemore are both home to a variety of endangered creatures. This comforting series puts them in the spotlight while spending time with their dedicated "keepers". I fully sympathise with the view that animals shouldn't be in zoos, but it's not a binary issue. We've made such a mess of this world; zoos and wildlife reserves are a necessary compromise. These good, kind people are doing what they can for our beaked and furry friends. In episode one we witness the gentle nurturing of a tiger, an employee getting to grips with the owls' needs, and the carefully monitored nesting process of Edinburgh's famous penguins.
The Cleaner – Friday, BBC One, 9.30pm
I've enjoyed this anglicised adaptation of the German sitcom Der Tatortreiniger, so much that I feel compelled to investigate the original: just to compare them. God knows I have nothing better to do. But I suspect that writer/star Greg Davies has put his own distinct spin on the source material; it's just such a perfect fit for his annoyed, tactless, floundering, daft yet fundamentally quite endearing persona. In the final episode of series one – a second series is practically guaranteed – crime scene cleaner Wicky reconnects with an old flame while dealing with a gruesome hoedown. Unforced pathos ensues. Hats off to Davies for smuggling a slightly unusual sitcom into the BBC One schedules.
Blair & Brown: The New Labour Revolution – Monday, BBC Two, 9pm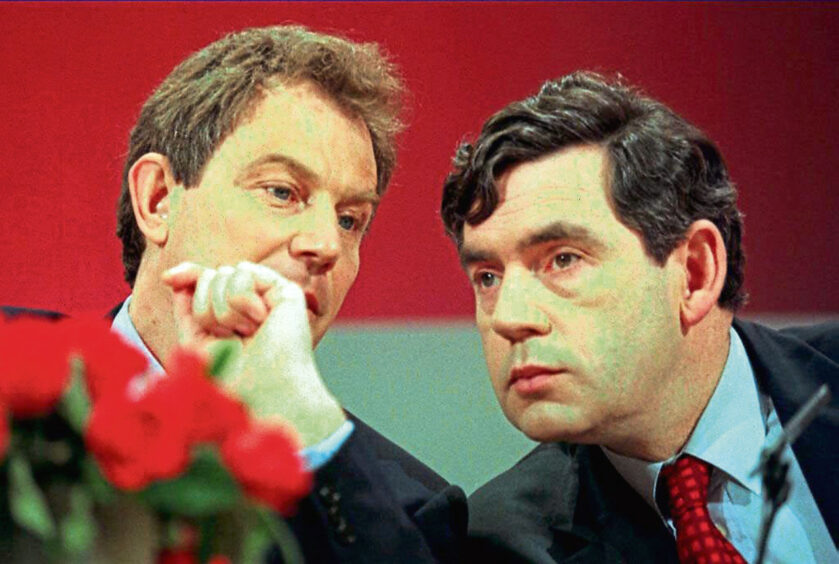 Part two of this revealing series begins with Labour's landslide election victory in 1997. Things could only get better. Tony "I'm a pretty straight sort of guy" Blair rode a wave of optimism throughout that honeymoon period, which encompassed his astute public handling of Princess Diana's tragic death and hitherto unthinkable steps towards peace in Northern Ireland (if only Mo Mowlam was still around to give her side of Blair's self-serving story). But of course it couldn't last. Blair and Brown's arrogant spin doctors went to war, causing self-defeating rifts within the government. Watching all the major players jostling to justify their actions while settling petty scores is grimly compelling.
Nature and Us: A History Through Art – Monday, BBC Four, 9pm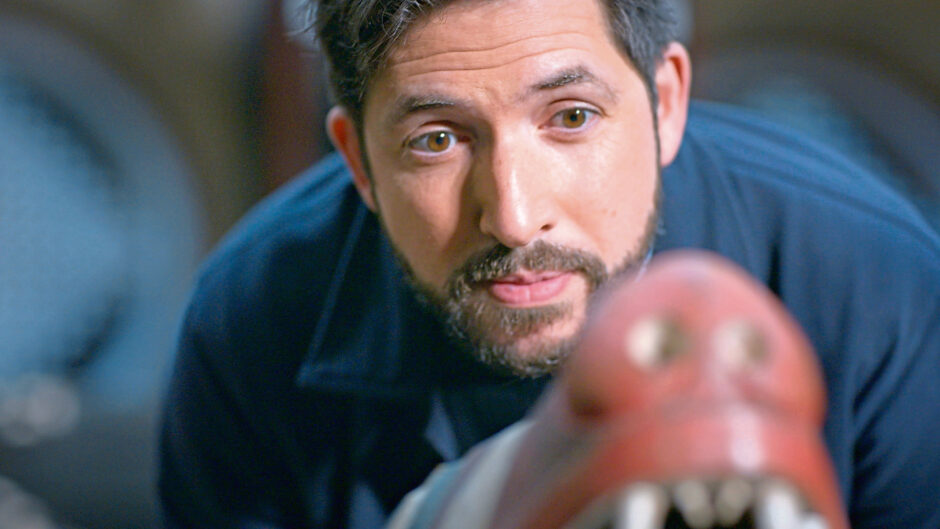 Our relationship with the natural world is in crisis. We're probably doomed. But how did we reach this point? And what can we learn from aeons past? Art is the answer, according to this straightforwardly educational new series. It's hosted by softly-spoken art historian James Fox, who, you'll be relieved to hear, is fully aware that paintings can't reverse climate change. "But art is a record," he enthuses, "it is invaluable, unique evidence of human attitudes around the world and across time." He's right. Chapter one of his BBC Four essay involves encounters with academics and experts, plus a Norwegian reindeer herder whose life is still influenced by ancient beliefs in nature's spiritual energy.
Guilt – Tuesday, BBC Scotland, 10pm and Thursday, BBC Two, 9pm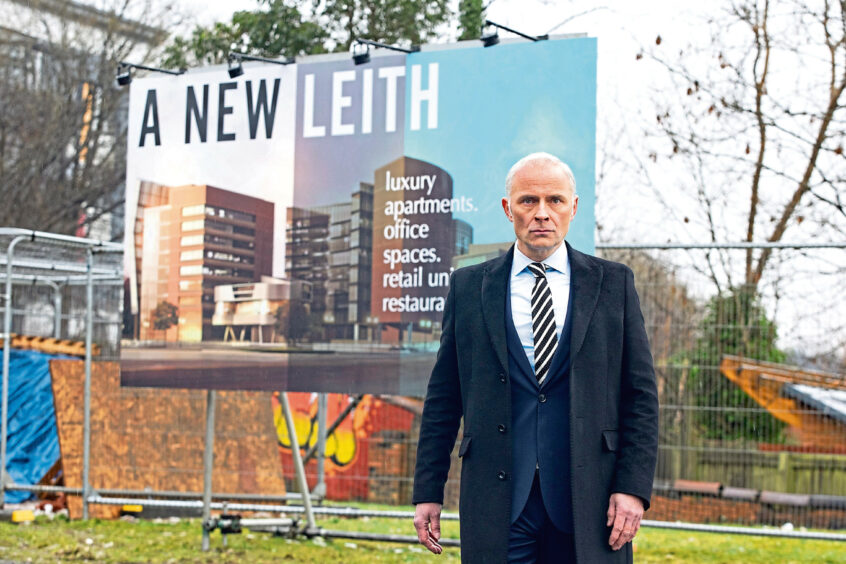 Mark Bonnar is one of Britain's most undervalued character actors. He elevates everything he appears in. So I'm delighted that Guilt, the starring vehicle he's always deserved, is back for a second series. Written by Neil Forsyth, of Bob Servant renown, Guilt is a black comedy thriller in which Bonnar plays a borderline sociopathic Edinburgh businessman. Series two begins with him struggling to rebuild his life following the tumultuous events of series one. He spies a property opportunity and runs with it. Guilt is funny, smart, cynical, satirical, stylish and violent: Forsyth is basically a Caledonian Coen brother. But it's not all surface flash, there's emotional depth too. A rather fine endeavour.
Hunting the Essex Lorry Killers – Wednesday, BBC Two, 9pm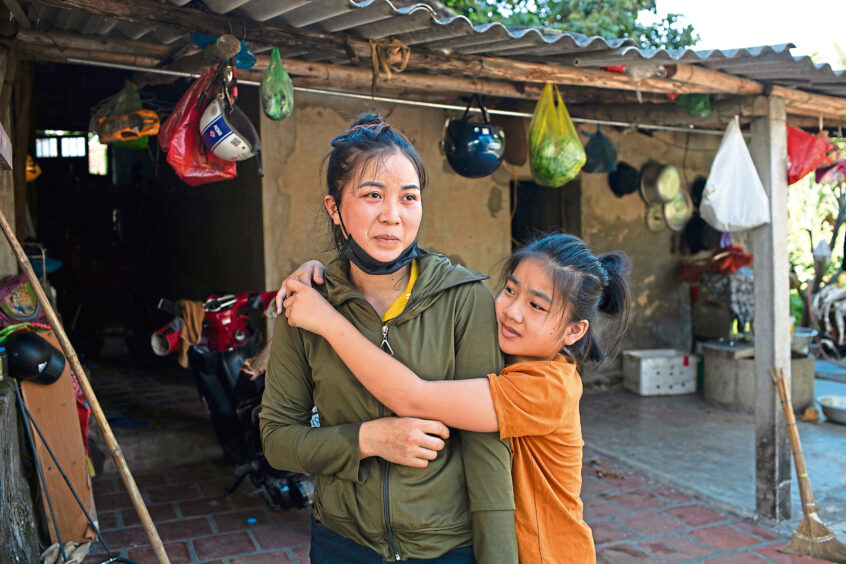 Two years ago, 39 Vietnamese refugees were found dead in the back of a lorry in Essex. They'd suffocated. An appalling tragedy, it sparked one of Britain's biggest ever murder investigations. The perpetrators were members of an organised crime network. Those men were eventually brought to justice, but as this documentary illustrates, the horror of human trafficking continues to destroy lives. It's a deeply upsetting programme, but the tone is respectful and sensitive. This is a story that has to be told. We hear testimonies from shocked and saddened police officers, but the voices that linger are those of the victims and their grieving relatives. Those final text message exchanges are utterly devastating.