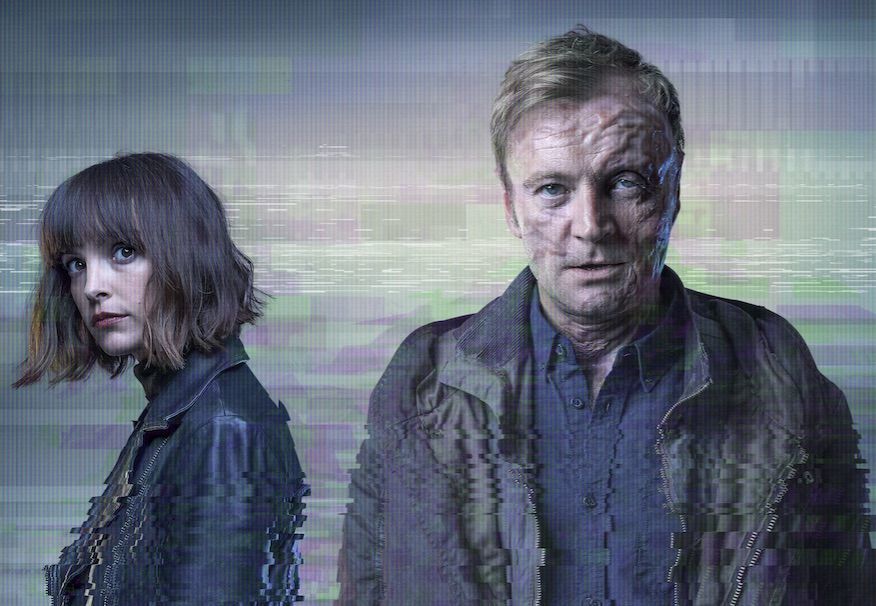 RELLIK + UPSTART CROW + STATIC
RELLIK: Monday, BBC One
UPSTART CROW: Monday, BBC Two
STATIC: Friday, BBC One
This one, RELLIK, is typically po-faced. DCI Gabriel – you know, like the angel – has been facially disfigured in an acid attack. His attacker becomes the chief suspect in a high-profile murder investigation. The killer may have the same acid-crazed MO, but Gabriel believes his assailant isn't the man they're looking for. He's right, of course.
The gimmicky device of telling the story backwards – we start at the end and discover how we got there via flashbacks – is supposed to add intrigue, but the effect is alienating.
It boasts a nicely understated performance from Richard Dormer as Gabriel, but Rellik is dreary, hackneyed, self-important rubbish. Aren't you absolutely sick of this stuff?
It's written – or rather, compiled from an archive of cliches – by sibling duo Harry and Jack Williams, who since the huge success of The Missing have been given free rein to produce whatever they want. They even found themselves in the unusual position last week of going head-to-head with another one of their thrillers, Liar, over on ITV (more about Liar next week). Their bottom drawer must be enormous.
It's become increasingly clear, however, that The Missing was the only good idea they've had so far. They're industrious hacks who hit upon a fluke.
When Ben Elton's terrible sitcom The Wright Way flopped catastrophically in 2013, it seemed to confirm that the once great comic writer had lost his mojo for good.
Most writers wouldn't get another chance after such a widely-panned failure, but lingering respect for the man who co-wrote Blackadder and The Young Ones permitted him re-entry to his beloved world of the BBC studio sitcom with UPSTART CROW.
No one expected a stunning return to form from Elton, and sure enough this historical sitcom about William Shakespeare is anything but. It is, however, nowhere near as bad as The Wright Way.
That may sound like the faintest of praise, but Upstart Crow does at least prove that Elton can still write a decent half-hour farce containing the occasional funny line.
It was popular enough to receive a second series, which began last week. Episode one was, like every episode I've seen so far, perfectly amiable, sporadically amusing and gamely performed by a great cast including David Mitchell (who plays Shakespeare as Mitchell, of course), Harry Enfield, Mark Heap and Gemma Whelan.
Unfortunately, and Elton must be aware of this, its 17th century period trappings, poky sets, ironic anachronisms, self-aware contrivances and characteristically wordy dialogue serve as a constant reminder that you're not watching the peerless Blackadder II. Comparisons are unavoidable.
The only way that Upstart Crow could've escaped from the vast shadow of that codpiece-sporting classic was if it had been hilarious. Instead, it's merely above average.
A new sitcom vehicle for stand-up comedian Rob Beckett, STATIC has, unlike Upstart Crow, nothing to live up to.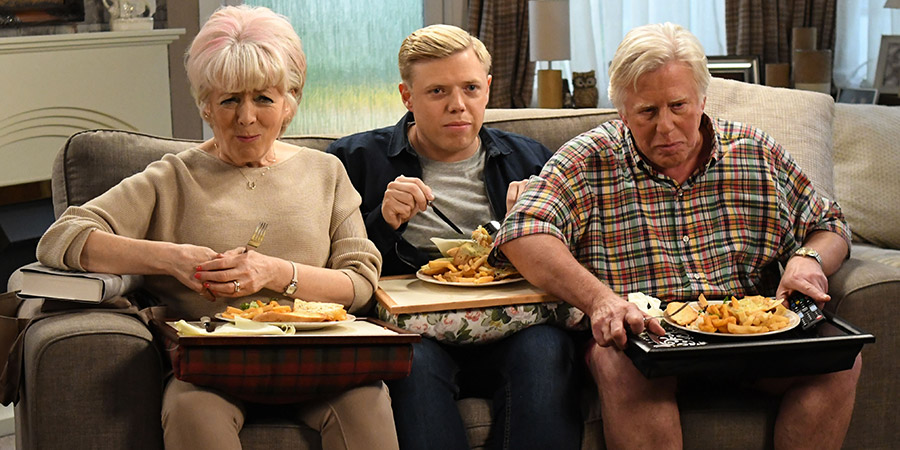 If Beckett is known at all, it's as a team captain on 8 Out of 10 Cats. Hardly a stellar pedigree. But the BBC obviously believe in him, hence why he's been allowed to co-write and star in this traditional Friday night confection about a young man living with his parents in a cramped static caravan in sunny Margate.
A blonde, chubby chipmunk, Beckett is likeable enough, but most of the smiles – laughs would be pushing it – are provided by Alison Steadman and Phil Davis as his chirpy mum and dad. The set-up is textbook: a hapless everyman jousts with meddling eccentrics and a potential love interest. It doesn't rewrite the rulebook, because it isn't trying to.
It will, I suspect, become quite popular. It's a harmless little puppy of a show, a bright and breezy sitcom which only serves to please.
I'm a jaded, broken husk of a man, so I'm not the target audience. Viewers possessed of a sunnier disposition may well enjoy the modest charms of this Gavin & Stacey retread.
TV HIGHLIGHTS OF THE WEEK
W1A
Monday, BBC Two, 10pm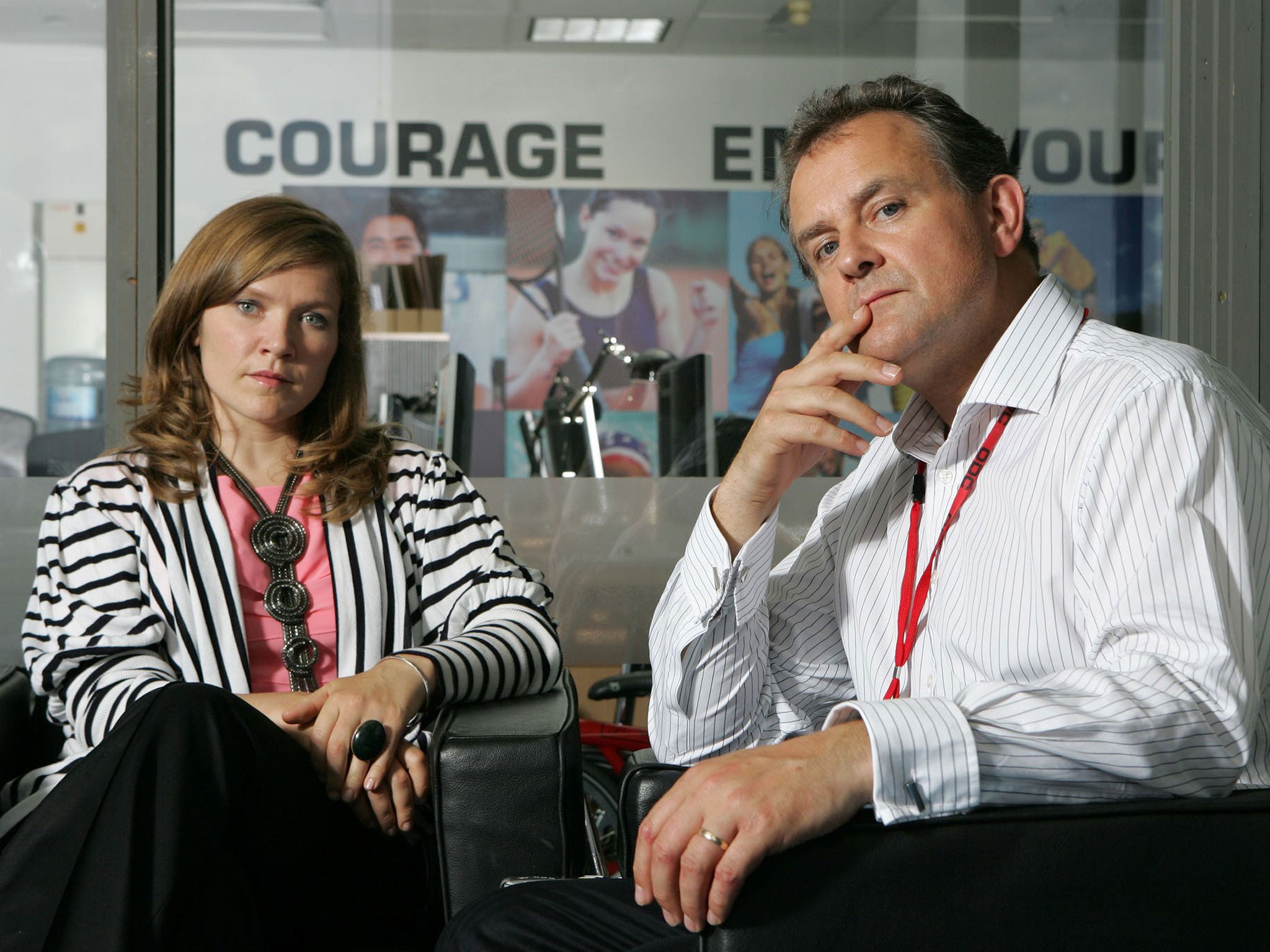 Series three of this droll satire of BBC internal management begins with befuddled Head of Values Ian Fletcher (Hugh Bonneville) struggling to convince the Charter Renewal group of the corporation's greatest assets.
BAD MOVE
Wednesday, STV, 8pm
Jack Dee and Kerry Godliman star in this new sitcom about a couple who make the disastrous decision of moving to the countryside. First-world problems include a faulty Wi-Fi connection and a search for part-time gardening work.
DOC MARTIN
Wednesday, STV, 9pm
Martin Clunes returns for the umpteenth series of this popular drama. Wedding bells are in the air, but the bride may be scuppered by a pressing medical issue. Can Doc Martin sort everything out? Yes, he probably can.
FAMALAM
Wednesday, BBC Two, 10pm
This new multicultural sketch show promises to offer "a unique view of the world, where no area of life is off-limits". Well, let's hope so. God knows we could all do with some laughs and originality.
FILM OF THE WEEK
QUADROPHENIA
Thursday, Film4, 11:05pm
Based on The Who's bombastically introspective rock opera, this gritty classic stars Phil Daniels as a young working-class Mod struggling with issues of identity in mid-1960s London. Released in 1979, it traces a strong, convincing line between the youth culture clashes of the Mod-era and the prevailing punk ethos. The Who, after all, had more in common with the punk movement than most "rock dinosaurs". It's still one of the most electrifying angry young man dramas ever made.