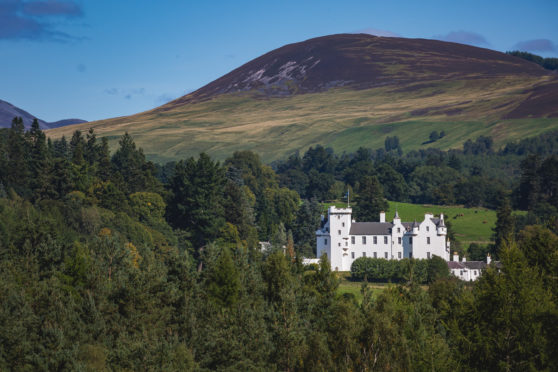 With its striking white exterior and turrets, Blair Castle in Perthshire looks every inch the fairy tale stronghold. And yet its history, dating back to the 13th Century, tells an intricate story of a family divided.
The ancestral home of the Clan Murray, it was historically the seat of their chief, the Duke of Atholl, though the current (12th) Duke, Bruce Murray, lives in South Africa.
The castle, one of the most famous in Scotland, reopened its doors at the start of August to welcome visitors and officially unveil its new exhibition A Family Divided – the Atholls and the Jacobite Risings.
A castle of contrasts, over 19 generations, the Stewarts and Murrays of Atholl have backed winners and losers, fallen in and out of political favour, won battles and lost them. They have almost all, in one way or another, left their mark on Blair Castle.
The castle's story takes visitors from Mary, Queen of Scots to the Civil War, from the Act of Union to the Jacobite cause and the disaster of Culloden, and from the Isle of Man to Queen Victoria's love affair with the Scottish Highlands and her presentation of colours to the Atholl Highlanders.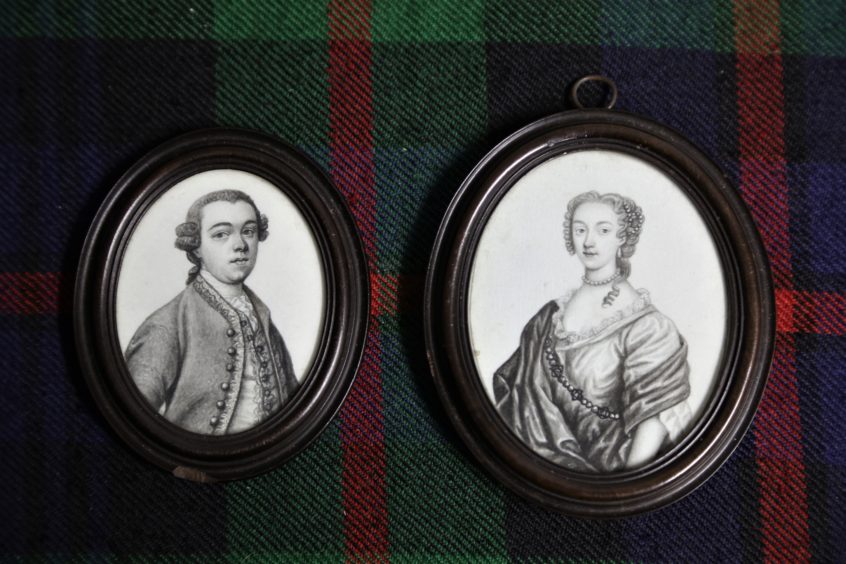 The new exhibition pays homage to the rebellions that took place and the family's split opinions and role in this historical dispute, which involved the Atholl Murrays over a period of 60 years.
Artefact highlights to be on show for the first time in the castle include a set of bagpipes from the early 18th Century belonging to John McGregor, piper to the Duke of Atholl, and a beautifully engraved compass used by Prince Charles Stuart in 1744.
The castle's archivist Keren Guthrie says it's "wonderful" to look after the castle and estate collections and how strange it was to see the castle closed during lockdown.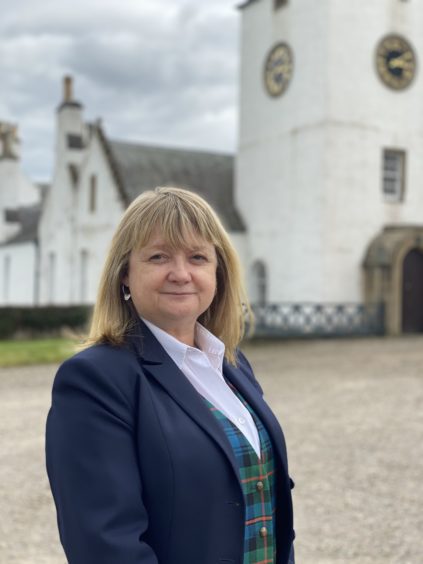 "She's like a big living thing and she's been open since 1936 so it didn't feel right no one being here – normally the only time she's really ever closed is in January for maintenance," Keren explains.
"To keep people interested in the castle during lockdown, we put some of our favourite items from the museum online and asked the public if they'd like to come to see them when we reopened."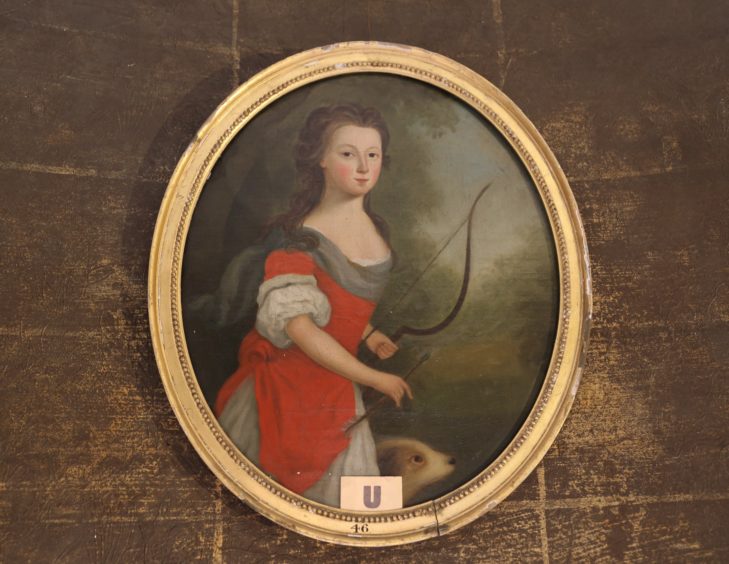 So what makes Blair Castle and the estate so special?
"It dates back 750 years, takes you through time and shows you a family that has really lived," says Keren. "Plus we are the only castle in Europe to have our own army – the Atholl Highlanders."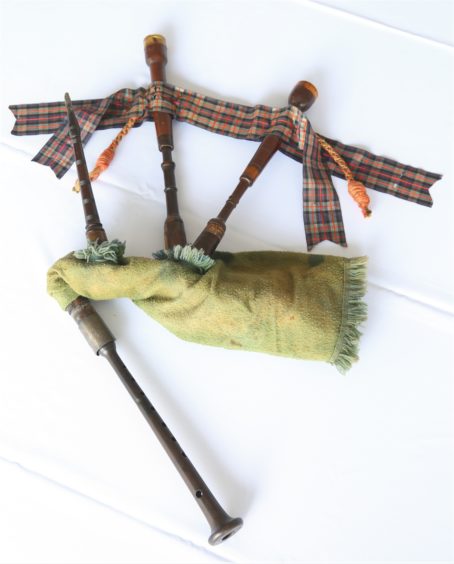 The castle grounds have another claim to fame too – some of the cast of TV series Outlander stayed there while they were filming in Killiecrankie.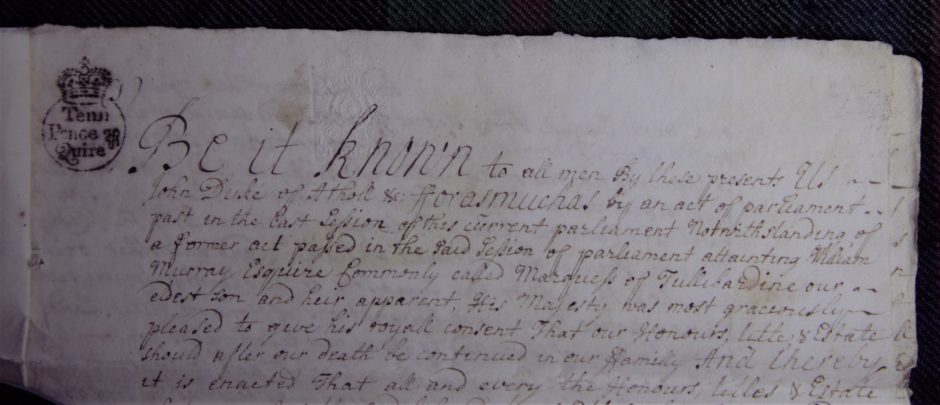 For Keren, key exhibits include the breastplate belonging to Bonnie Dundee, who was part of the first Jacobite uprising, and is buried in the kirk on the estate.
"I also really like the ivory sight compass that belonged to Bonnie Prince Charlie, along with gloves and a set of spectacles," says Keren.
"There's also a set of bagpipes played at Culloden which I find very poignant.
"We wanted the exhibits to reflect the family because what was so unusual was that father was pitted against son, brother against brother – Jacobite against Hanoverian – and the story is all told from the Atholl Murray perspective.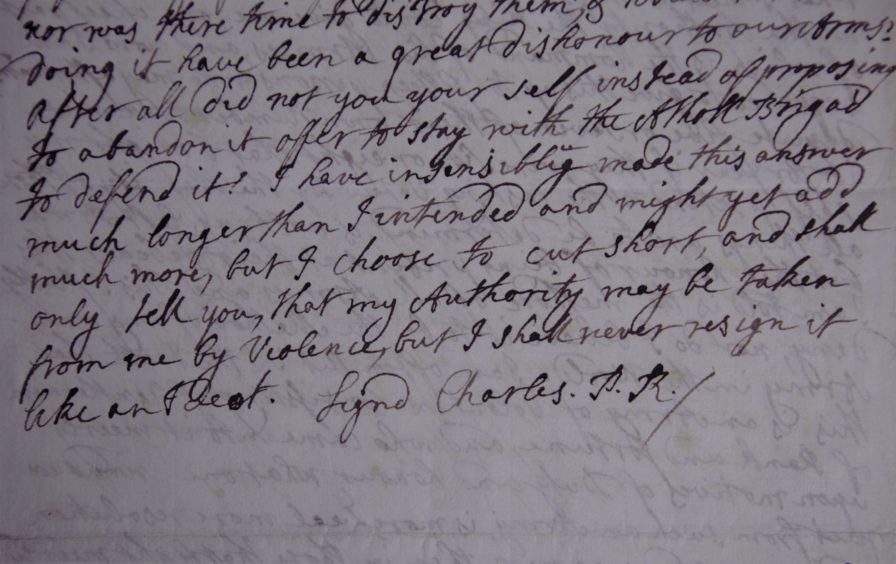 "We've tried to collect all the items that tell a personal family story – we have a lot of Jacobite items, especially from the Sixth Duke's collection, so we have a real story," she continues.
With around 30 artefacts on display in all, other fascinating items include a targ (shield) used at Culloden and a letter in which Lord George Murray is called an idiot by Bonnie Prince Charlie because he resigned his commission.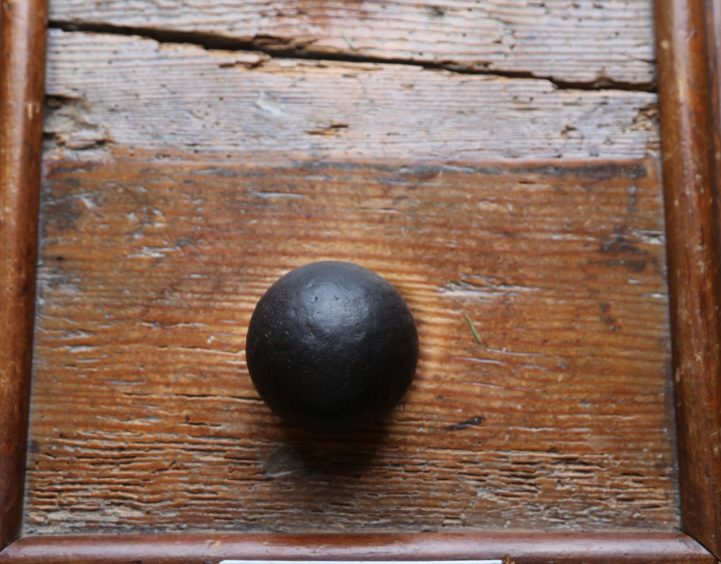 "I can't wait to see what people think of it – I hope they like it," Keren smiles. "Our guides are very knowledgeable and although they have script, they also improvise and add in little stories."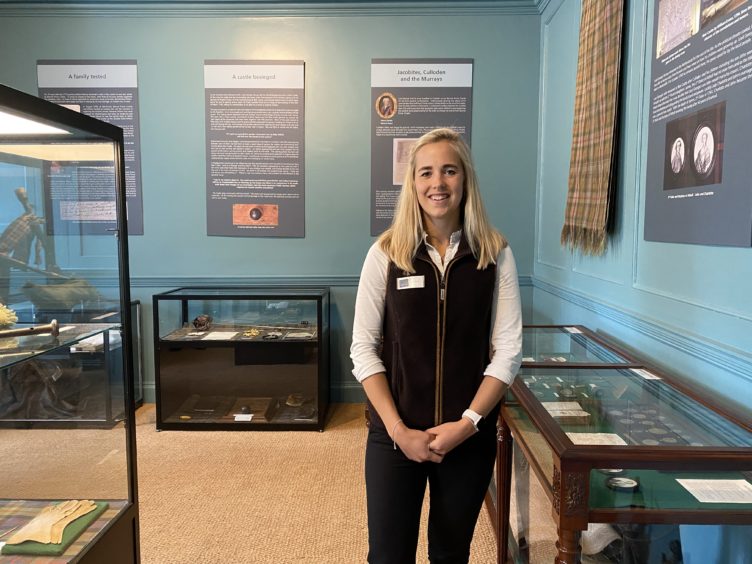 Info
Blair Castle is complaint with the nationally recognised accreditation 'Good to Go'.The tours will run from 10.30am until 2.30pm daily and must be booked in advance by visiting the website where full Covid-secure pre-arrival information can be found.
Attendees will be limited to 12 people per tour and those participating are expected to wear a face covering. With cleanliness and hygiene foremost in everyone's minds, hand sanitiser stations have been set up at the car park and at all key entry points, while all touch points will be disinfected every two hours.