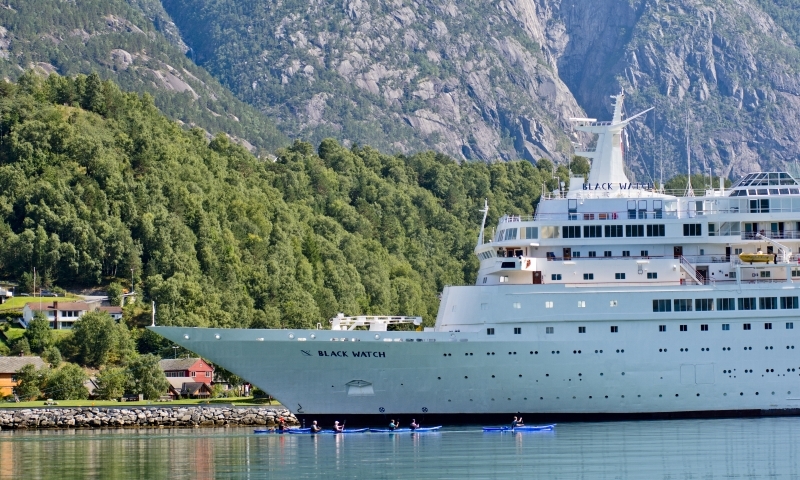 Set sail from Rosyth on-board Fred Olsen's Black Watch
cruise-liner and discover the pretty sights and delicious
delights of six beautiful European ports with The Courier Travel.
Sometimes it pays to be patient – or indecisive, but we'll give you the benefit of the doubt here – and if you have not yet booked that summer holiday this year, there are some reduced holidays to be had.
One stand-out price reduction we've come-across is a cruise sailing from Rosyth to France, Spain and Portugal departing on 30th September. 13 days is currently available at £899 per person with full board, entertainment and accommodation all included!
Often what makes a cruise holiday memorable is the itinerary and ports of call. You can enjoy a mixture of bustling bays or captivating cities with numerous stops between Rosyth and Portugal. Whether you explore with excursions in a group or idle independently? The choice is yours.
We've looked at all the ports of call on this cultural cruise to whet the appetite.
Lets get sailing….
Lorient is a commercial and fishing port, a naval base and a town of history and art in Brittany on the Bay of Biscay. The dramatic, wave-washed coastline boasts sandy beaches and is perfectly paired with the rugged beauty of the Breton countryside.
Recommended excursion: Scenic Lorient and coastal drive
Bilbao sits on the northern coast of Spain in the Basque region close to the border with France and is the most important port in Spain. It is home to the new Guggenheim Museum, perhaps the most important architectural statement made in the last half-century, that stands above the banks of the Nervian River, its curves of gleaming titanium dazzling in the sun.
Recommended excursion: Transfer to Bilbao for city tour
Situated on the Cantabria coast and just west of the centre of Asturias. Aviles is an architecturally rich hamlet probably possesses the most appealing of all of Asturias' old towns and has a wealth of monuments and building treasures, many dating back centuries.
Recommended excursion: Atlantico Botanical Garden
Ferrol lies on the northwestern corner of Spain, on the northernside of a bay from La Coruna. It gives access to the Spanish province of Galicia, a region of northern Spain noted for its green mountains, deep gorges and fast-flowing rivers.
Recommended excursion: La Coruna city tour
Leixoes is an artificial port on the Atlantic Ocean serving Oporto which is prevented by a sandbar from having a deep-water harbour of its own. Other highlights from the stop here are Guimares and the historic town of Braga – Portugal's religious capital.
Recommended excursion: Port Wine & Douro River Cruise
Throughout its history, numerous maritime journeys were initiated from Honfleur. From here it is possible to visit Monet's Garden, Arromanches, the Normandy Landing Beaches and Bayeux, home of the world-famous Bayeux tapestry — one of the most important pictorial works surviving from the Middle Ages
Recommended excursion: Taste of Normandy
The Holiday
For more information on this cruise, or to request a brochure please call 01224 338004 and quote 'DC080 Fred Olsen – Spain, France & Portugal' or click here.
To browse all of our holidays with The Courier Travel, click here.