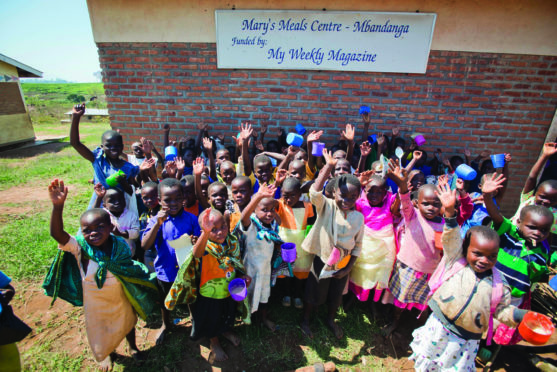 As My Weekly's Helping Hand Appeal reaches its £1million milestone, Sally Rodger tells Caroline Lindsay how it all started
Imagine a child who has absolutely nothing: a child who doesn't even receive a card at Christmas. Twenty years ago, DC Thomson magazine My Weekly published a feature asking readers to send Christmas cards to orphans in Romanian orphanages. The response led to the launch of the Helping Hand Appeal which has just reached its million-pound landmark.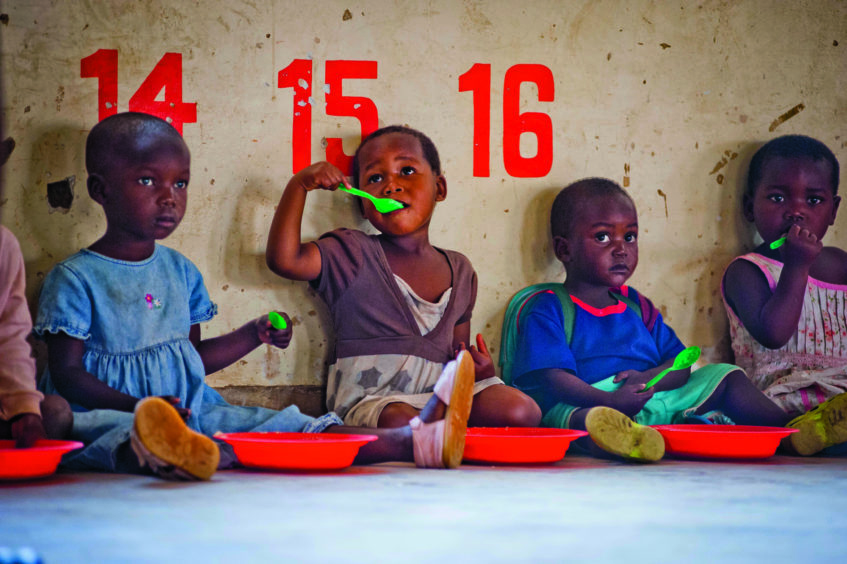 Sally Rodger, assistant editor of the popular women's weekly, has been involved with the appeal since the very beginning and recalls how it all started.
"These Romanian orphans had nothing – not even the clothes they wore," she says.
"We thought a card would be something just for them, to make them feel special, something to let them know that someone somewhere was thinking of them. And our readers sent them in their thousands. But then many of them said they wanted to do more, that it broke their hearts to see the mountains of gifts their own grandchildren received at Christmas," Sally continues.
It was clear something had to be done and Harrison Watson, the editor at the time, put out a message, asking for ideas of what they could do.
Sally says: "A wonderful lady called Sally Lamont-Wood got in touch with us – she was a Scottish librarian working in the university medical library in Cluj – and she introduced us to the late Hugh Ferguson who ran a small charity working with Safeway to take gifts out to Cluj."
Sally and Hugh suggested that readers could fill shoeboxes with age-appropriate gifts that could then be taken to Romania by Safeway to be distributed to children in need.
"The shoe boxes set off on a crazy convoy through Europe, trying not to get hijacked," Sally recalls.
Then something wonderful happened.
Completely unasked, My Weekly readers started sending money in.
"The first thing we did with these amazing donations was visit a school in Cluj that had been without hot water for more than two years," says Sally. "Thanks to our readers' generosity we were able not only to repair the boiler but refurbish the bathroom and provide basic equipment like shower curtains," she says.
Since then the Helping Hand Appeal has refurbished hospitals, upgraded medical equipment, improved facilities for disabled youngsters, opened a kindergarten in a gypsy encampment in Romania, then gone on to feed tens of thousands of hungry children around the world through Mary's Meals.
"When Romania entered the EU, we felt the country was economically more stable, so we started working with Mary's Meals," Sally explains. "The charity's remit is simple: hunger and poverty prevent children from gaining an education so Mary's Meals builds a kitchen next to a school in some of the poorest corners of the world. They provide the basic staple food of the area, with volunteers from the village coming to help. Just £13.90 will feed a child for a whole school year."
Sally and the team are chuffed to bits to have raised £1million and celebrated in style with a party last Wednesday with some of the amazing people who have been involved since 1998.
"It's a marvellous landmark," Sally smiles. "We can't solve the world's problems but we can help those who cross our path."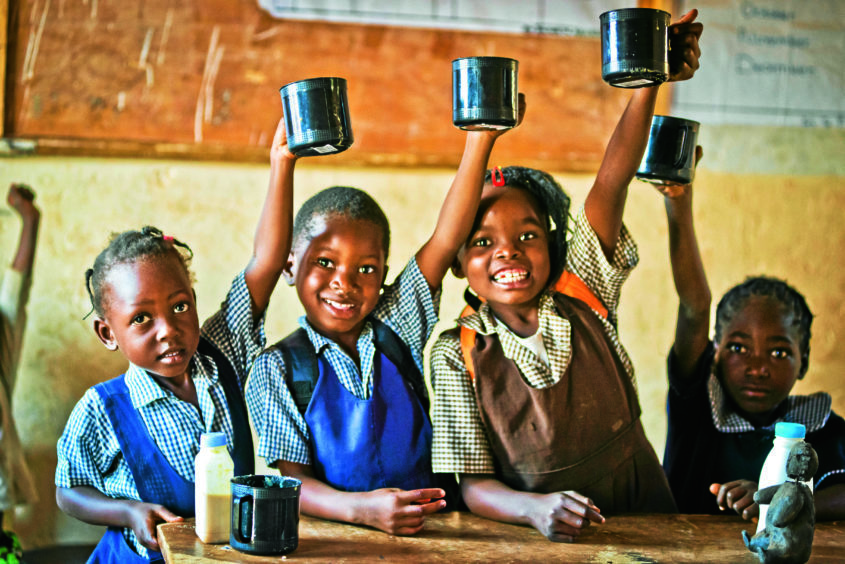 She reveals a particularly poignant moment that brought her to tears. "One reader sent her week's disability allowance and told us: 'I'm in a bad way but these children need it far more than me. I just lost it then. Reaching a million is affirmation of the generosity of our lovely readers. One person can't change the world but if we can make things better for one person, that's a wonderful feeling."
If you'd like to send a donation please send a cheque or postal order to My Weekly Helping Hand Appeal, 2 Albert Square, Dundee, DD1 1DD.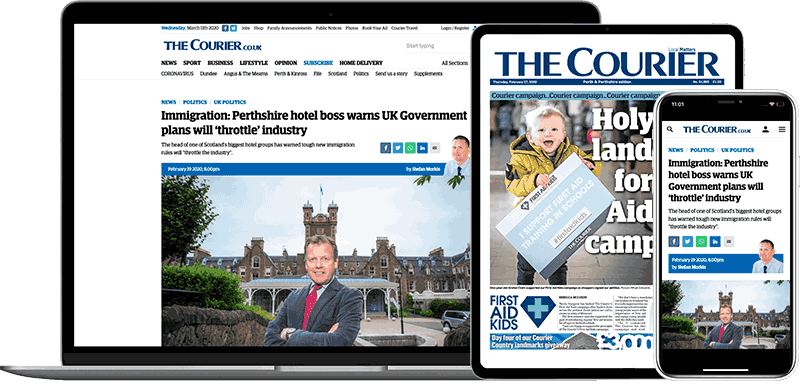 Help support quality local journalism … become a digital subscriber to The Courier
For as little as £5.99 a month you can access all of our content, including Premium articles.
Subscribe