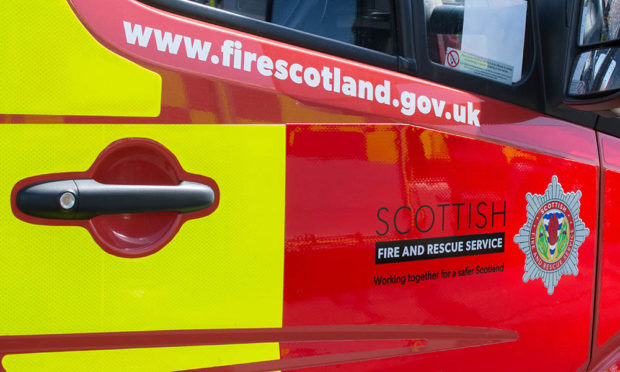 In his 20-year career with the Scottish Fire and Rescue Service, David Dourley has attended more house fires than he would care to count.
But within weeks of becoming a firefighter, one of the most obvious contributors to the devastation he regularly witnessed became clear.
Today, cigarettes are the biggest cause of house fire deaths, claiming the lives of 44 people in Scotland since 2016, and more than 100 people in the last five years. Across Angus, Dundee, Perth & Kinross in the last year alone there were 31 accidental blazes in homes caused by smoking.
This is why David, now Head of Fire Investigation for Scotland, is throwing his weight behind a safety campaign that aims to raise awareness of the risks of smoking at home and urge smokers to light up outside instead.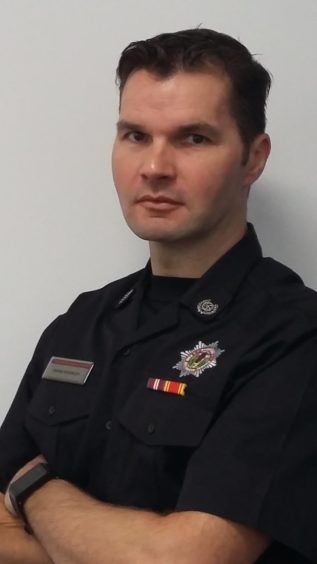 He said: "The most tragic incidents I have attended are when we went to people who were bed-ridden and had been smoking in their bed at night. They had fallen asleep in bed and the burning cigarette had come into contact with the combustible bedding material, causing a fatal fire.
"As firefighters, we want to do the best we can to help people.
"When you see people losing their properties, all their possessions, members of their family and their own lives, it is tragic – even though we are trained in dealing with the trauma that comes with that."
Between 2013 and 2018, there were 205 fire deaths in Scotland – and with more than half attributed to smoking, that's too many in the eyes of the fire investigation chief.
He added: "More people seem to be smoking at home but the simple action of smoking a cigarette for enjoyment or for relaxation can become a tragic situation, and this is a statistic that doesn't seem to be going away.
"A lot of people don't like going outdoors to smoke but it is much safer to do so and that's why we are urging smokers to take it outside.
"Many of the casualties or fatalities we have seen are vulnerable members of society, those with mobility issues or those on medication for whom it is more difficult to go outside.  It is these individuals in particular who I would encourage to take extra special precautions when using cigarettes."
House fires usually start when people are not alert or there is alcohol involved as well as smoking, creating a potentially lethal combination.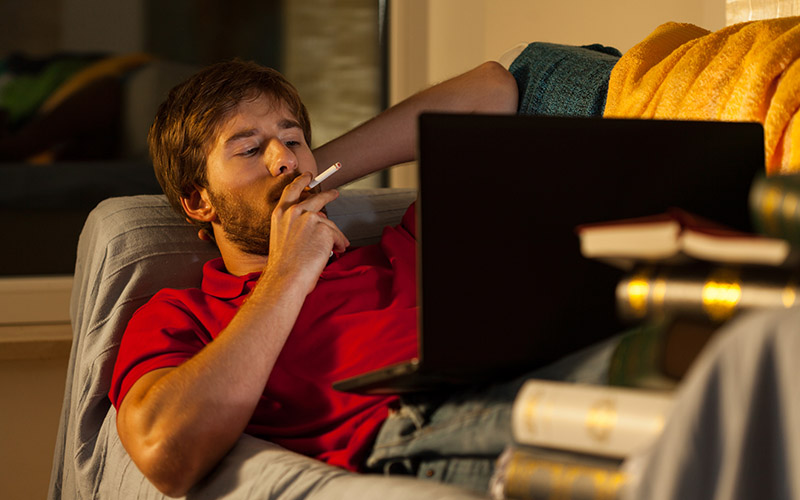 David explained: "In many fires started by cigarettes, people have also been drinking and are sleepy so we would urge people not to have a smoke if they are feeling tired, and only smoke when alert.
"Also, as a lot of fires we attend happen during night-time hours, I would ask people not to smoke in bed, and to put water in ashtrays after smoking to put make sure cigarettes are completely out. Don't throw out hot ashes or hot cigarette ends in a wastepaper bin, as it could ignite."
Having been appointed Head of Fire Investigation for Scotland in January of this year, David no longer attends blue light call-outs but instead witnesses the scenes of destruction in the aftermath of a blaze.
And at the fire-ravaged sites across Scotland, David and his team of specialist investigators try to establish the cause and lessons that could be learned.
He added: "All too often we see the tragic events that have unfolded. We go into the fire debris and look for evidence. It is disheartening to find out that a house fire has been caused by smoking. It is certainly not an enjoyable task but we can learn from every incident and we can use our resources to raise awareness among the people who we need to reach – like the over 60s who are most of risk of dying in a house fire.
"We want to reach out to these people and others at risk, and make sure they have working smoke detectors. We also advise: don't leave lit cigarettes at the side of the bed, and extinguish all cigarettes properly. We also want to encourage family, friends and neighbours of vulnerable people to get in touch and refer them to us so we can carry out a free Home Fire Safety Visit during which we can install smoke alarms for free if needed.
"We want to take action and intervene so people know the risks and take precautions. We want to educate them so they can keep themselves, and others, safe from house fires, particularly those caused by smoking."
To register for a Home Fire Safety Visit:
Call the SFRS freephone number: 0800 0731 999
Text 'FIRE' to 80800 from your mobile phone
Visit www.firescotland.gov.uk to find the number of your local fire station, or complete an online form by clicking here.
Advice for smokers when lighting cigarettes at home:
Don't smoke in your armchair or on the sofa if you've been drinking alcohol or you're feeling sleepy.
Smoke outside. If you have to smoke inside, stand at a window or outside door.
Never smoke in bed.
Make sure smoke alarms are installed and working – check yours weekly.
Always make sure your cigarette is put out correctly.
Pour water on cigar and cigarette ends before putting them in a bin.
Never leave a lit cigarette, cigar or pipe unattended.