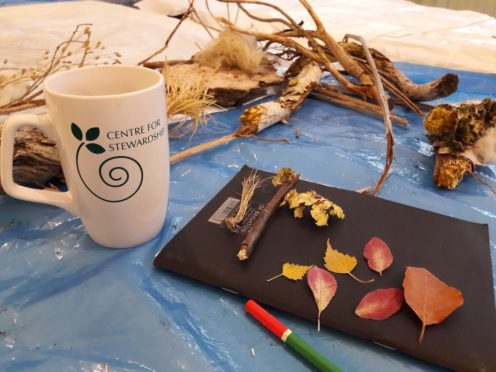 A unique centre in rural Fife brings artists of all kinds together to share their talents with each other and the public. By Caroline Lindsay.
Tucked away in a pretty corner of Fife lies the Centre for Stewardship.
Here, on Falkland Estate, writers, artists and musicians come together to do wonderful things, learning learning how to live and work more sustainably.
Run by the Falkland Stewardship Trust, the centre runs a range of learning programmes around its key themes of wood, food and craft, including Our Bright Future – training youngsters in rural skills – and Simple Shelters, which encourages people to both gain skills while improving their health and well being as well as participate in other projects around archaeology, conservation and heritage.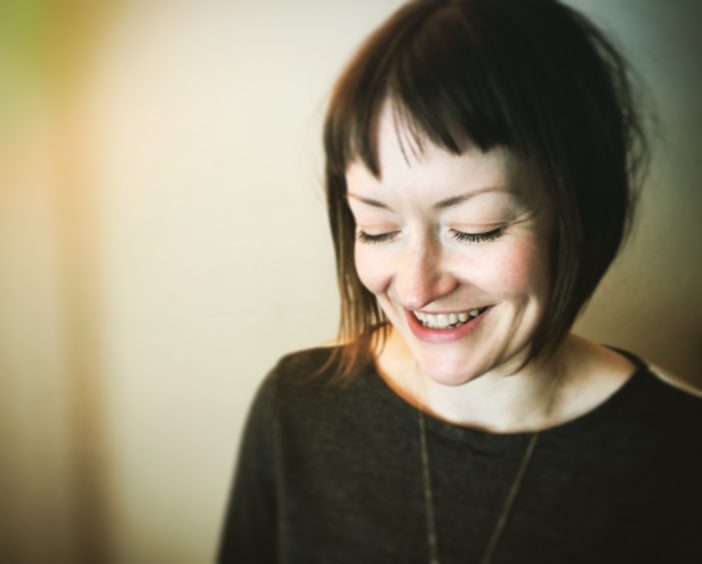 Rebecca Sharp has been involved with the charity for a few years and explains: "Increasingly my own work as a writer and artist has become more about place, landscape and connecting to natural cycles, which is what led me to the centre in the first place."
Running her own creative writing workshops, Rebecca was invited as a freelancer to help shape the creative programme of workshops and events as a way of testing different ways of working with artists and audiences.
"It's about planting seeds – responding to what already works, while seeing what else is possible," she says. "The centre's overall ethos is that everything has to work together. It's about holistic programming so we've chosen themes and programmed activities that connect to the seasons. For spring we will have themes of emerge, inspire, renew, following on from winter's themes of rest, seed and nourish."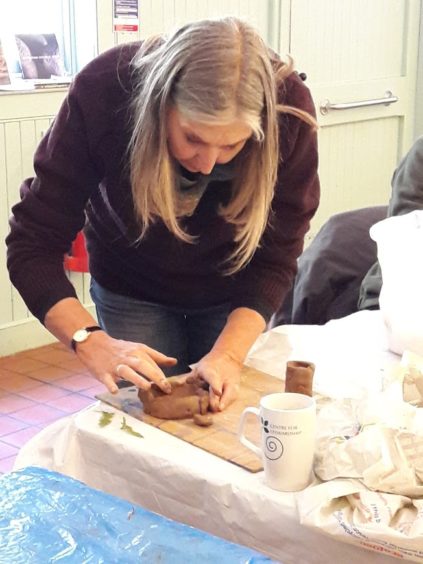 Workshops range from visual art and crafts of all kinds, creative writing and nature-based and outdoor activities to food, health and herbalism, musical events and poetry, and projects that combine creative practice with walking, archaeology, landscape and bush-craft, so there really is something for everyone.
"The shorter activities might be £5-£30, whereas a two-day workshop will be more like £100," says Rebecca.
"Many of our other activities are funded, but where there isn't funding available – which increasingly is the case – we have to look at ways we can be self-sustaining," she reflects.
"We try to promote the idea of a circular economy – we have to cover our costs. Some of our grant funding comes from European sources and the uncertainty of Brexit means that no one really knows what funding will be available post March.
Rebecca's own role at the centre will continue to evolve after the spring – helping to deliver creative outreach projects, funding permitting – as well as continuing her own creative practice.
"It's an ambitious long-term project and the aim is to cultivate 'a place where land gives life to people and people give life to the land'," she says.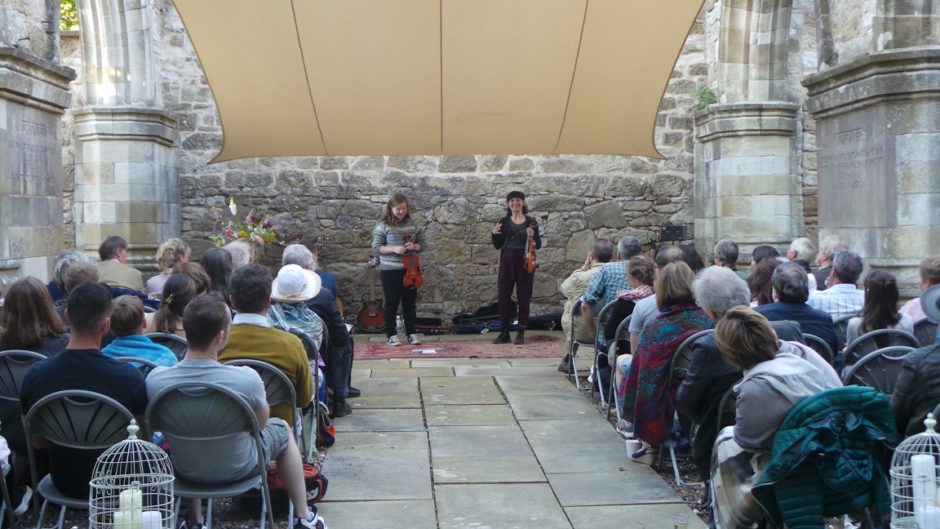 While admitting the centre's location can make it difficult to get there (though, she points out, there are buses to Falkland and trains to nearby Ladybank and Markinch), she stresses that the effort is more than worthwhile.
"The new exhibition space is due to be completed in early summer, there are wonderful walking routes around the estate, and spectacular views of East Lomond hill," she says.
"And then there's the history of the place – the centre offers a wealth of information about Falkland estate and palace, its archaeology, land-use and community.
"The centre can be a place where conversations take place about making meaningful work that connects people, place, skills and creative practice.
"It's about so much more than just being a venue," says Rebecca.
With regular concerts and an annual craft symposium, there's no shortage of lively activities for the public.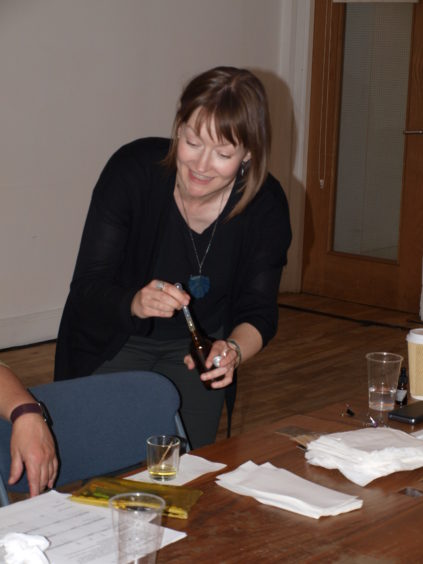 While much of the current programme is for adults, there are activities for children and families dotted through the diary, "so just keep checking," says Rebecca.
"The programme is continuing to evolve and there will always be more events added as time goes on, so keep checking," she advises.
"We're lining up even more workshops, activities and events for the spring – so keep an eye out for things happening from now onwards."
For anyone planning a trip to the centre, the Information Hub at the Stables offers refreshments, meaning you can make a day of it.
"We have also developed a Woodland Hub site in the forest of Falkland that builds on the estate's legacy," says Rebecca.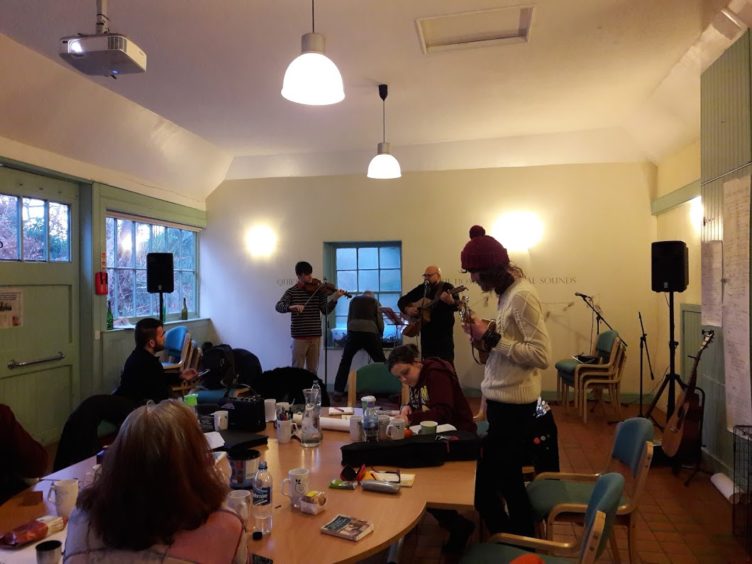 Ask her what she loves most about working with the centre and she replies: "Working with such a dedicated team of staff who are willing to turn their hand to almost anything!  Seeing audiences and participants come away from a workshop or an event clearly inspired by what they've done."
"The range of spaces available means the creative programme can be designed with this in mind and I love being able to devise workshops and events that respond to the history and landscape of the estate – and to bring this into the work that's created.
"It all weaves back into the fabric of the place," Rebecca smiles.
For the theme of welcoming the spring, the launch of the new programme today sees a drop-in workshop 12-3pm at the Stables building; here you write down an intention (like making a wish) and cast it into the bonfire!  Enjoy a 'sunshine tea' (even if it isn't sunny!) – and be the first to grab a copy of the new spring events programme.
Programme of spring events
Circle Dance: for Spring, with Rose Cross.  Group dancing for all ages and abilities. Sun March 10
Songwriting Workshop – with Emil Thompson: Sat March 23d.  Building on the success of the first songwriter's group last December – open to new members, sharing songs and learning song-craft, working towards a wider project called Melodic Landscapes.  Check the website for details – come along to find out more!
Tina Scopa – Exploring Nature through art.  Fridays, 10am-12pm:
six-week course starting April 5.  Details on website.
Simone Kenyon –  April 10, 6.30pm.  Check website for details.  An illustrated talk about Simone's new performance project Into the Mountain and the work of Nan Shepherd.
Dominique Cameron: A walking + drawing workshop! Sat April 13.  Making visual work, books and stories in response to the landscape at Falkland.
Hanna Tuulikki: Sat Apr 20.  A vocal workshop, with lunch and a talk about her other work, including Away With the Birds on the isle of Canna.
Frances Law: May 4 and 5:  Making Archaeology: A two-day workshop with artist Frances Law, making visual work using a range of techniques, in response to Falkland landscape and archaeology.  Including a visit to the dig site, which will be active this summer.
Rebecca Sharp: writing/archaeology workshop: Sun May 19.  Visiting and writing in response to the digs at Falkland, looking at how to construct a poem or prose that mirrors archaeological techniques and ideas.
www.centreforstewardship.org.uk