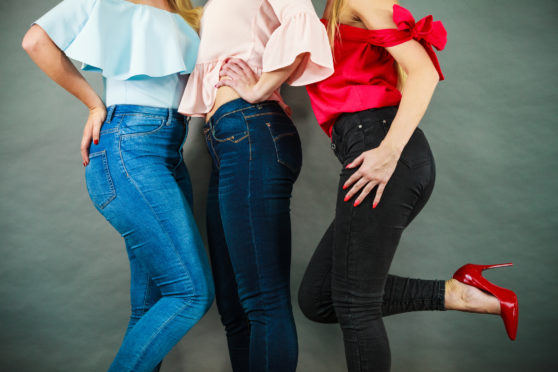 It has been described as 'a lifeline' by its members and that's why so many people join Slimming World.
Become a member of Slimming World and it's not about dieting, it is about 'slimming' and following a healthy lifestyle, without giving up on all the delicious foods we love – and without ever feeling hungry. That is why it is a popular choice with men and women across Angus. And, because each of the clubs' consultants are slimmers themselves, they have empathy for every single member.
Like you, these consultants and other members have felt apprehensive about joining a club, but they have never looked back. With the help and support from other members, they have transformed their lives, as well as their body shapes.
Here, we hear inspirational stories from the Slimming World team of consultants about how their lives have changed for the better since being introduced to this weight management programme.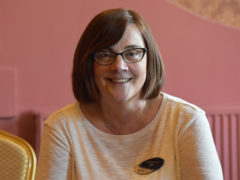 Rae
Having reconnected with old friends after 30 years, I found myself in a sad place as I last saw them in my 20s and at a size 14, but now at fifty-something, I had ballooned to a size 22.
Slimming World was my lifeline to achieving my dream weight and being who I really wanted to be. I was then able to reunite with friends in a much better place.
From day one it was so easy and I really worked with my family as well, and I love being able to inspire others to feel how great it is to feel like I do.
I wasn't looking for a change of career, but is has totally changed my life in every way.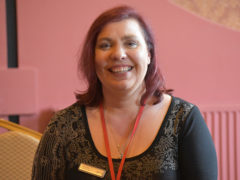 Carmen
Similar to a lot of people, I joined Slimming World as I wanted to be slimmer and healthier. I had tried a lot of different things to lose weight, but I felt hungry a lot of the time. One of my friends was going to Slimming World, so I went along too. That was about 11 or 12 years ago, and I have never looked back.
There is no way anyone should be hungry on Slimming World as you can eat so many things – it's not all cottage cheese and lettuce! That's why men especially like it. I love food and Slimming World opened so many doors for me.
I have been a Consultant for eight years in June. When I joined I helped with the weigh in, and then when our consultant was leaving, I became the new consultant – I didn't plan it though.
Slimming World has become the majority of my life and I love it, even if I won the lottery, I would still do this job.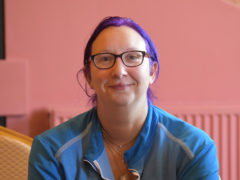 Charlotte
I was at my heaviest and needed to lose weight for self-esteem and health reasons. I listened to Carmen's passion about being a consultant and wanted to help people as well as being self-employed.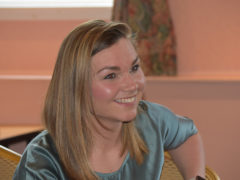 Hannah
I've always struggled with my weight and have done every fad diet going, but when always put the weight back on, plus some! After having my two kids, Ben and Heidi, I had piled on the pounds and felt like a frumpy, fat mum. What I saw in the mirror wasn't me. I decided something had to change and rather than a fad diet, I needed to permanently change my food choices so I could get to my dream weight and stay there.
So, I became a consultant three years ago to help other achieve their dream.
I know how it feels to look in the mirror and cry but when I joined Slimming World, it completely changed my life, for the better.
Not only did I reach my dream weight, I kept it off. It's a fantastic career that has also worked perfectly around my family.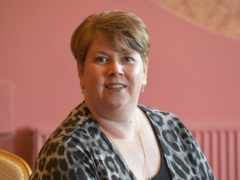 Dawn
I joined Slimming World before a family wedding because I wanted to learn how we could all eat together as a family and help my children grow up to be fit and healthy and not struggle with their weight, like I have.
I love the food and the lifestyle that Slimming World gives you so when the opportunity came up to be a consultant, I jumped at the chance. I am now able to spend time with the kids and do a job I love.

Angie
My brother had a heart attack. I felt unfit and I couldn't get into nice clothes. I enjoyed helping on the Slimming World social team and the time was right to try something new, so I became a consultant as I know I could help and relate to others.

Alison
I joined Slimming World as I was very unhappy with my size and I didn't like myself very much. I went to Ascot and I had a lovely outfit, but I felt I didn't look good. A friend recommended Slimming World and told me about the Arbroath group, so I joined.
I liked helping in the group and I firmly believe in Food Optimising. I was invited to an Opportunity Event and I thought it seemed like a good idea, so I came out of retirement and became a consultant.

Gill
I found Slimming World when I noticed a friend had lost weight and asked her how she had done it. My weight had gradually crept up after years of
shift work and then pregnancies.
Food Optimising helped me lose weight, find myself again, and a new career into the bargain! It has changed my life! I love supporting my members as they change theirs. Seeing their joy as they get their weekly losses and hearing their 'non scale victories' is like no other job. It's fabulous!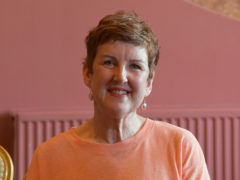 Pam
I joined Slimming World feeling miserable, frustrated, old and frumpy. I'd lost my sparkle.
I had joined Slimming World four times before, but this time I learned to stay with the group – it really makes all the difference, and this was the route to success.
I'd initially lost half-a-stone myself, then with Slimming World's help, I lost a further two stone and I hit my personal target. I love how Carmen – my consultant in Montrose – inspires and motivates everyone and I realised this is what I want to do!
*If you have been inspired by these stories and would like to take the first step towards your weight-loss journey, or work towards becoming a consultant, visit your local Slimming World club. Click here for more details.