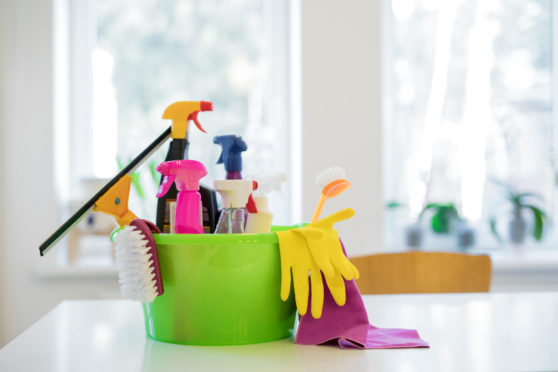 OF course, you wouldn't expect a man of my humble station to be employing a cleaner. It's like a tramp employing an accountant. But I did it as a courtesy to the people buying ma hoose. Could have done it myself but things always look messier after I've "cleaned" them.
The modern business of getting a cleaner was an eye-opener. I'd envisaged hiring a lone operative, someone grateful for the work coming in and doing a decent job for a decent rate.
But the lone cleaner hardly exists any more, except, I guess, by word of mouth. Online, which is where we tend to look first these days, everything you find is run by corporations. You'd see ads with apparent local numbers and personal names, but be redirected to some corporate voice down south, speaking in impersonal tones and asking you to hold while they check if one of their busy executives might be able to fit me in (and most couldn't)
I thought the prices crazy: I was quoted £270 by one for cleaning my wee suburban semi. Thinking this was nuts, I demurred, but still ended up spending £200, the best price I could get. It was nearly six hours' work, right enough, and the lassie – from eastern Europe – did an excellent job.
But, my, how the cleaning profession has changed. It's big business now. Big culture too. So-called "cleanfluencers" online have huge followings for their cleaning tips, and some make a fortune from advertising brands.
Folk are genuinely interested in the subject and, indeed, cleaning has become almost a hobby. You could pick a worse one, right enough. It's satisfying to see something all buffed up and shiny.
I don't know if you've noticed, but the trouble with cleaning is that everything just gets dirty again. The same principle occurs with gardening. You mow the grass and, a week later, it's back up again. I'm sure there's a moral in this, some lesson about human existence. Our lives are spent on Sisyphean tasks.
Gardening has also gone the way of cleaning – to a lesser extent, admittedly, but there are plenty of horticultural conglomerates about. And some of the prices I've heard quoted! Again, it's completely changed.
When I did gardening in my youth, you hardly made a bean because there were so many doing it on the black economy (during the Thatcher years, people signing on the dole and working on the side) that it kept the prices down. Thankfully, that at least has changed (as far as I know).
The thing is, I agree in principle with the new earnings of gardeners and cleaners. Why shouldn't people doing demonstrably useful, hard work not be paid handsomely? I'm sure some still aren't: faithful, low-key independent operators with a regular clientele that they've had for years. And, indeed, I expect the big companies take most of the income from those working for them, leaving the cleaners with less than you'd think.
At any rate, the world is moving on, as it does, and it might be better tipping it upside down altogether so that the bankers, speculators and BBC bosses work for tiny fees.
In the meantime, the would-be purchasers of my house pulled out, after stringing me along for three months, meaning my cleaning fee was … money down the drain!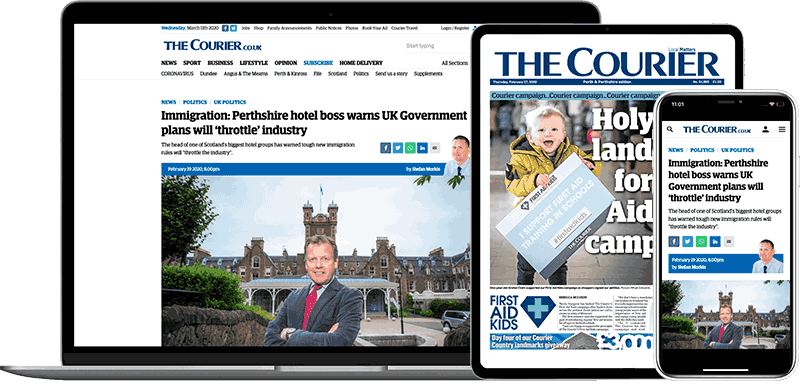 Help support quality local journalism … become a digital subscriber to The Courier
For as little as £5.99 a month you can access all of our content, including Premium articles.
Subscribe