Michael Alexander speaks to TV presenter and journalist Fiona Bruce about the return of the Antiques Roadshow to Dundee.
It's 11 years since the Antiques Roadshow filmed at the Caird Hall in Dundee during Fiona Bruce's first year presenting the series.
Valuations sought by the public that year included a signed photograph of 19th century St Andrews golfer Old Tom Morris valued at £2000 to £3000, and a writing slope/copying machine dating from 1790 valued at between £12,000 and £15,000.
But as the much-loved BBC programme returns to the city on Sunday June 23, this time inviting the public to have their antiques valued at the ironically almost brand new V&A, Fiona explains why it's virtually impossible to second-guess what items might be brought in.
"The last time we filmed in Dundee I saw a "pearly pig", which is a moneybox," she recalls.
"I believe it was used in the council to fine town councillors if they couldn't be bothered to turn up for a meeting, so it must have had a few bob in it!
"I remember talking to a man who had a huge Radio Times Collection – he started to collect them as a child and he'd collected around 300 copies, including some really early ones from the 1930s.
"It's interesting when we get items from the local area.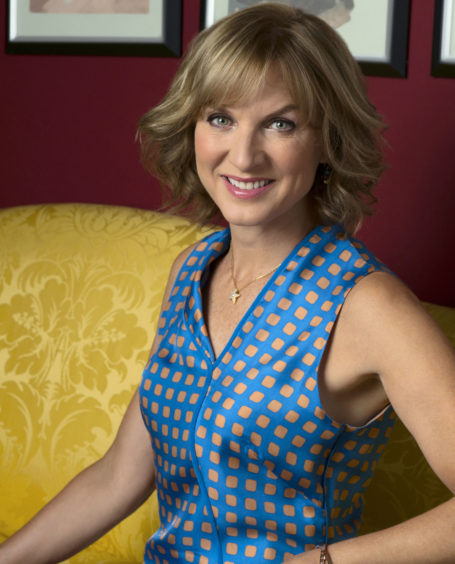 "I'd love to see some really interesting items turn up perhaps related to Dundee's jute making history or even items from The Discovery's voyage to Antarctica!"
Born in Singapore to an English mother and Scottish father with roots in Moray, Fiona, 55 – an Oxford graduate – joined the BBC as a researcher for Panorama in 1989 and went on to become the first female newsreader on the BBC News at Ten.
Other flagship programmes she has presented include the BBC News at Six, Crimewatch, Fake or Fortune and, since January, she has been the presenter of the BBC One programme Question Time.
Her lifelong interest in antiques was evident when she appeared on BBC Two's similarly named Antiques Show from 1998.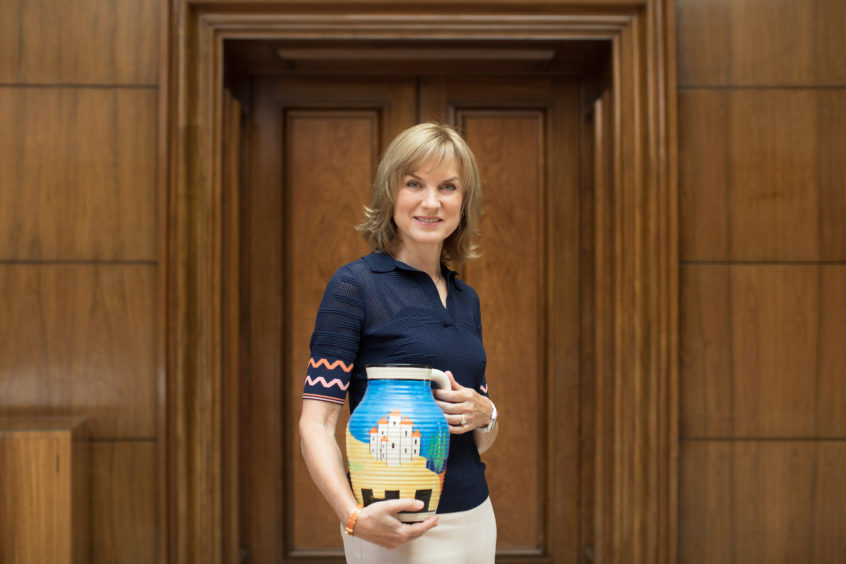 However, she admits she has learned a lot more about antiques since getting the "dream job" of presenting the roadshow in 2008.
"I feel incredibly lucky to have spent the last 12 years working on the Antiques Roadshow," says Fiona, who has her own collections of paintings and also collects 'samplers' which are Victorian pieces of needlework usually done by children in a workhouse to show that they have a skill.
"I love doing it and I've had so many highlights from over the years.
"My personal favourite would probably have to be when a man of the cloth turned up with a painting, which he thought might be a Van Dyck.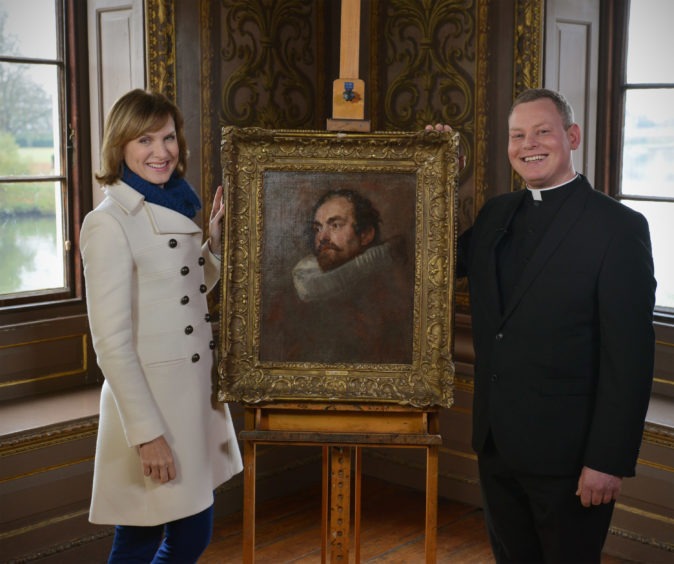 "I looked at it – and I was making a programme about Van Dyck at the time – and I thought it had the look of the genuine article.
"And so we had it examined and my hunch turned out to be right.
"It has been proven to be the case and it is now being exhibited as a Van Dyck.
"I can't imagine that will ever happen to me again in my lifetime and it's definitely a highlight for me."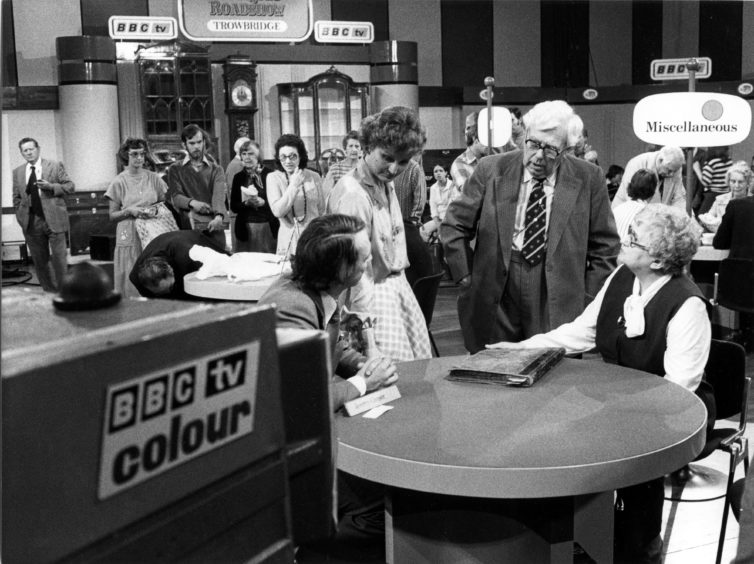 Starting-off as a 1977 BBC documentary about a London auction house doing a tour of the West Country in England, Antiques Roadshow has been running as a series since February 1979 and has spawned versions in other counties including Canada and the USA. The format is simple – antiques appraisers travel to various regions of the UK, and sometimes beyond, to value antiques brought in by local people.
Fiona, who used to watch the show with her parents as a child, says that after 42 years, you might think people would somehow run out of things to bring in.
However, she is happy to report that is not the case!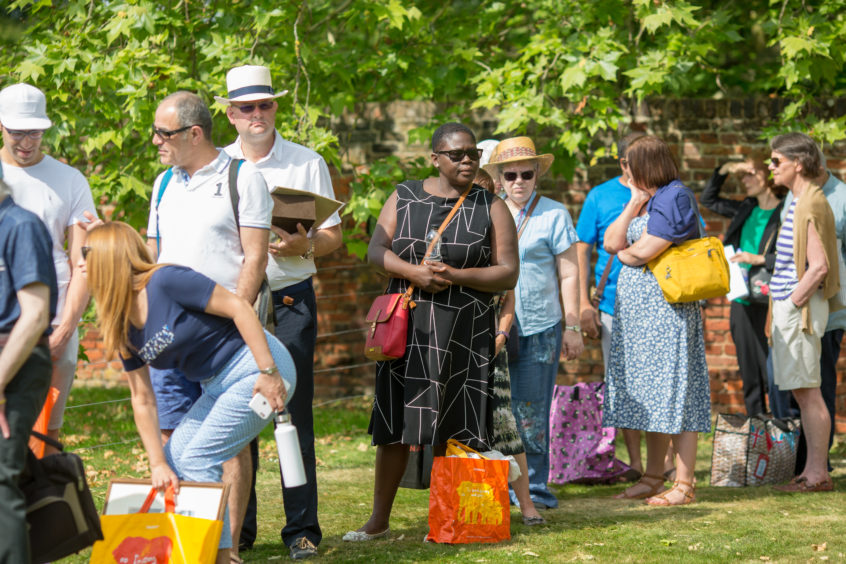 Thousands of people still come along and the show still finds the most remarkable objects.
"We never know what is going to turn up and that is the great joy of the programme," she says.
"We will also see everybody who comes along. It is amazing that there are wonderful items still out there and that the show, which has been going 42 years, has not unearthed everything there is to unearth is really quite surprising.
"People still bring along things that are just extraordinary and it's a great pleasure so see them and hear their story."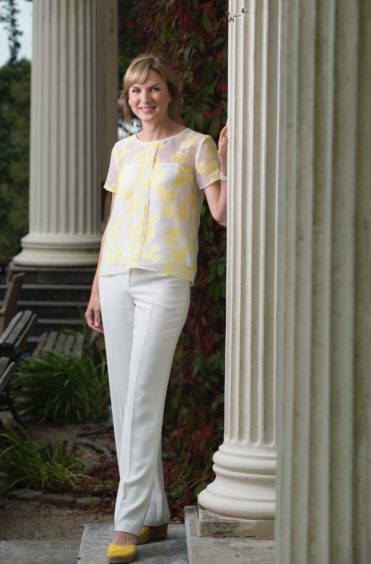 During production, Fiona usually arrives at the venue the day before the roadshow and usually does a bit of filming then for the programme introduction.
The production team have a meeting that evening then the show is filmed the following day when the visitors come along.
While people are welcome to turn up on the day, the show asks people to write in-advance to let them know about any special items that they might want to bring along.
The producers then look through the stories and set up to film some items as soon as the roadshow opens.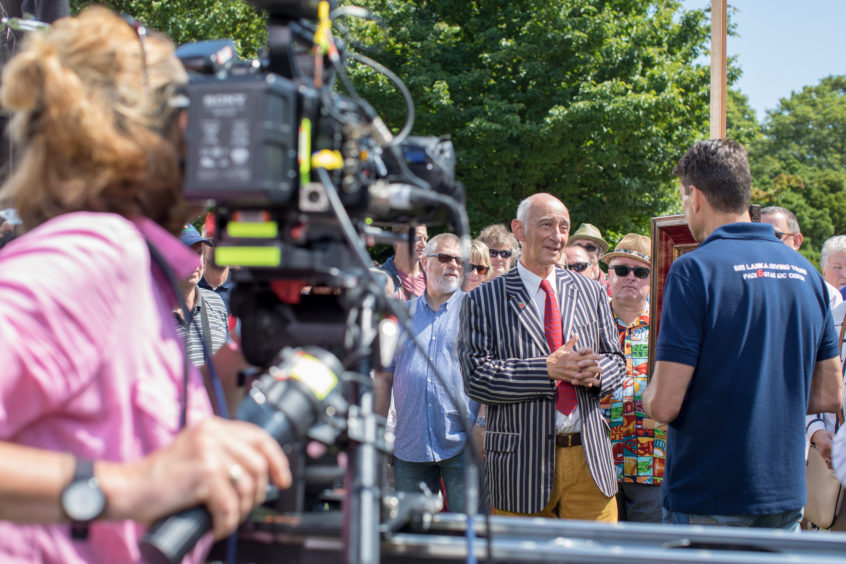 But Fiona is always on the look-out for special or unusual items.
She admits she's no antiques expert. However, as a journalist, it quickly becomes apparent to her what items will make a good story.
Last summer, for example, they filmed at Erddig, in Wrexham and she spoke to three former-miners who had brought in the pit whistle.
This whistle not only signalled the beginning and end of shifts but it also blew if there was a tragic accident down the pits.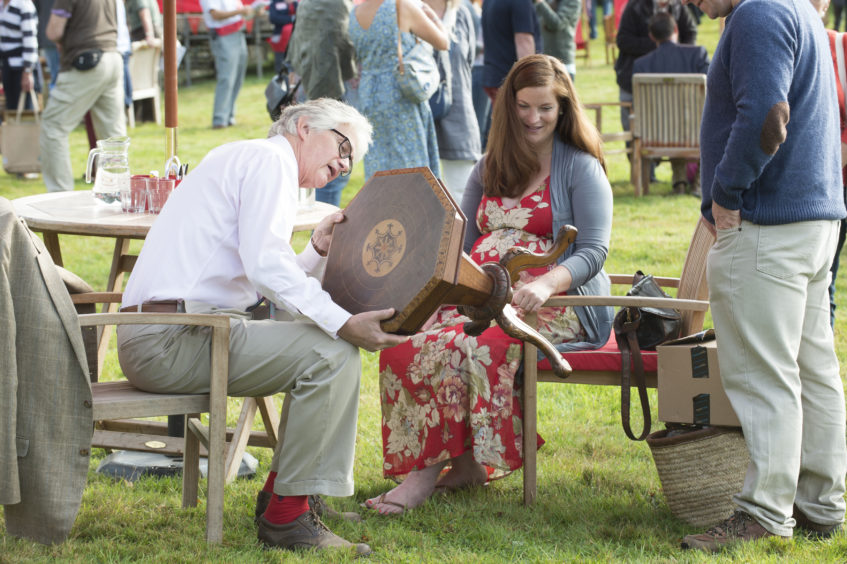 Hearing the men talk about the friends they had lost in mining accidents was very emotional.
"Some of the most moving stories stick in my mind, many I will never forget, such as the man who brought along a set of GI medals from the Second World War," she continues.
"His story began with his finding a cache of love letters written to his mother by an American GI who had had an affair with her while his father was away serving in the Second World War.
"The letters revealed that his mother had had a baby with this man and it became apparent to him that he was that child.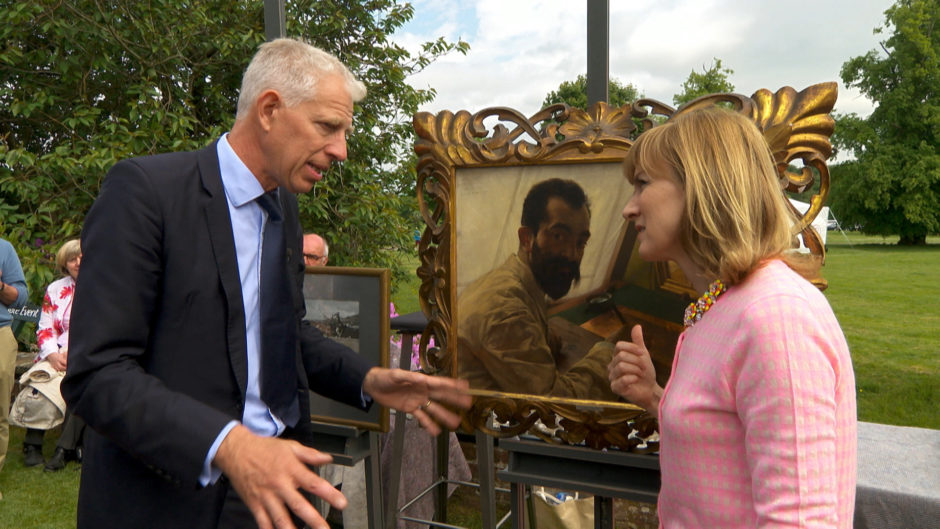 "He tracked down the GI's family in Virginia who welcomed him with open arms and filled in the gaps.
"They told him that his father had agreed to forgive the infidelity and bring the baby up as his own – and indeed loved him as such all his life – and the American GI decided reluctantly to stay away so as not to make a delicate situation even more difficult.
"The GI's descendants knew all about the baby being brought up in Britain and were thrilled to meet him at last. It was a very moving experience for all of them.
"The man came to the roadshow with his American GI father's war medals, which the family had decided should go to his newly discovered son.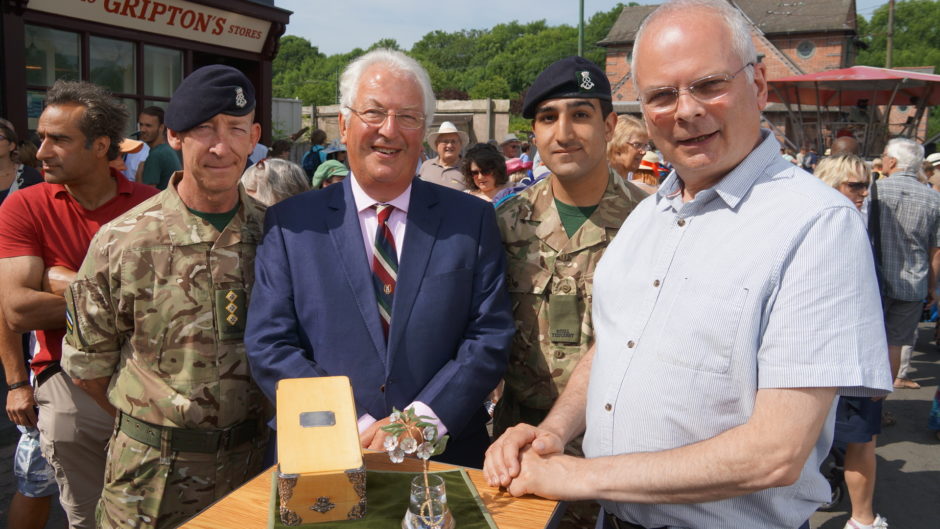 "As the man told me this story he was moved to tears – and who can blame him?"
One of the most significant items of jewellery ever valued on the roadshow was brought along to Black Country Living Museum in Dudley in 2017.
Owned by an army regiment, the Faberge pear blossom was crafted out of gold, jade, diamonds and silver and stood in a carved rock crystal base. It was valued at £1 million!
A maquette of the Angel of the North was also famously valued at £1m on a Gateshead show in 2008.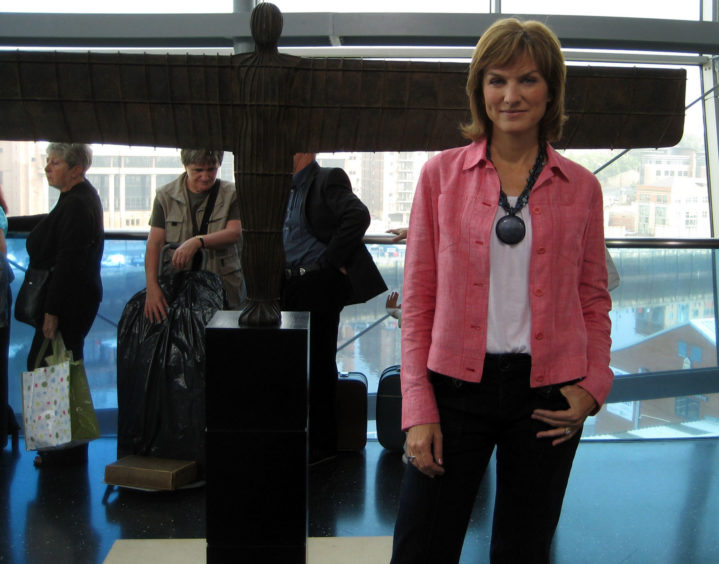 Yet, as the GI story attests, so much of what appears on the roadshow is about the story behind the item and the story of the owner  – the dream combination being great story, great owner, and great value.
Not everything has a high monetary value, of course.
But Fiona says that doesn't matter when a story is told that is incredibly poignant, very amusing or reveals something about ourselves or history that we may not have thought of before.
"If I had to pick the most unusual thing that's turned up in the time that I've been working on the show," she adds, "could it be the man that turned up with a case full of loo chains, just a small sample of his collection?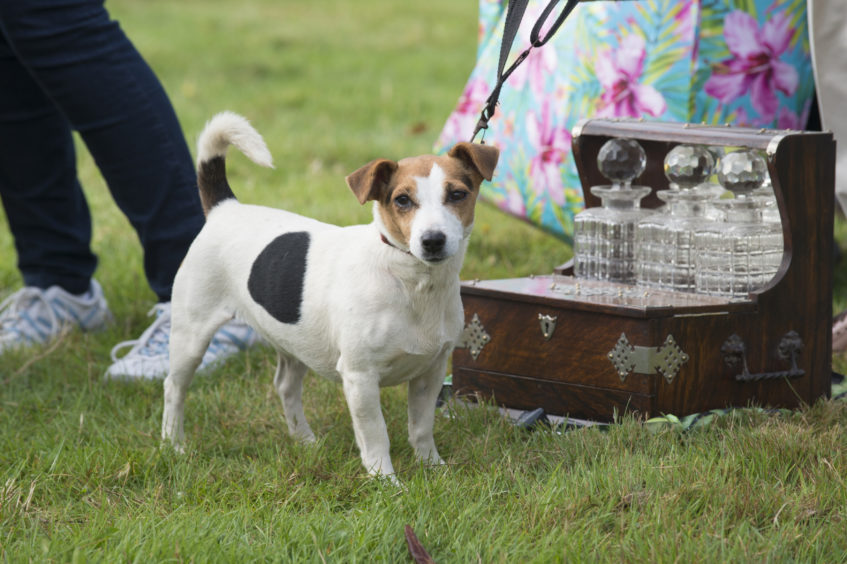 "Could it be the man that turned up not once, but twice with a foetal membrane dried onto a piece of A4 paper that had belonged to his great-grandfather?
"It's called a "caul" and it used to be a talisman against drowning and it used to have some value!
"Or could it be the lady who brought along a potty that had a picture of Hitler on the bottom and when you did a little "tinkle" into it, it played its own little tune?
"Because it was rare, I think it was worth over £1000 from memory."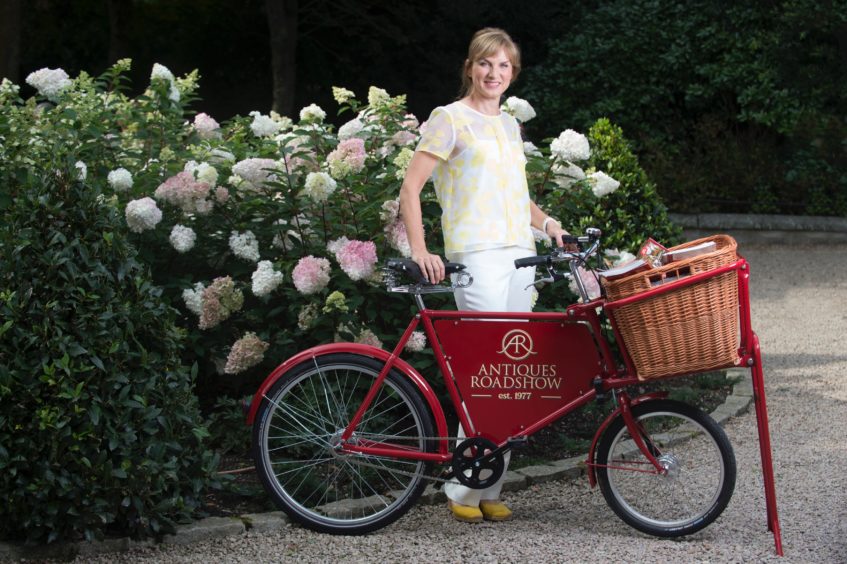 Fiona says that finding herself on a programme that the nation has taken to its heart it is a "rare privilege" and she counts herself "very lucky" to be part of it.
However, when it comes to outstanding career ambitions, she adds: "I'd love to film Antiques Roadshow in New Zealand! We would find extraordinary things there I'm sure from antiques belonging to British settlers to Maori culture."
*The Antiques Roadshow films at V&A Dundee on Sunday June 23. It opens at 9.30 am and last entry is 4.30 pm. Entry to the show is free, everyone is welcome, and no tickets or pre-registration is required.