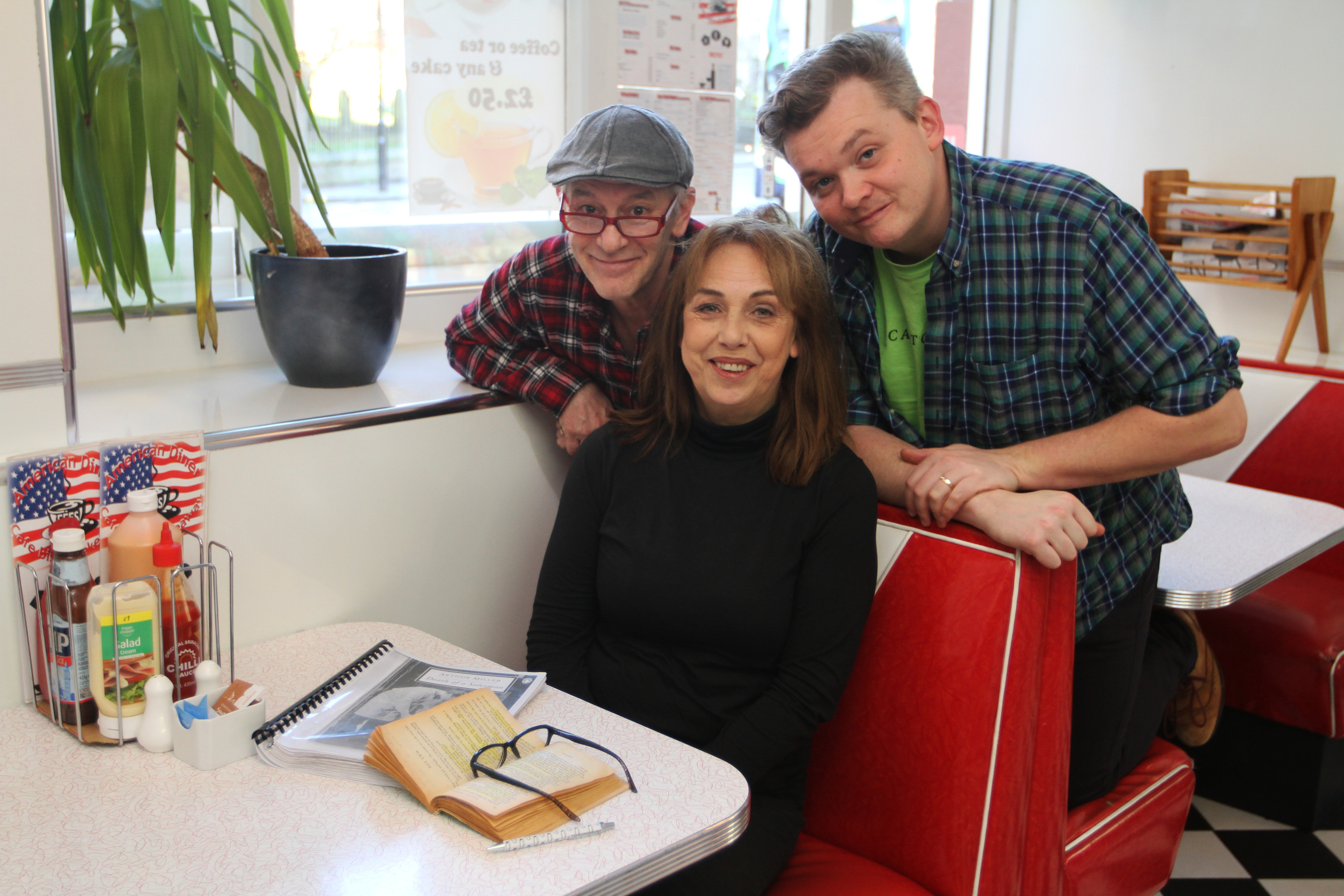 Building dreams out of nothing is just one of the powerful themes of Arthur Miller's emotionally intense Death of a Salesman, the first of Dundee Rep Ensemble's Stars and Stripes themed season.
Widely considered to be one of the greatest plays of the 20th Century,  Death of a Salesman was the recipient of the 1949 Pulitzer Prize for Drama and Tony Award for Best Play.
Almost 70 years on, the iconic play, directed by Dundee Rep's associate artistic director Joe Douglas, is as popular with audiences as ever, taking them on a journey through the highs and lows of the so-called American dream.
Willy Loman, played by Ensemble regular Billy Mack, has provided for his family all his life. With "a smile and a shoeshine" he has taken on the world and won.
As he approaches his declining years, he's forced to face his demons: what is left of a salesman when he can't get a sale?
The personal tragedy of the Loman family is given new life in this innovative new production.
Joe Douglas explains: "In this production we attempt to break from the naturalism which can often overcome the play. The design is more representational, rather than being set in the Loman's house, with the live musical score by Nikola Kodjabashia live on stage providing a surreal quality that allows us to see into Willy Loman's mind.
"The idea of dreams going up in smoke and the Loman's grubbing for their future in the dirt loom large."
Joe explains why the story of Death of a Salesman still appeals to audiences almost 70 years after it was written.
"The title has taken on almost mythical status. So many people have studied it or are familiar with the story, even if they've never actually seen a production of it," he says.
"The play was hugely successful when it was first produced. It arrived just after the Second World War, when the cultural and economic influence of the USA was really taking off internationally, especially in Britain.
"Seventy years on, we're still trying to work out our route through the brutality and dreams that capitalism can impose on the little people."
"I'm losing count of folk telling me it's their favourite play, so you don't want to spoil it for them," Joe smiles.
"Personally, I've been frustrated in previous productions by the naturalistic design elements. The dirt always seemed more important to me, building dreams out of nothing.
"And if the play offers greater perspective on mental health problems and how effective communication can help, then that's a positive thing too."
www.dundeerep.co.uk