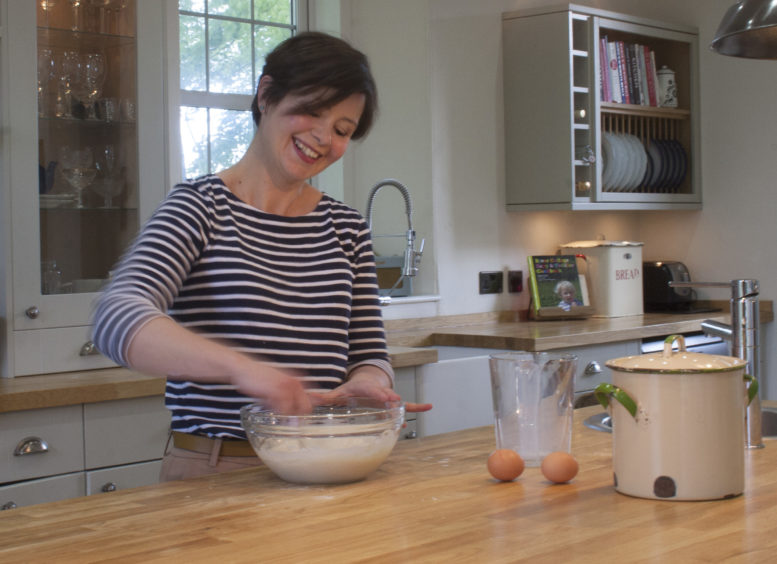 Every fortnight chef and caterer Catherine Devaney shares a recipe using ingredients she's foraged from her kitchen cupboards
It's official. I am eating my way through lockdown. Doggedly working my way through the store-cupboard and deep-freeze; finding moments of intense pleasure in a forgotten bar of white chocolate or a neglected tin of anchovies. A packet of frozen croissants, with a jar of blackberry jelly left on the step by a neighbour, was a blissful diversion from the stomach churning anxiety of the last few weeks.
Long before I made a career out of it, food has been a faithful source of pleasure, diversion and a focal point for memories for as long as I can remember. In the same way that my husband has perfect recall for every goal scored in every Cup Final he's ever watched, I pride myself on a near-photographic food memory.
Holidays are defined by where we ate, Christmases defined by the choice of pudding, with both happy and sad days punctuated by the comfort and joy that food brings. The simple acts of chopping, slicing, dicing and stirring all deliver an easy, restful mindful-ness that has always soothed; which I find myself turning to now more than ever.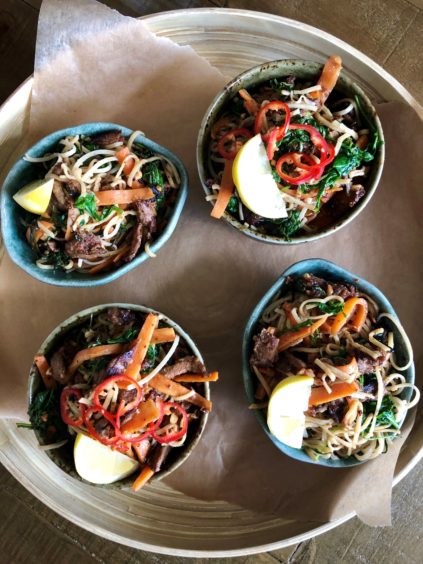 Yet somewhere along the way in the last few years, oscillating between kids' ballet lessons, play-dates, swimming lessons, school pick-ups and the demands of growing a catering business, food for the family was often a quick fix.
More like high intensity interval training (picture the food equivalent of Joe Wickes) than a meander through the park. And despite my best intentions, I was probably just as guilty as the next person of leaving leftovers to languish in the back of the fridge, with a wilting half bag of rocket and the parmesan rind.
So despite the seismic changes of the last few weeks and the disconcerting loss of everything familiar – not to mention the inevitable weight gain triggered by my store cupboard reverence – there have been two incredible positives. First, I'm forced to cook with what I have and only what I have. There's no popping out to the shop and therefore no bypassing the wilting rocket in favour of perkier, greener spinach.
If the unsung heroes of recent weeks – the farmers, producers, supermarket workers and delivery drivers – have managed to get that bag of rocket into my fridge then it must be treated with the respect it deserves!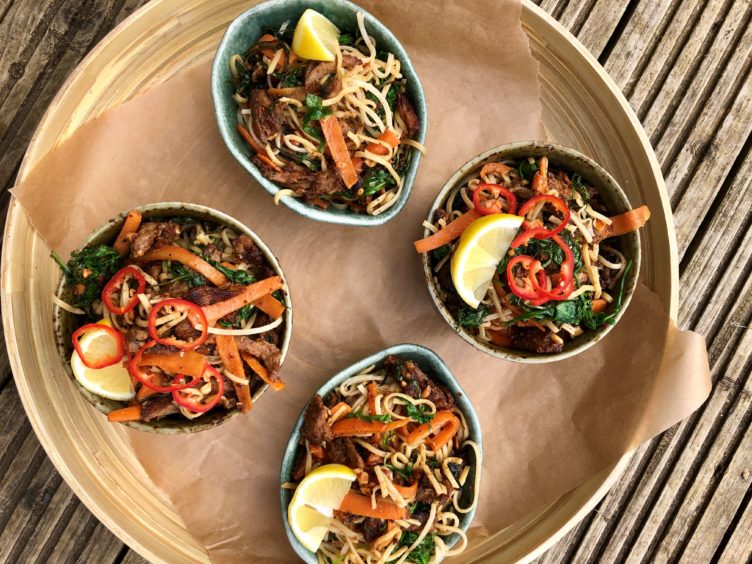 Second, for the first time in what seems like forever, I have time on my hands. True, time that is stretched with the demands of small children cooped up at home, literally climbing the walls and smearing paint on the kitchen table, but I still have time.
With no large events to cater and no canapés to fuss over, I have been rediscovering what it is to cook without prep list, recipe or expectation. To cook for pleasure and to lose myself. Gone is the quest for perfection. Exact quantities are out and improvisation is in.
And so back to that bag of rocket. Here is what I was faced with in the fridge: half a bag of wilted rocket, four slices of leftover roast beef, three carrots, a red chilli that had definitely seen better days and a lemon in a similar state. My store cupboard is possibly slightly better stocked than some, but it's no Jamie Oliver larder, not by a long chalk.
Start by dicing two garlic cloves, or more if you can spare it (remember you're in isolation and breathing in public places is not encouraged, so no one will complain). Toss the garlic in a pan with hot vegetable oil until lightly golden.  Add four handfuls of shredded leftover roast beef. Stir fry until caramelised and beginning to crisp at the edges, then add a large pinch of cumin and ground ginger.
Stir to release the flavours in the spices and coat the beef. Next, reach deep into your kitchen cupboard and find that long forgotten jar of peanut butter (unsweetened – you know the one – even the jar looks brown and healthy) and add two tablespoons. I had a little trouble with the bending down part due to an over-zealous attempt to join the Joe Wickes workout bandwagon, but needs must. Stir to melt and evenly coat the beef, then add six tablespoons of soy sauce and three tablespoons of sweet chilli sauce.
If you are lucky enough to have a lemon lurking at the back of the fridge, add the zest now. Remove everything to a bowl and keep warm, while you stir fry the carrot (cut into thin strips) and lastly the rocket, until crispy.
Toss everything together in a large bowl with cooked noodles. If you don't have noodles, rice would be just as delicious.  And if you don't have rice it would be still delicious on its own, or perhaps with some roast butternut squash or even some chickpeas. I was able to use up the shrivelled chilli, by thinly slicing for garnish. Alternatively you could add this at the beginning, with the garlic, but since the paint-smearing inhabitants of my house are chilli refuseniks I left that one for the grown-ups.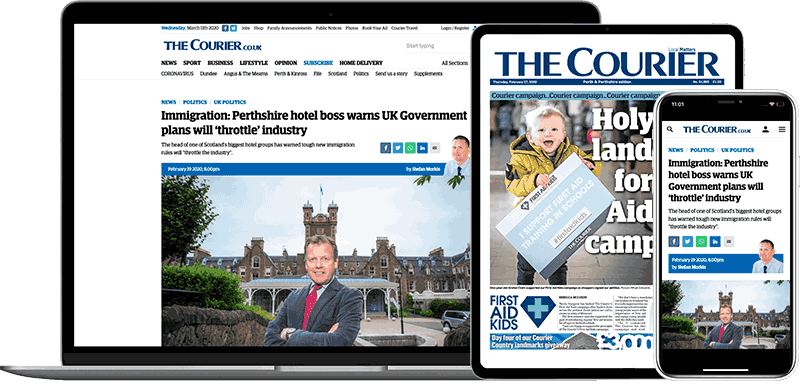 Help support quality local journalism … become a digital subscriber to The Courier
For as little as £5.99 a month you can access all of our content, including Premium articles.
Subscribe