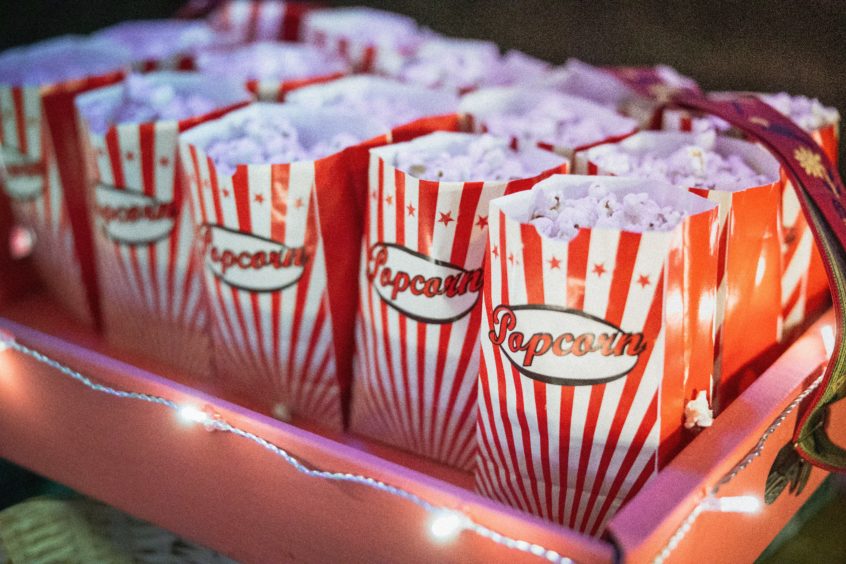 There's no show without nibbles when it comes to watching your favourite films.
There is no denying we're all missing a trip to the cinema.
Picture it. Freshly popped popcorn piled high, a portion of crunchy nachos with gooey American cheese on top and so many ice cream flavours it's impossible not to lose count of – the movies is definitely one of the best places when it comes to consuming tasty snacks.
And although we may not be able to see the latest blockbusters on the big screen right now, that doesn't mean we can't recreate some of our favourite treats at home, after all, it's the food that is the best part about the cinema, right?
Thankfully we can easily access hundreds of movies and TV shows through online streaming services.
So, when it comes to watching movies at home or bingeing on the latest Netflix releases, there's a few snacks you should be sure to rustle up ahead of viewing.
Popcorn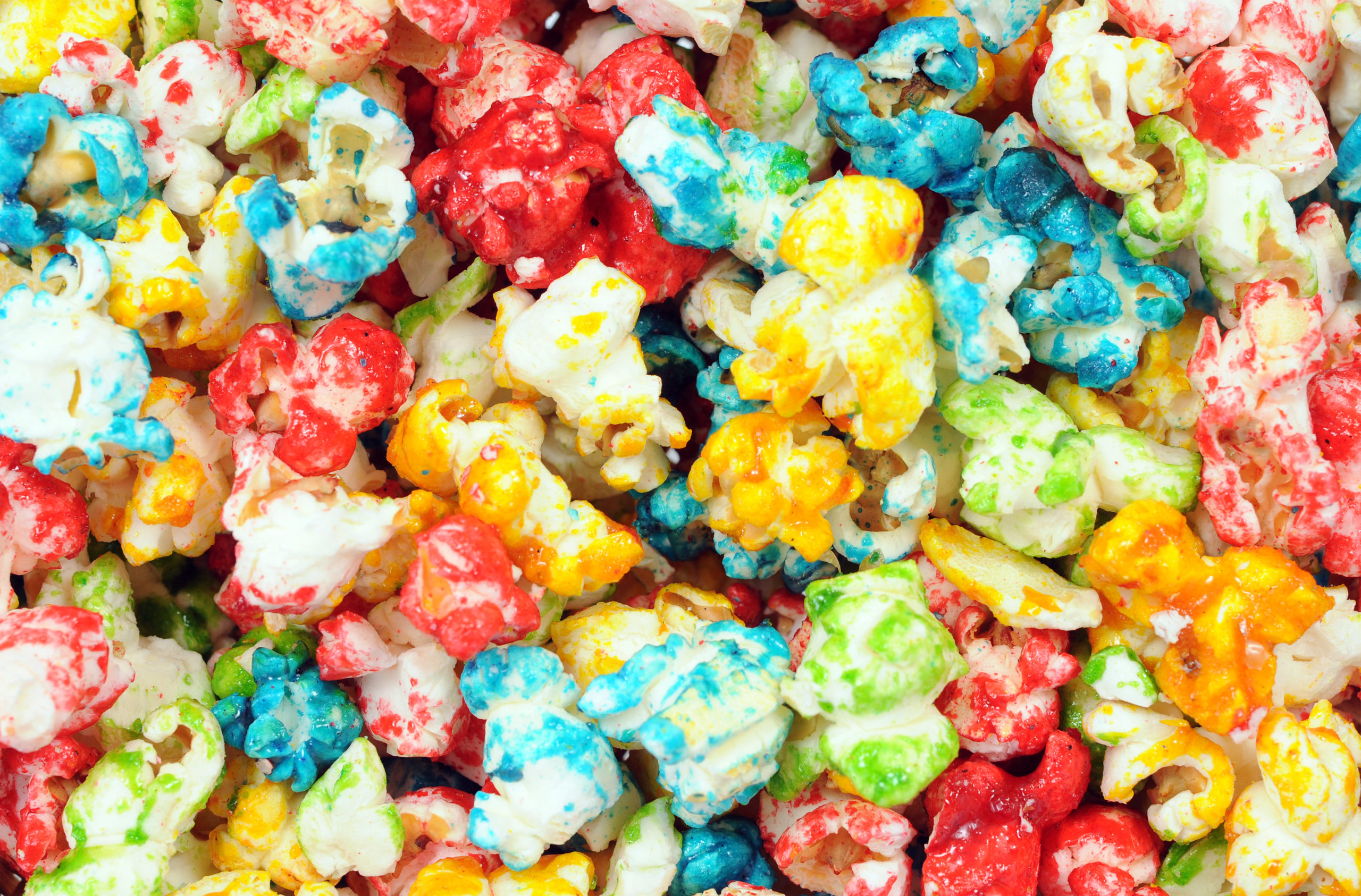 A cinema staple. Enjoyed sweet or savoury you can jazz up it up very easily.
Whether you're buying the kernels and popping them in a pot yourself, or are using pre-packaged microwaveable popcorn, be sure to get creative with it.
From adding crushed pieces of Oreo and sprinkling with sugar, to dusting the bowl off with cinnamon or cocoa powder, not to mention coating the popcorn in hot, freshly made caramel sauce there's plenty of ways to spruce up your sweet version.
Or is you prefer savoury, add some paprika or wasabi powder if you like a bit of a kick. You could also top with a hot chilli sauce and some fresh lime squeezed over it.
But if you're looking for something that 'pops' then try this colourful popcorn recipe.
Colourful popcorn
Ingredients:
1 tsp coconut oil
2 tbsp coloured sprinkles (optional)
750g popped microwave popcorn
80g candy melts (any colour)
80g candy melts (any other colour)
Method:
Pop the popcorn in a microwave.
Melt the candy melts each in a small microwave-safe bowl in the microwave, heating for 30 seconds, stirring and reheating as required. Add in 1/2 tsp or more of coconut oil to make it easier to drizzle.
Drizzle half of the candy melts over the popcorn, add sprinkles and then leave to dry.
Heat the other colour of candy melts and add the 1.2 tsp of coconut oil in again. Toss the popcorn so you can coat the other side with the second colour.
Leave the popcorn to dry before enjoying with your favourite show.
Nachos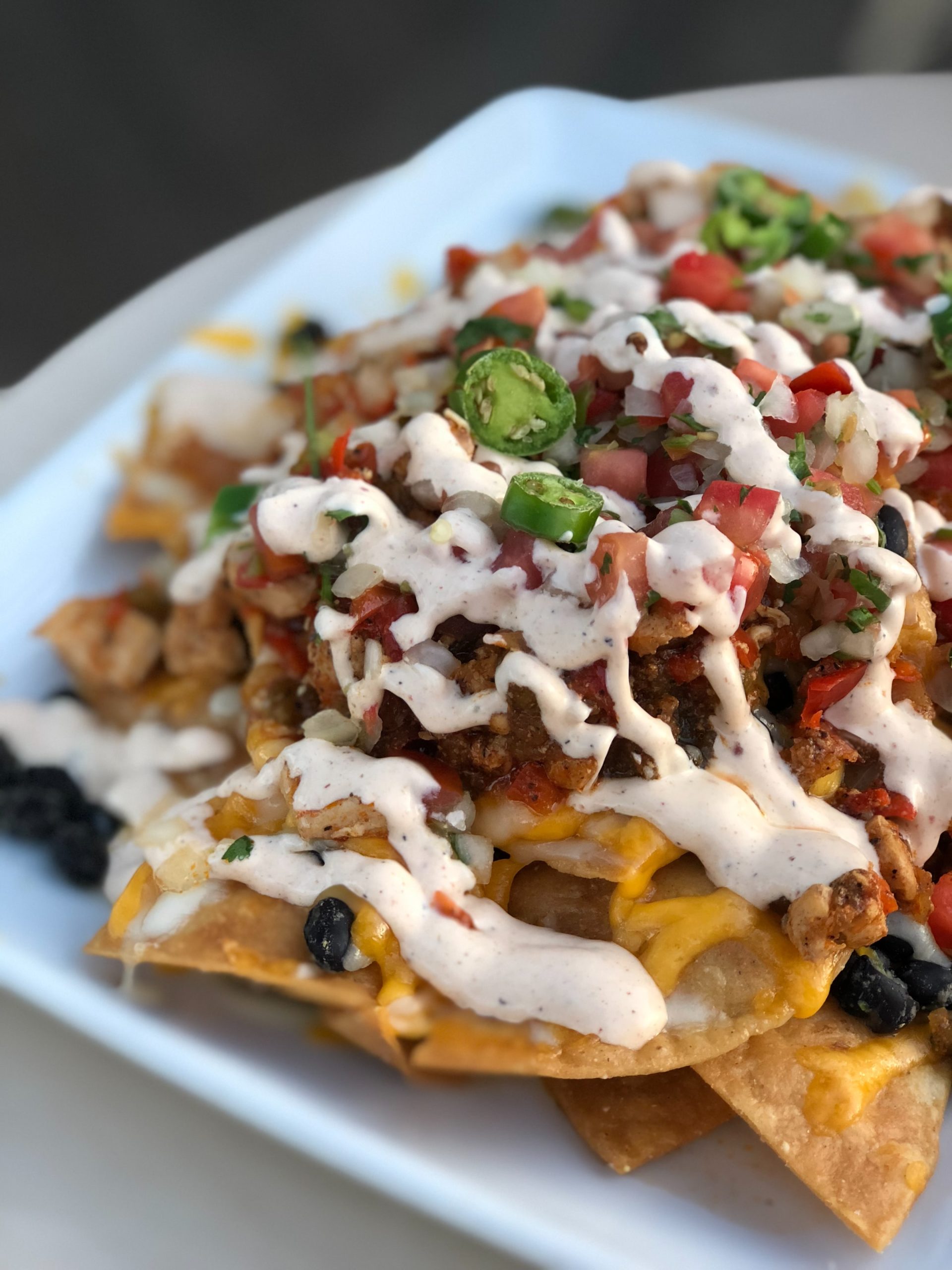 With the luxury of your own kitchen just a few steps away, you can get as creative as you like with your nachos, knowing that you'll be able to serve them up piping hot with melted cheese oozing all over.
If you're looking for something a little light and traditional, stick to just adding salsa, guacamole, jalapenos and sour cream on top. If you really fancy indulging, why not cook up a batch of chilli or add some pulled jackfruit or pulled pork to top it off. You could always add in black or refried beans, or some additional freshly chopped spring onion, avocado, coriander and tomatoes to bring fresh flavours into the mix.
Hot dogs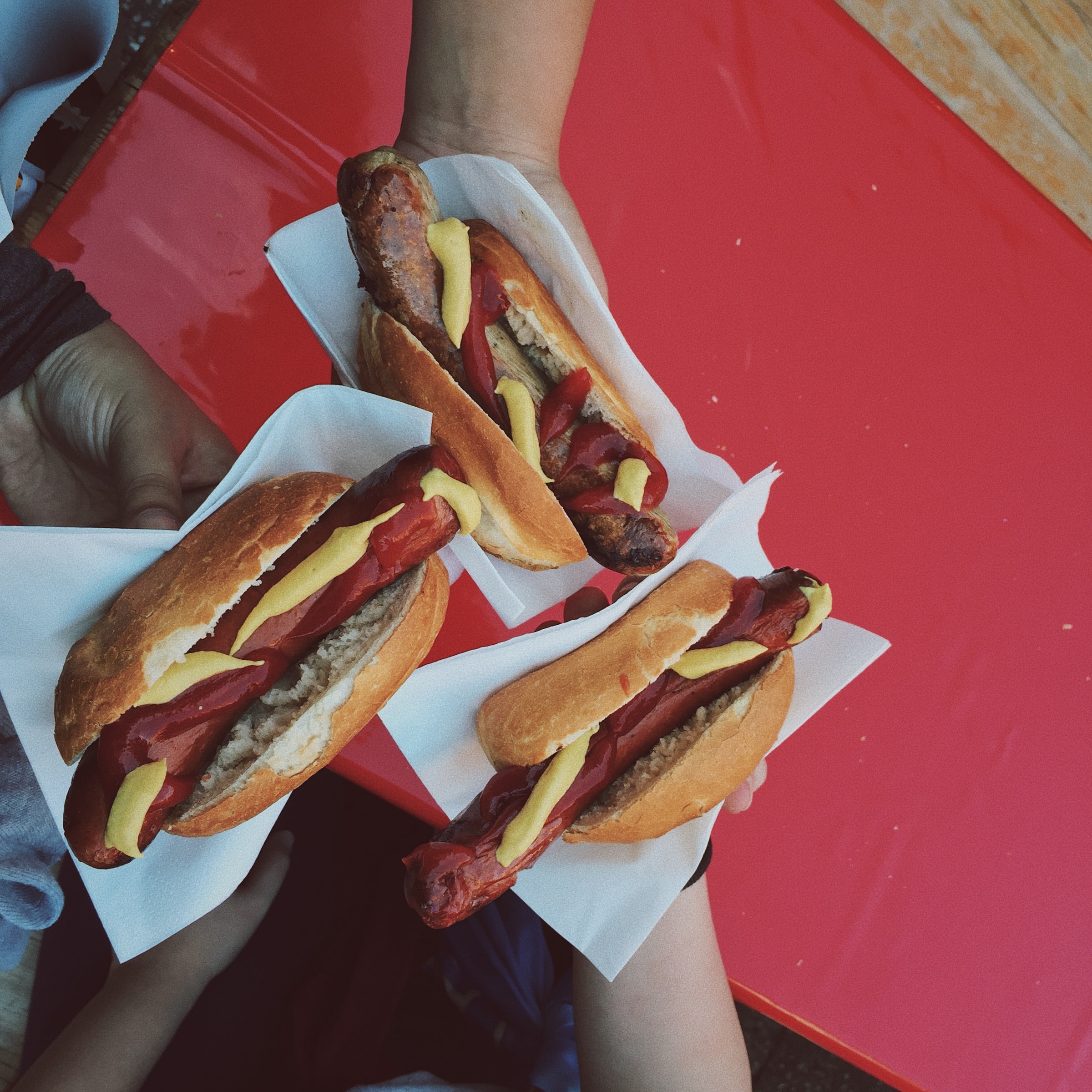 While hot dogs are very much a go-to for those with an appetite, this tasty (albeit messy) snack is perfect if you've not managed to grab a bite to eat, or are seeing a movie over dinner time.
But with the luxury of the kitchen being so close and no one being able to see you struggling to eat it, tucking into a hot dog in your own home sounds like the perfect way to kick off your Netflix or Amazon Prime marathon.
If there's a few of you, why not make mini sausage rolls instead? Perfect if you're looking to snack on a few different dishes. All you have to do is preheat your oven to 200 °C, roll out 500g of puff pastry – bashing it a little to get the pastry puffy when cooked – and cut into 16 equal rectangles. Once you've done this brush one end with a little beaten egg and lay a piece of seasoned sausage on the other end. You'll need eight sausages for this. Roll the sausage in the pastry and put in the fridge for 20 to 30 minutes to harden. Score the tops for decoration and brush the rest of the beaten egg over and bake in the oven for 25 to 30 minutes. Remove and share around with everyone.
Ice cream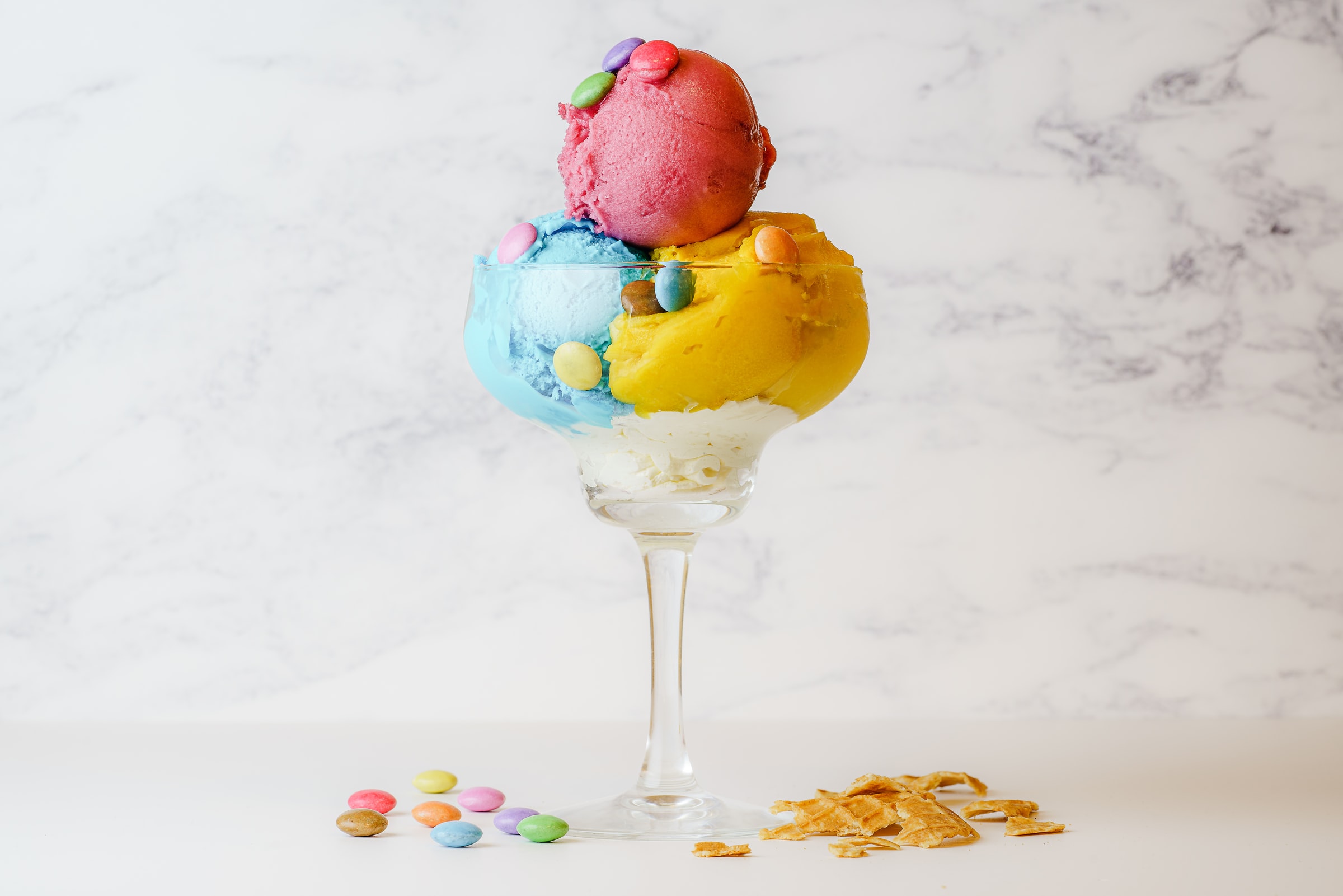 We may not all have access to an ice cream maker at home, but that doesn't mean we can't buy some of our favourites while out at the shop and get creative with the toppings. Why limit yourself with just a few when the options are endless? Set up your own toppings station and make it an experience for all the family featuring sweeties, honeycomb pieces, marshmallows, sprinkles and more.