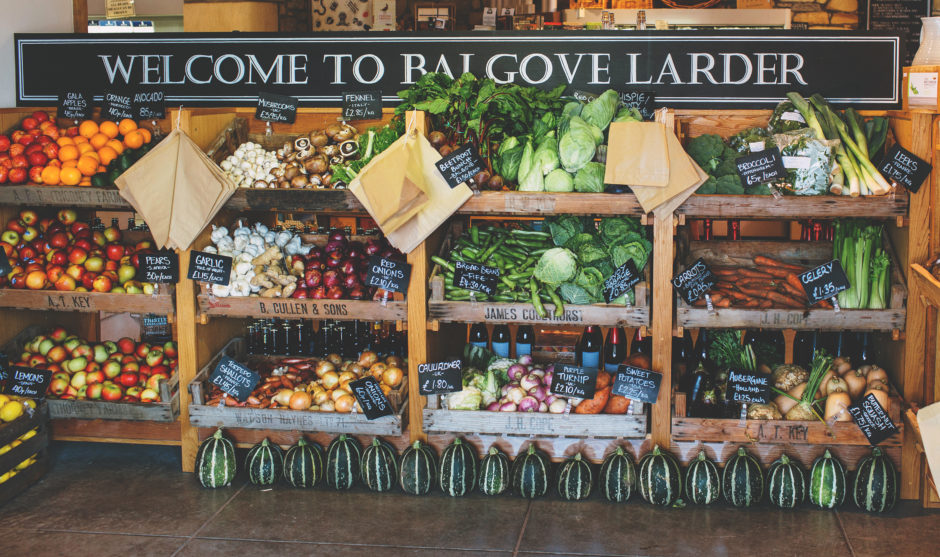 When supermarkets were under immense pressure to fill shelves at the start of lockdown, it was online grocery stores who stepped in to save the day. Julia Bryce finds out how they rose to the challenge.
Not only did these local firms keep shelves as full as possible, they continued to support local food and drink producers, giving smaller businesses an even greater opportunity to shine.
Although they were not traditionally designed to be the main source of income, many of these business's websites have now turned into their shop window, showcasing what they have to offer.
From dairy, meat and store cupboard items, shoppers can now get everything they need delivered to their door right at the click of a button.
One businesswoman who was keen to highlight local producers through her new venture is Ellie Sinclair, owner of Aberdeenshire sauce firm VegCo.
Launching The North East Food Hub – an online farmers' market offering a range of products from a variety of local producers – a few weeks ago, Ellie was shocked to receive more than 158 orders in her the first week.
Eliie Sinclair, founder, said: "The demand was immense. It was overwhelming but worth it all in the end. It was a really tough week getting through it all as it was totally new to us – but we managed. Week two was a lot easier, we changed a couple of processes behind the scenes and it has made such a difference.
"Most of our orders are actually pretty widespread. We seem to be retaining a lot of repeat customers, which is really why we are doing this. We have a great group in Fraserburgh/Peterhead, another strong group in central and west Aberdeen, as well as two growing groups in the Keith/Huntly area and Aberdeen north including Bridge of Don, Balmedie, Ellon and Newburgh."
Stocking a range of items, Ellie says it's the basics which are proving popular with customers, and has also been adding new items as a result of customer feedback.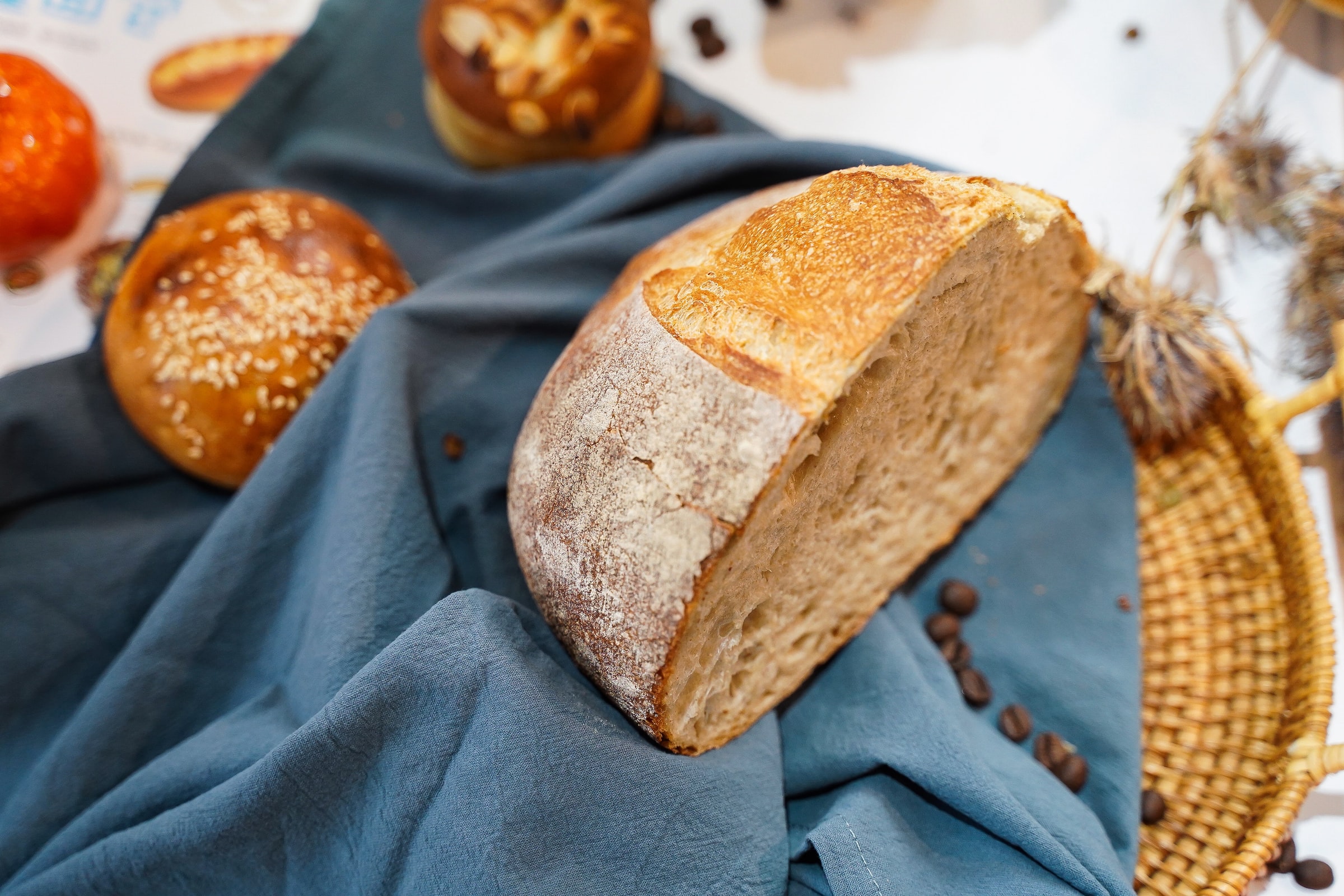 "Our customers have been buying such a wide spread of products which has been really good to see. The basics like milk, cheese, bread, vegetables and meat are flying out, but with all of the producers adding products weekly, it is really keeping it fresh and interesting.
"Some of our customers have been making suggestions as to what they'd like to see on the market, too. There's some products which are seasonal, but the demand for most is good.
"I think we are providing a service that is key just now. It is a great feeling to know that you're helping out so many people. Yes, it's tough going, but it really is worth it. I am hugely proud to be representing and promoting local food but I couldn't do it without the strong team of producers I have supporting me.
"We are looking into options to potentially continue this once lockdown has been lifted. Once everything goes back to normal, we have been looking into 'collection points', rather than all delivery. However, the delivery option would still remain. We will have to see how it all works out once lockdown is over, but I would like to see it continue."
Ian King, a director of Meet the Meat, a butcher and fine food hall in Aberdeen, has also seen a huge rise in a variety of their products, including vegetable boxes which have increased by hundreds of orders.
He said: "To start with, people were mainly looking for basics; mince, chicken, sausages, things you'd stock the freezer up with. Our vegetable boxes then went from around 10 per week to around 300 while the supermarkets seemed short. We have had lots of comments about the size and quality of the vegetables we sell. We have someone working 30 hours a week purely making up veg boxes.
"Then we started to see people buying a lot of the store cupboard basics we sold, so we introduced these to the online store and have seen sales of these kinds of products increase three-fold.
"We also had lots of people buying our wines and beers, so again added this online. A week or two into lockdown, people were looking for different meals and treats again, so we began reintroducing these lines as we'd cut back due to inability to keep up with everything. Now we're back to selling pretty much our full range again and seeing people buying much more of their produce from us."
While the store has remained open and busy throughout lockdown, the online shop, which traditionally counts for 10-15% of Meet the Meat's trade, has seen a surge of new customers swarming to it.
"Our online/delivery service used to be about 10-15% of our trade but we've seen that change to around two thirds of our trade," said Ian.
"It's been a great opportunity to test out our platform which has held up really well, but we've had to adapt very quickly. We've had to take on five additional staff to keep up with demand.
In the last two weeks of March and the first week of April we had over 1,000 online orders. In contrast, in January and February we had a total of 108."

Ian King
"What we're seeing now is that rather than ordering just a meat pack, customers are taking advantage of the rest of our ranges of prepared meals, alcohol and store cupboard items. I think this saves people from going out and buying in the supermarkets and they see the value in supporting local at this time. Likewise, people are combining visits to the store with a walk to restrict how often they leave the house.
"We're seeing hundreds of new customers every week between online and the store. The biggest issue people seem to have is an inability to get online delivery slots from the supermarkets. We can't offer exact slots yet, but we're typically delivering orders within a day or two. The lack of delivery slots from the big guys has been a particular problem for those who are self-isolating or shielding at present, so we've taken the decision to waive delivery fees to these groups."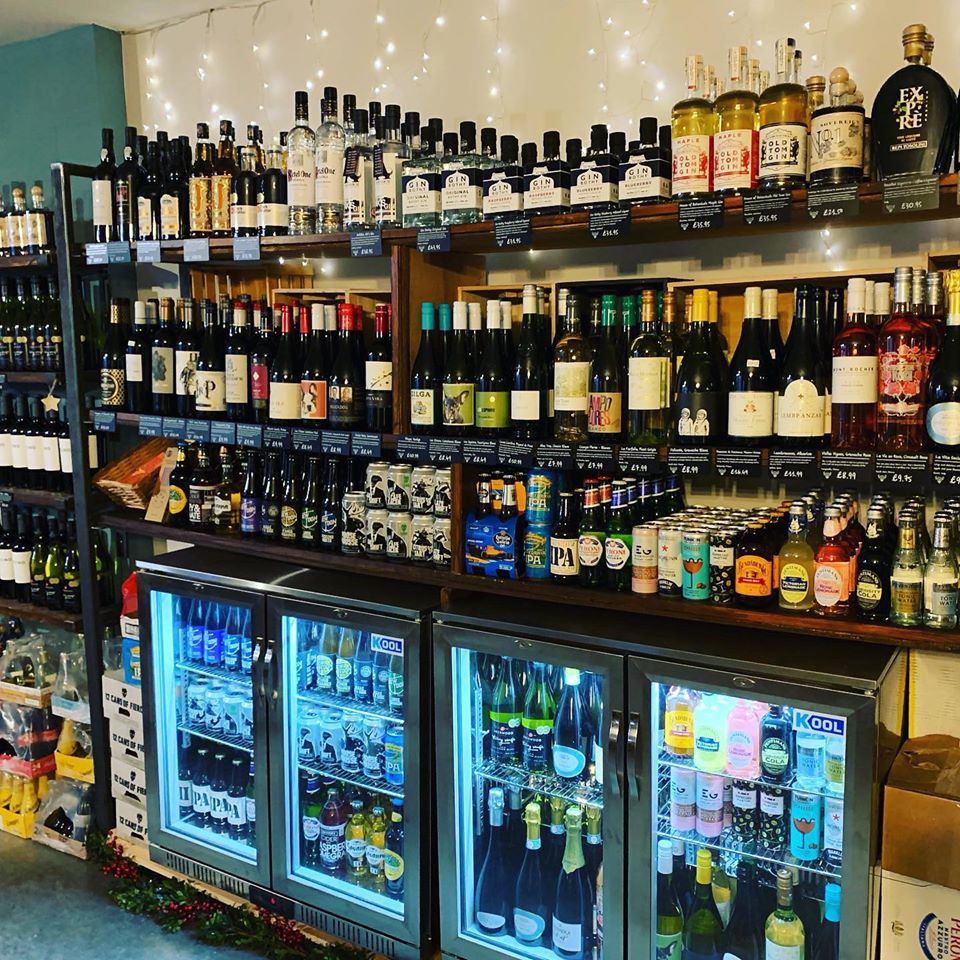 Delivering across the north-east, Ian says there has been a big demand in adding new routes to their current delivery options, with Inverurie now a new route.
And Ian is determined the public will continue to support local after lockdown following the support and comments his team have received.
He added: "Lots of people are telling us they're coming in or ordering for the first time, then sending us great feedback and lots are telling us that beyond the lockdown they're now converted! This speaks volumes for the quality of our products and the service, and I'm delighted the team have been able to achieve what they have in the last few weeks. I think it has been a great opportunity for us and for customers to be introduced.
"I think there's sometimes a general feeling that local can be more expensive, but lots of people are finding that isn't always the case with us. However, it's the quality and service standard that seems to be swinging through in the comments."
Will Docker, founder of Balgove Larder in St Andrews says his business has also seen a large surge in online orders, and more importantly, local support.
He said: "There's been a huge rise in orders and the support has been phenomenal. Previously, we would mostly be shipping nationally through our online shop using FedEx, now we've seen a massive increase in delivering locally. However, we are seeing a growth in UK-wide deliveries, too.
"In the past few weeks, we have made well over 1,000 deliveries and it continues to increase. The team at Balgove are being absolutely amazing, working long hours with the added risk of being customer facing during this extraordinary time.
"The majority of orders are being delivered in and around St Andrews, but we're delivering up to Dundee, East Neuk, Cupar and down as far as Dunfermline using our own team. We are using FedEx to deliver nationwide."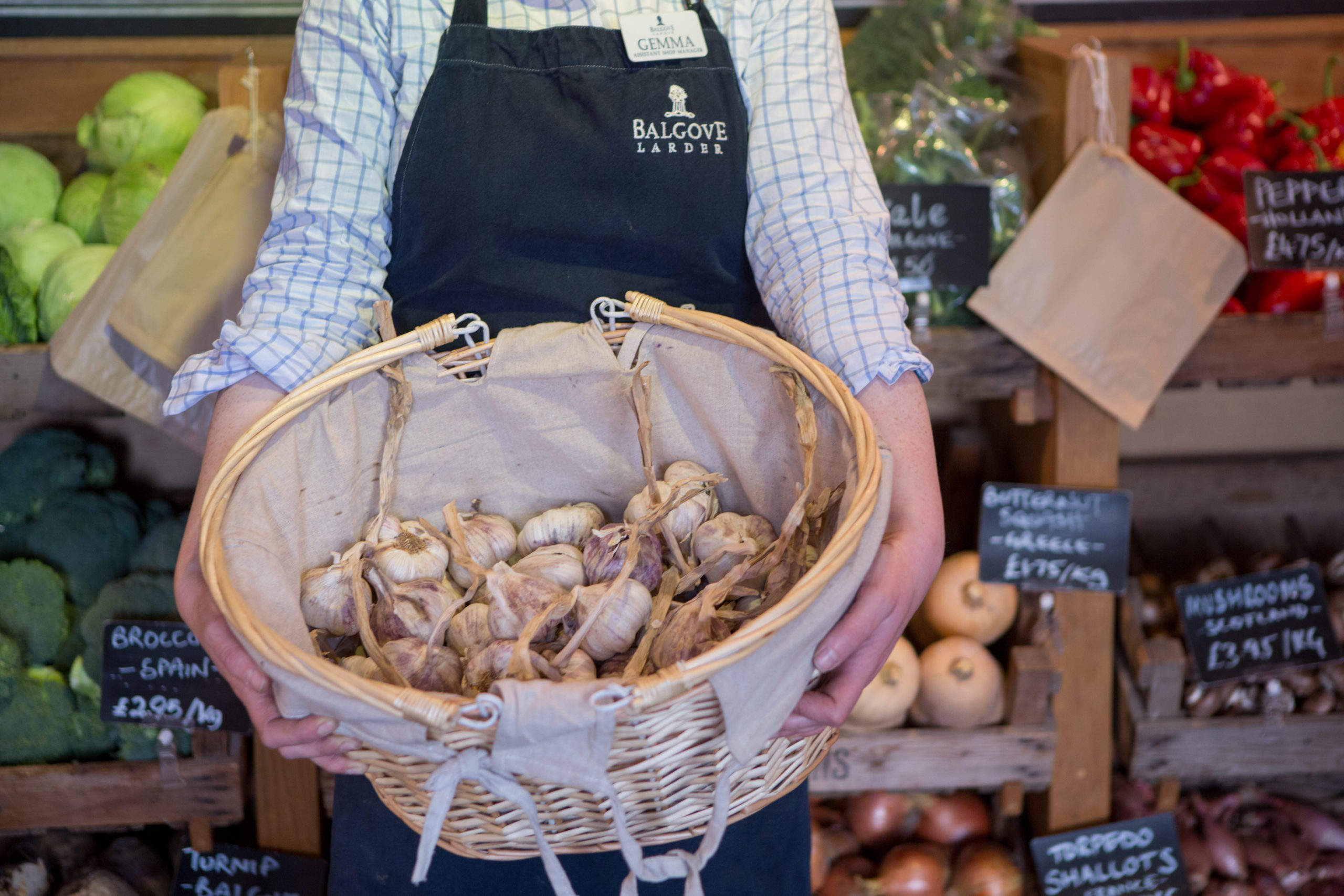 And although some are finding it challenging to order from big supermarkets, independent firms like Balgove Larder are conquering deliveries, ensuring those self-isolating can get access to items they need.
"Those who are self-isolating and cannot go shopping are finding it difficult to get a supermarket delivery slot, often there are none available for two to three weeks," said Will.
"We are delivering to them on the same day or the day after and its being so gratefully received. People who cannot go out literally cannot get their food delivered if they haven't got a supermarket delivery slot, so we and other local businesses are providing a vital supply service.
"We've had a really great response from customers so far. Initially, people were panic buying the likes of meat, pasta and potatoes; now things have become a little less 'panicky' and people are shopping in moderation.
"Popular items amongst our customers include meat butchered by our in-house team, ready meals, fruit and vegetables plus store cupboard and chilled essentials like artisan sour dough, Scottish natural yogurt, flour and yeast. We've got more local seasonal products coming in each week now like lovely strawberries that have just come into season from Pittenweem, cauliflower and cabbage from Crail, and tatties and carrots from near Leuchars. Our home grown salads will soon be available online as well. Having very short supply chains means we don't have to suffer empty shelves like the supermarkets."
To read how wholesalers are coping with demands, click here.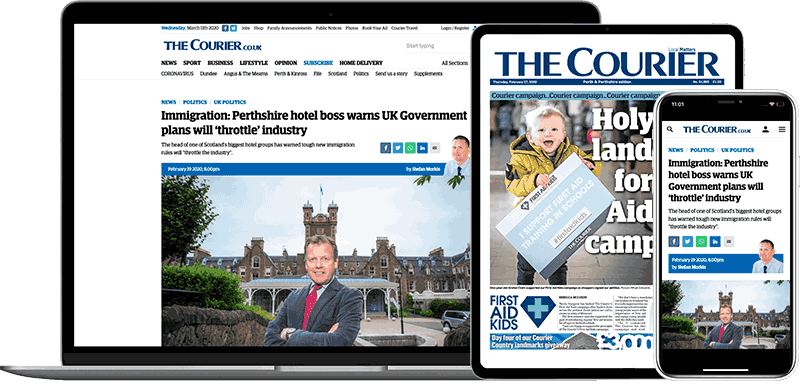 Help support quality local journalism … become a digital subscriber to The Courier
For as little as £5.99 a month you can access all of our content, including Premium articles.
Subscribe