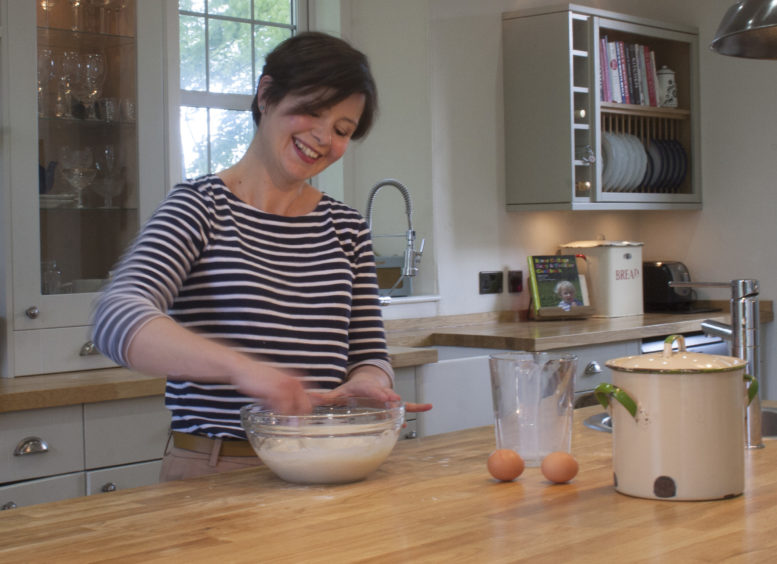 Let's talk lunches. I've never been one to skip it, knowing that such folly tends to unleash an unholy level of irritation by 3pm.
On occasions where lunch has been a casualty of the working day it hasn't ended well, usually leading to a doubling of the recommended calorie intake by 10pm and an exponential rise in carbohydrate consumption.
Yes, I'm a pretty dedicated luncher. There are many kinds of lunches and it's probably my favourite meal of the day, in all of its many guises.
There's the "grab a sandwich and angst over whether to pick the triple decker or the wrap" kind of working lunch.
I do miss those, not so much for the fridge-deadened, calorific salt-laden hit, rather it's the carefree consumerist ponder along the sandwich aisle that's harder to come by these days.
Then there's the "let's meet for a glass of wine first, have three courses, put the world to rights and stagger home at four o'clock" kind of lunch, which I haven't had since approximately September 2012 – shortly before the conception of child number one – and is unlikely to return to my life until I retire (sometime close to the age of 85 if current pension arrangements are any indication, by which time stilettos will probably be impractical, or unseemly, or both).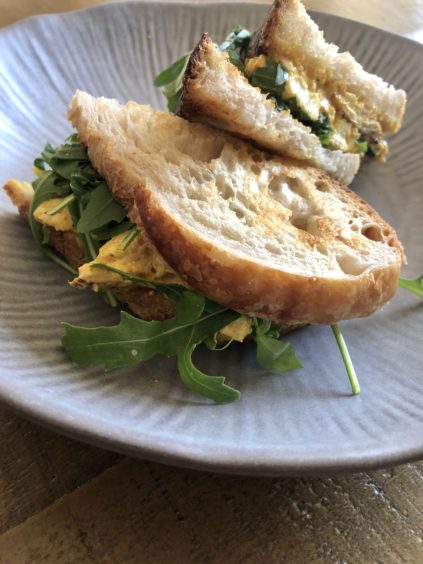 There's the "pub lunch on a Sunday because everybody's knackered and it seemed like a good idea to let the children drop crayons on someone else's floor" kind of lunch, which I perhaps miss less than I expected to.
I can live without the whinge factor caused by the arrival of adult food before fishfingers.
There's the sacred peace of the "just a bowl of soup in an empty house while everyone's at school" kind of lunch… sadly unlikely to return to our screens anytime soon, unless I lock them all in the garden and don earplugs.
And then there's this strange new animal: the lockdown lunch.
The salient features of which are the density of bodies milling around the fridge from 11.30 onwards; a growing clamour of voices asking what we are having; he who works from home declaring he only has 10 minutes between Zoom calls in which to eat; and a range of offerings from my downtrodden fridge ranging from the inspired to the desultory depending on how long it has been since anyone last braved the shops.
For weeks I've been scouring articles promising 10 easy lunch ideas or something of that ilk, but not one of them really hits the spot.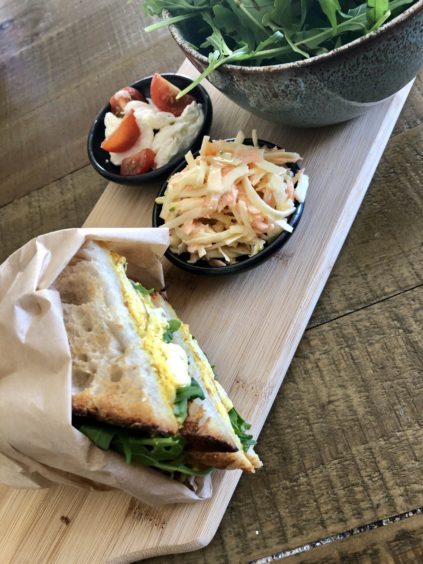 I can't tempt the kids to shakshouka at lunchtime, nor do I feel inclined to bake my own beans, and kedgeree in this house is sadly beyond the pale.
I'm all in favour of creativity – I've given my store cupboard a good run for its money over the last month or so – but the truth is, what I really crave is something much simpler, like a blindingly good sandwich.
So what is the answer? It does take a modicum of forward planning to avoid a depressing rut of baked potatoes and cheese toasties. But, take heart, it can be done.
The thing to do is have some interesting sandwich fillings on stand-by in the fridge – and by interesting I do not mean a jar of pickle.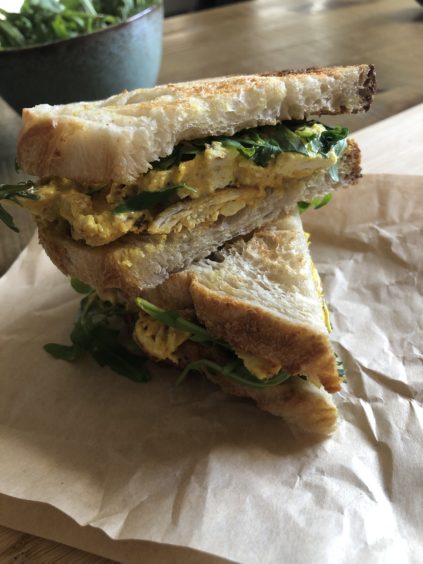 Cook some chicken breasts at the start of the week; sear them in a pan until golden, season and then oven bake until cooked through, cool and slice.
Now you have the makings of many delicious things. Chicken and avocado smash on sourdough (add salt, a squeeze of lime and some black pepper); a chicken and bacon club sandwich (for which smoked streaky bacon is the best; and always toast the bread); or lemon chicken (mayonnaise or yogurt, lemon, some fresh herbs if you have them, salt and pepper – simple).
But my ultimate favourite is a real retro classic: coronation chicken.
Channel your inner 1970s hostess and keep it simple: mix two sliced cooked chicken breasts with some mayonnaise – homemade is delicious but when it comes to this dish shop-bought is fine (although Hugh Fearnley Whittingstall advocates equal quantities of mayonnaise and Greek yogurt), a tablespoon or two of mango chutney, a teaspoon of good curry powder and a large pinch of turmeric. Season.
Sultanas are optional – they tend to inspire mutiny with my tough crowd but fresh coriander is lovely and toasted almonds are definitely worth the effort.
Homemade coleslaw or beetroot slaw is your lockdown friend too…and nuts are always a useful standby. A scattering of toasted cashews or crushed pistachios on a zesty slaw takes it to the next level.
Never forget to add lemons and limes to your shopping list: there's little their zest can't elevate.
If you have a hankering for ham sandwiches why not use these strange days as a chance to roast a piece of gammon in honey on a Sunday, slice it up and enjoy your own honey-roast ham with smoked tomato chutney through the week.
And while we're at it, when was the last time you made a classic egg mayonnaise?  I'm with Delia on this one and start the eggs in cold water, bring to the boil then simmer for six minutes for a hard-boil.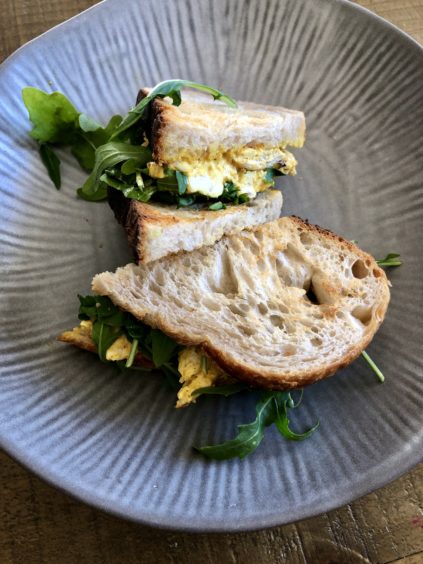 Fork the boiled eggs with more mayonnaise, a teaspoon of Dijon mustard and a pinch of salt.
Now I could wax lyrical on the proper way to cut a finger sandwich but I suspect I border on the obsessive compulsive in that department, so perhaps I'd better leave it there.
Please just use a proper bread knife and lose the crusts, that's all I will say. And there you have the makings of lunch.
But not picnics, OK? Definitely not picnics. At least not on my watch.
Catherine Devaney runs Fife-based event catering business Harper and Lime and writes reguarly for The Courier's food magazine, The Menu.
---
Read more in this series…
Isolation Kitchen: Recreate a restaurant favourite with homemade fishcakes and mayonnaise