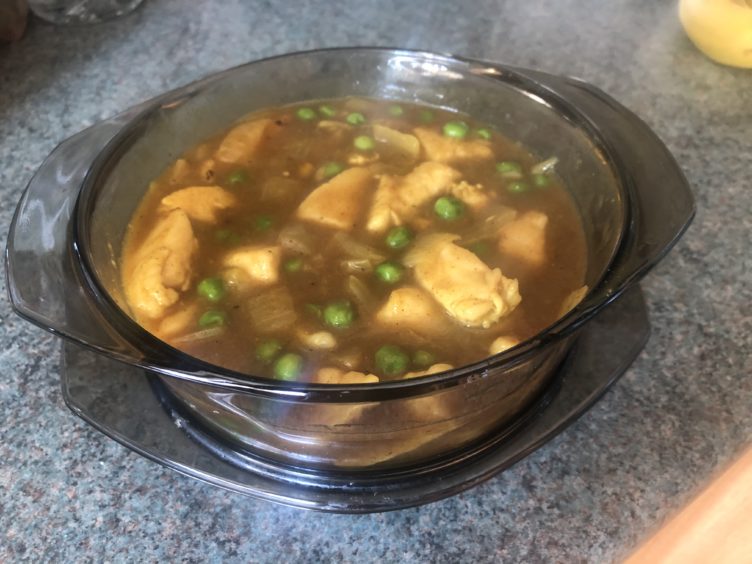 Brian Stormont shows us how to make this popular dish in the comfort of our own kitchen.
If you're like me, you can't beat a Chinese chicken curry. It is my go-to meal if I'm having a takeaway and cannot decide what to have, because I know I won't be disappointed.
Having origins dating back to 3,000 BC, curry was first cooked on the Indian sub-continent before spreading to South-east Asia and the Caribbean.
Each cuisine uses its own spices, but ginger, garlic, turmeric and cumin are largely prevalent in most recipes. Some Chinese curries use their famous five spice mixture and I have cooked with that before but I prefer the recipe below.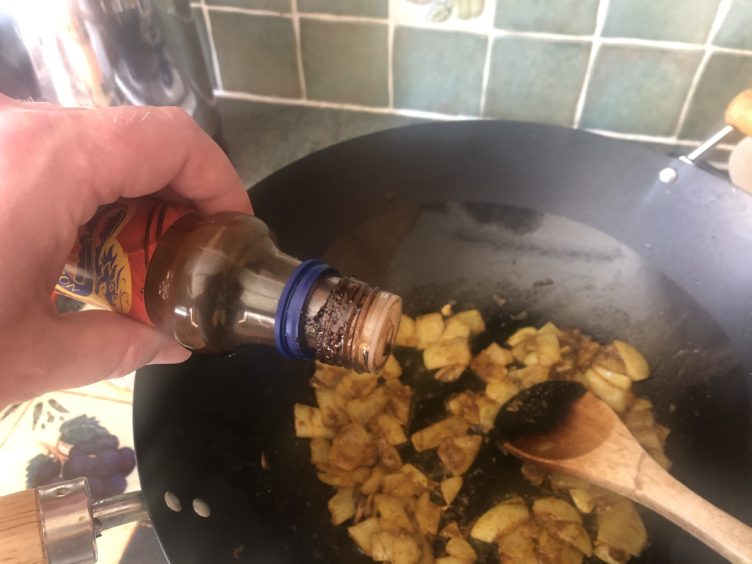 This dish is a combination of a variety of recipes I have come across over the years and conversations with owners of takeaways while I have been waiting for my order. They tell you some ingredients, but they always hold something back – not surprisingly.
I've been making this dish for almost 30 years and to sit and actually write down the quantities was a daunting prospect, because I just shake in what I like having made it hundreds of times.
However, I promise you that after I wrote down the ingredients I went and made the dish for my dinner to ensure that I had got them right – it tasted better than ever!
As I wrote in a previous article on chicken with black beans – coating the chicken in the cornflour is so important to achieve that velvety consistency that you associate with Chinese cooking. It's not essential, but once you have done it, you won't go back.
---
Chinese chicken curry
(Serves 2)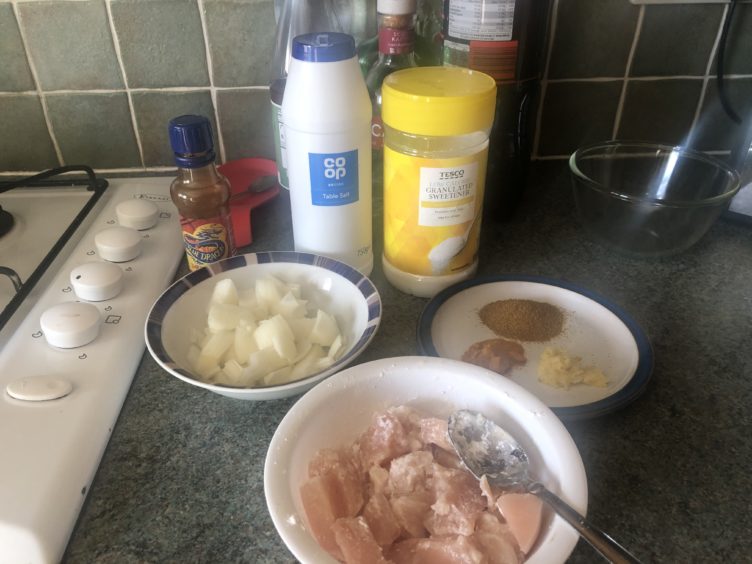 Ingredients
2 chicken breasts, cut into cubes
2 tsps of cornflour
2 tbsp of vegetable oil
1 medium onion, diced
1 small piece of ginger, grated or crushed
1 garlic clove, grated or crushed
2 tsps medium curry powder
1 tsp turmeric
½ tsp cumin
½ tsp sugar
A splash of soy sauce
350g of chicken stock
1 cup of peas
Method
Mix 1 tsp of your cornflour with your chicken, ensuring all the pieces are coated.
Add 1 tbsp of oil your wok (or large deep frying pan) and fry your chicken on a medium to high temperature until browned on the outside and remove and set aside.
Clean your wok out and add the remaining oil and fry your onion on a low temperature until it becomes translucent, for four to six minutes.
Add your garlic and ginger (I pounded mine to a paste with a little salt in my pestle and mortar, but finely chopped does the trick) and fry for a minute or two. You can use dry ginger, but the real stuff makes a massive difference to the overall flavour and is readily available.
Then add your curry powder, turmeric, cumin and fry for a couple of minutes. At this point the aroma coming from your wok is incredible and the recipe is worth making for that alone.
Now add your stock, soy sauce, sugar and combine.
Bring to the boil then turn down and simmer for 10 to 15 minutes.
Add your chicken back to the wok and simmer for a further five minutes.
Add your peas and cook for another five minutes.
If you're sauce isn't thick enough combine a small amount of water with your remaining cornflour to make a smooth paste, turn the heat and add to the centre of the wok while stirring to thicken.
Serve with your preferred accompaniment, mine being rice steamed in my microwave which you can cook while you are making the curry to be ready at the same time.
This is a fairly mild dish as it needs to be when I am cooking for the family. If you like it spicier add a chilli to the garlic and ginger mix whether you pound that in your pestle and mortar like I would or simply finely chop. Alternatively, add a teaspoon of hot chilli powder with the curry powder, turmeric and cumin.
---
Read more in this series…
Friday Fakeaway: Recreate Nando's peri peri chicken and chips at home
Friday Fakeaway Recipe: Chicken with green pepper and black bean sauce