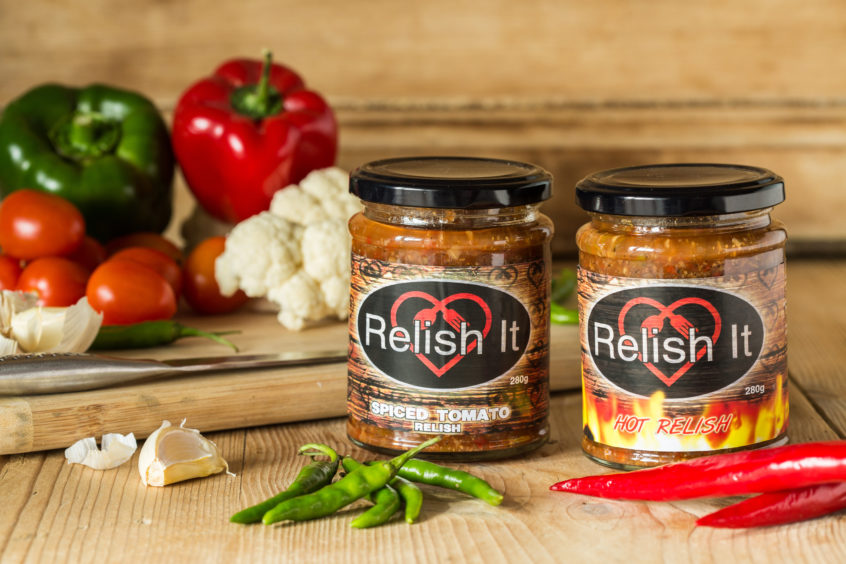 Konnor Kwapisz, founder of Relish It and Menu Awards finalist, tells Caroline Lindsay how he makes his delicious relishes
Konnor Kwapisz clearly remembers when he fell in love with food.
"When my dad, auntie and I went to play cards at my nana's every Tuesday, Thursday and Sunday night it was always a sprint to see what little dishes she had left in her fridge," he recalls.
"I used to stand on her kitchen chair when I was three or four and chop the veg for the soup," he recalls.
"Goodness only knows how she managed to get even a simple lentil soup to taste so fantastic! I always remembered that feeling when you made something and someone enjoyed it – the best feeling in the world."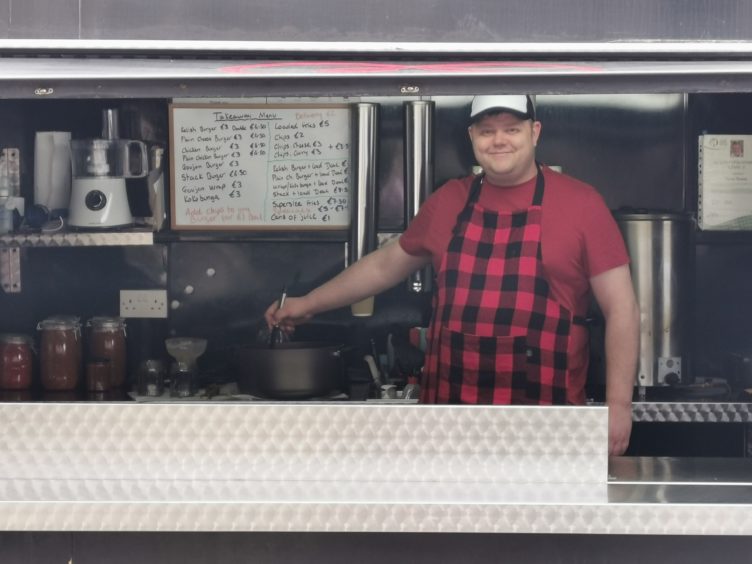 Konnor's family has always been close and the focus point of all their meetings was and is food.
"Safe to say there aren't many skinny people in the family," he laughs.
Konnor, who is based in Glenrothes in Fife, is the founder of Relish It – homemade relishes that he sells from his snack van around Courier Country.
"A few summers back we had extremely good weather and we had a lot of family barbecues," he says. "I got sick of store-bought relish for the burgers – buying a quality burger from a butcher and putting cheap supermarket burger relish on it was just so contradicting so I decided to make my own,
"I wanted something that didn't overpower the burger but complemented it – something that was sour, sweet, salty and spicy that didn't soak the bun," he continues.
After about 40 different attempts he created 'The Original' Relish It recipe.
"Everyone loved it and asked me to bring it to camping trips, barbecues and just to have it in their fridge," he says.
After climbing the ladder in retail management Konnor realised that, in fact,  that line of work wasn't for him.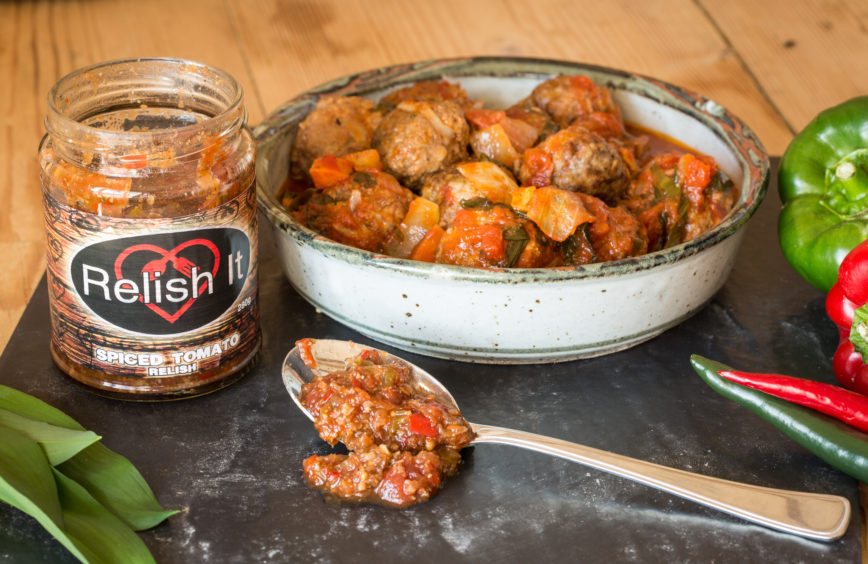 "I am a people person and the higher up you went the further away it was from my personality. After about two months I realised I could never be truly happy in life if I wasn't working with food.
"I knew because of my nana that I didn't need to be a qualified chef to create fantastic tasting food."
So Konnor decided to open a snack van selling quality produce with his relish being the USP.
"After persuading my fiancée to let me spend the wedding money on a snack van, Relish It was born the next year and, after a day's trading people were asking to buy the sauce," he smiles.
The Original original has now been joined by The Spicy One and Konnor has other recipes up his sleeve when his shop opens.
"They are fantastic used as a chutney – although they are not a chutney – great with cheese boards, pickles, cold meats and so on," he says.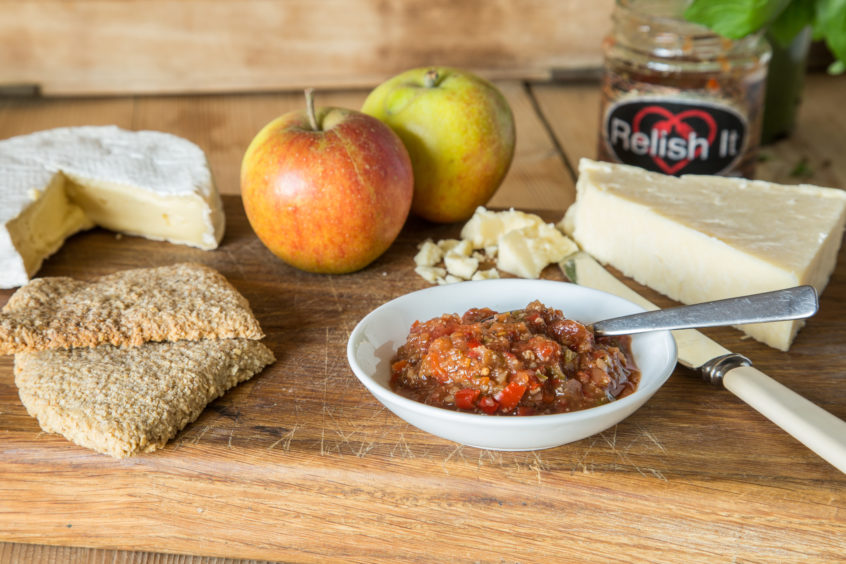 "I believe the relish is best used as a burger relish but is just as good as a salsa or sauce for wraps and toasties. People use it as pizza marinade, pasta sauce,  it's great on hot dogs and used as a healthy alternative to ketchups. It's low calorie, low sugar and has no artificial flavourings or preservatives in it," he continues.
Sourcing most of his veg locally in Fife, Konnor describes the process involved in making a batch of 18 jars.
"At 7am I go shopping and hand pick the best veg and by 8.30 I'll be peeling, chopping and preparing them," he says. "Then I add the veg to a large pot, add  my secret seasonings, cook until soft, add tomato and herbs, stir and reduce."
Once the jars have been washed and sterilised, he fills them with relish and leaves them to cool while he cleans the kitchen. Once the jars have been labelled he's out on the road serving the public with his goodies, all served with Relish It, before heading home in the evening.
The hours are long and it cane be expensive getting the best meat and veg but quality is key," he stresses before revealing: "Juggling the van and the relish business on my tod is the greatest challenge but I don't want to give up either.
Relish It was a finalist in the Menu Food and Drink Awards 2019 and 2020, something Konnor is rightly proud of.
"I couldn't believe my little van was even mentioned in the same sentence as the other people in the Street Food category," he recalls. "Sitting at the table and mingling with the country's food elite was a joy and an evening my partner and parents will never forget.
"It really did push me to update my menu and strive to be better. Maybe I'll win in 2021!".
---
Read more in this series…
The Source: Kirstin's organic market garden in the Carse of Gowrie is growing from strength to strength