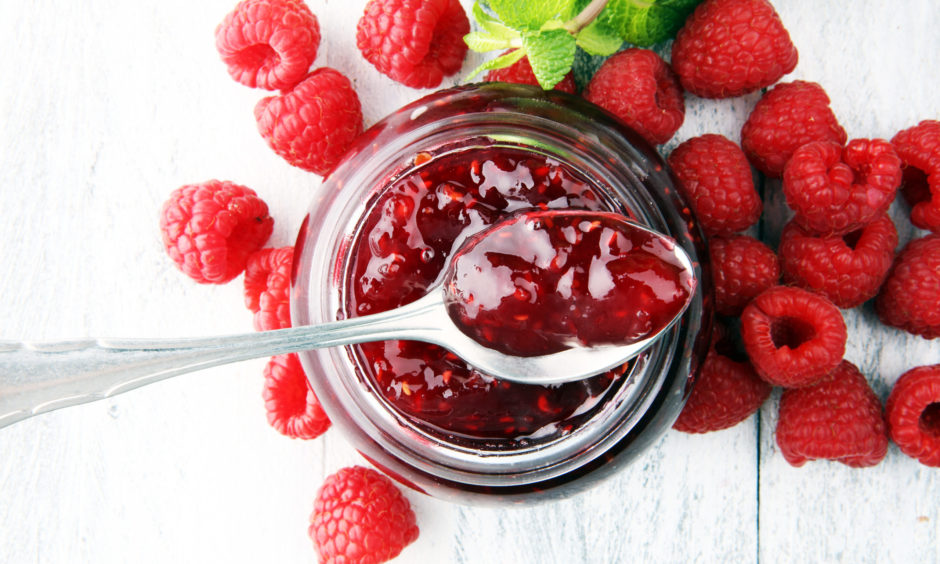 From recipes passed down through generations to using surplus fruits to start a new enterprise, a collection of small Scottish businesses are injecting true craftsmanship into the jam market.
When it comes to indulging in the sweeter things in life, nothing quite fits the bill like homemade jam.
Bursting with flavour, there's something special about opening a new jar of jam, scraping the top layer off and spreading it generously over your perfectly-toasted bread.
While there are various large companies in Scotland churning out hundreds of jars of the stuff every month, there's a whole cottage industry working hard to produce unusual, quirky jam flavours, in some cases based on recipes they have had in their families for years.
Mackays in Arbroath is probably one of the most prominent Scottish preserve brands and is the only firm in the Dundee region to make Dundee Orange Marmalade.
Souring all their strawberries, raspberries and blackcurrants from the berry fields of east Scotland, the bitter oranges used for the marmalades come from Seville – the home of the marmalade orange.
Available in stores across the country, the firm also exports to more than 80 countries worldwide.
And while the bigger-name brands continue to deliver quality produce enjoyed by large numbers of consumers, there are smaller, artisan brands cropping up across Scotland, bringing renewed craftsmanship and passion to jam-making. Among them, you'll find teams no bigger than a few individuals working together to bring a jar packed full of flavour to your home.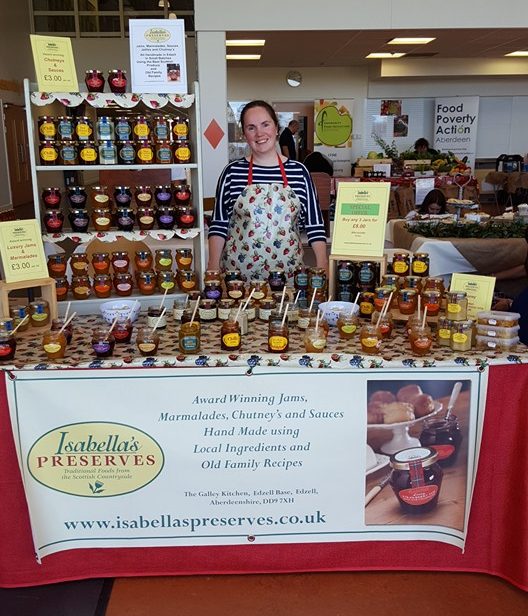 Louise Myles is the owner of Isabella's Preserves in Edzell in Angus, and took the firm over from husband and wife team Alastair and Isabella Massie.
Louise met Alastair when she was studying at Robert Gordon University (RGU). However, it wasn't until Alastair's daughter approached her when he fell ill, that Louise had ever considered owning a jam business.
She said: "When I was a student at RGU, Alastair was one of my lecturers. Alastair knew my grandfather as they'd worked on agricultural projects together so I just kept up with them. Their enthusiasm was infectious and I liked their product and what they did.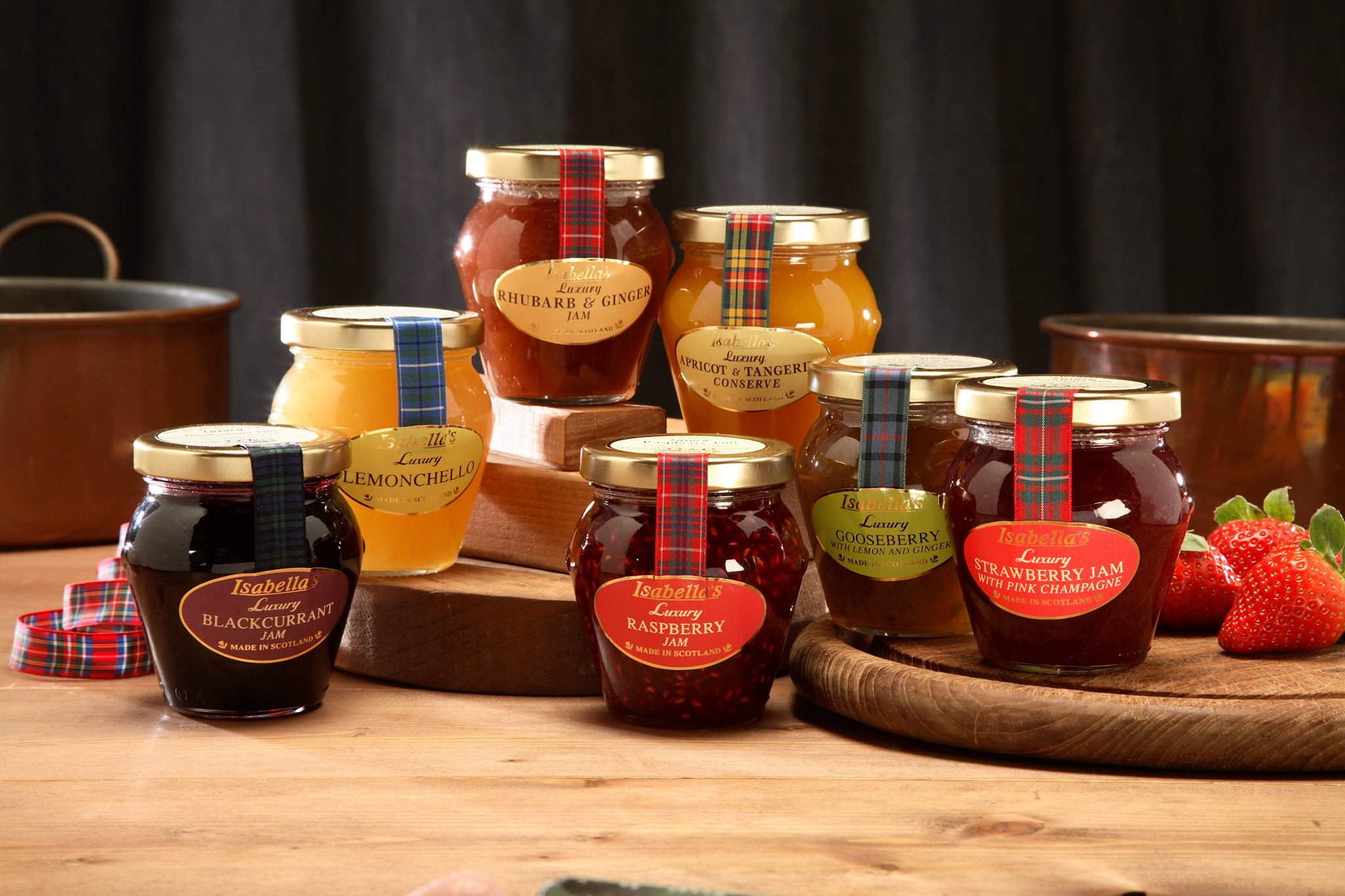 "After finishing university I worked elsewhere, but at the beginning of 2005 Alastair became quite unwell and their daughter approached me and offered me the business if I was interested in it. I initially thought, 'there's no way I could do something like that'. I was just 26 at the time.
"But I took it over in 2005. Alastair passed away in 2006 sadly, but I think the business had been running since around 1996, if not a bit before."
The right location
Relocating the operation closer to her home, Louise spent months learning the ropes before uprooting it to a farm just outside Edzell.
She now makes a wide range of jams, preserves and more which take time and patience, and require lots of attention to ensure they are cooked up perfectly.
She said: "I relocated the business to a farm outside Edzell to the old RAF base where I still operate. It was originally just outside Isabella's farmhouse and I stayed with them, for six months to learn all about it.
"Some chutneys can take the whole day to cook. Jams take an hour or two to make and each one is very individual. I make two dozen in a batch. If you make too many in a batch you can actually lose the flavour but the batches are like how you'd make jam at home.
"I made a lot of jam with my mum and my granny. My granny had a beautiful walled garden where she grew heaps of fruit and vegetables so I did a lot of jam making when I was younger. It interested me even more, there's that nostalgic feeling with it, too."
Experimenting
Continuously experimenting with new flavours, Louise has lots of different options to offer customers looking to try out new things.
"I love experimenting and I'm always on the look out for different ideas and things like that. After university I travelled a lot and when I was travelling I was always looking out for different things to try. I would also look in food magazines and see what fashion fads chefs were going through or incorporating into their cooking. I'm a real foodie and if there's something unusual to try I'm right in on it. It might be something in a tart or a pie and I think, 'I could make that into a jam'.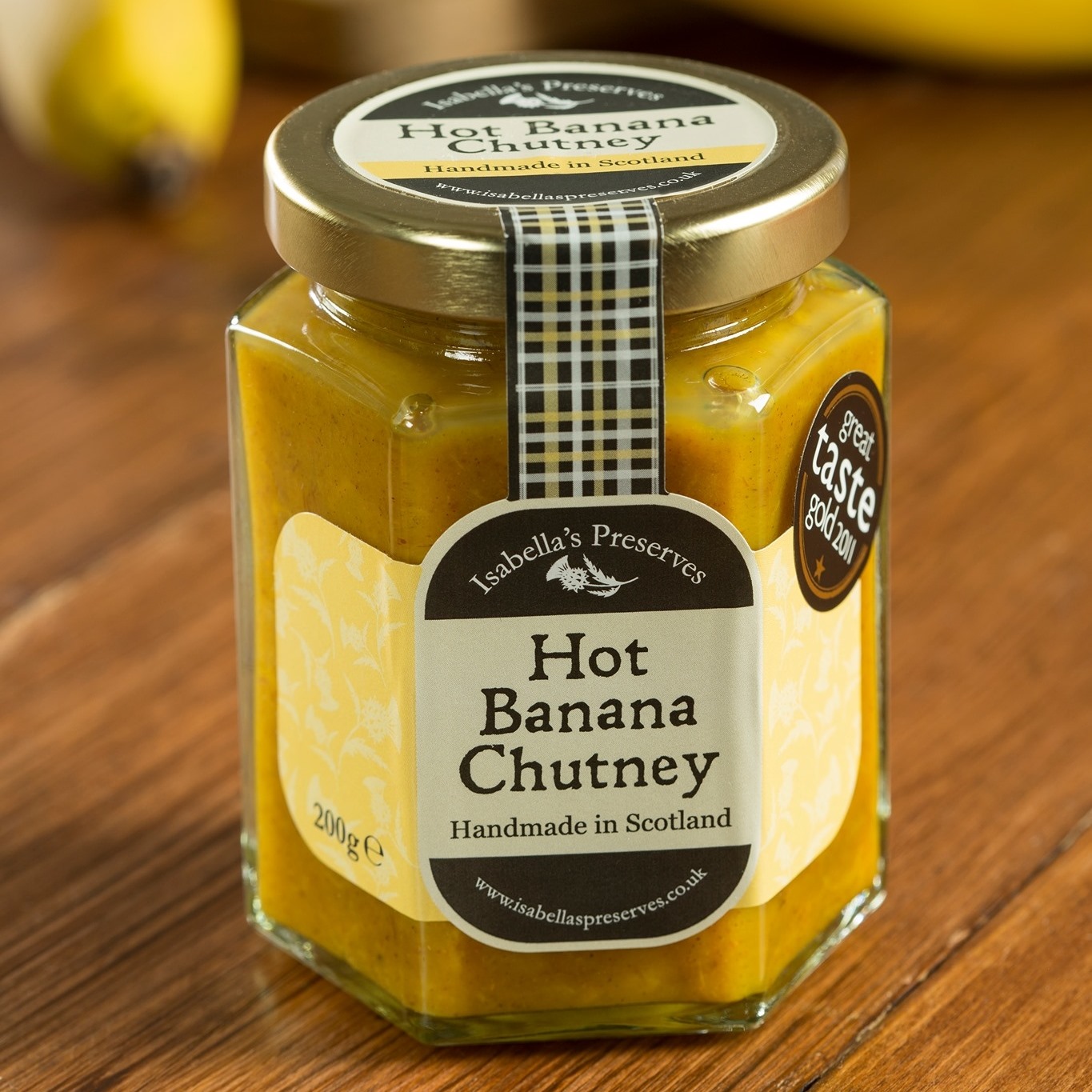 "Hot banana chutney is one of our best sellers – I make a lot of it. There's the classics like strawberry and raspberry jam which people also love. Everything is hand made and hand labelled. It is as close to making jam at home as can be. I make the jam, pour it in by hand, label it and we're really flexible for the customers so can provide mixed cases of different products and that sort of thing. There's no warehouse of stock. We make things as they are needed making them super fresh.
"You can use it in hot and cold dishes, on sandwiches, use it in desserts and on the BBQ. I'd like to be able to create and develop more recipes to show my customers what you can do with the products. I'm just battling to meet demand at the moment so haven't had much time to do this."
But with income from shows a large part of Louise's business, she is working on ways to diversify to make up for those in-person experiences customers get at events.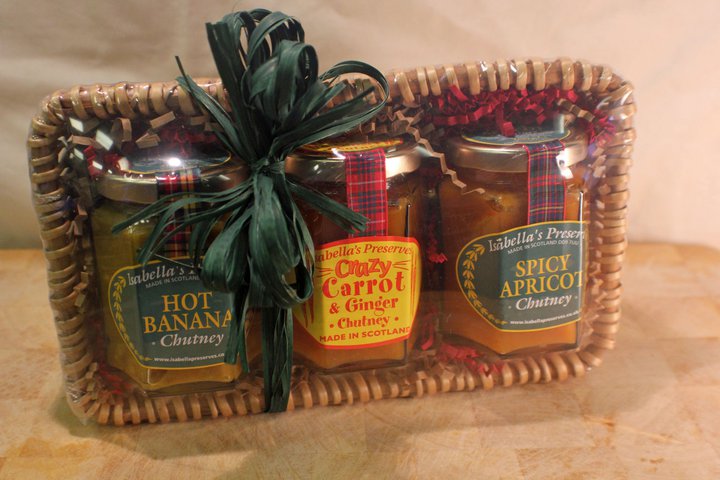 "There's so many events being cancelled just now. I do still supply lots of local shops and there's been lots of people coming online in the past four months. I miss the interaction with people. You can speak to customers, give them ideas and chat about what they do and don't like and what they can team them up with. I like speaking to people about food in general and it's disappointing we won't get to many this year, sadly.
"I have started to rebrand and trying to decide when the best time would be to launch it. I've also thought about offering hampers, too, so I'm working on that just now."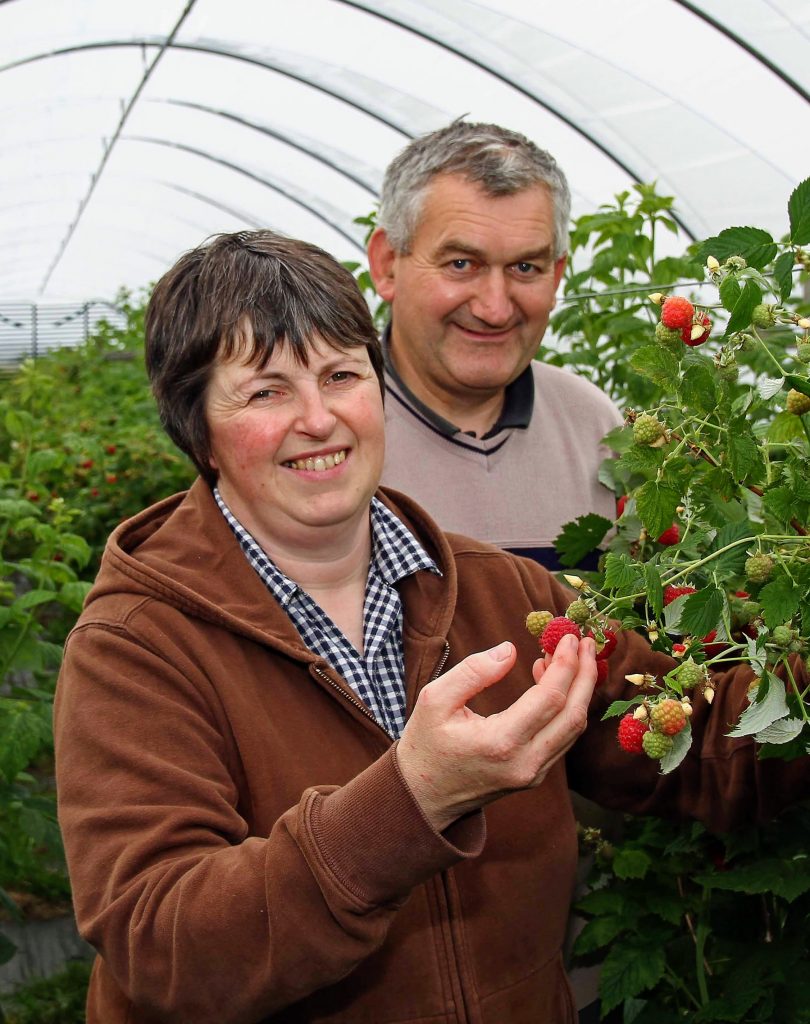 In Caithness, Trisha Sutherland of Caithness Summer Fruits once vowed never to be one of those people who made jam for a living. But she now spends most of her time doing exactly that – and she wouldn't change it for the world.
Together with her late husband, George, Trisha began growing a range of soft fruits at her croft in the north of Scotland in 1992. Since then she and her small team have grown her business into the success it is today.
Soft fruit farm
She said: "We started growing strawberries in 1992 and were supplying the local Co-op's in Thurso and Wick. The price started dropping so I decided to make jam. Most of the fruit still goes as fresh sales, but the demand for the jam has just increased ever since.
"I made six tonnes of jam and preserves last year which is about six pallets worth of jars. A lot of people don't quite realise how big it is now. I'm still a small producer I would day. I have two ladies who work part-time and students and school kids who come and pick the fruit. They are all local to the area.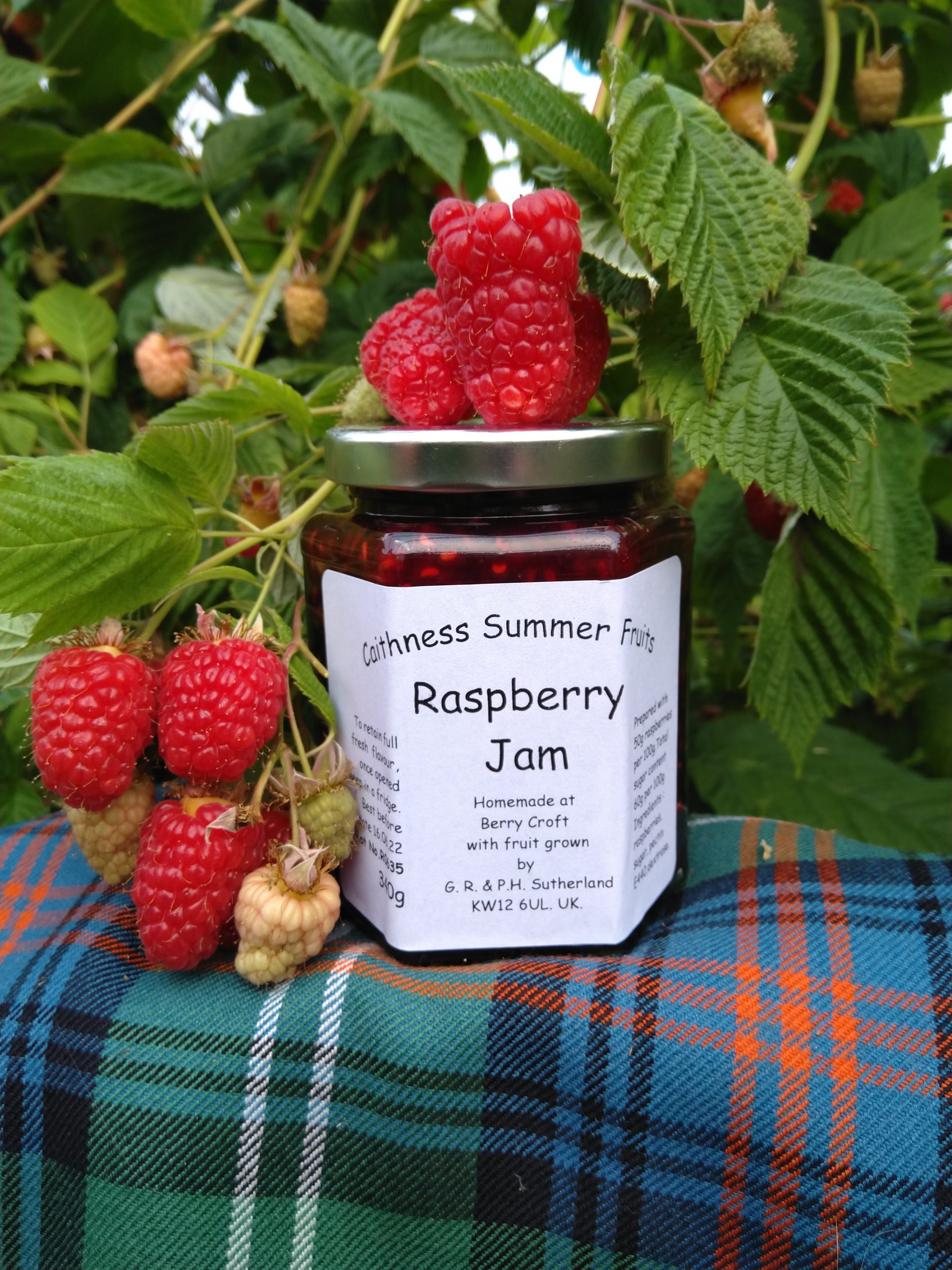 "We grow all the usual strawberries, raspberries, blackberries, blueberries, gooseberries, blackcurrants, red currants – the usual soft fruits. They very much dictate the flavours. For my chutneys I purchase the apples, onion, plums and more from two local farms. All the chutneys have different textures as well which a lot of people like."
Boozy twist
Offering popular favourites, strawberry and raspberry, Trisha also partners with local spirits makers to put a boozy twist on her products, giving customers something unique to try out.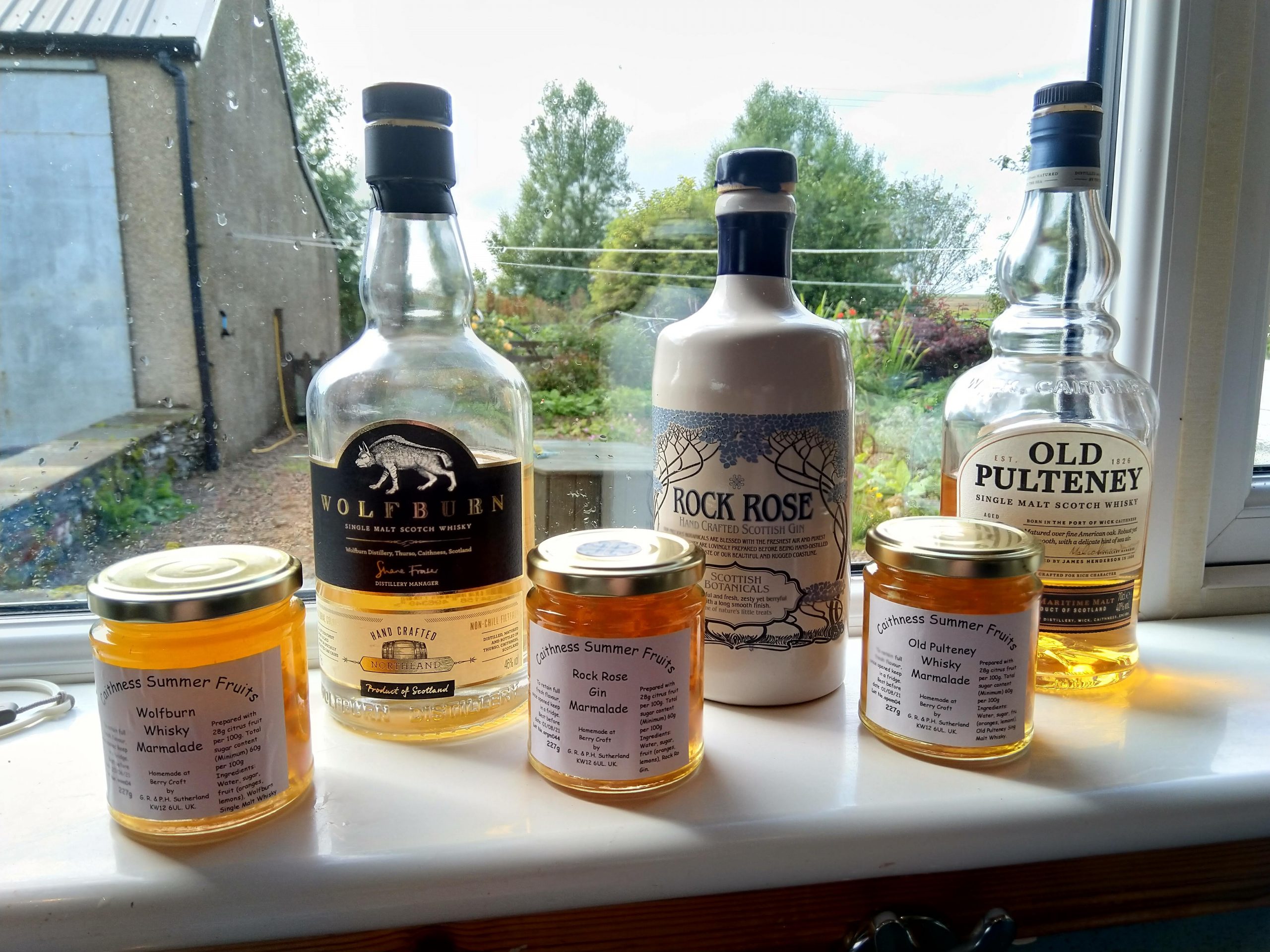 "Strawberry and raspberry are the best sellers. After them my blackberry and pear, and the rhubarb and ginger would be next. It's all my own recipes and I'm self taught. I was always one of these people who said I wouldn't make jam, and now I spend more time making jam than anything else," said Trisha.
"I got friendly with Martin and Claire from Rock Rose and developed some marmalade with their gin. I've made ones with whisky, too, and only use local distillers' products."
Having lost her catering trade overnight at the start of lockdown, Trisha is looking forward to more venues reopening and hopes to pick up promising business deals which would benefit the business hugely.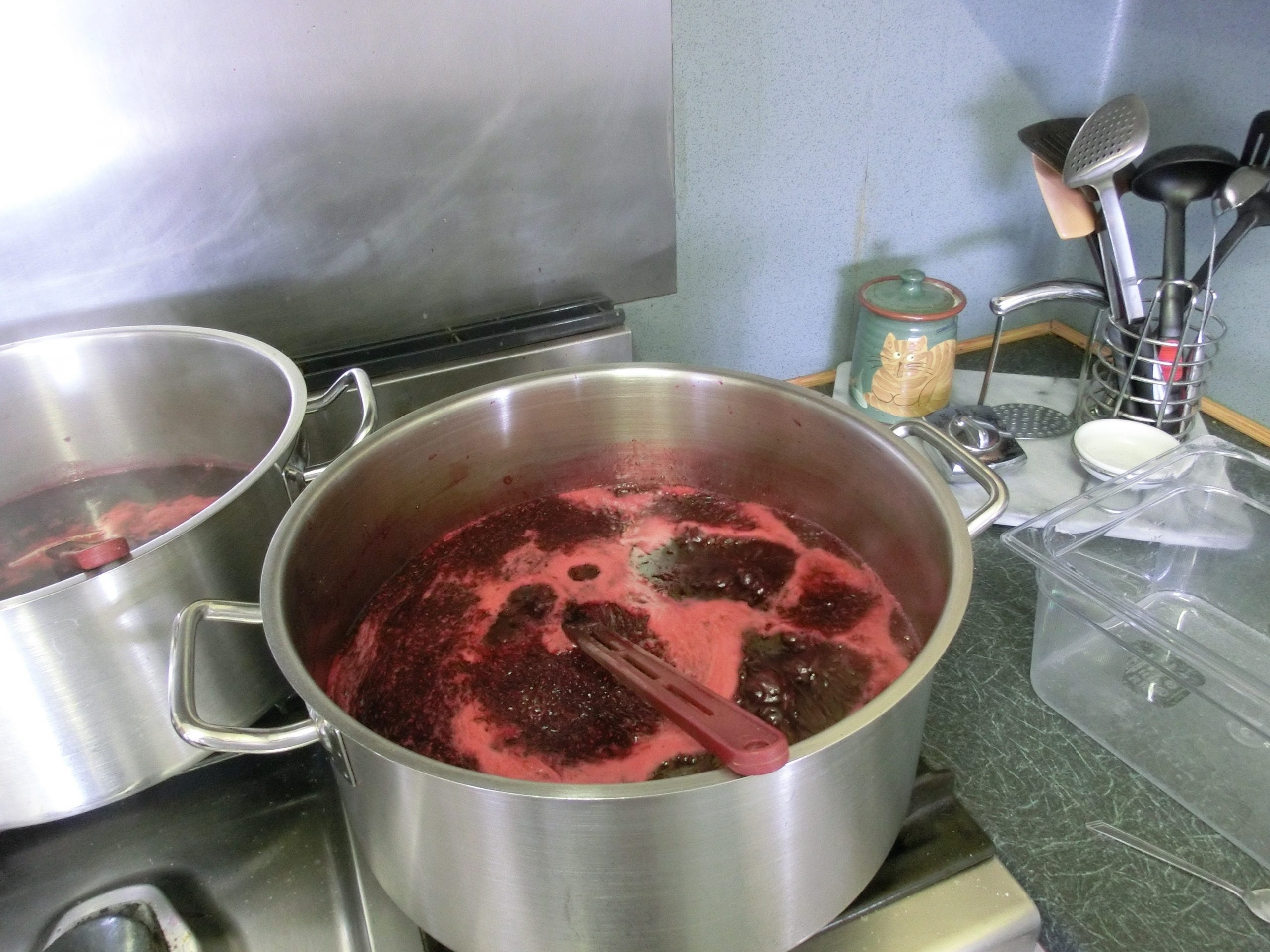 She added: "I've lost most of my hotel trade and the catering side is very quiet just now. I do a lot of chutneys and jams for cafes and restaurants so that has been challenging. I've now got my website up and running which has been really beneficial to get my products out to customers across the UK. I'm also in all of the local shops so people can pick up my products there too.
"I work with a wholesaler, Highland Wholefoods and I was in talks with another just before lockdown started, so that ground to a halt. Hopefully we can pick that up once things have started getting back to normal. I don't go to too many events and festivals but the ones I do go to have been postponed or cancelled. The website is really helping me just now."
---
Bourtree Jams & Preserves – Alyth
Established in 2018, owner Jackie Macintyre creates a whole range of jams and preserves in the comforts of her own kitchen. She uses traditional open pan methods when making her small batches of Boutree Jams & Preserves and all of her products are suitable for vegetarians and vegans.
---
Perthshire Preserves – Perthshire
With a background in hospitality, Iain Mackenzie and Kate Thornhill launched Perthshire Preserves in April 2010. Starting initially as a hobby business, the couple built the business up over the years and now supply a range of stores. The best sellers include pink grapefruit and ginger marmalade, lemon preserves and spicy tomato and chilli chutney.
---
From Bakery Lane – Aberdeenshire
Alice Lane is the powerhouse behind From Bakery Lane which is a small catering company specialising in a range of preserves, cakes, granola and more. Customers love her chilli onion jam, and her raspberry and strawberry jams also go down a treat, too.
---
Orkney Isles Preserves – Orkney
Offering a range of jams, marmalade, chutneys and more, Orkney Isles Preserves is a small family-run business based on Shapinsay. Using her granny's recipes, Glynis Leslie now shares her jam-making knowledge to give those on Orkney, and further afield, a taste of home.
---
The Veg Co. – Aberdeenshire
Specialising in savoury preserves, Ellie Sinclair, owner of Veg Co. grows produce on her family farm which she then turns into a range of jams, sauces and more. This fiery north-east business is best known for adding chillies to all of their products – even the sweeter jumbleberry jam boasts chillies.